Miu Miu has redefined the regularity of fashion in the industry.
Palais d'Iena, Paris's head office for the Economic, Social, and Environmental Council, became the host for divergence as Miu Miu challenged the status quo of contemporary fashion with creative director Miuccia Prada's Fall/Winter 2023 collection show.
Event attendees were greeted by an esthetical treat as they took to their seats in the faintly-lit grandeur of the venue. Mounted on the inner metal pillars of the square-forming walkway were televisions, broadcasting a collaboration video by South Korean artist Geumhyung Jeong.
Jeong's video highlighted the explorations of the relationship between the human body and objects of inanimacy.
Shots featured her hands sensually gliding atop or sliding through everyday clothing, her mesmerizing motion beckoning attention in the darkness of the showroom floor. A verdant skirt, grey dress pants, translucent pink dress, beige jacket, and white collar shirt flicked across screens, Jeong's caressing touch embracing each article.
It wasn't long after that the space's lights burst to life, bathing the site in their luminescence and signaling the collection's introduction.
Opening the show was rising actress Mia Goth, drawing all eyes as she descended the railing-gilded stairs of Palais d'Iena's upper level. Sleek stiletto heels hitting the raised walkway of the showroom floor, Goth led the charge of Miu Miu's abstract works.
Playing with the perceptions of fashion, Prada's collection invited the audience to suspend their presuppositions on the normalcy of clothing.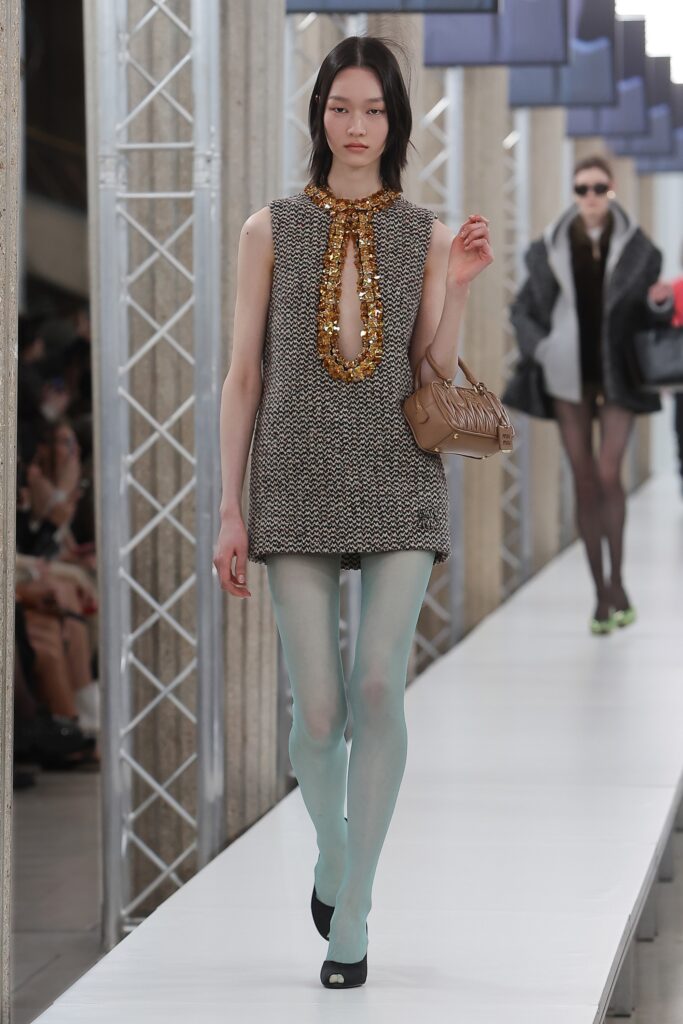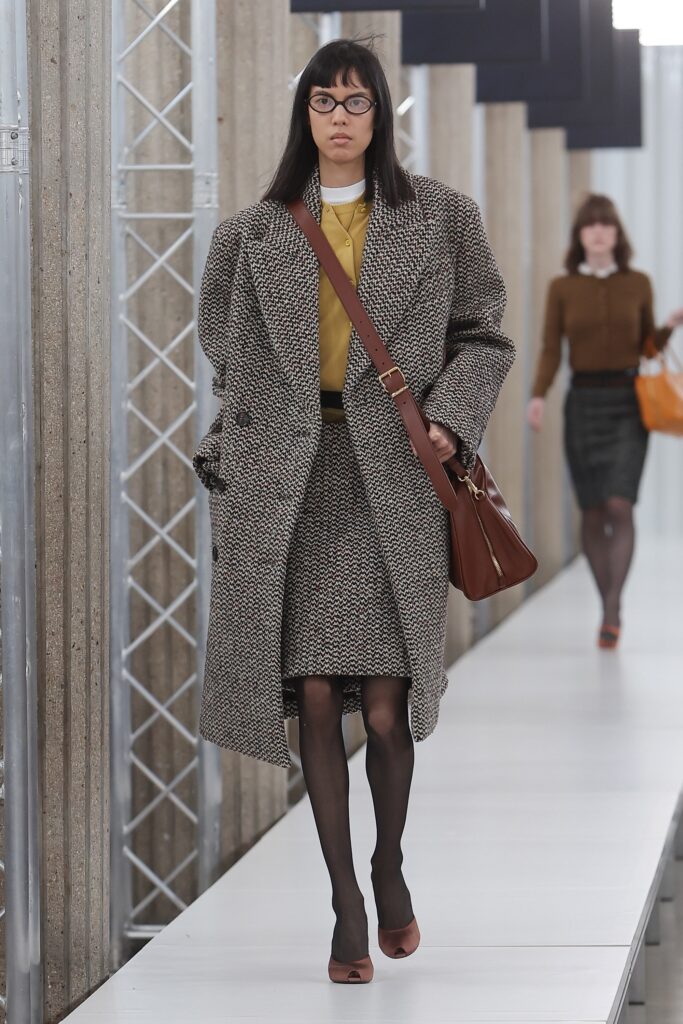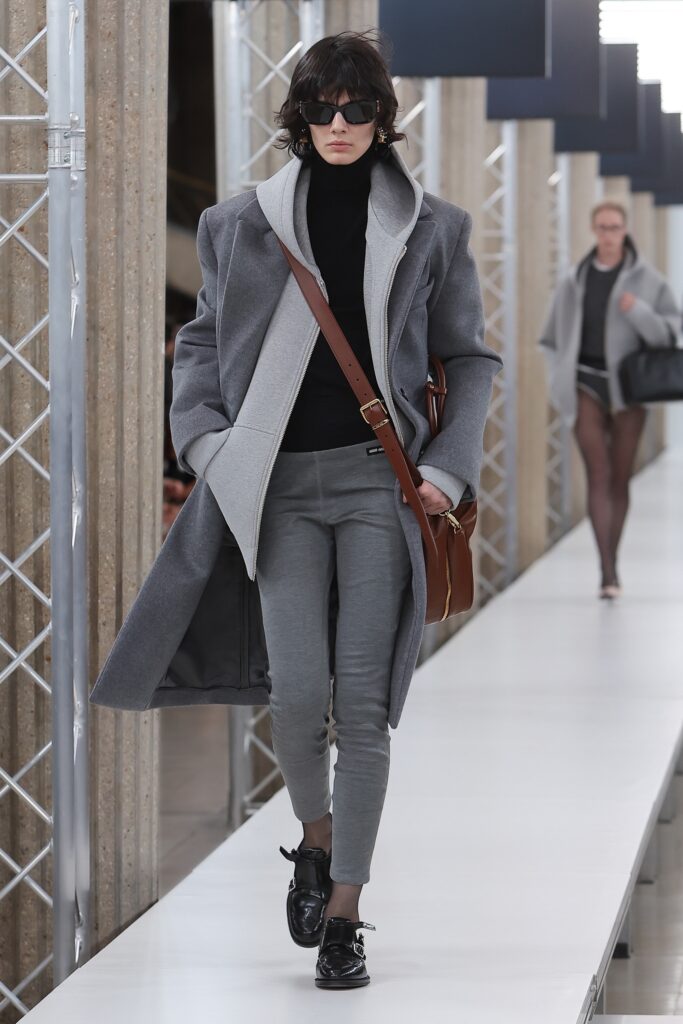 Following Goth came an avant-garde procession of unorthodoxly-revised garments, the likes of which were defined by anomalous cuts, exaggerated shapes, and layered fabrics. These techniques of thoughtful craftsmanship were consciously designed to twist typical visual narratives and understandings.
Onlookers double-take the garbs, Jeong's hypnotical recording looping in the background to compliment the abnormal atmosphere. Familiar pieces such as twinsets, skirts, and hooded sweatshirts had their common placements and proportions altered, adorning the body in reinventive ways.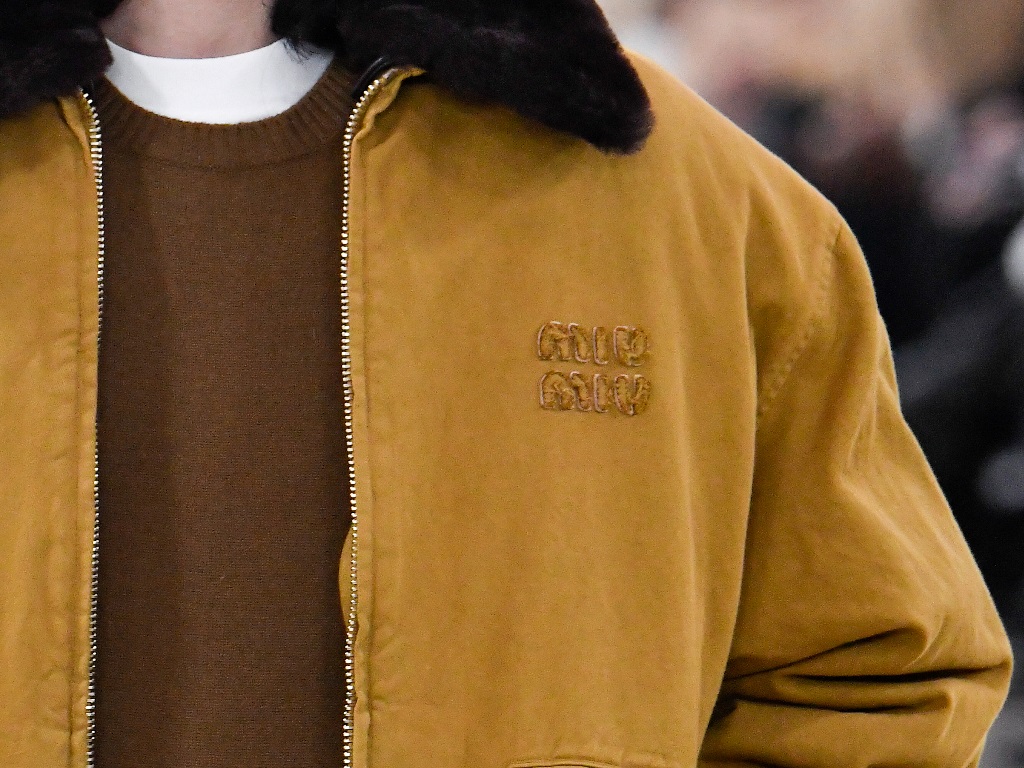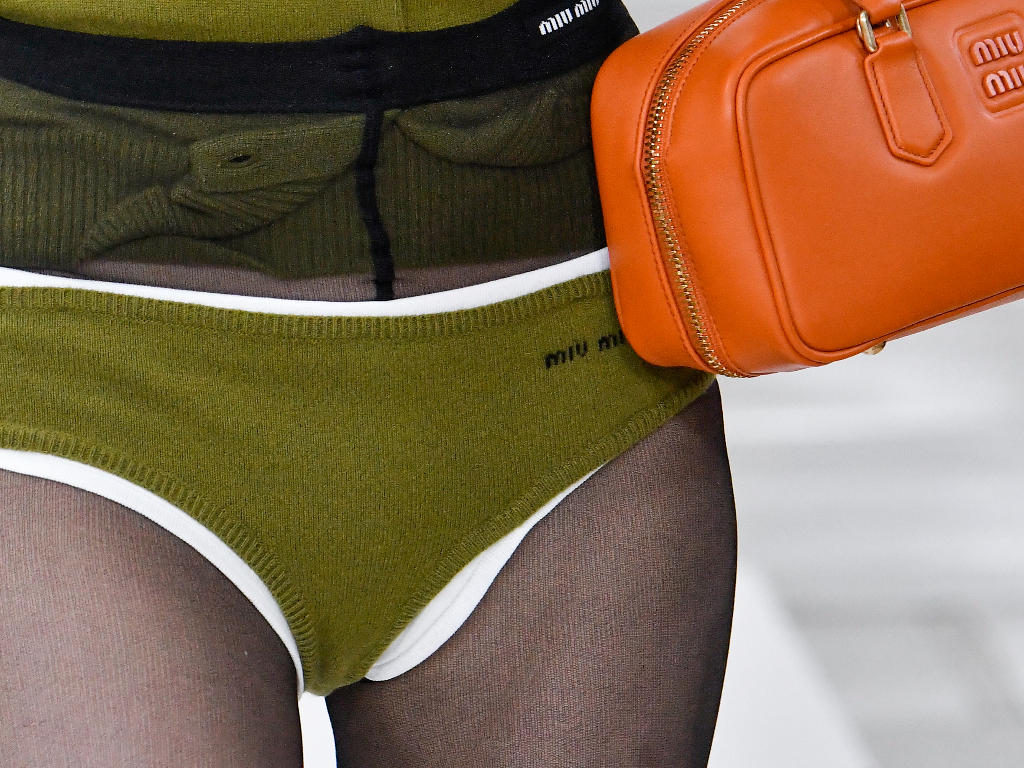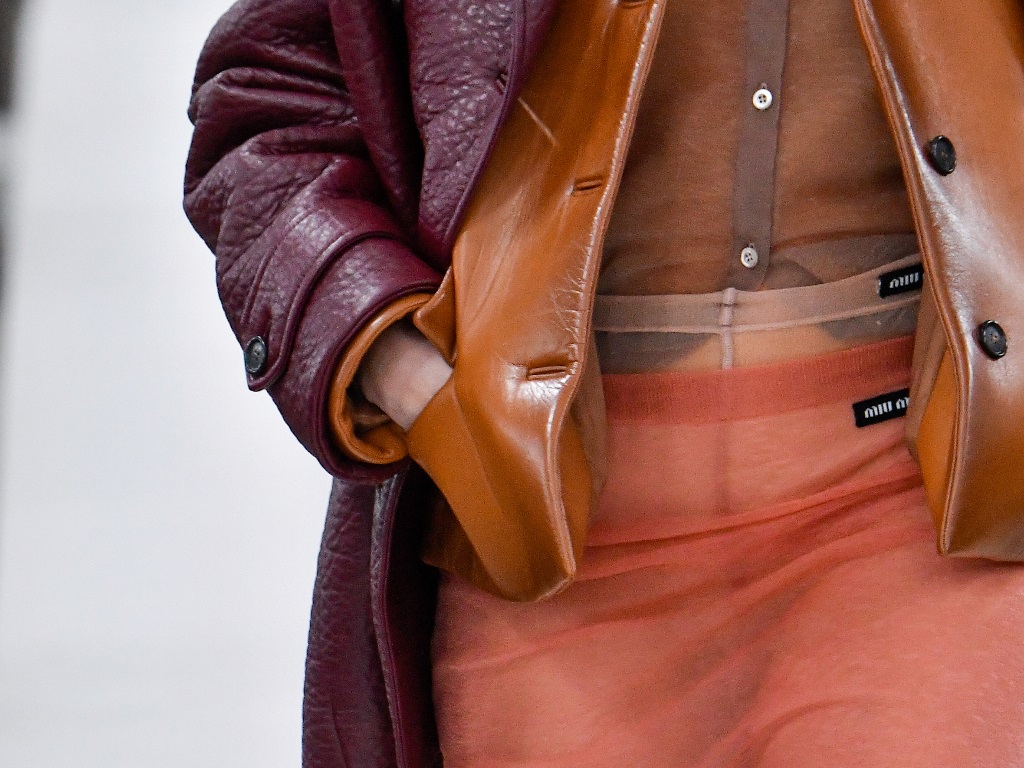 Jackets were too big, tops too small, absent bottoms, clear silks windowing wear typically hidden, clashing colors vying for dominance, materials contrasting commonplace, coalescing into a reassessment of what an outfit is.
As the final models sauntered off the stage, the entire motley crew of attire exhibited themselves in a last walkaround, their file letting viewers soak in the unique unconventionality of the whole collection. Emerging from a section of lower stairs, Prada appreciatively nodded at the audience's applause, her earnest smile as memorable as her atypical apparel designs.
While the show has ended, the impression Miu Miu's Fall/Winter 2023 collection has made will forever linger in the minds of every spectator who experienced it.
Here are our favorite looks: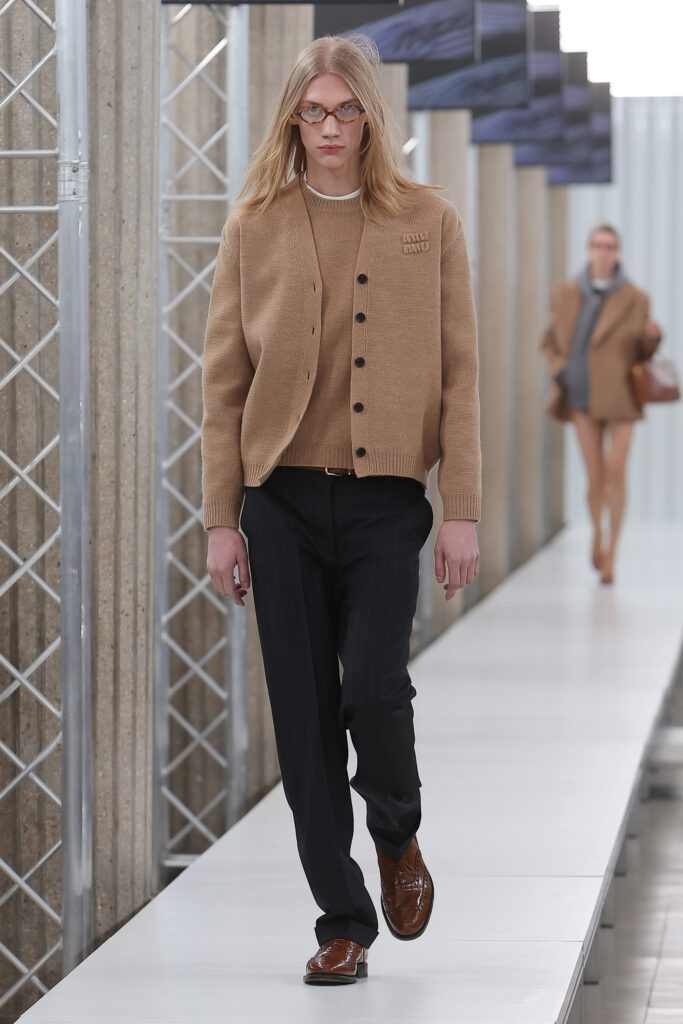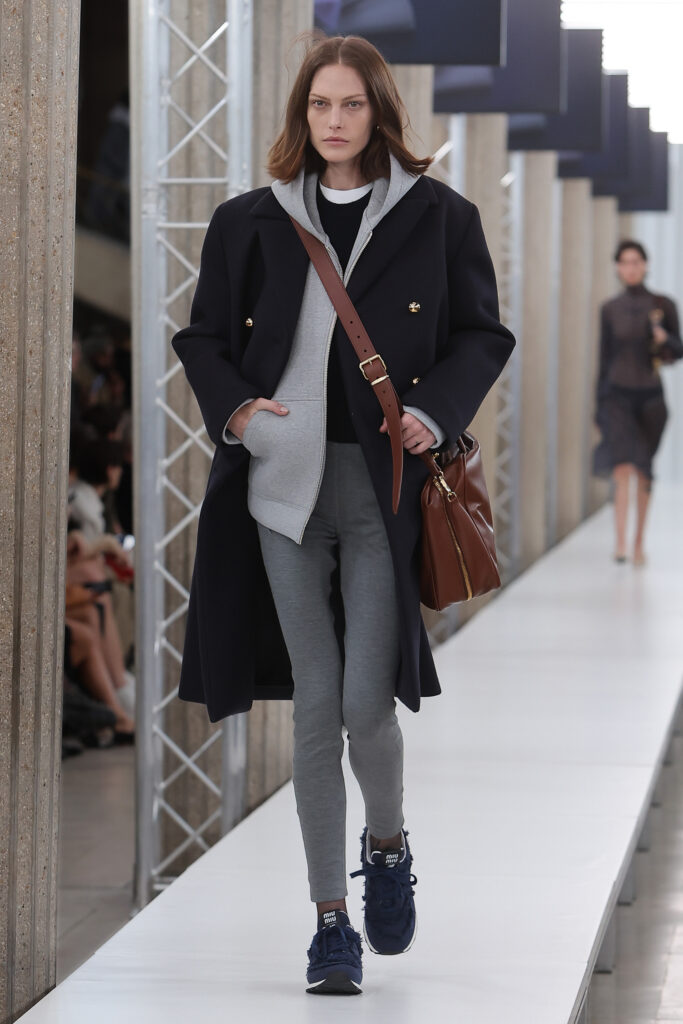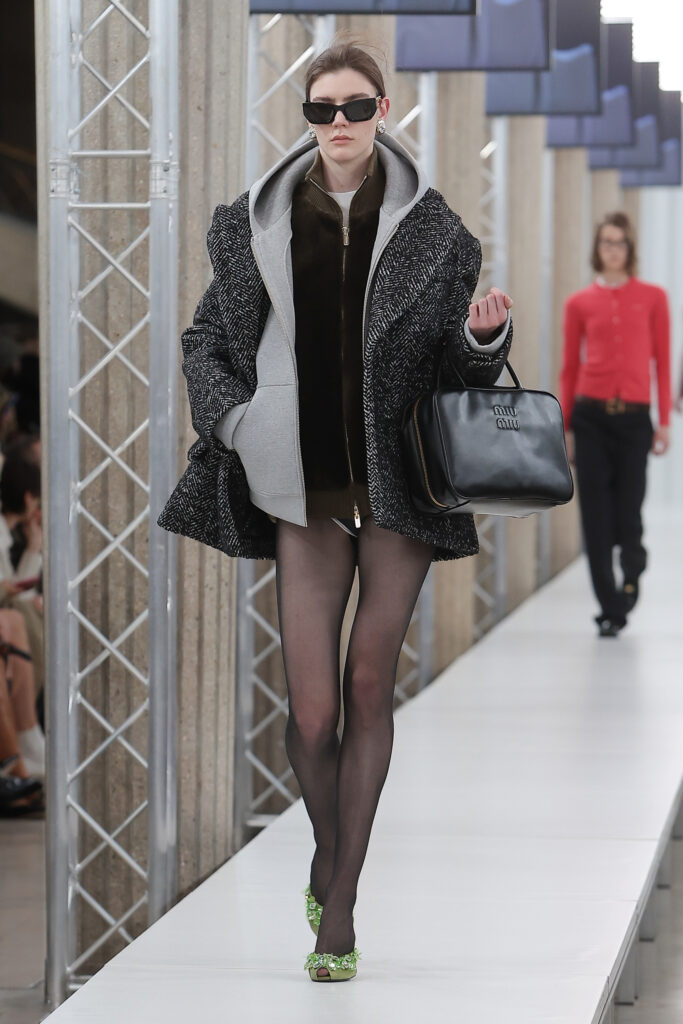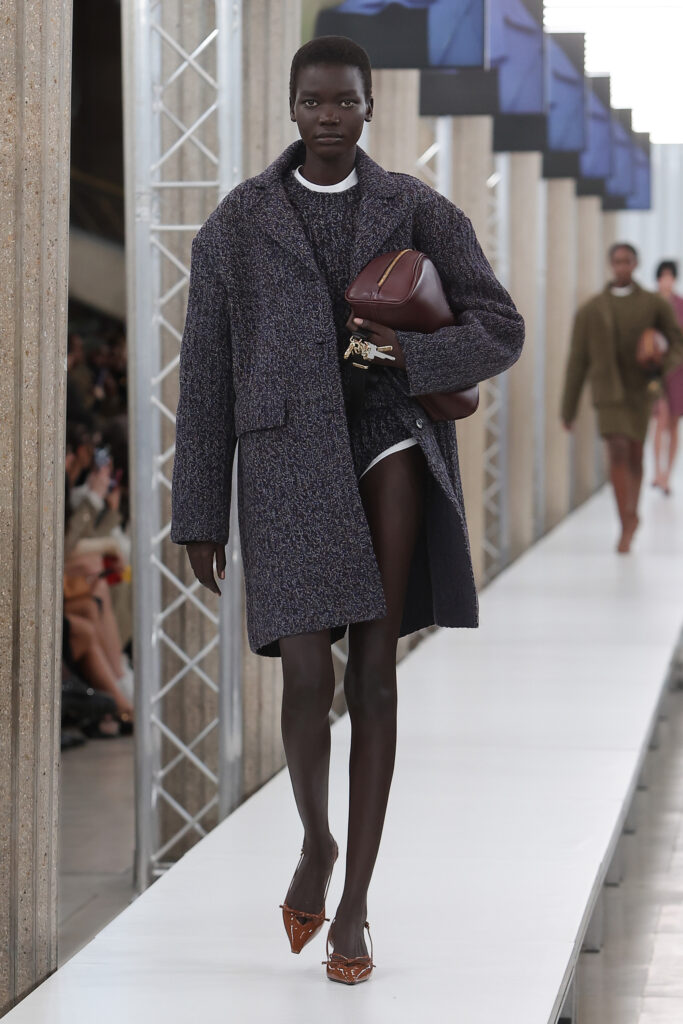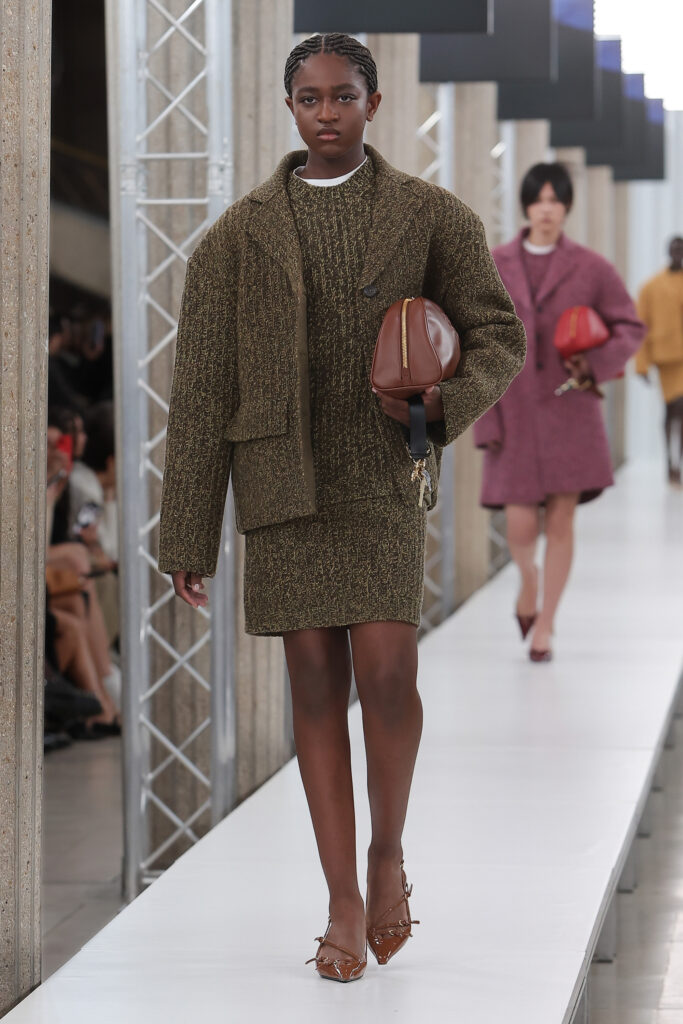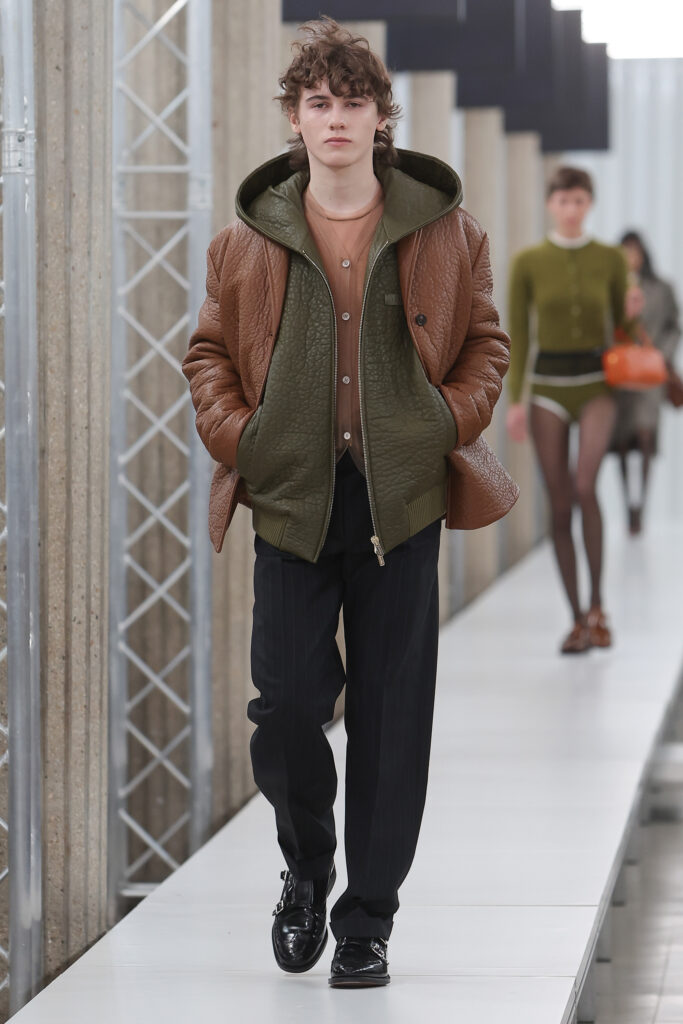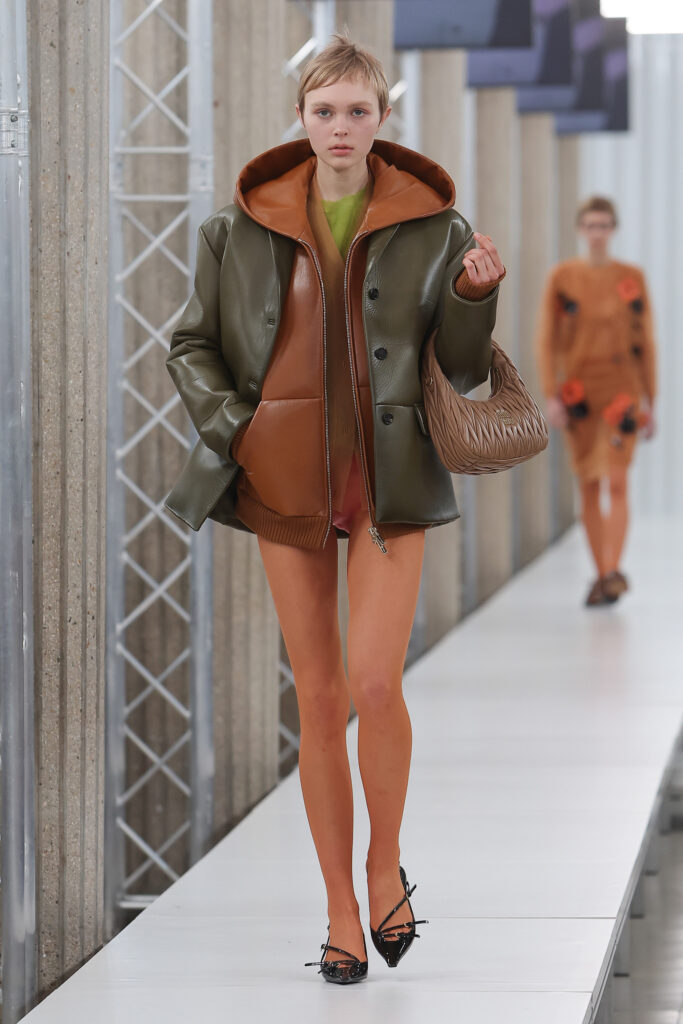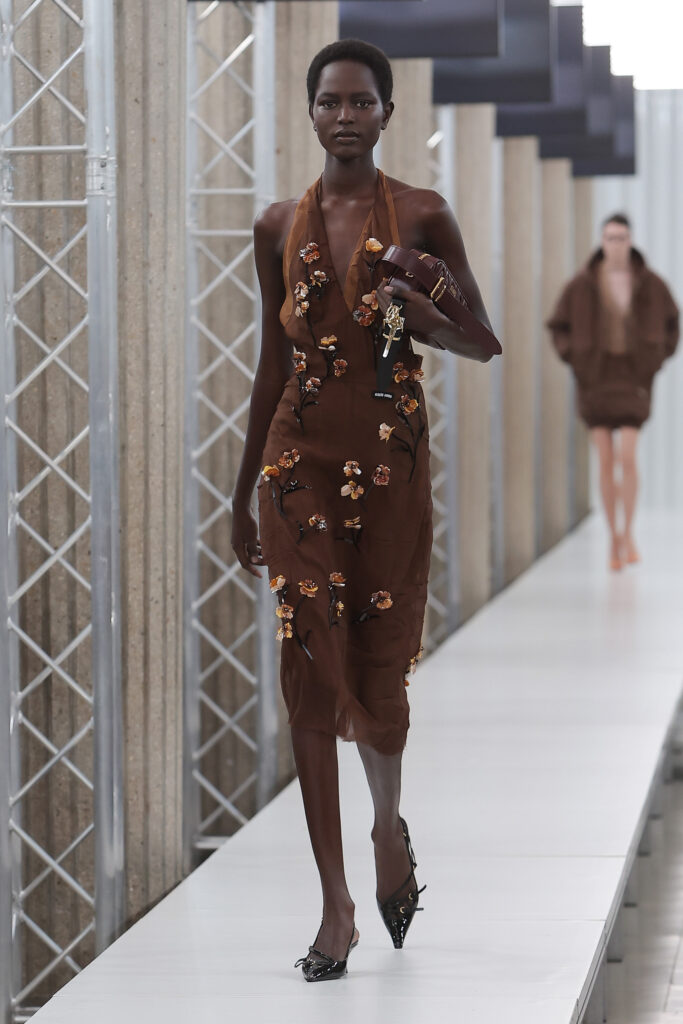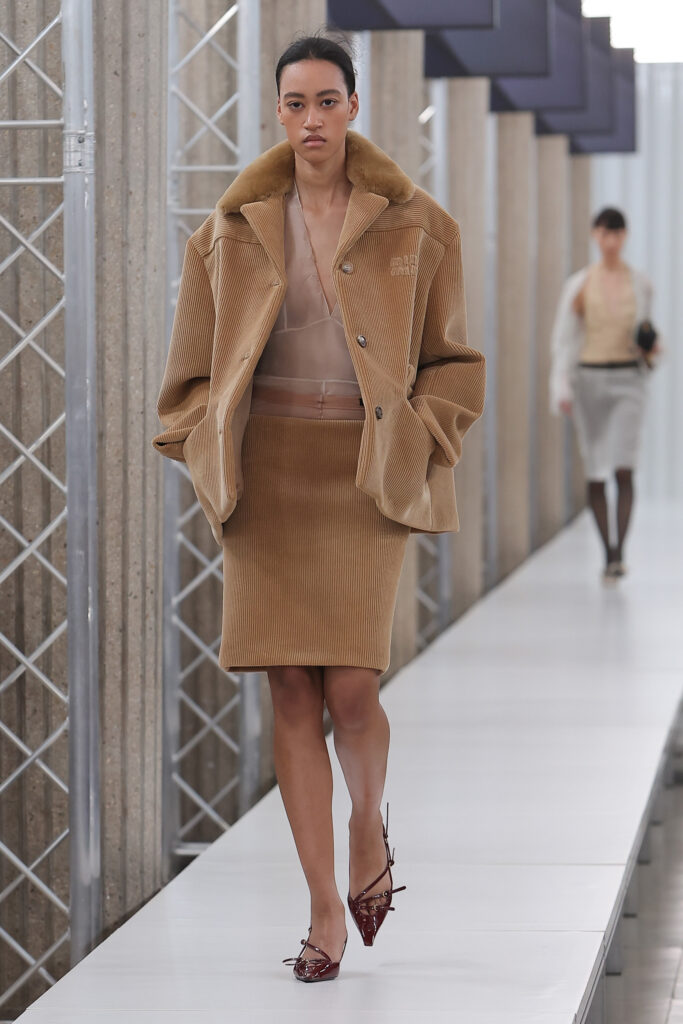 Image credit: Miu Miu