American actress Amanda Seyfried leads an enigmatic cast of characters through a weekend of playful reverie, in Alasdair McLellan's debut campaign for Miu Miu.
"Any hour for my friends" is the motto inscribed on the sundial in the gardens of the historic Norfolk estate, Houghton Hall.
With its 24-hour lived-in decadence, it is the perfect environment in which to explore the layers of modernity and history in the motifs of this collection.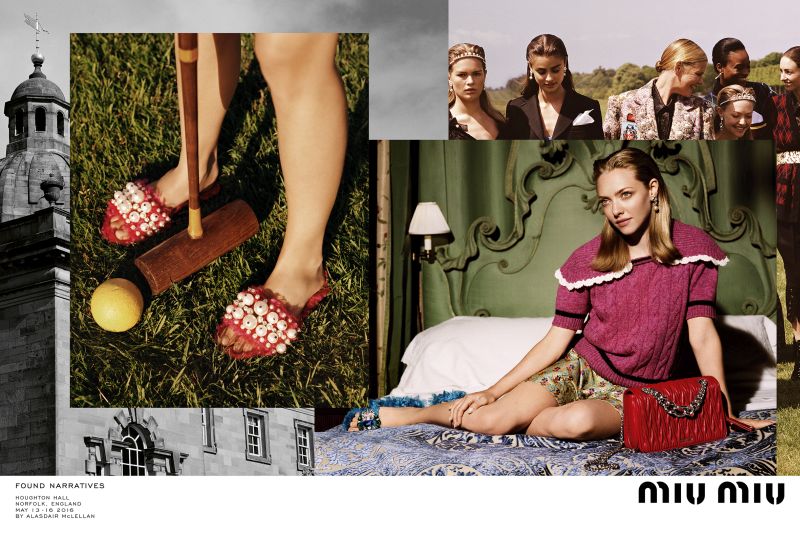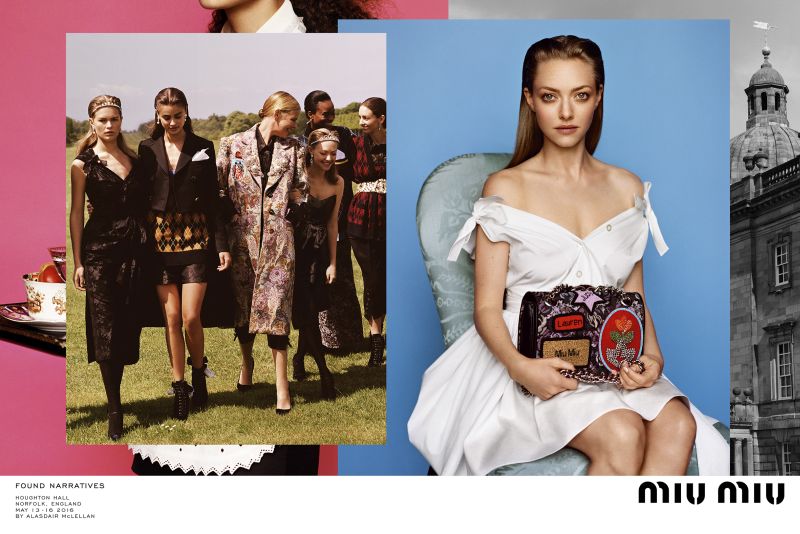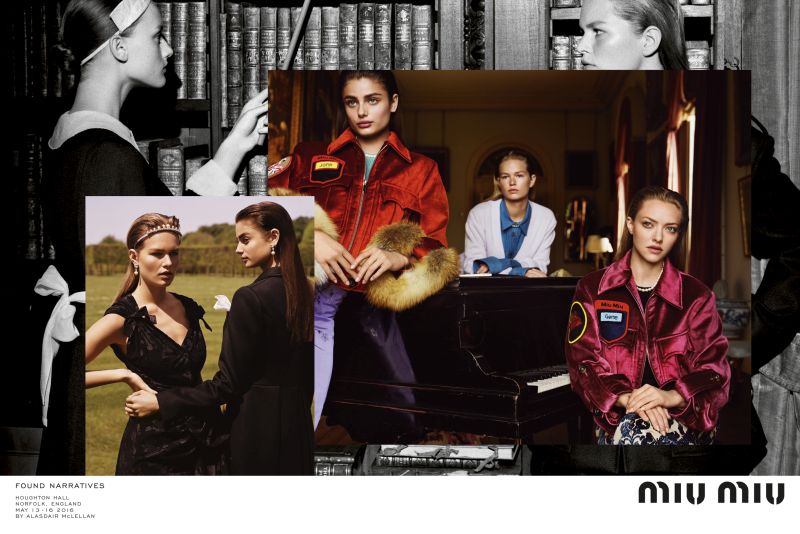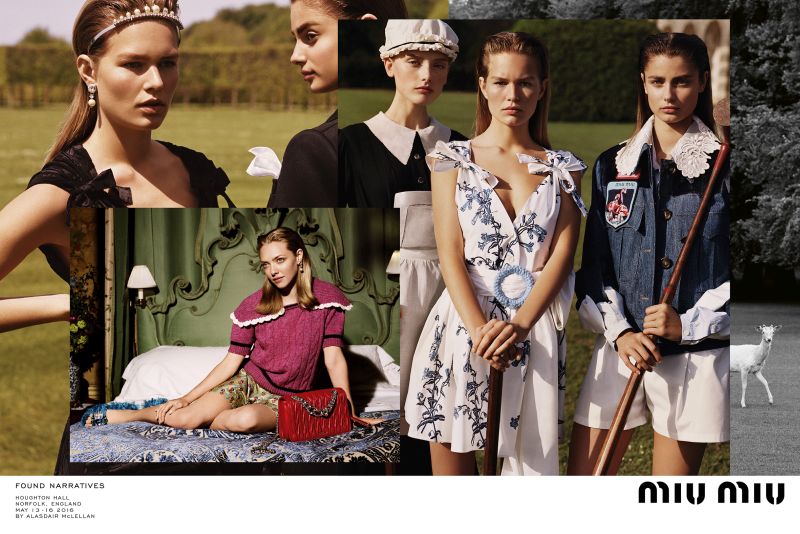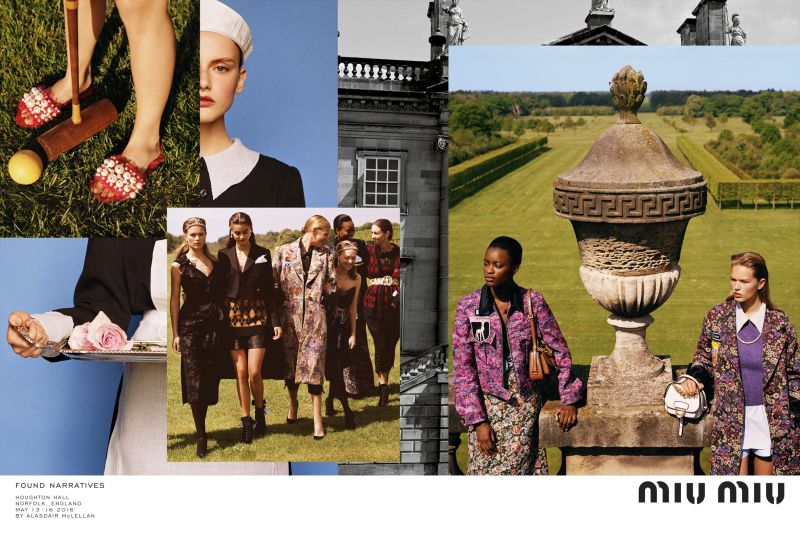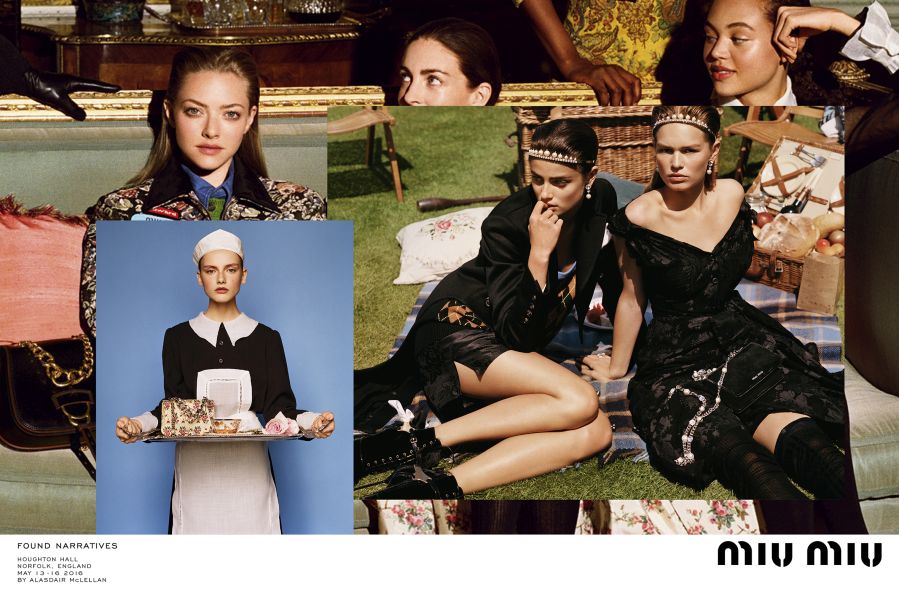 Credit:
Photo by Alasdair McLellan
STARRING:
Amanda Seyfried