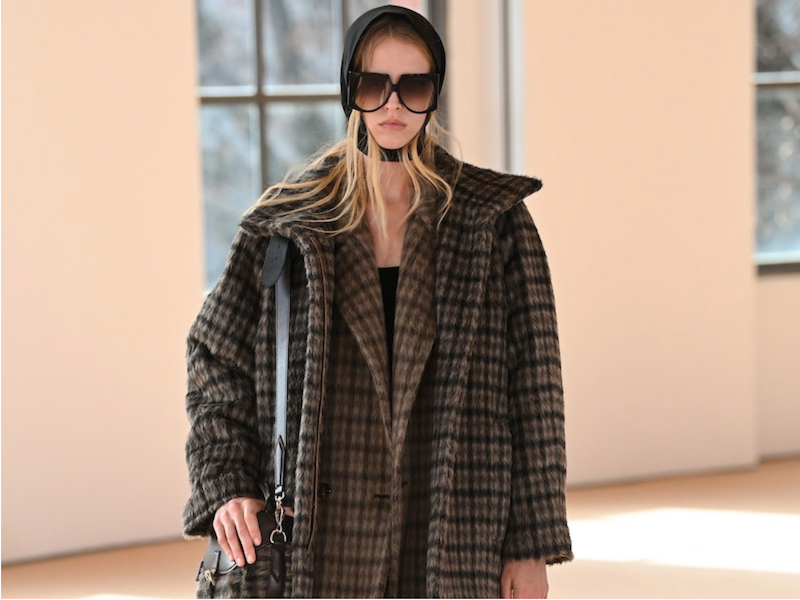 Max Mara celebrates its 70th anniversary at Milan Fashion Week 2021
Back in 1951, Achille Maramotti, founded the brand we know today as Max Mara. In the Fall/Winter 2021 Collection, for his 70th anniversary, we relive the brand's history and craftsmanship through his designs and signature coats.
Made in Italy essence, British accent, authenticity, and timeless design have been a recurring theme of Max Mara since the beginning. The Maison brings to the city of Milan the scents of the wild and windy heath with a collection able to cope with any event with wisdom and discreet charm.
This collection also takes into consideration a widely discussed topic in the fashion industry, especially following the latest events, sustainability. Max Mara features garments dyed without chemicals, biodegradable nylon, recycled wool that saves 73% of carbon dioxide emissions, 84% of water and 60% of water, organic one produced in cruelty-free farms, and nylon obtained by recycling fishing nets.
In between checked patterns (reminiscent of the Scottish tartan, typical of the Anglo-Saxon pleated skirts), the only statement written between patterns and patterns is a clear and visible number: 1951. Once again, the year of the foundation of the Italian Maison becomes a source of expression and Italian pride.
Photos: Courtesy of Max Mara