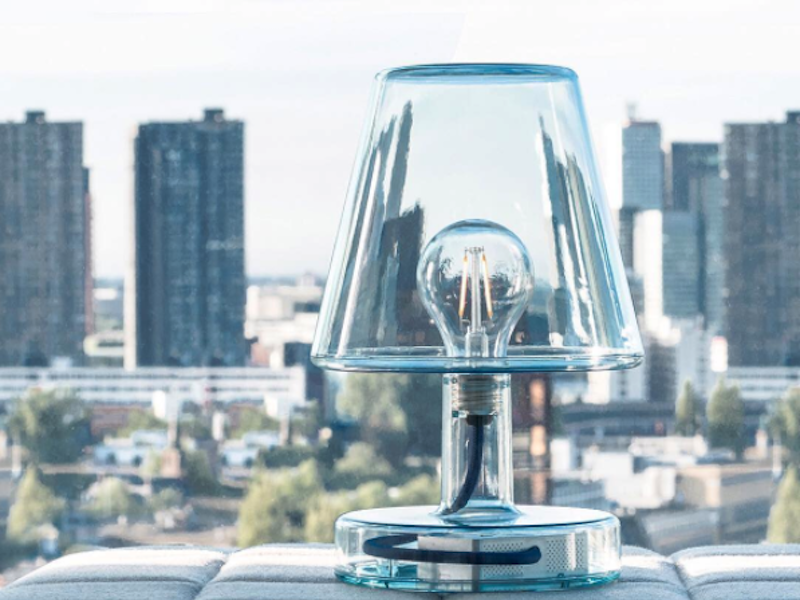 Make your home beautiful, with the right light
Slowly it's getting colder and what a better way to stay warm than to be cuddled up in the comfort of your own home? Sure,  some nice pillows and a fluffy blanket will do the trick, but if you're missing some good lighting, it can make all the difference.
That's why we picked our favorite aesthetically pleasing lamps for you for this winter.
 
Transloetje
This design table lamp is unique. Transloetje is disguised as an old-fashioned table lamp on the outside but it has an energy efficient LED bulb on the inside. It looks like the Edison the Petit but it is a complete new lamp with a transparent look. This energy saving, modern table lamp will be turning point of your cozy yet clean and sophisticated home.
You can find this colourful LED table lamp in eight attractive colours.
What you see is not always what you get. An entire rainbow of possibilities. Ton sur ton wiring – but still completely cordless. No more fiddling with the cable just use the USB portal to charge the Transloetje and light up the darkness by simply tapping the base. Another tap, and intensity and brilliance increases. Up tp 12 hours of wireless light.
We love this flexibility and the colour of the light.
So versatile, being not only the indirect light source, but also a beautiful light from above! Especially because its dimmable for those super cozy days.
Spheremaker
The perfect LED ceiling light that will fit in any interior. You choose the size and the colour of the light so it will always be a great addition to your interior.
1,3,6, or 9 spheres?
Select your set. Do you want just one sphere or more. You can from 3 to 6 or even 9 spheres. Select your favourite colours and customize your ideal ceiling light. Thanks to the remote control you don't need to stand up to turn your light on.
The winter months can come easier with this beautiful light and we're looking forward to it!
Light up your home!
 
 
In cooperation with Fatboy.
Image credit: Starter & cut-out images (Fatboy); others Modern Culture Of Tomorrow