Designed prior to Pharrell William's buzzing Louis Vuitton Spring / Summer 2024 show, this intermediary Fall 2024 collection, designed by the in-house's Studio Prêt-à-Porter Homme, is a hybridization of traditional and transitional Men's style. As one can expect the French brand's Menswear department to look to the future through the youthful and boundless eyes of Williams, this collection can be seen as a possible last demonstration and exploration of classic, contemporary Louis Vuitton motifs, silhouettes, and uniforms for some periodical time.
Coming in the form of functional suits and business-casual substitutes, the collection offers a subtly flexible wardrobe of professional taste. The collection is centered around a new pattern motif generated through corduroy and the Maison's renowned Epi leather to depict diagonal lines of movement. Utilizing this pattern, a selection of wool jacquard aviator jackets, traditional suits, overshirts, trousers, shorts, cardigans, and a bomber jacket present in sharp shades of green, brown, olive, blue, red, and black.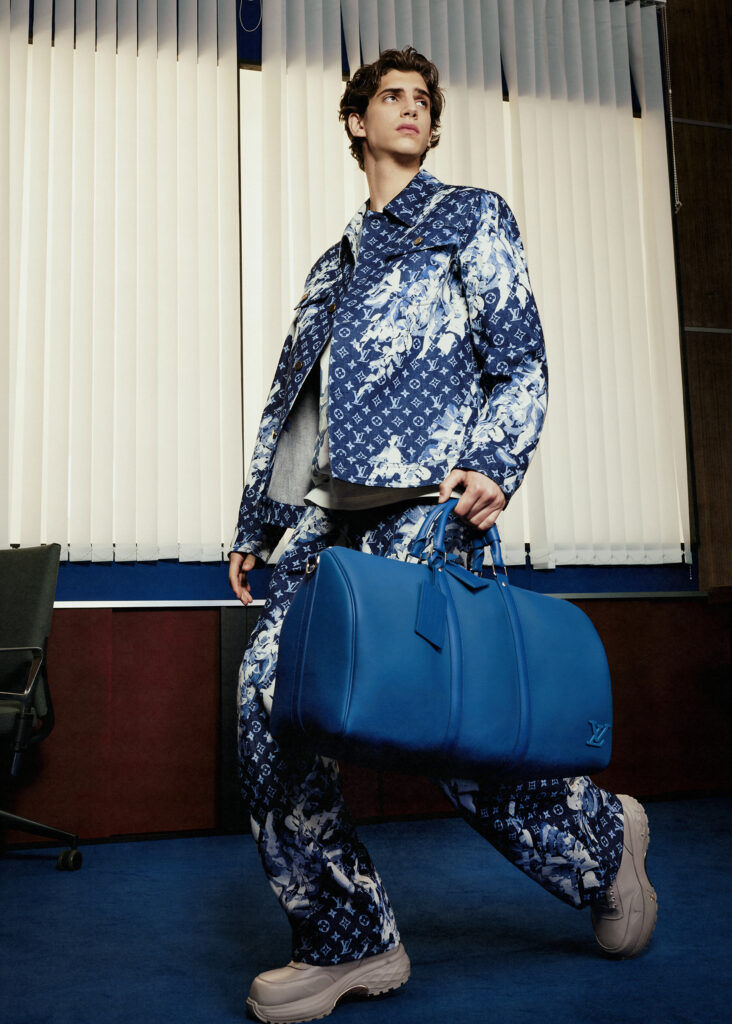 The collection also displayed the classic monogram pattern with an attractive blue botanic denim work suit, a seemingly reoccurring article that represents a moment in time for each season, simultaneously referencing past and present.
As the garments primarily remained classy and more conservative in design and shape, this evoked the vibrant graphics, materials, and layering of textured accessories to enable Louis Vuitton to morph each mere look into an individual personality with its own visual language.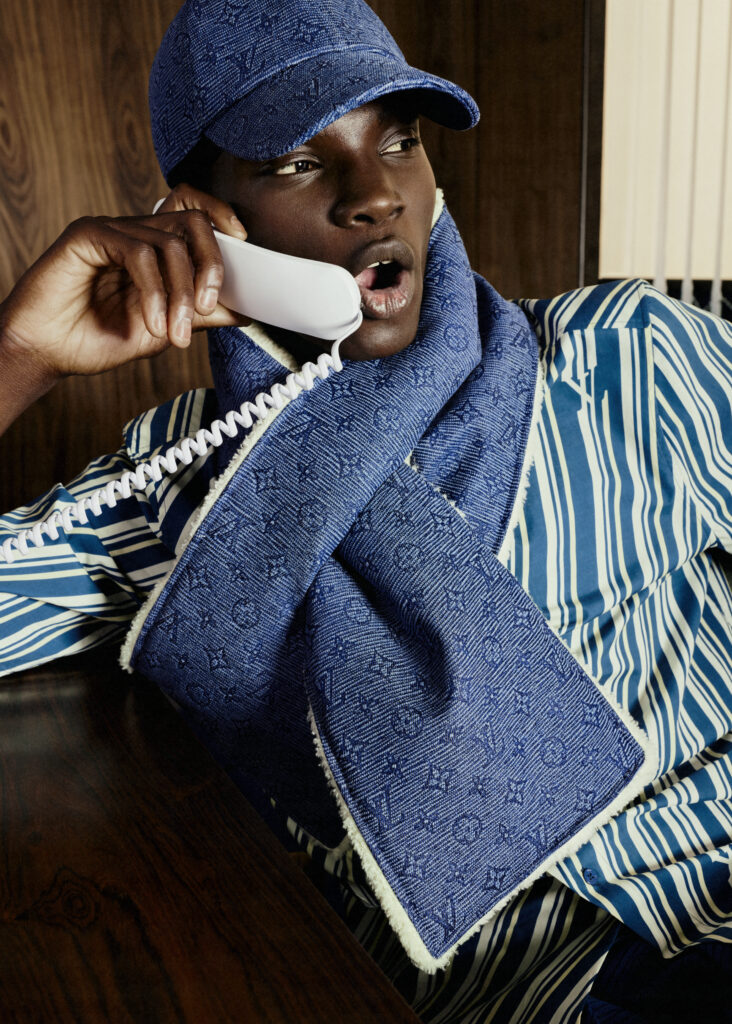 Accessories shined through Intarsia-woven fil-coupé scarves, chunky sunglasses, aged gold jewelry, as well as classic cap and beanie designs.
Bags and luggage were manifested into the Alma bowling bag, the Christopher backpack, the Discovery backpack, the Aerogram backpack, a soft Polochon tube bag, a distorted Monceau shoulder bag, a nano Steamer bag, a Pochette, a Keepall, and a new half-moon cross-body bag. All the luggage goods were constructed of Epi leather, Maxi Epi leather, grained leather, or monographic canvas.
As a nice finishing touch to the array of savvy, stylish, work suits, Louis Vuitton introduced the Derby Discovery sneaker— which converges formal and sportswear codes, the Pacific Slip-on, as well as the Epi fusion from their Men's footwear department.
As masculine forms and tropes fade out of the Menswear sphere in recent progression and more into the arena of fluid, this LV Fall 2024 collection nods to the classic motifs and traditional designs that generated the modern image of the Louis Vuitton man we know today.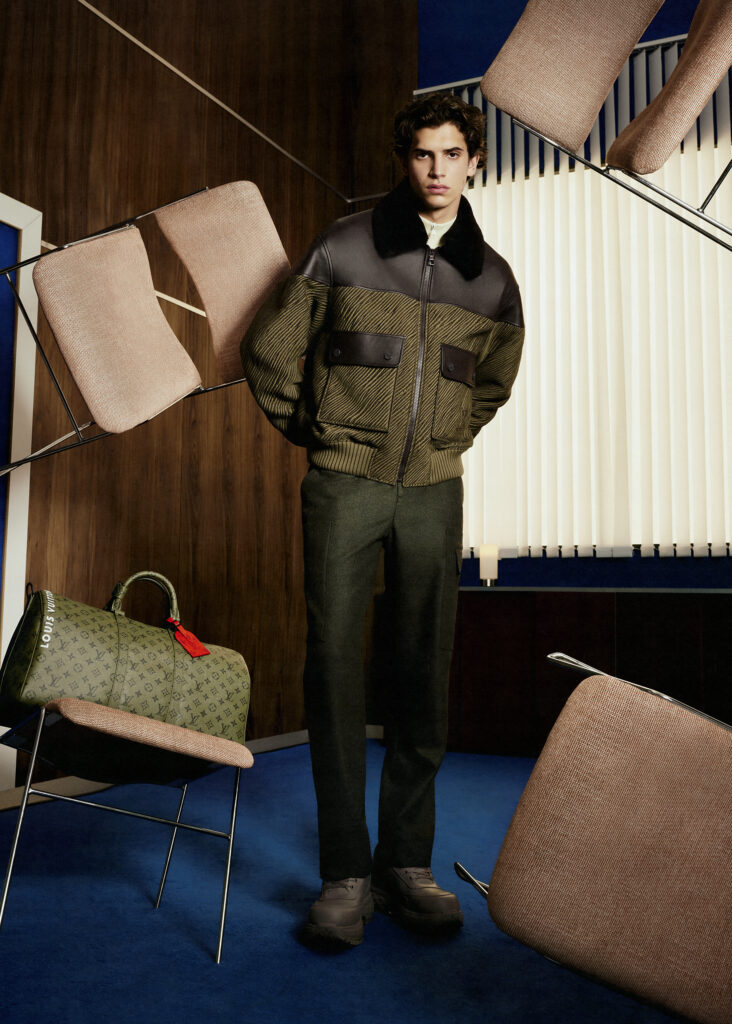 Image Credit: Louis Vuitton