Luxury French fashion house CELINE HOMME's "Portrait of an Actor" series released its latest campaign, this time around spotlighting the elusive Levon Hawke.
Launched in 2019, the "Portrait of a…" series sees Brand Creative Director Hedi Slimane capturing the essence of notable pop-culture figures in CELINE clothing through his photography. Previous muses include the likes of the Oracle Sisters, Jack White, Bob Dylan, Thomas Brodie-Sangster, Jean-Luc Godard and more.
Born to actors Ethan Hawke and Uma Thurman in 2002, Hawke has taken after his namesake, musician Levon Helm, beginning to work his way onto the indie music scene. From solo acoustic performances on the WBRU radio station to jamming on stage alongside his sister Maya Hawke, these past couple of years have seen the rising star publicly sharing more of his melodic talent.
In addition to composing chords, Hawke's dipped his toes into his family's profession of acting. Getting his start in the 2018 short Blackout, Hawke has since gone on to star opposite Tom Holland in the television show The Crowded Room and is slated for roles in the upcoming films The Thicket and Pussy Island.
Black-and-white close-ups for Portrait of an Actor presented Hawke's formal side, featuring him elegantly posed in a rotating top selection of an open overshirt, denim jacket, and dress shirt paired with a suit jacket. Moving outside, he made himself comfortable amongst the New York cityscape in a tank top, jeans, and a loose button-up.
Though only recently starting to carve out a path for himself across a range of industries, it's already apparent to both Slimane and many others that Hawke is slowly but surely climbing his way up the entertainment ladder.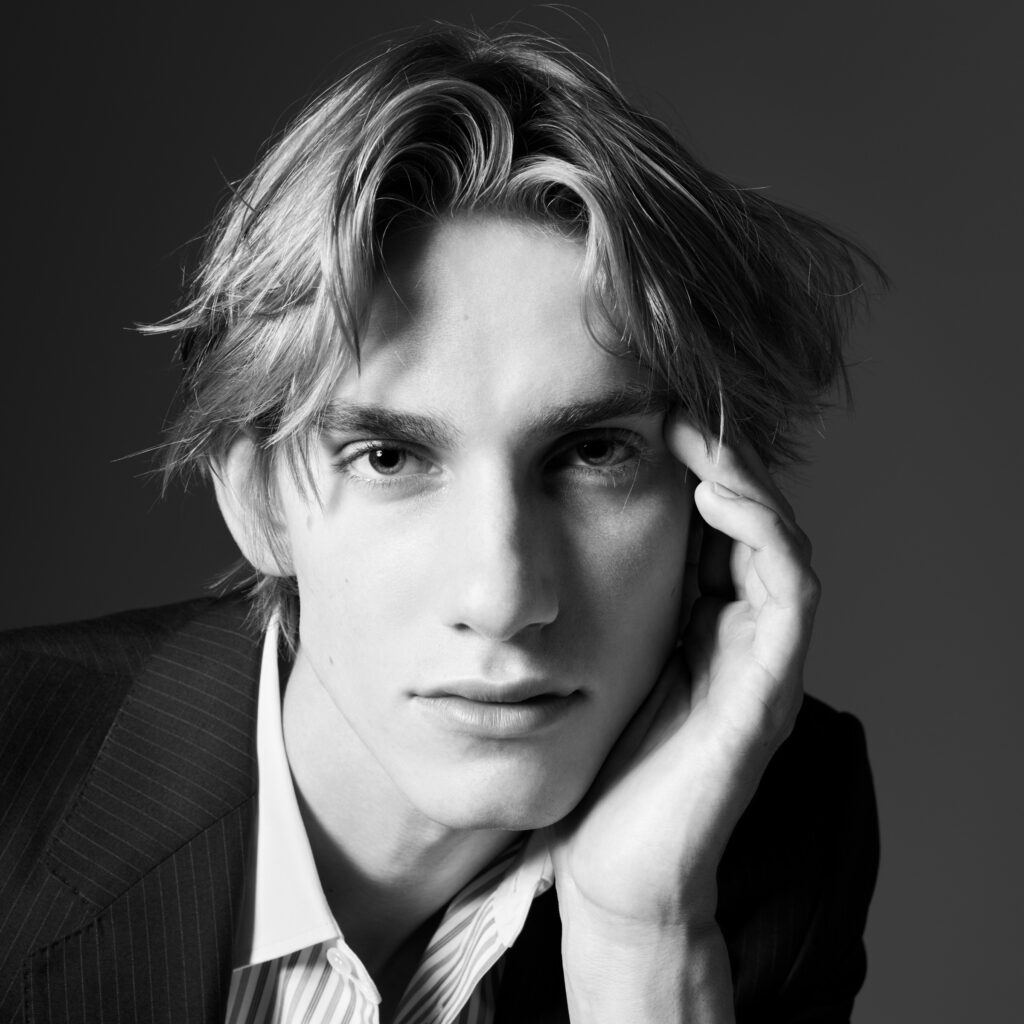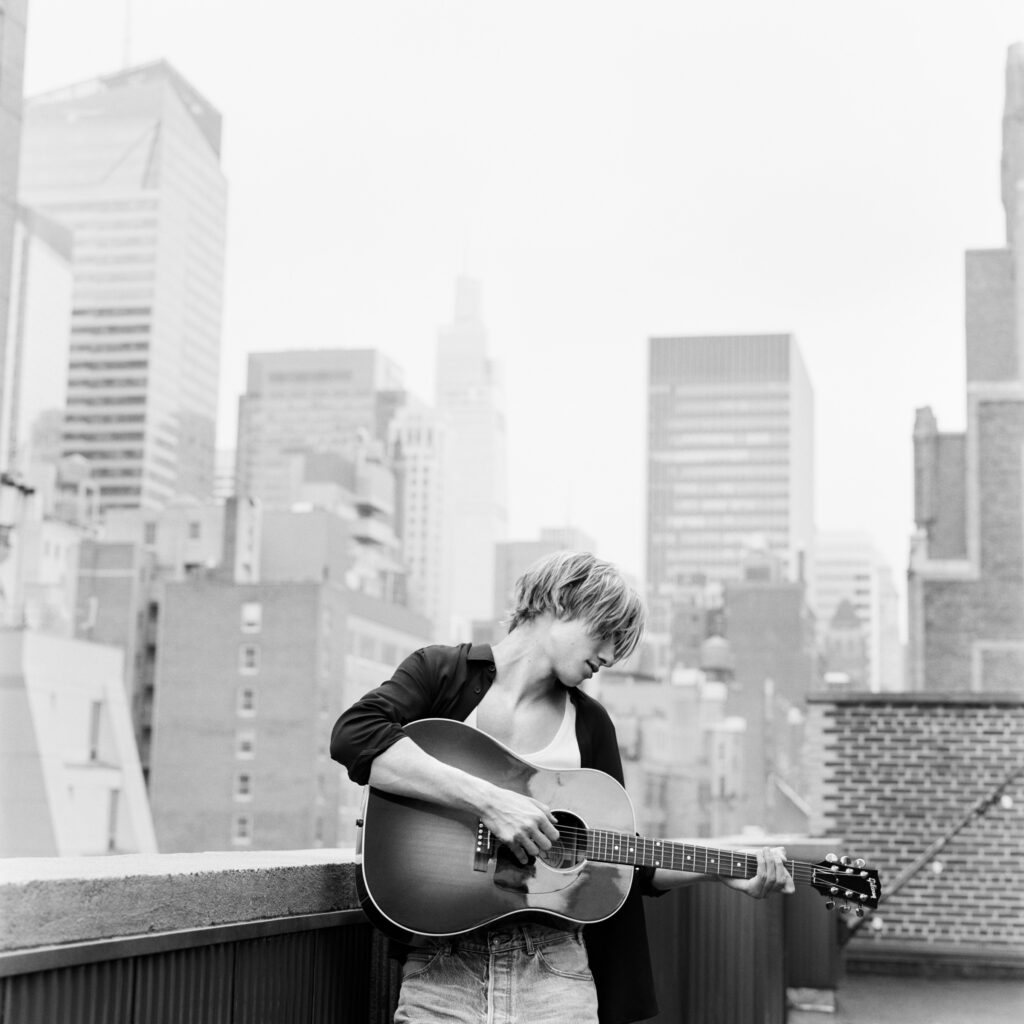 Image credit: CELINE