Botanica – this is how the French house Lanvin decided to name its capsule collection produced to commemorate and celebrate the Lunar New Year and the year of the Rabbit.
A series of romantic and colourful flower prints accompany the garments and accessories created especially for the Chinese New Year, which are accompanied by the drawing of a black and white rabbit. The collection walks us through a universe of mysterious colours of malachite signalling renewal and success, pearls for longevity, rose quartz for love and jade for charity and kindness. Botanica is made up of a series of pieces that also reflect this cosmic theme through colours and symbolic stones and minerals.
The collection launched with the choice of presenting to a limited worldwide release in Lanvin boutiques and selected retailers, other than their official website.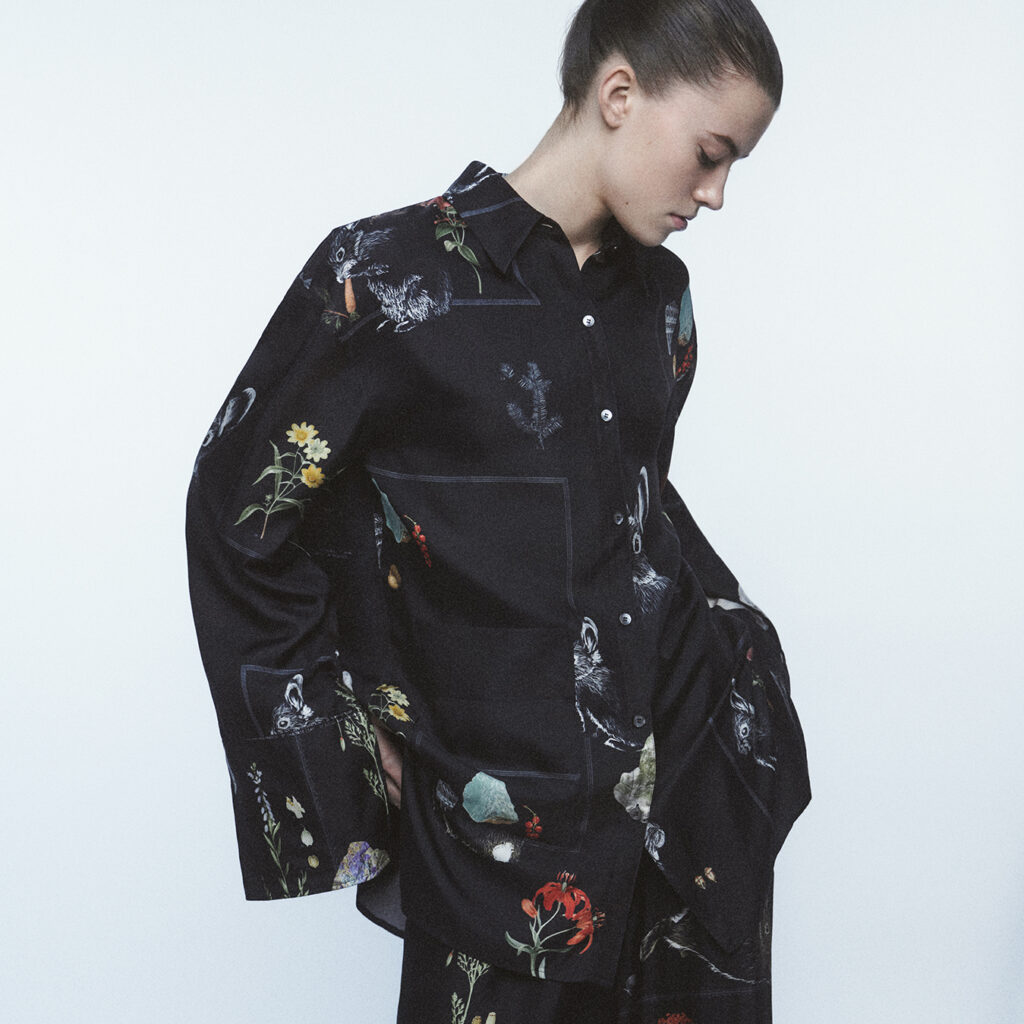 Image credit: Lanvin