Isabel Marant's Pre-Fall 2023 womenswear collection is about versatility and comfort without sacrificing elegance, truly a wardrobe fit for the modern urban professional.
This season the tailoring is wide, from the loose-fitting coats to the relaxed corduroy blazers, making them easier to wear and providing large exaggerated proportions.
Isabel Marant, like so many other brands, has borrowed from the y2k style, a trend which it seems is here to stay. This is signaled through the maximalist color palette, with hot pink, shiny yellow, lavender, and silver.
It is also seen through the washed denim and the thick corduroy pieces, but particularly through the cargo pants, which are a staple in this Pre-Fall collection. These baggy pants keep things casual, while they are paired with sophisticated embroidered velvet jackets and intricate lace tops which give the whole that bohemian feel that Isabel Marant is known for.
The bubble sleeves help offset the loose tailoring and add refinement to the collection. The cropped tops on which they are featured also help lengthen the body and maintain an elegant silhouette.
The prominently featured white gogo boots also provide some contrast to these looser fits, creating a slimmer silhouette and drawing focus to the legs. They also serve to balance out the fluid floral silks and complement the tighter-fitting knit dresses.
The leather pieces deviate from the 2000s and into the 90s. The pants are loose and worn stacked over the footwear. The dresses and skirts on the other hand have much more structure and fit tighter around the body. All could be just as comfortably worn during the day and at night. In this collection even the glamorous silver-coated cotton pants have an effortless look.
This Pre-Fall collection is all about contrasting daywear and nightwear, creating a dynamic wardrobe that is casual and dressed up at the same time. It stays with the current obsession for the 90s and 2000s, but with more balanced silhouettes, aiming towards a timeless look.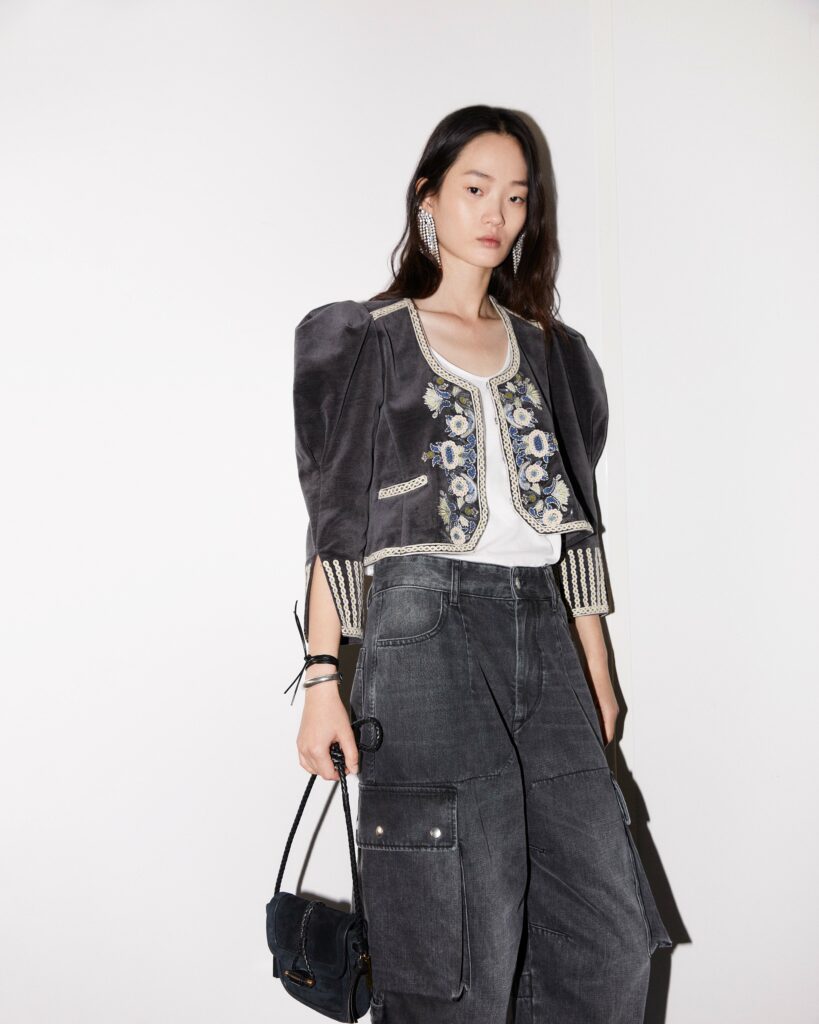 Credit Images: Isabel Marant