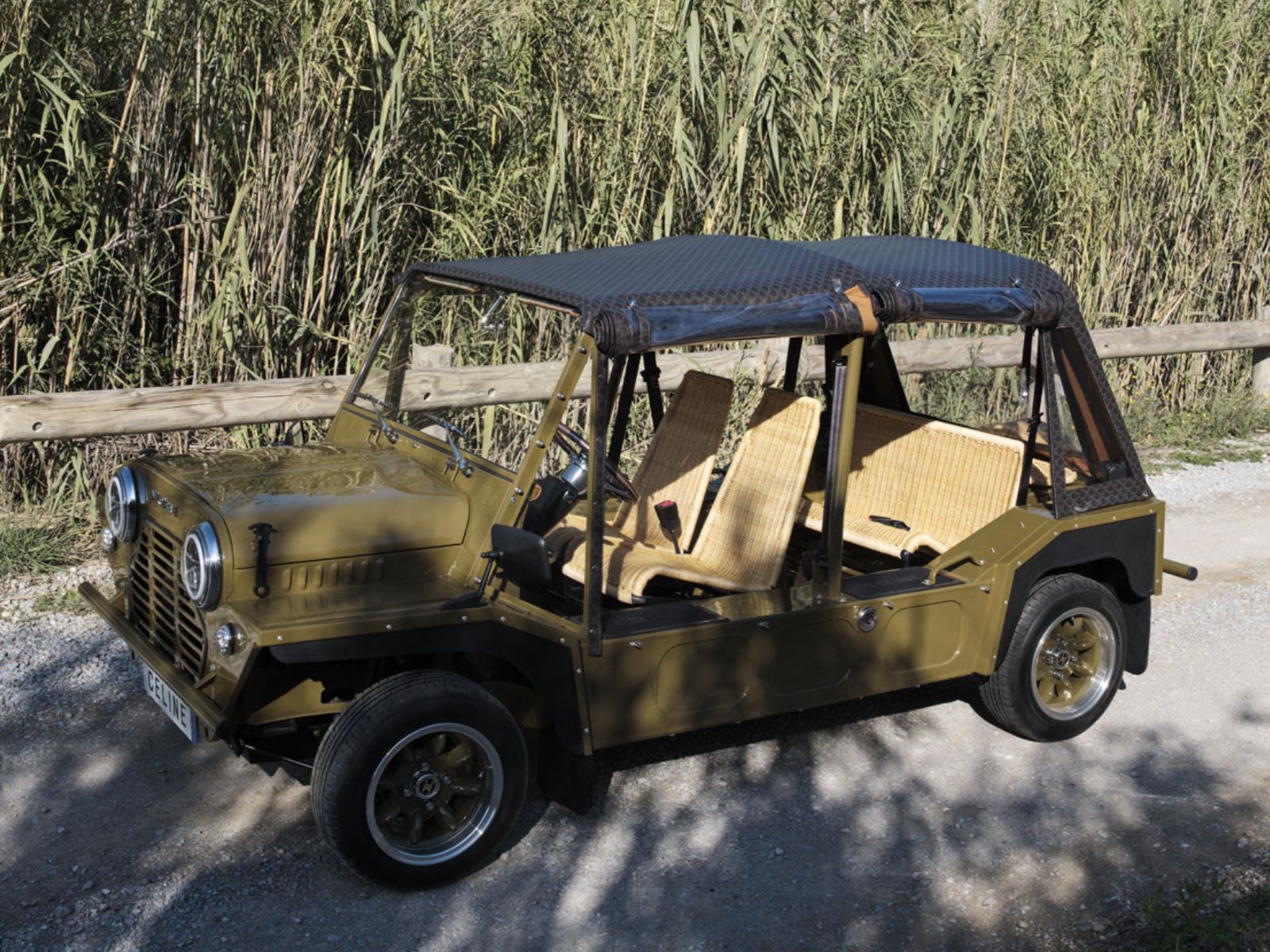 Hedi Slimane's Celine Mini Moke for 'La Collection De Saint Tropez'
As Summer approaches coastlines and seaside towns all around the world, French luxury house Celine presents a new special project away from the runway, instead found on four wheels in the beautiful streets of Saint Tropez. Introducing, the Celine Vintage Mini Moke, of the Summer 2023 'La Collection De Saint Tropez.'
The conception of this project begins with Hedi Slimane– creative, artistic, image director and grand couturier of the house, and his relationship with Saint Tropez that began in 2018. Slimane was born in Paris but had since settled in California for ten years before his departure to the French Riviera coastline. Since his return to both France and Celine, Slimane has looked to the iconic and vibrant seaside town for inspiration and nostalgic elements that align with the brand's codes.
The Mini Moke is a British compact convertible by the BMC originally designed as a military vehicle that ran from 1964-68. The automobile's popularity quickly transformed it into a staple of tasteful style for warm, beach climate drivers and classic car collectors. As the selected medium for the project, the Mini Moke is symbolic of the freedom, elegance, and pleasure found on the streets of Saint-Tropez, as well as impeccable craftsmanship and sophistication found in Celine.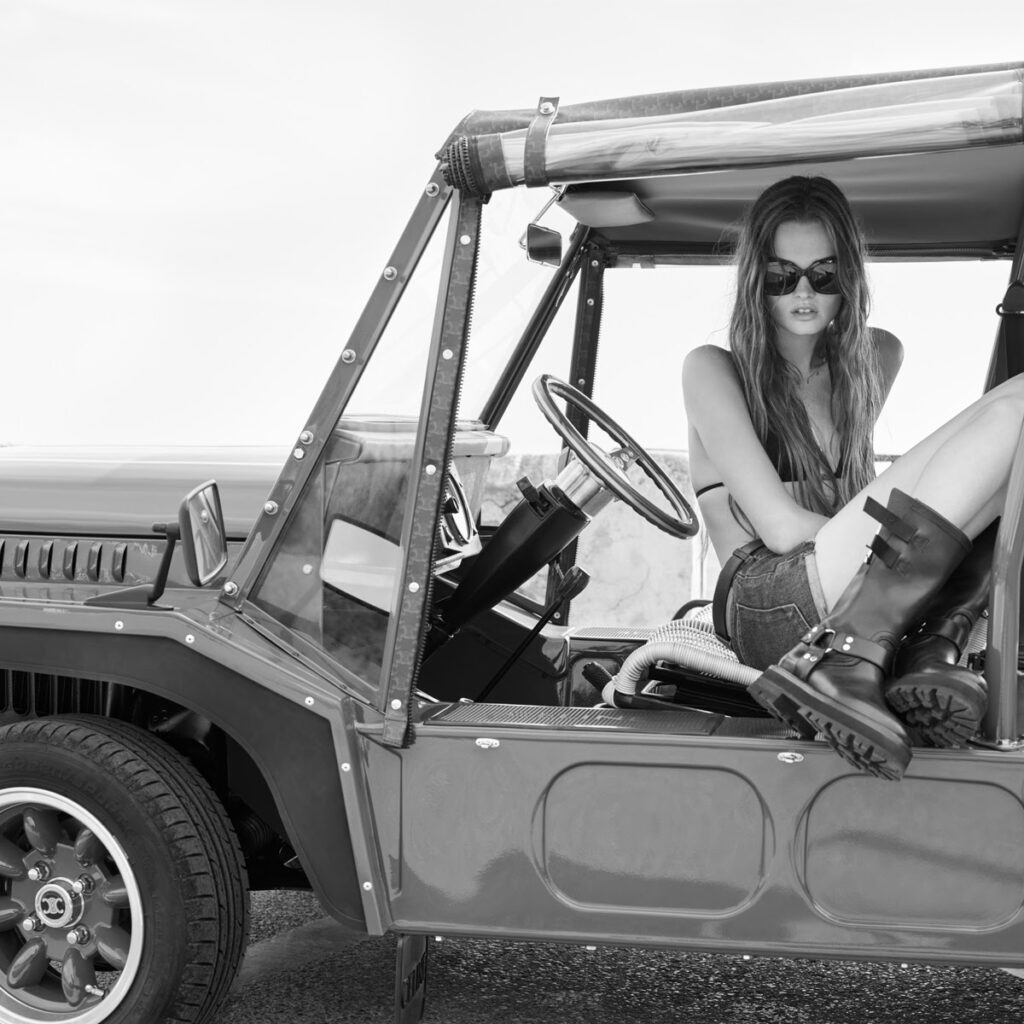 Additionally, the BMC Mini Moke is also synonymous with famous French Actress Brigette Bardot. Famously pictured driving top-down with her dogs in St. Barts, the car model was Bardot's choice when in the islands. Whether her legacy as an internationally acclaimed actress and singer, or her individual philanthropy and advocacy for animal rights and welfare, she naturally encompasses both Celine's brand codes and the car's spirit of beauty, poise, liberty, and unpretentious excellency.
The project itself features a vintage refurbished Mini Moke customized and upgraded with a Triomphe wooden steering wheel, Triomphe canvas hood, golden Triomphe signatures, and a luxurious tan leather dashboard with wicker seats. The interior's attention to detail reflects Celine's reputation of quality.
The Summer 2023 'La Collection De Saint Tropez' and it's special automobile project proves to be an immersive and unique way to explore the vision, heritage, and Saint-Germain-des-Près codes of CELINE.
Image Credit: Celine