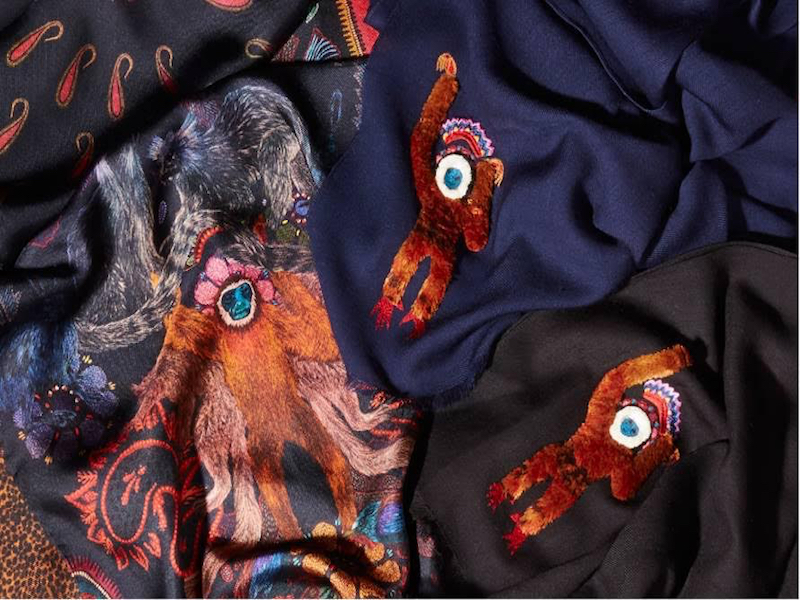 Going Bananas – Paul Smith Monkey Print Autumn/ Winter 2017 Collection
Paul Smith's monkey print is a key motif for the Autumn/Winter 2017 collection. The in-house design was inspired by Victorian naturalists with the print recreating the ways they documented their findings. These individuals would use taxidermy and detailed drawings.
Although the collection spans across a variety of different products, I believe the audience of this print is quite specific. Many won't have the courage to wear something as idiosyncratic creating  a certain level of prestige for the wearer. Paul Smith are daring you to be eccentric, to stand-out and only the bravest would be willing to do so. The designer is searching for those who are adventurous and push boundaries much like the naturalists who the designs are based upon.
For men, the full monkey print appears as an all-over pattern on shirts, backpacks and small leather goods including wallets and cardholders. It also features as a solo motif embroidered onto sweatshirts and outerwear as well as a graphic on silk pocket squares.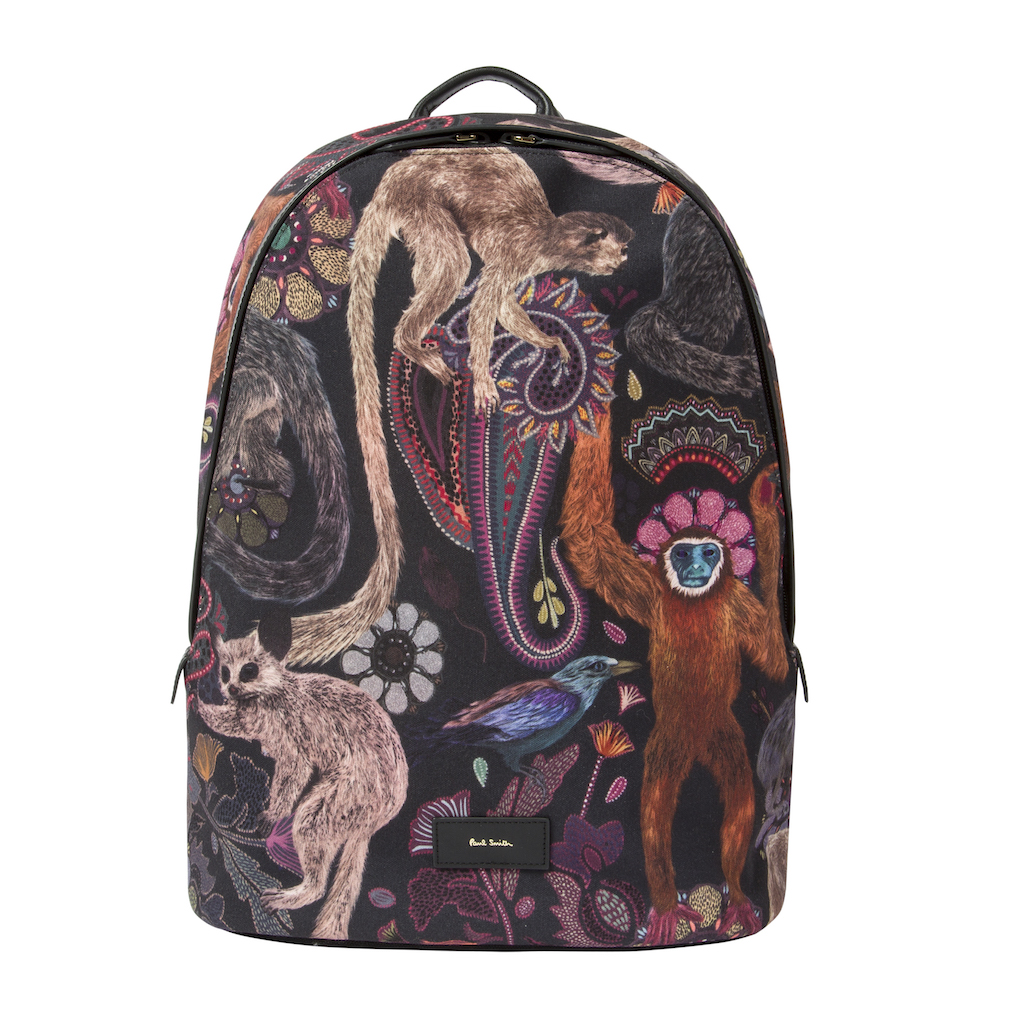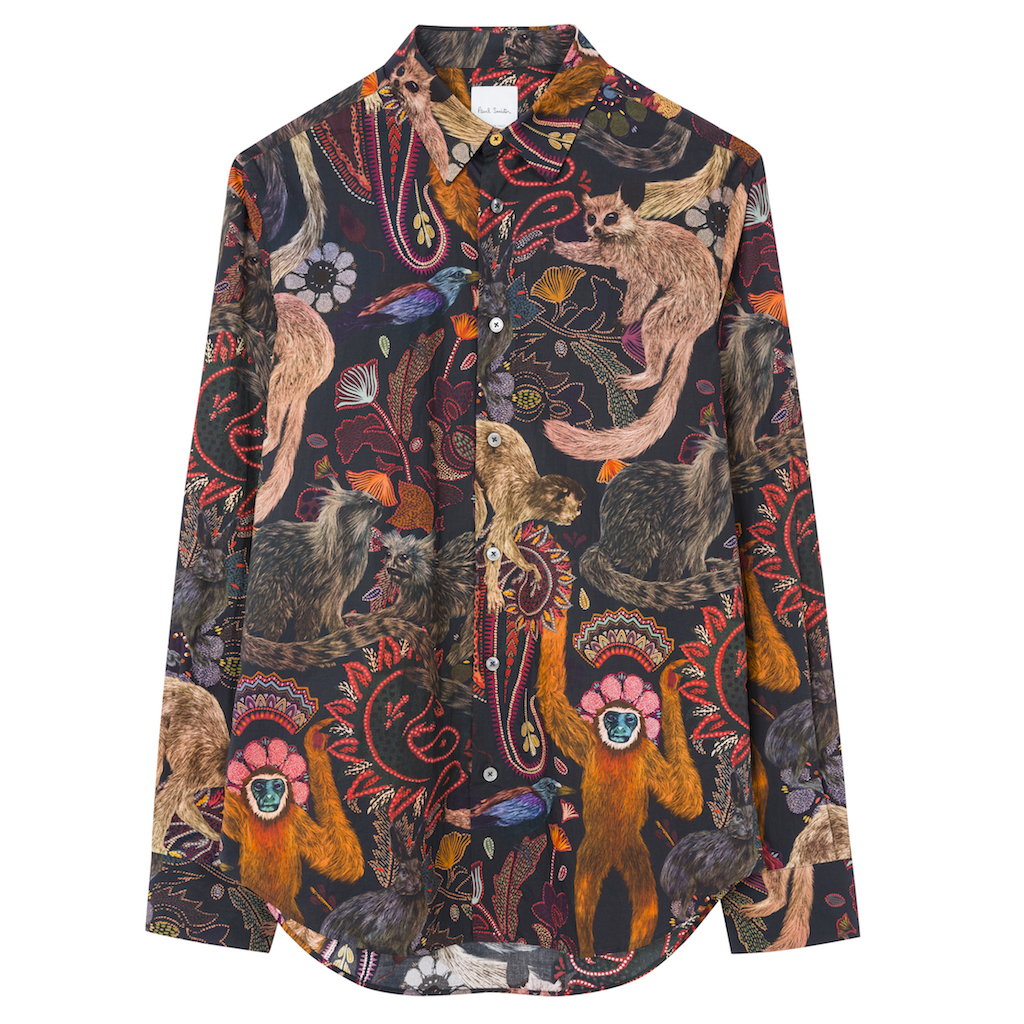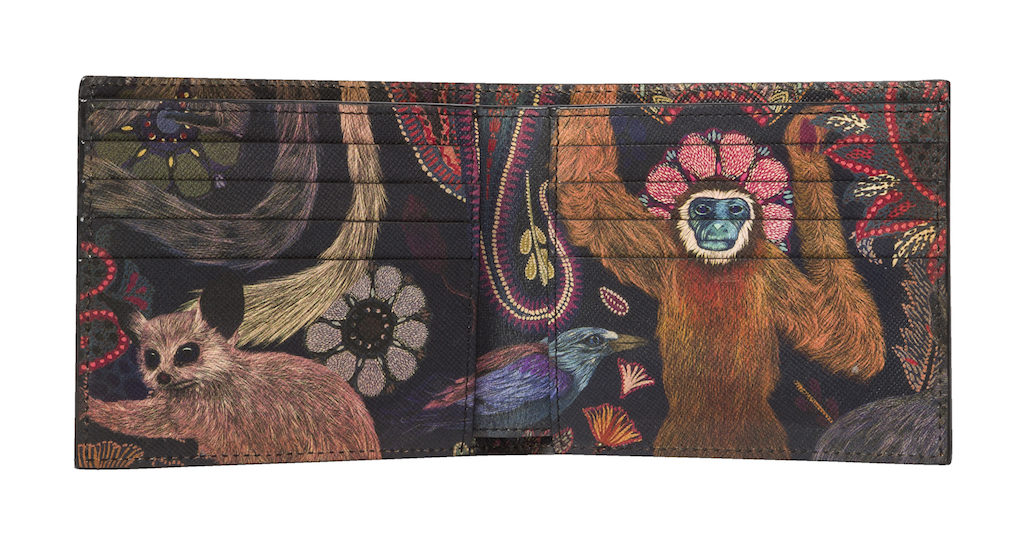 For women, the all-over monkey print appears on shirts, tops and dresses, while the single monkey has been worked onto key scarf styles with textured embroidery to create a unique and tactile figure.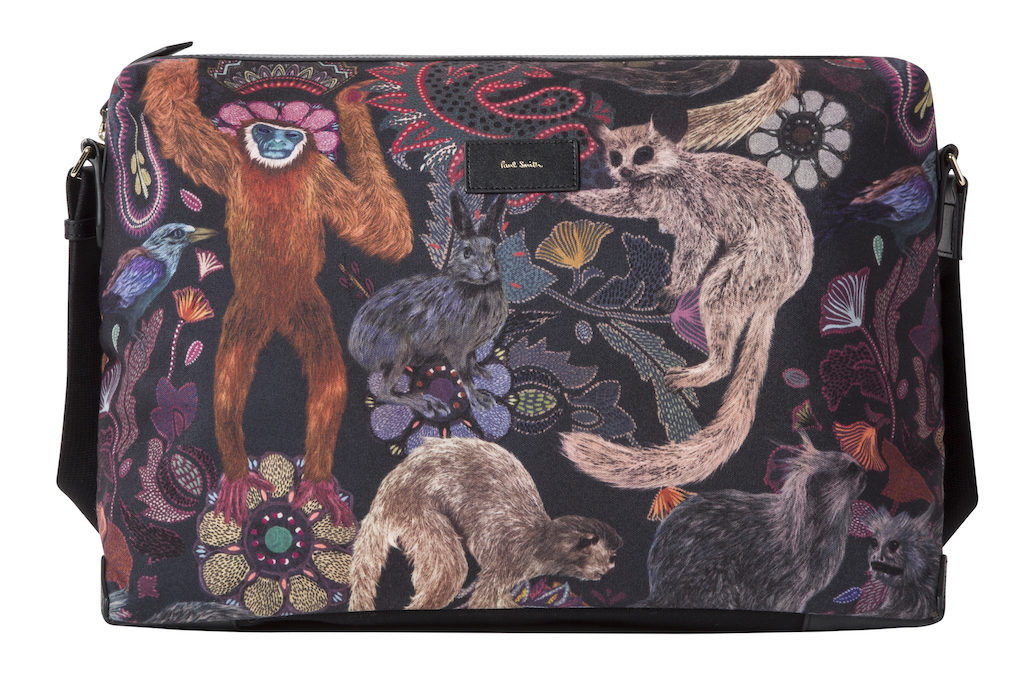 Credit: Paul Smith