Taking cues from their prior men's collections, Givenchy's Men's Pre-Spring 2024 is a roundup of elegant simplicity. Brand Creative Director Matthew Williams' "less is more" approach to fashion brings a fundamental sense of sophistication to his clothing.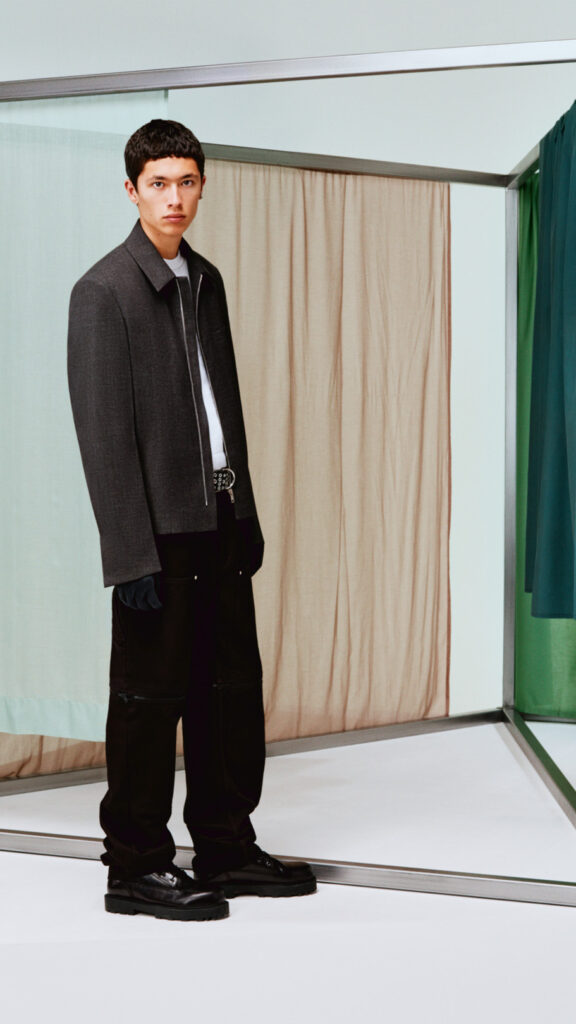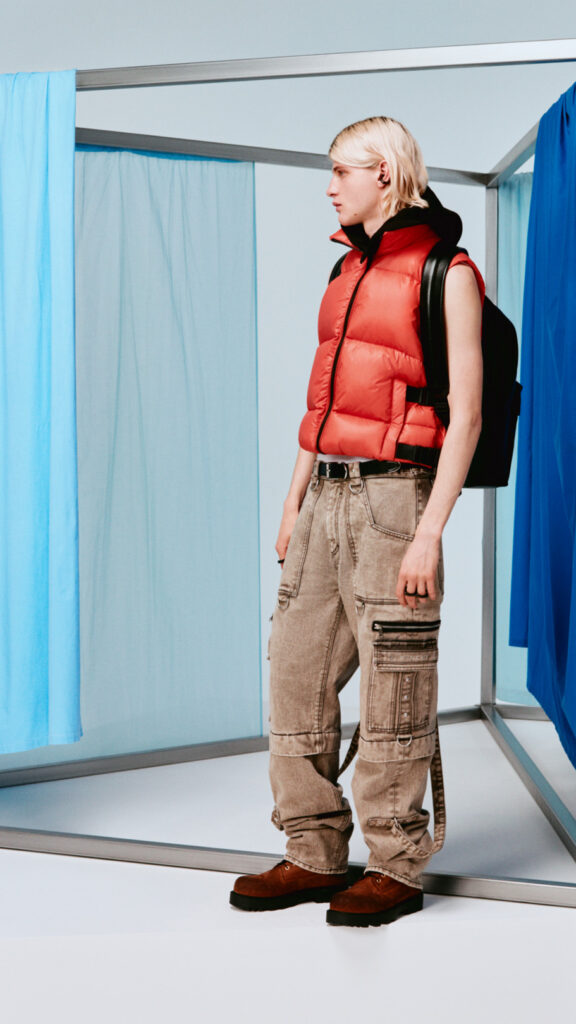 Cashmere suit jackets were a staple piece of the wardrobe, its embodiment of formality combined with its minimalist appearance making it the perfect choice for Williams' vision. A layering of garments added straightforward depth, with turtlenecks, dress shirts, and hoodies tucked underneath sleeveless tops, fisherman sweaters, and vests of the normal and puffer variety.
Jeans, khakis, sweat-likes, and shorts kept pants casual, the occasional side or zipper pocket affixing functionality. Platform boots harkened back to classic streetwear, coming in either a polished black or rugged brown.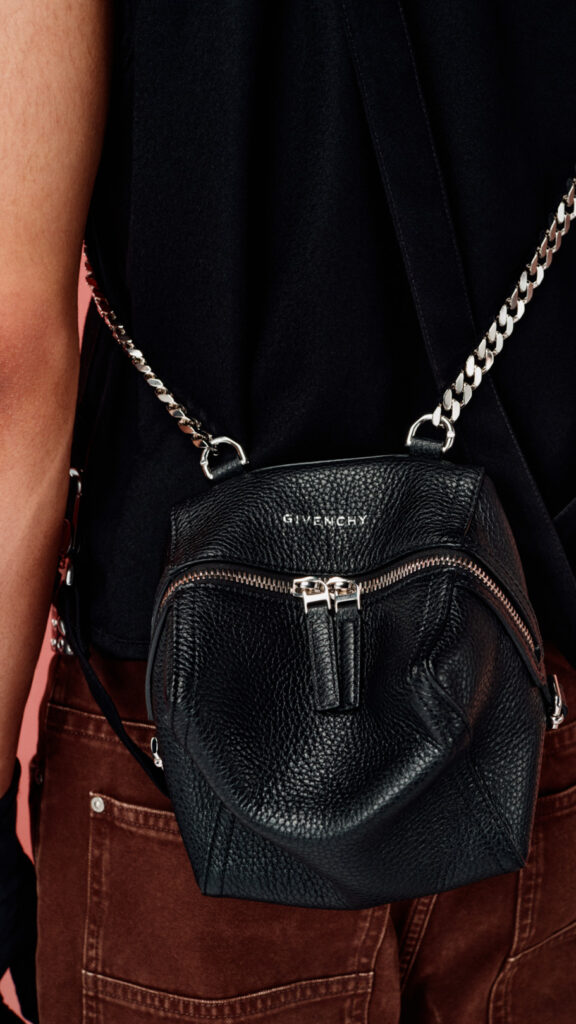 The flair of accessories kept in line with the simplistic theme, a branded hat, single earpieces, studded belts, outfit-matching gloves, and one-tone rings covering the basics of the body. Also prominently featured were a variety of bags, backpacks, small over the shoulders, and roomy handhelds each bringing an everyday appeal to the attire.
Colors were natural yet effective, the lights of white, silver, caramel, rose, and blue and darks of onyx, grey, zinnwaldite brown, maroon, and navy comprising entire dress tones both separately and together.
Tailoring simpler designs without sacrificing style, Givenchy's Men's Pre-Spring 2024 collection showcases that complexity isn't a requirement for chic fashion.
Here are our favorite looks: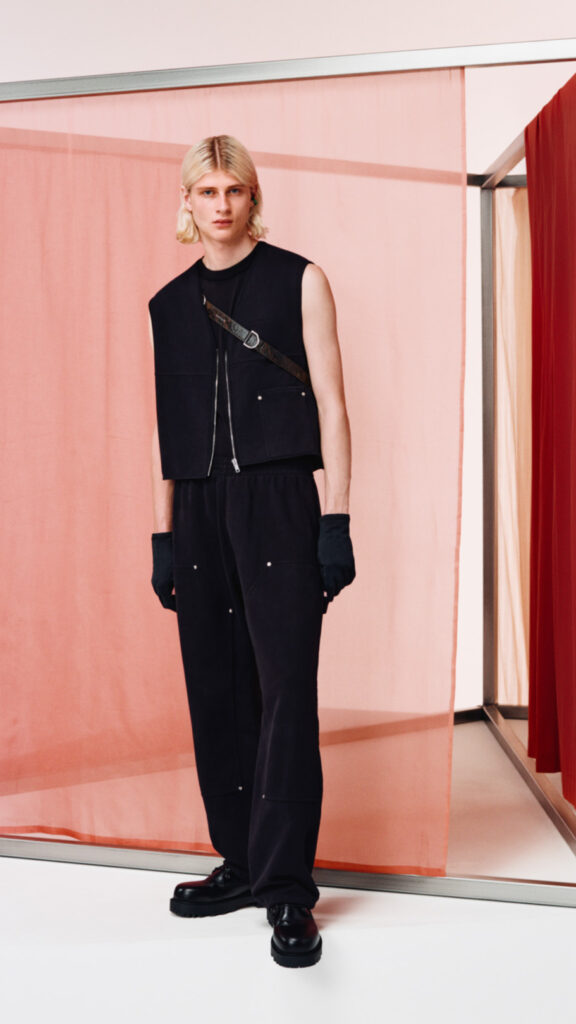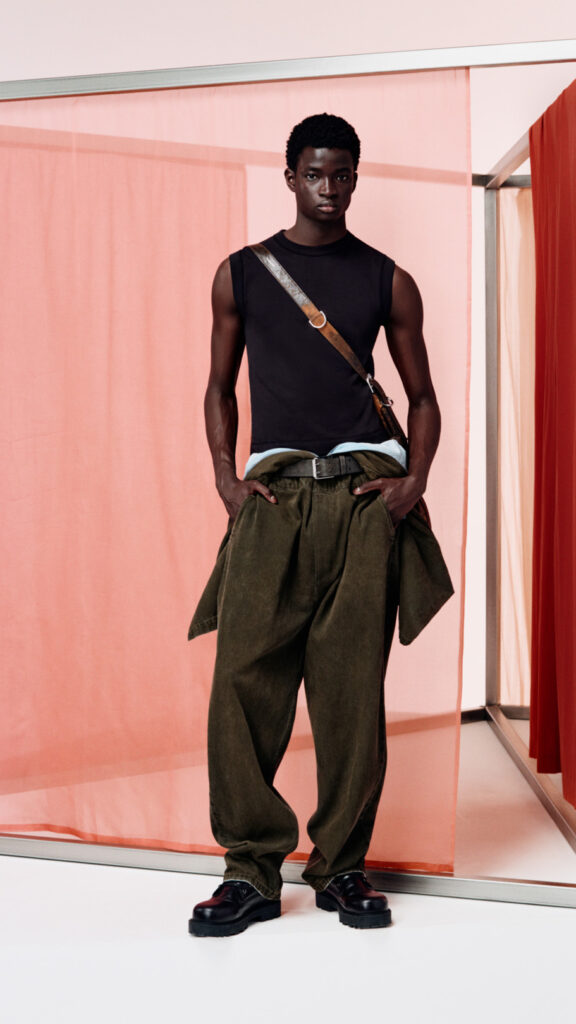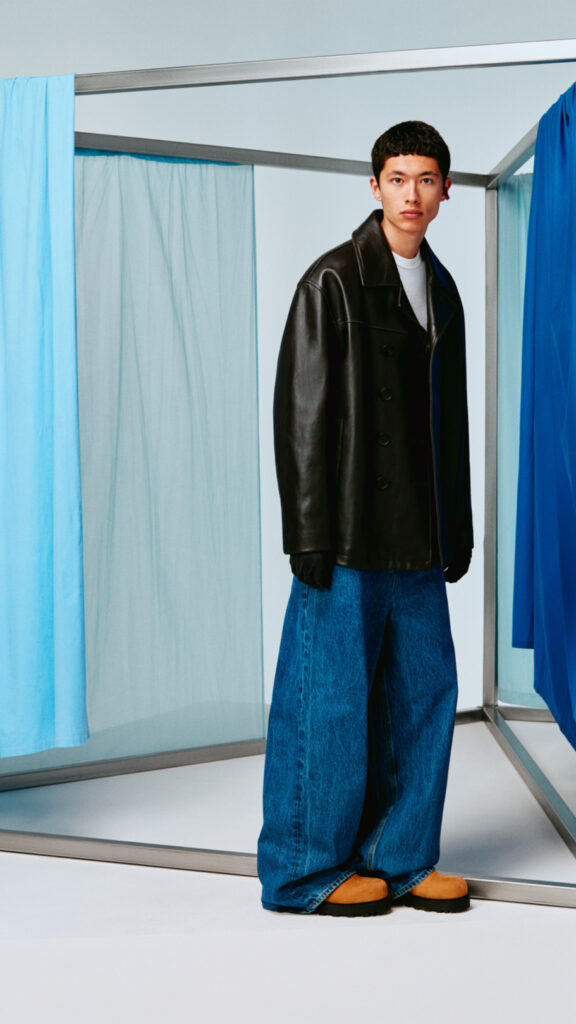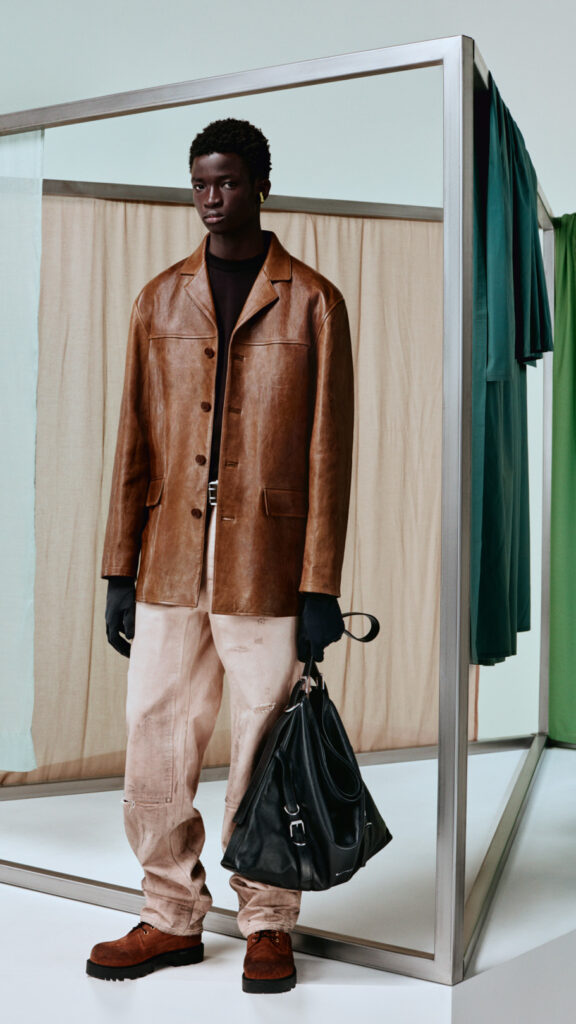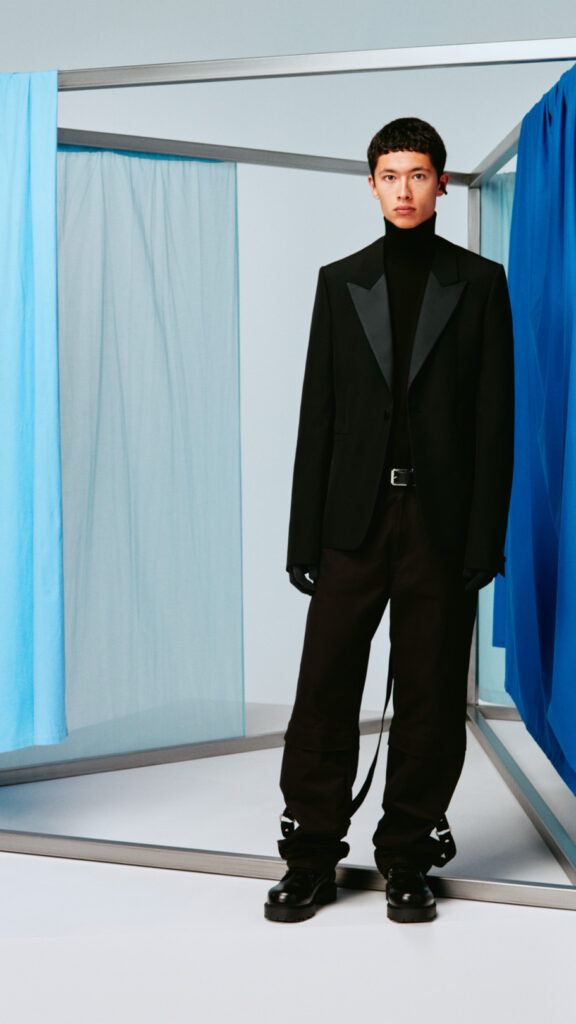 Image credit: Givenchy