Givenchy's creative director, Matthew M. Williams, showcased his unifying vision on the hybridization of separate styles into a singular outfit, dipping into the realm of punk as well for the brand's Men's Fall/Winter 2023 collection.
Guests shuffled into the blank surrounds of Givenchy's Paris showroom for the collection show, their lines of seating forming the runway's outline. R&B beats of British indie rock artist Bakar's Stay With Me Darling album echoed throughout the venue, metronomic tickings weaving over Bakar's somber singing, both accompanied by a violin mingling with the rumbles of a guitar as "On Production" played.
Heads turned as the first figure emerged, acting as magnets to the intrigued crowd. Color graced the canvas of the white floor as the models paved their way around the makeshift runway.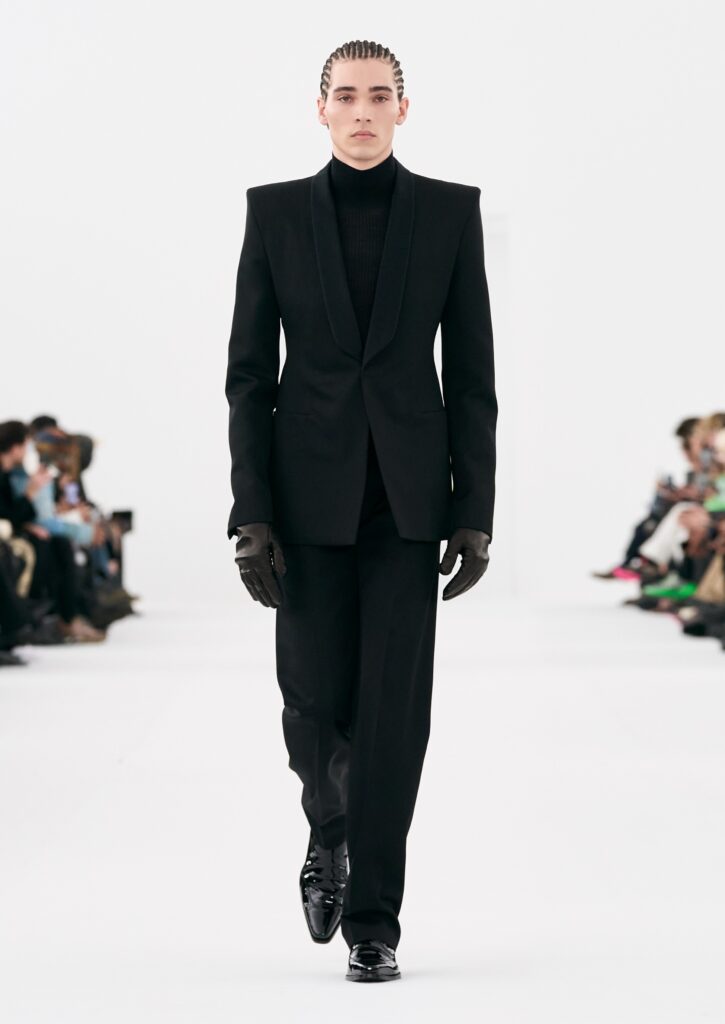 A quartet of black suits headed the collection, each devised in a haute couture atelier, a Paris fashion workshop composed of the fashion industry's elite artisans. Unhemmed seams offered up a lengthened stylization of features, elongating body shape.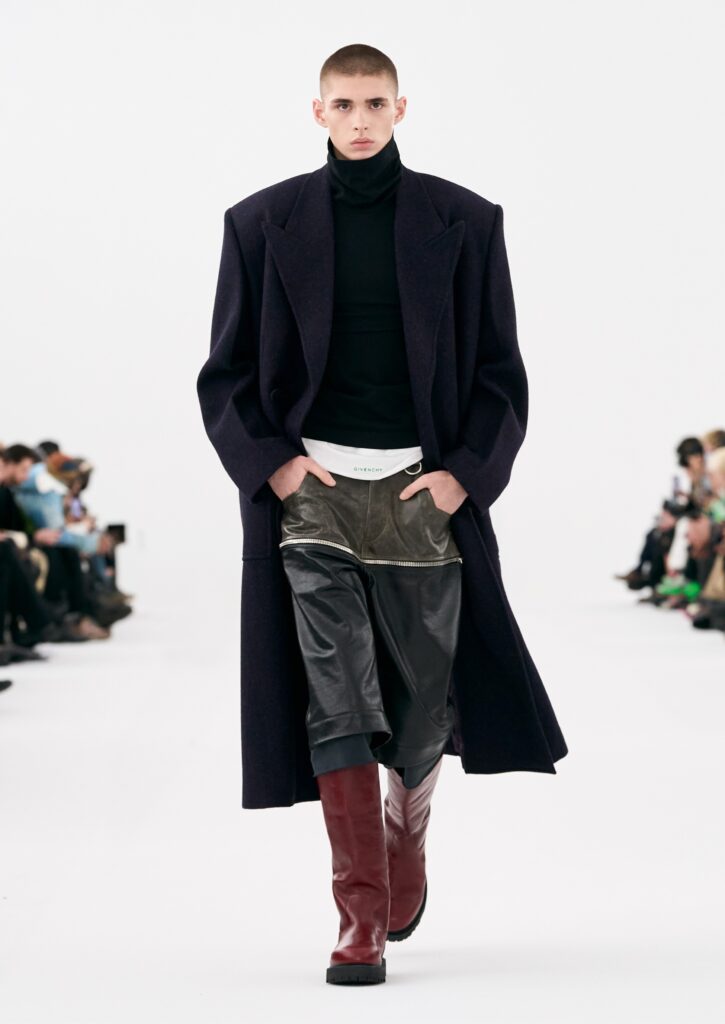 Behind the precession of suits came a merger of work and street wear, effortlessly entwining the two worlds into one. Formal coats were paired with hoodies and boots, layering identities atop one other.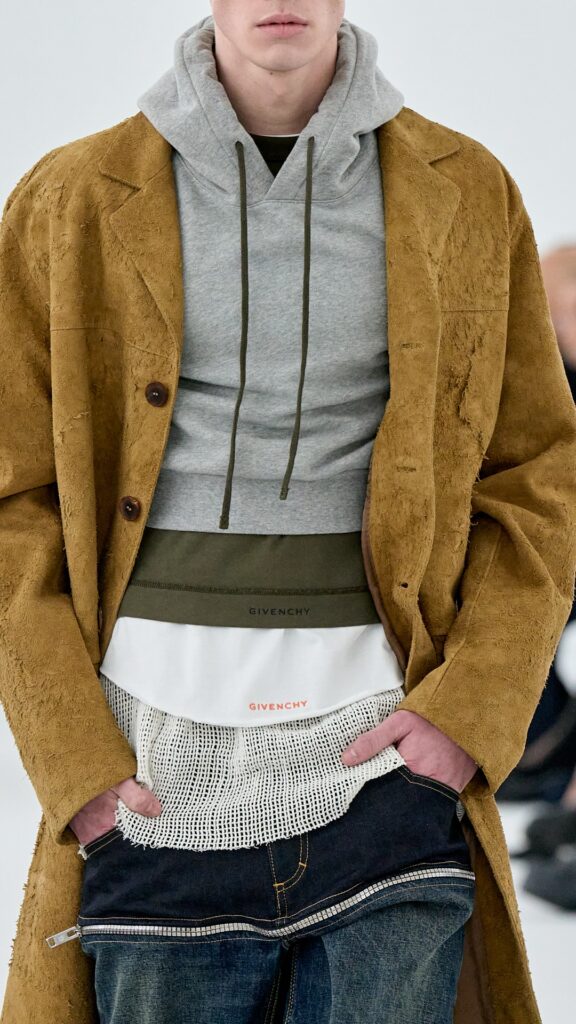 Influences of punk soon become apparent, pink-flame prints adorned sleeves, slung shoulder bags, tears in ragged multicolored pants, cargo trousers transformed into skirts, sweatshirts clung to the waist, mixings of resource types and designs, the pieces conveying a wide range of personal expression.
Buried tops spilled from under cropped sweatshirts, revealing undershirts, and baggy sportswear. The technique defies the societal convention of tucking in clothing, furthering the punk nature of the garbs.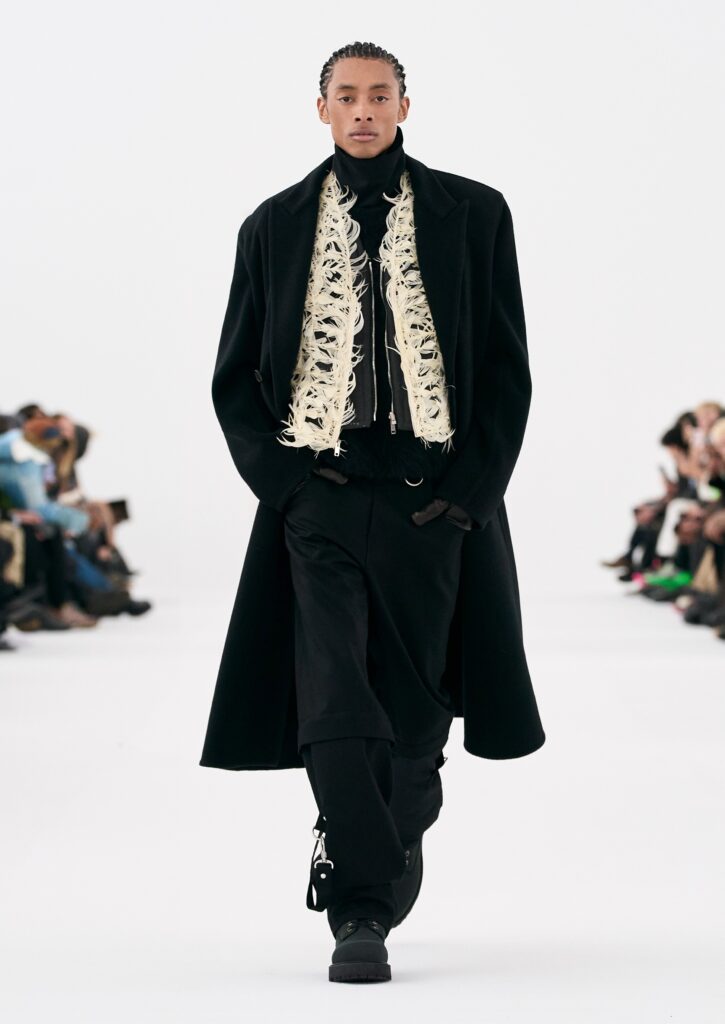 Tattered patterns of a Japanese boro stitching approach embellished the denim, plumed hoodies were hand-crafted, and bright paints that traversed to the front of jackets from the back displayed Williams's experimental materials. Other motifs evoked animalistic imagery, snakeskin, cheetah print, and wolf furs, coupling presentations of Kingdom Animalia members. 
Eye-catching tones of a yellow-splotched jacket, amber of wrinkled inspired-rain jacket and pants combinations, and neon-fur of a coat emerged alongside Bakar's title track of his then-unreleased Good News.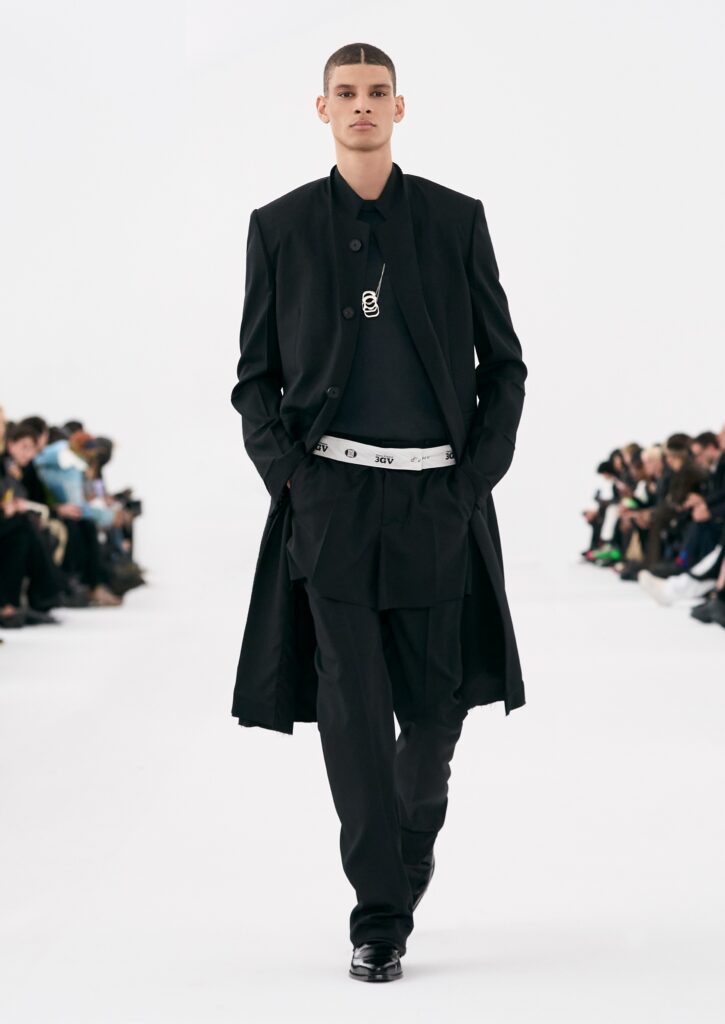 Having arrived full circle, the last four attires were stylistically reminiscent of the high-fashion dark suits the show began with.
As the music dwindled, the models paraded the showroom a final time before Williams stepped out into it, throwing up a friendly double peace sign to the crowd in gratitude.
Simultaneously blending cultures while making individual ones stand out on their own, Givenchy's Men's Fall/Winter 2023 collection proved it's possible to have the best of both worlds.
Here are our favorite looks: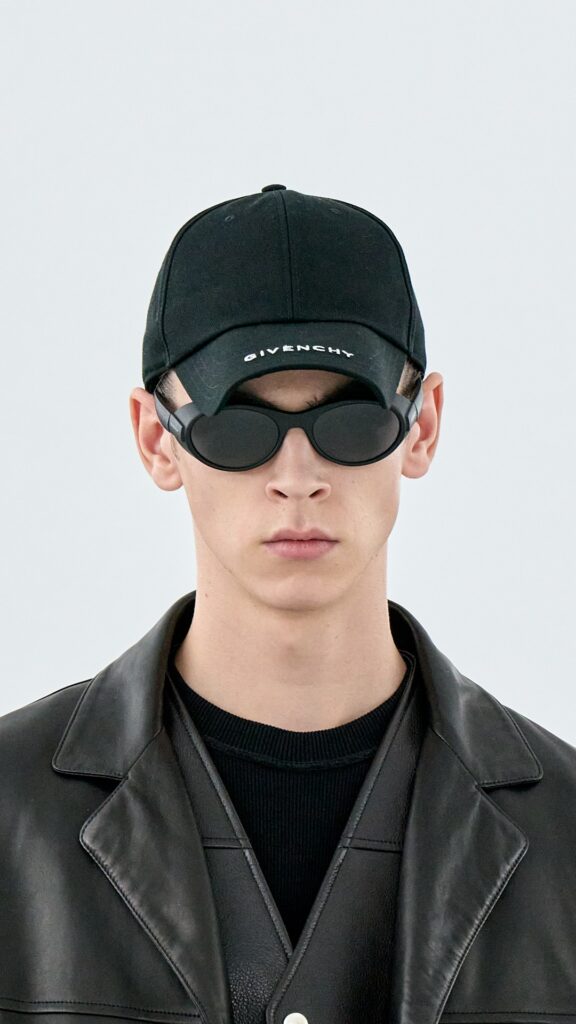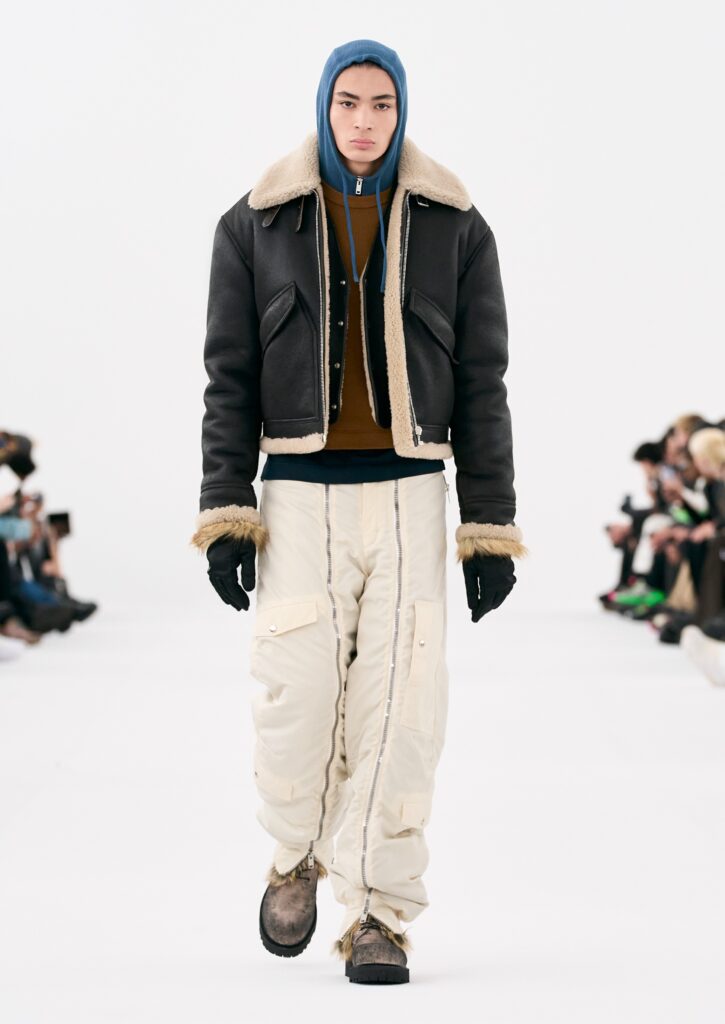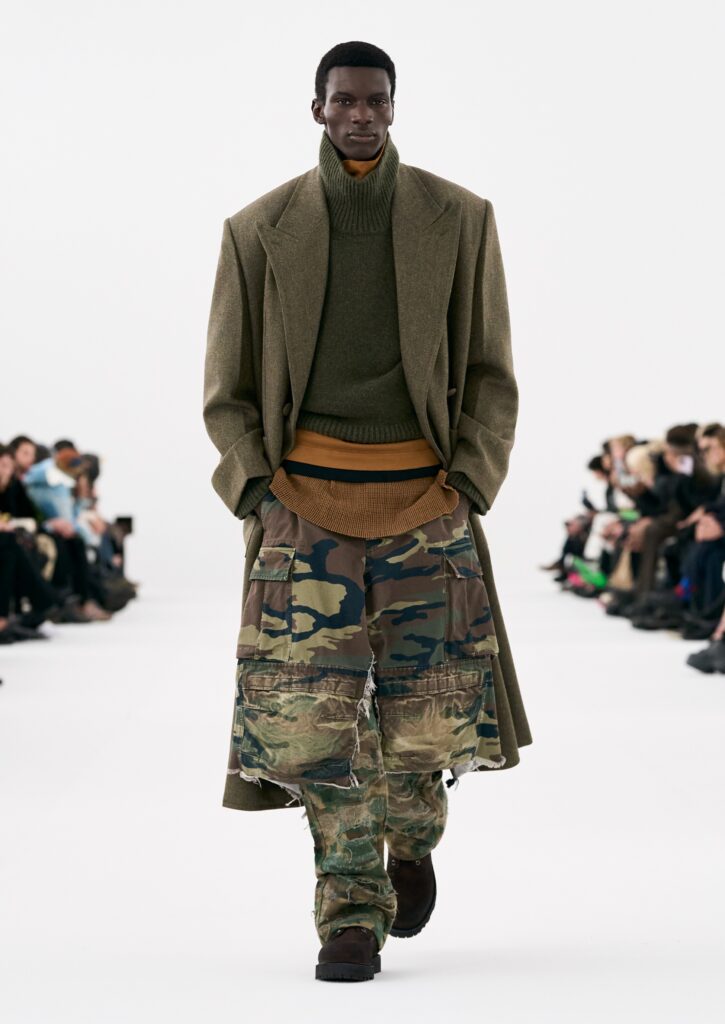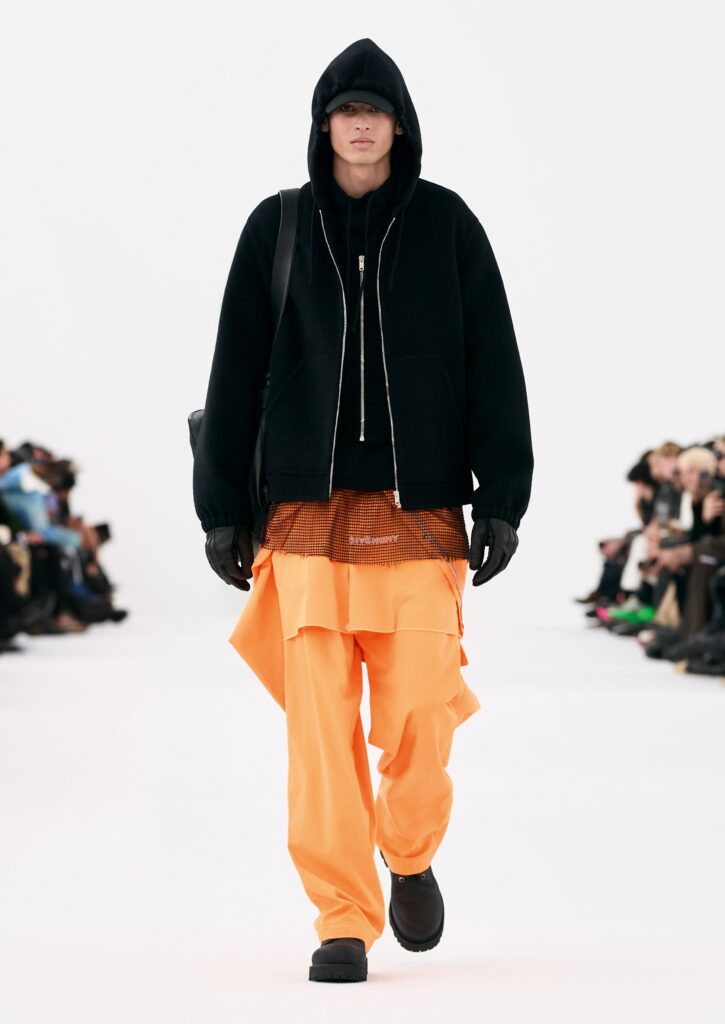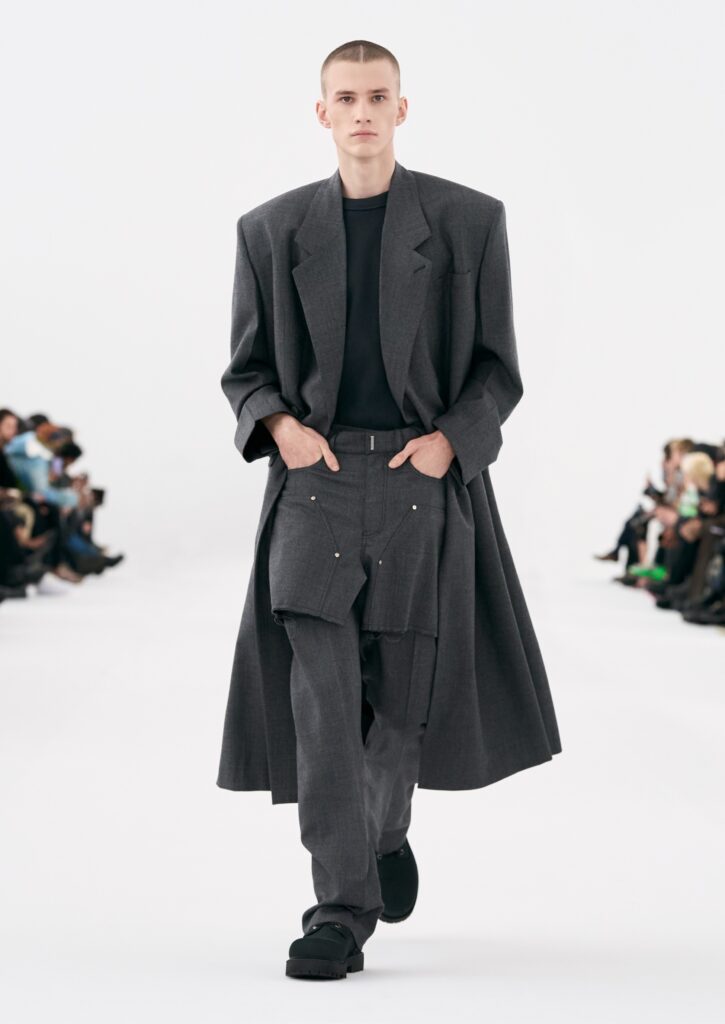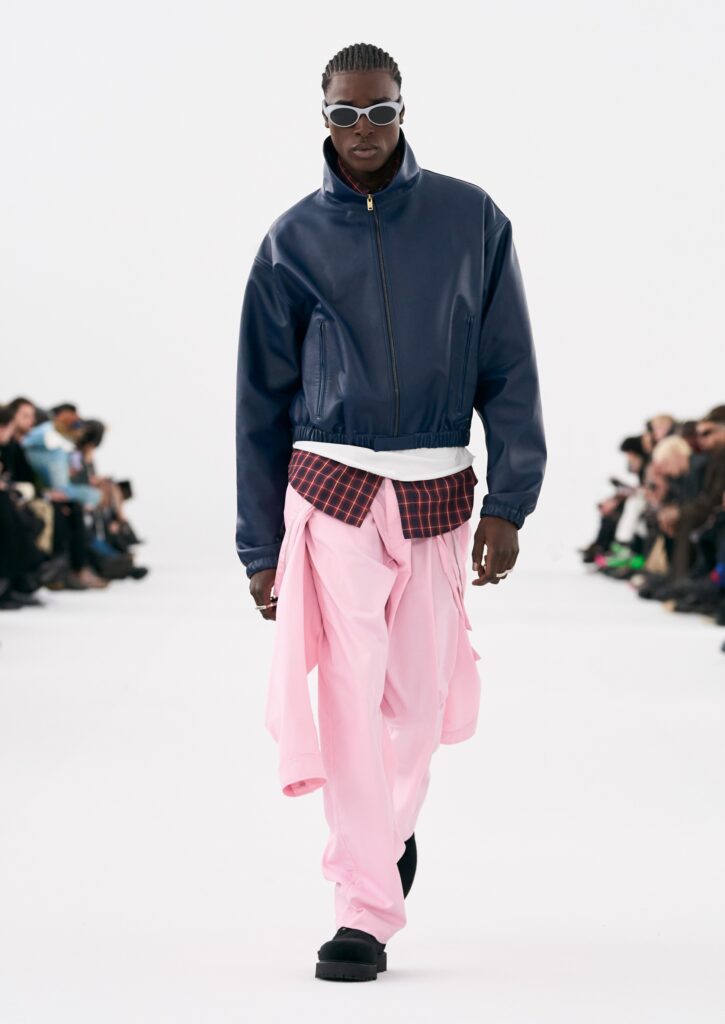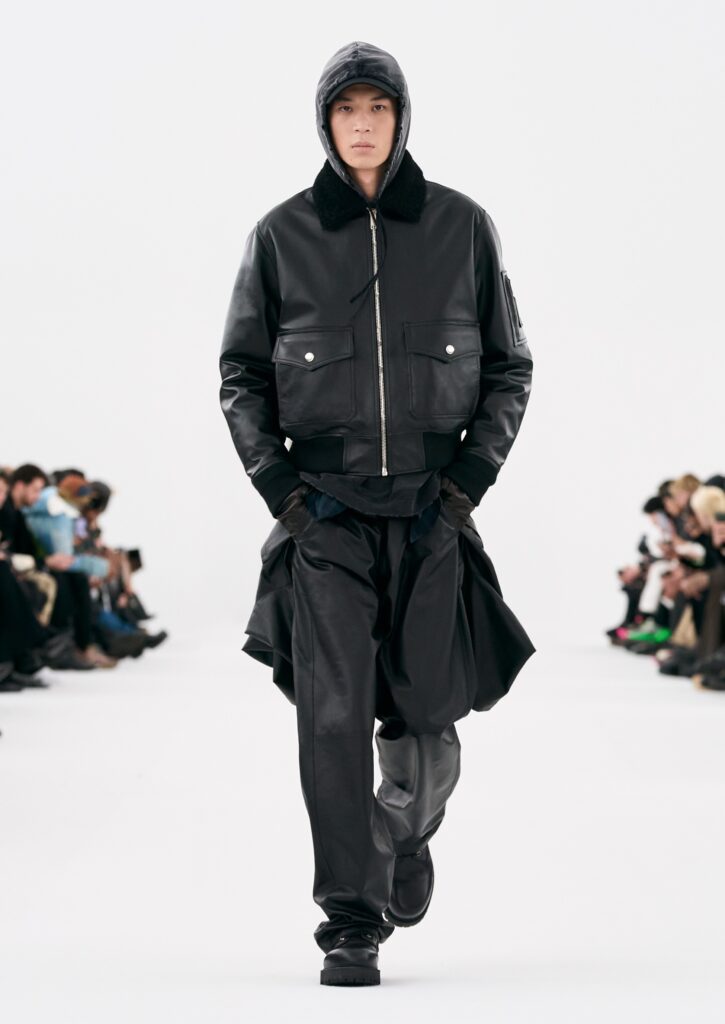 Image credit: Givenchy