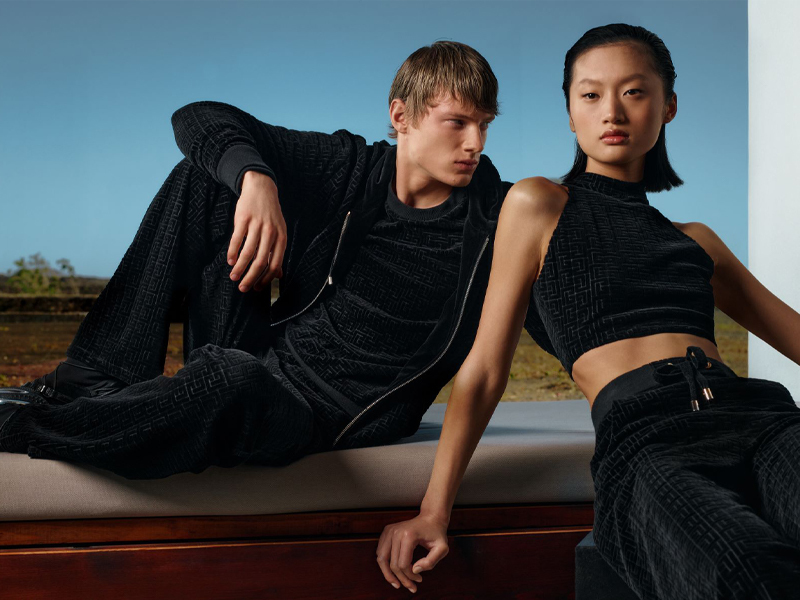 Give in to your escapist urges with Balmain's latest capsule collection
Without a doubt, for the past year and a half or so, the topic of escapism has been dominating the currents of global consciousness, shaping every form of art, culture, and design. Tired of the limitations imposed by the pandemic many creatives took it upon themselves to dream up different, oftentimes unattainable scenarios to either motivate or flare up the consumers' state of imagination. Olivier Rousteing, the creative director of Balmain, one of the most celebrated Parisian houses, is no different, using his escapist urges to fuel his imagination behind the brand's latest offering.
The capsule collection was designed with comfort and ease in mind, as sporty separates emblazoned all over, with Balmain's signature logo are taking center stage in a focused color palette consisting of white black, and pink. Across the collection's visual presentation models can be seen lounging around, in front of a scenic landscape vista whose beauty truly works up the desires of any onlooker. If the ever-changing Covid situation restricts you from taking a much-needed journey, Balmain will at least help you dress you for it, and thus, hopefully, manifest it into reality.
Image credit: Balmain