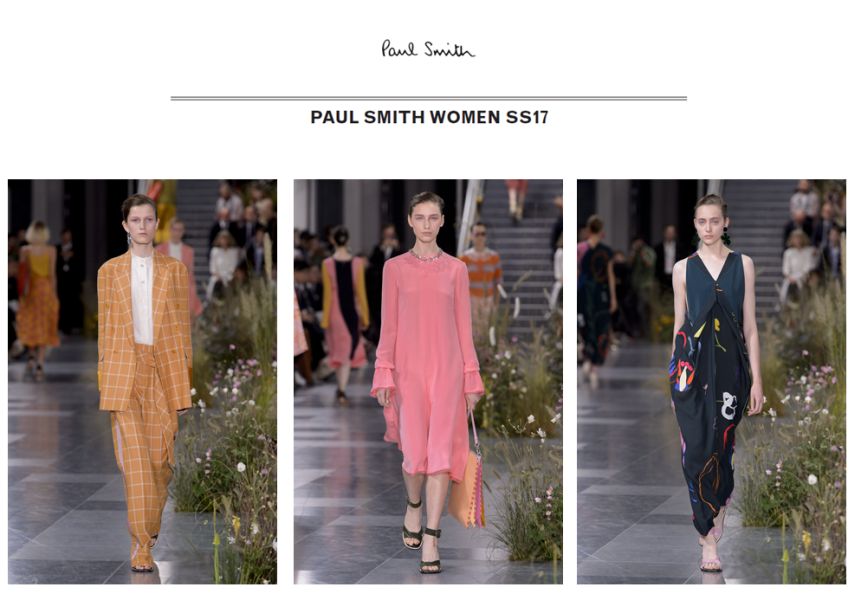 FLOWERS! PAUL SMITH Women's Spring/Summer 2017
Embedded in the flowers elemental to the roots of Paul Smith, Spring/Summer 2017 springs from the idea of friendship and the ritualistic use of floral garlands as a means of companionship. The photographic floral prints of the designer's legacy now appear hand-drawn or woven onto cloth instead, cementing a focus on craftsmanship and creation. Every fragment has come to life by hand, a sentiment expressed most vividly in a crayon-like tulip print on tailoring and dresses.
Following a visit to Hilma Af Klint's recent exhibition at the Serpentine Gallery, colours inspired by her work paint the collection in a muted vibrancy, a balance captured in the ethereal but never overtly feminine character of garments. As the location for the show contrasts the industrial with the natural, in the collection the wild is fused with the modernist in a convergence of elegant ease, consistently reflected in the practicality and functionality of utilitarian elements and louche tailoring. The silhouette is unconstructed and often fluid and soft, allowing the shape of the body to define the fall of lines. Grecian dresses in intricate origami folds sit effortlessly next to soft and rakish tailoring, deconstructed and adorned with ties hinting at the idea of the masculine.
This is echoed in the casualness of sandals and espadrilles prettified with Paul Smith's new Artist Stripe. Inspired by the colours of expressionist art, the Artist Stripe reappears in bags including new interpretations of the Concertina. A nod to the Paul Smith archives, the stripe reinforces the menswear feel of the collection, which above all revolves around a sense of freedom and individuality. The feeling is real, the mood casual, and the outlook optimistic.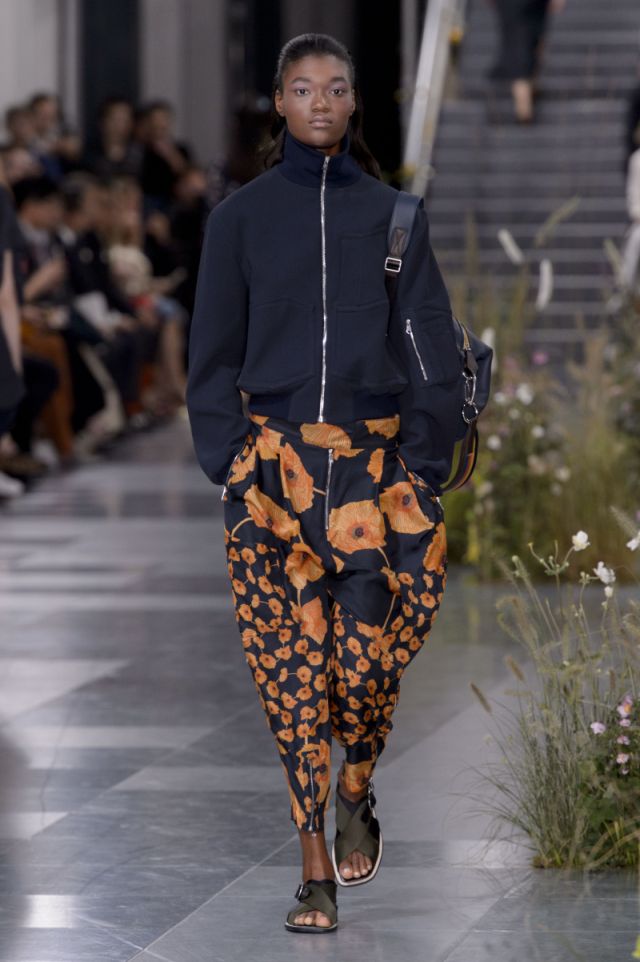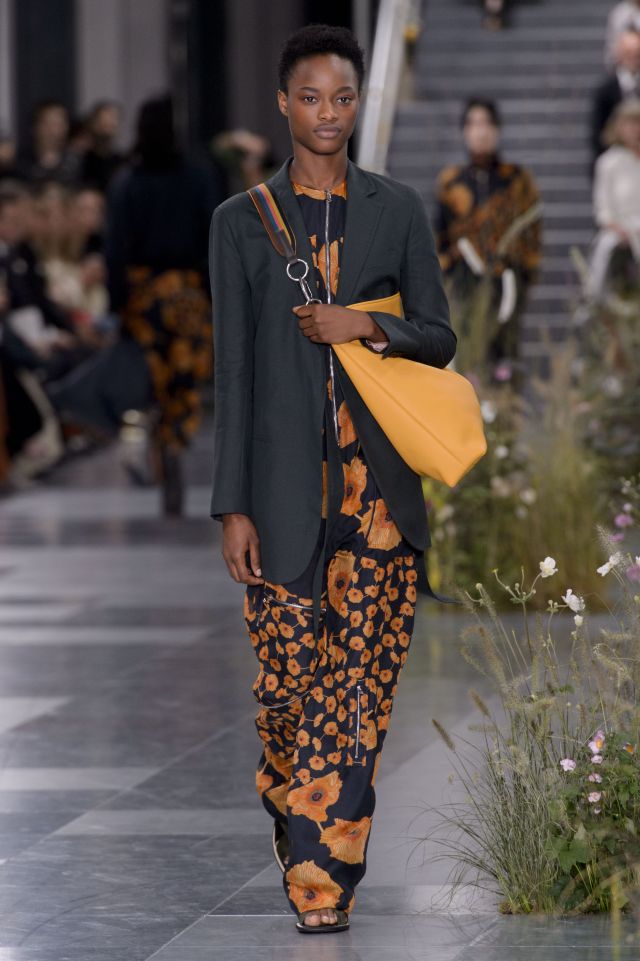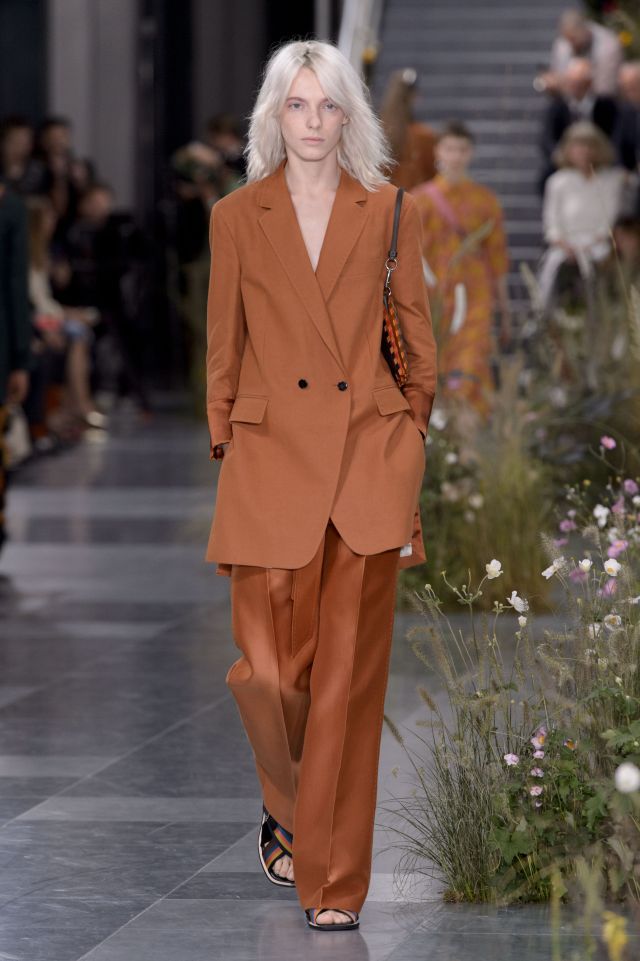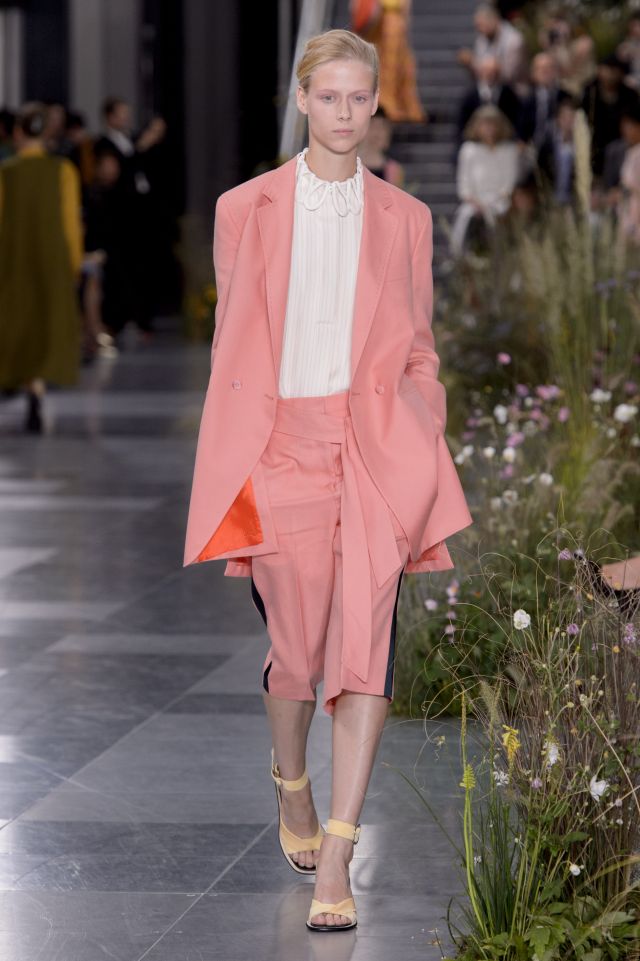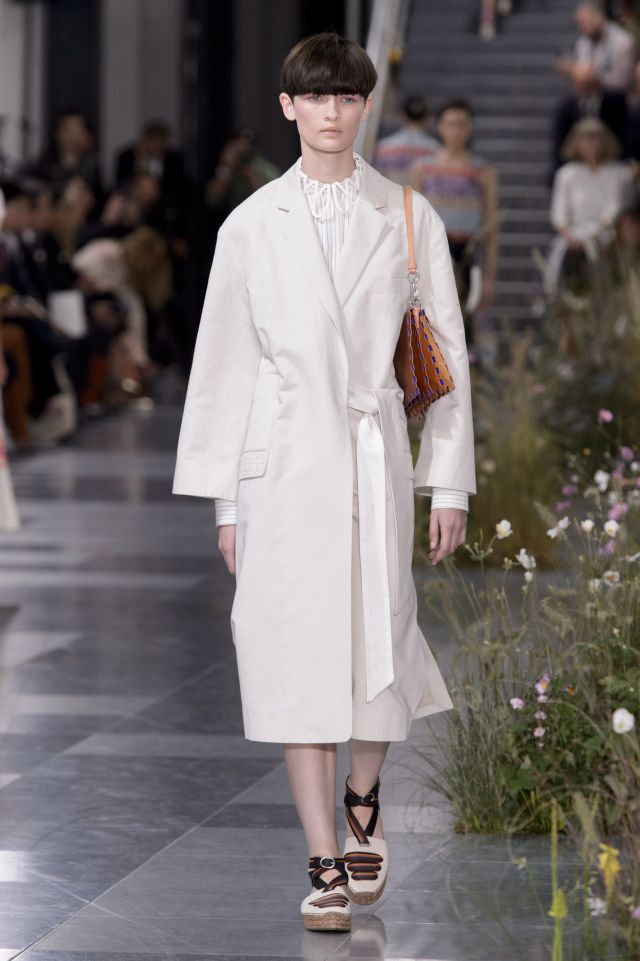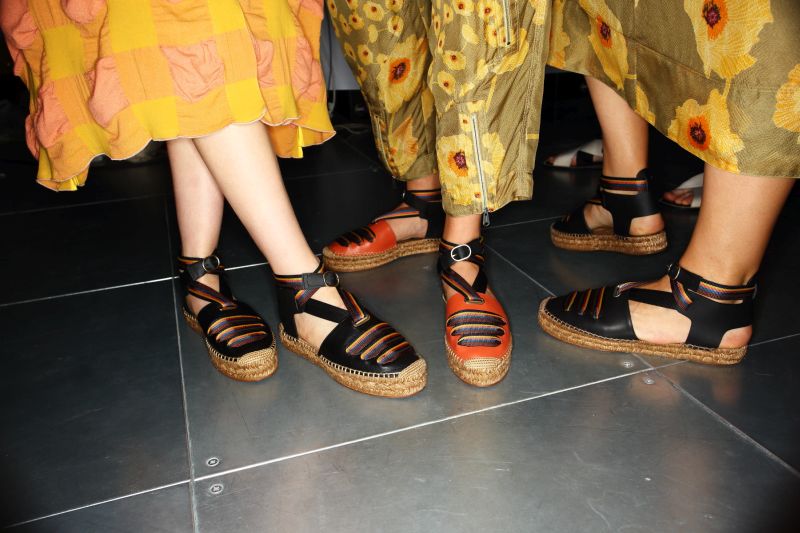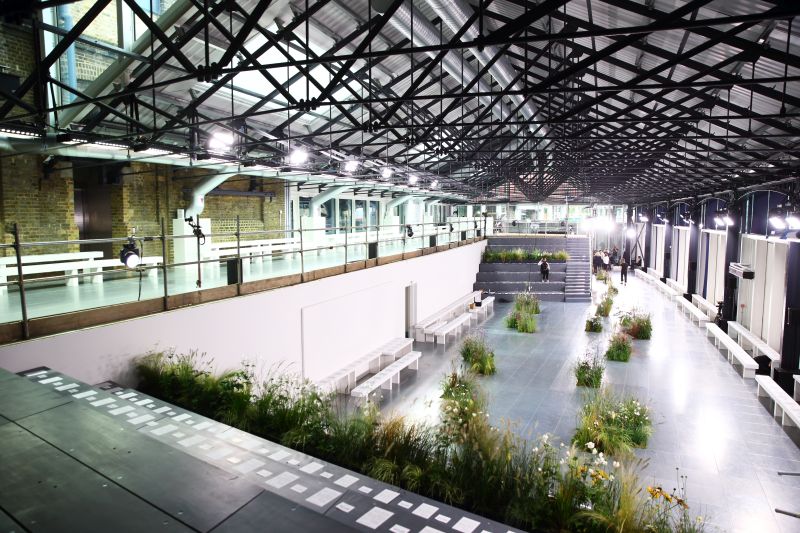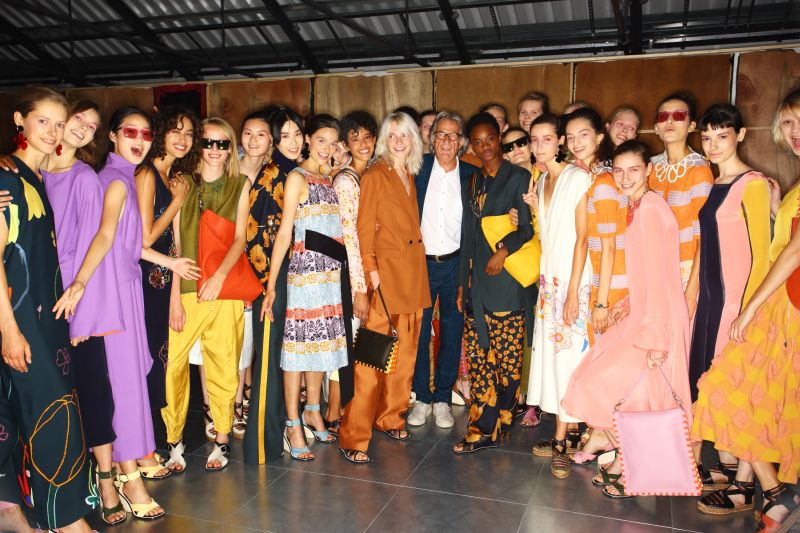 Credit: PR