The collection is named Achilles after the best, fastest and bravest warrior in the Trojan War in Greek mythology. Achilles was dipped in the river Styx by his mother to make him immortal. Not realizing that the waters did not touch his heel by which she held him, this part of his body remained mortal and later Achilles got shot at his only weak spot and died in the Iliad.
The key reference of the collection are reinterpreted Uniforms. Uniforms represent affiliation and authority and form a sense of unity. It is an urbanized look inspired by formal and combat military uniforms. Straight cuts mixed with looser vintage silhouettes, premium technical materials and useful details to create an innovative uniformed style are key. We see a new perception of functionality and style in perfect balance.
The colour palette consists of primary navy and white, as the characteristic colors of formal uniforms. But they are distinctly combined with a bright orange to present a minimal aesthetic and a sharp and futuristic look. An evident camouflage pattern and different hues of blue, olive, beige and black are the alternatives for a deeper color variety.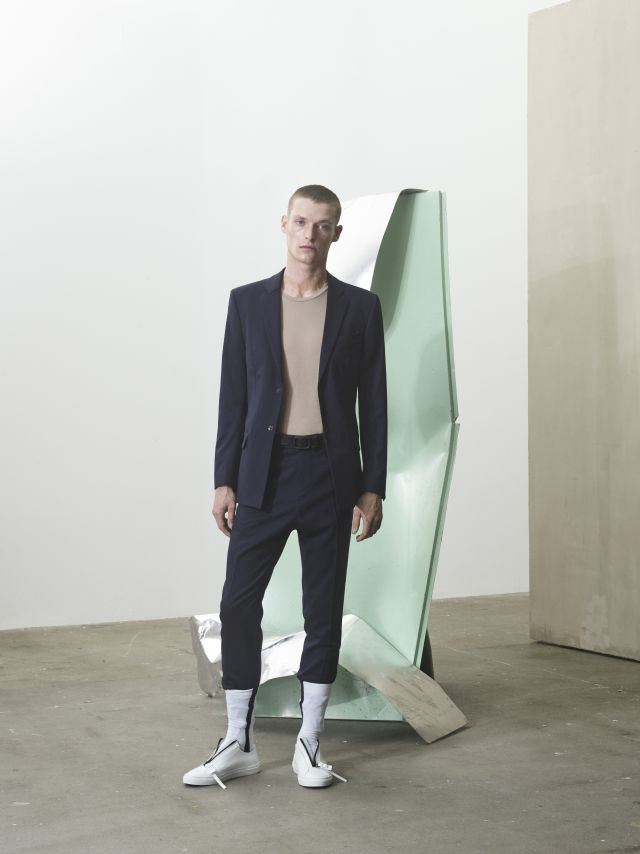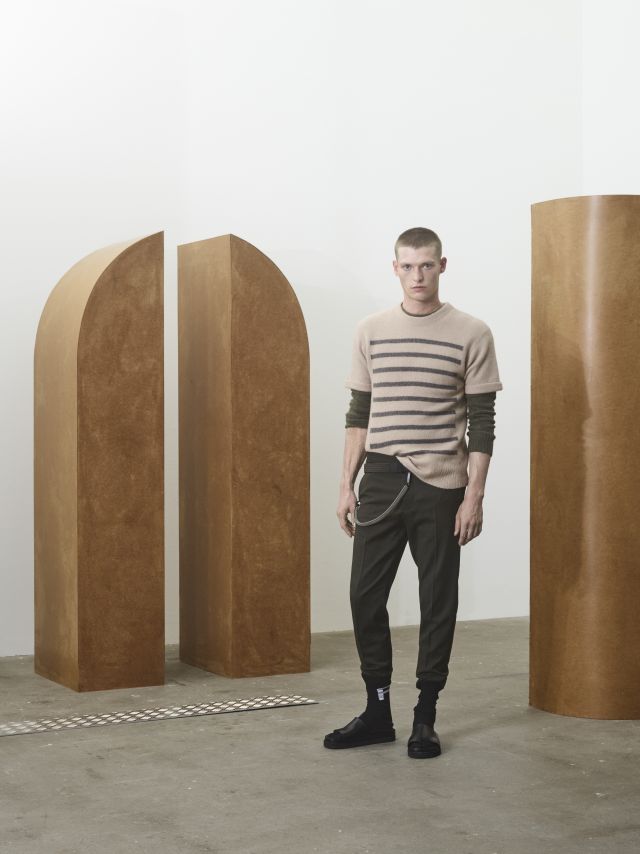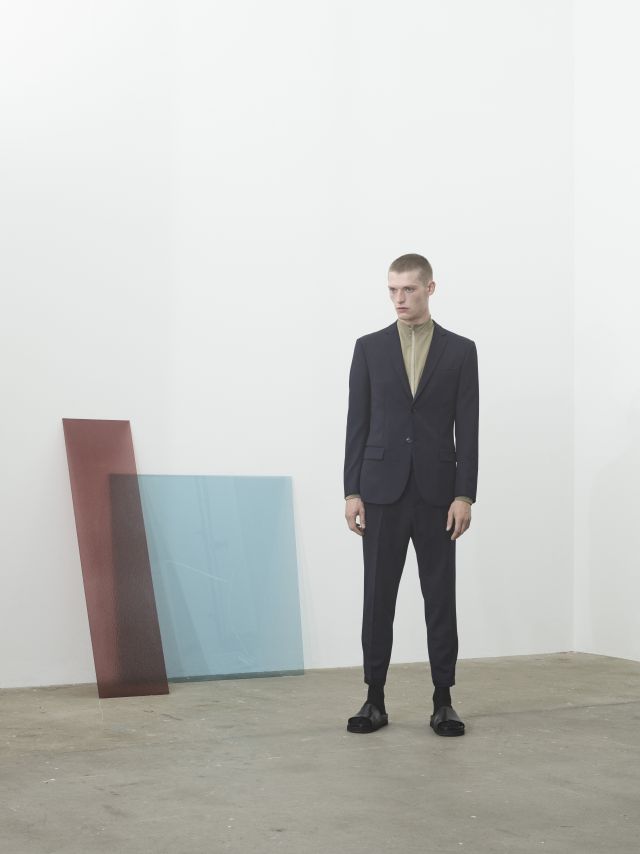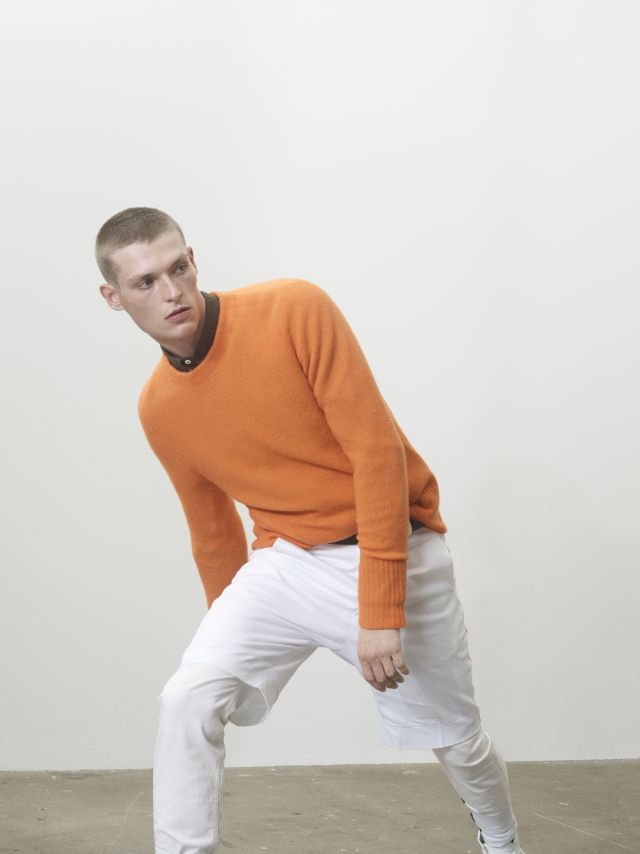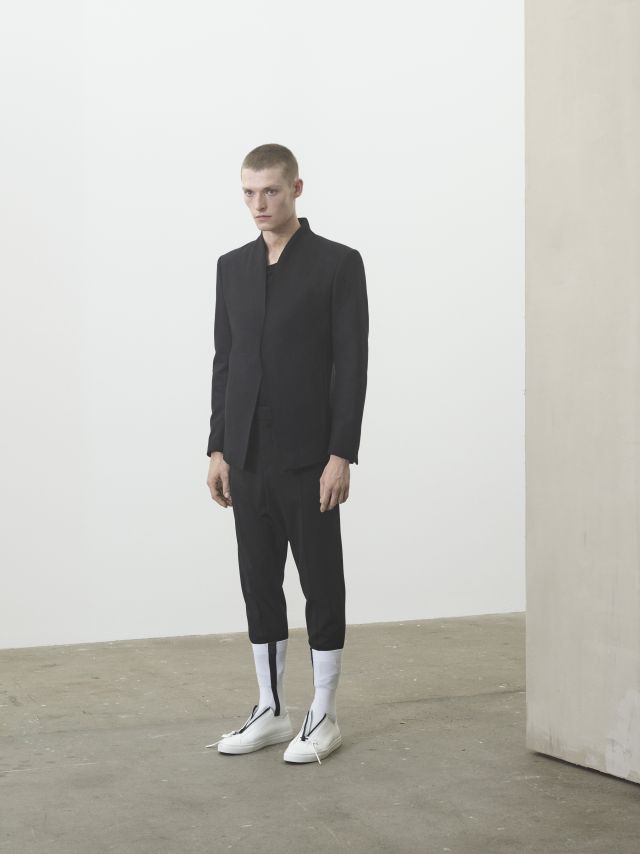 Credit: PR