Ferragamo's campaign for their Fall/Winter 2023 collection intersected past and present, featuring an array of revered Renaissance artworks that have impacted contemporary artistry.
Founded in 1927 by Salvatore Ferragamo, the Italian shoe designer led his brand into luxury fashion through the quality craftsmanship of shoes, leather goods, and other apparel. Though continuing to deliver in these fields, the company has started to shift toward a new innovative ethos, most evident by their 2022 rebranding.
Mirroring the current state of Ferragamo, Italy's Renaissance period from the 15th-16th centuries was a time of artistic expansion and experimentation. Triumphantly defined by the rebirth of naturalism and religious themes from ancient Greek and Roman culture, the period's influence is still widely felt to this day.
Partnering with prominent Tuscan art museum Galleria degli Uffizi, Campaign Creative Director Ferdinando Verderi set his sights on reintroducing the spirit of the Renaissance. Juxtaposing the backdrop of classical art against avant-garde grandeur, the campaign compares and contrasts the ideas of each era.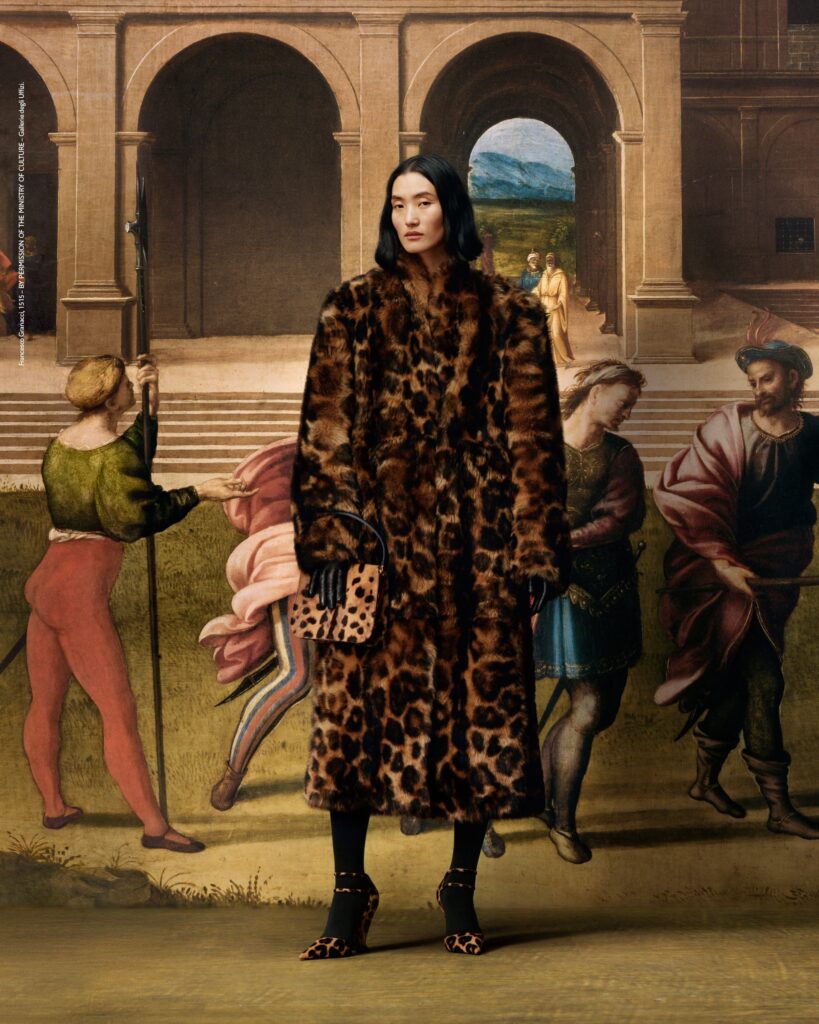 The locale of Francesco Granacci's Joseph Going to Prison (1515) hosted Ferragamo's finest looks standing amongst the Egyptian architecture as the heroic Hebrew figure, Joseph, is falsely hauled off to prison. Clothed in an oversized leopard-print coat, complete with matching handbag and heels, and an ethereal-white sophisticated silk dress respectively, the duo's wardrobe demonstrated the company's commitment to a bold direction more closely intwined with its Florentine roots.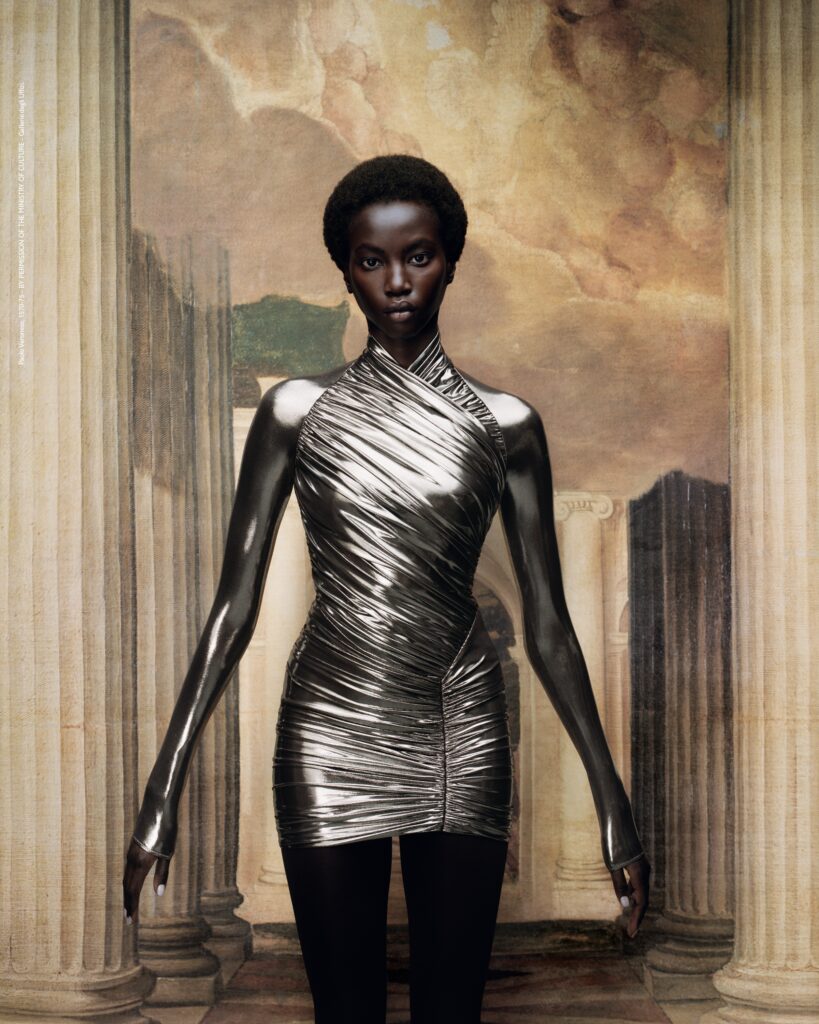 Posed between the pillars separating the angel Gabriel from the Virgin Mary, a sleeved short silver pencil dress and grey long coat clutching a handbag mingled amidst Paolo Veronese's Annunciation (1570-1575). Depicting the announcement that Mary would conceive the son of God, the art and attire each represented a turning point.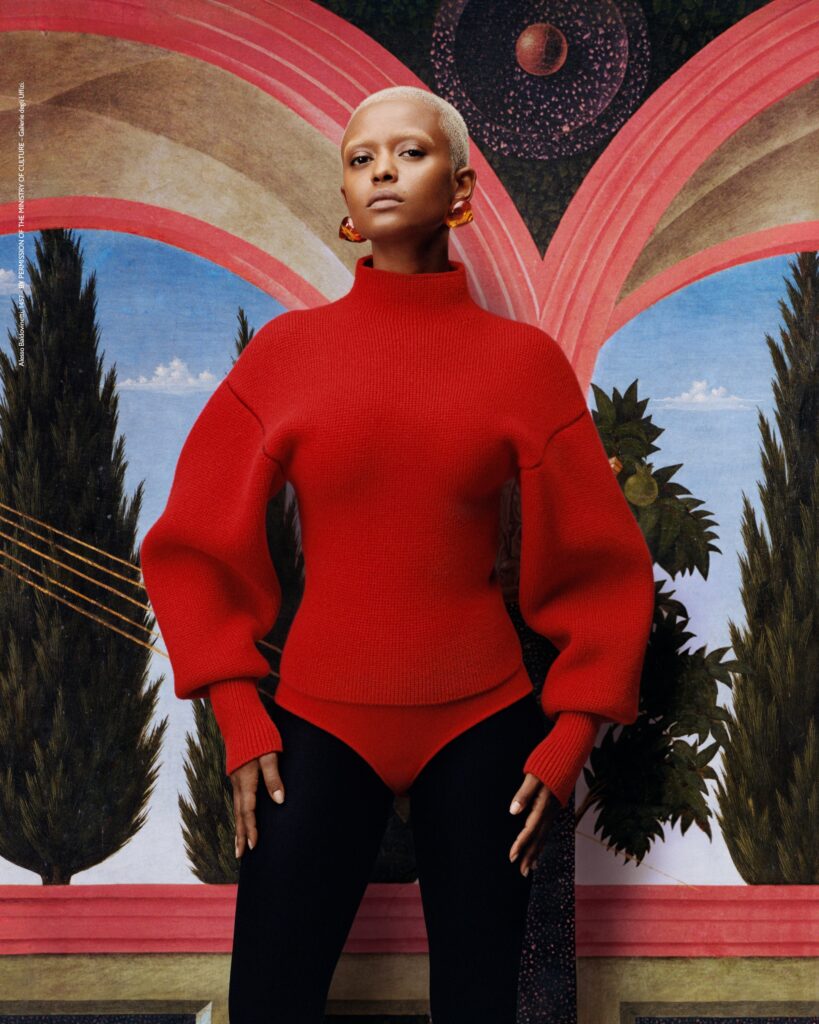 Atop the spot of Gabriel delivering his news, a red turtleneck bodysuit sweater blended into the arches of Mary's courtyard roof in Alesso Baldovinetti's rendition of Annunciation (1457). Mirroring Baldovinetti's version of Mary, the wear gave off a mien of confidence.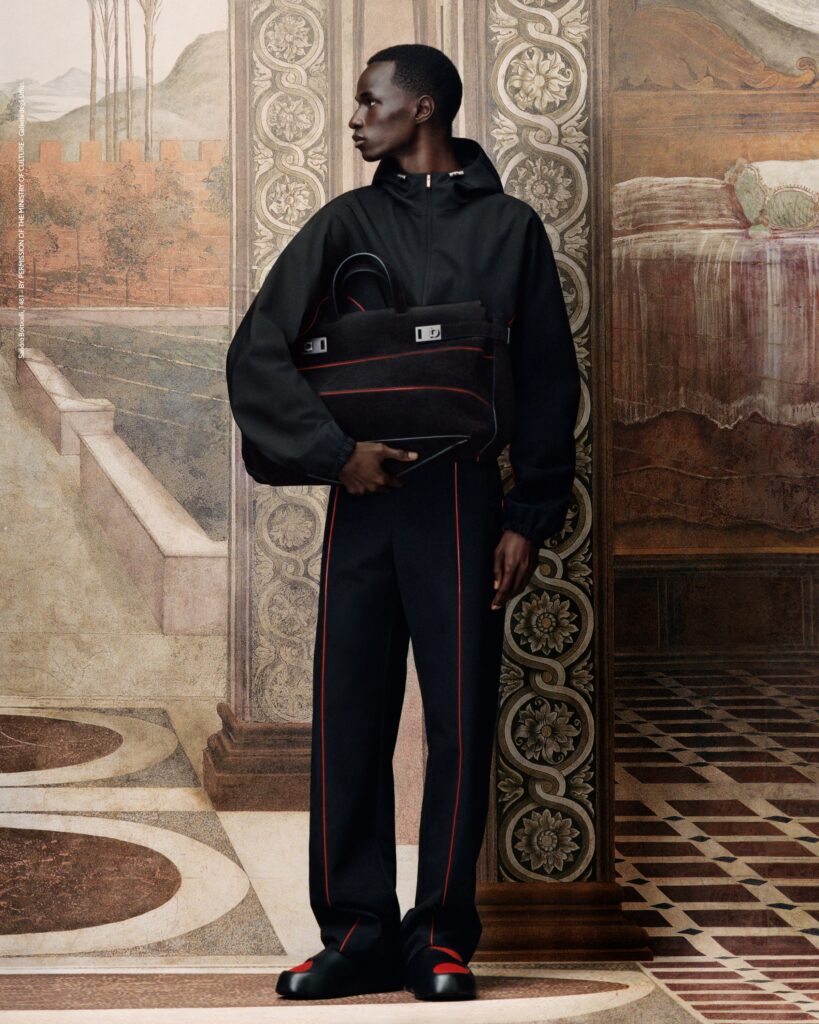 Observed near the floor of Mary's bedroom, the accompanying fashion for Sandro Botticelli's The Annunciation of San Martino alla Scala (1481) showcased both Ferragamo's casualness and their formality. Stoic in a dark zip-up windbreaker and elongated plaid suit jacket, while carrying a bag apiece, the model's presences invited an air of dichotomy to Botticelli's Annunciation interpretation.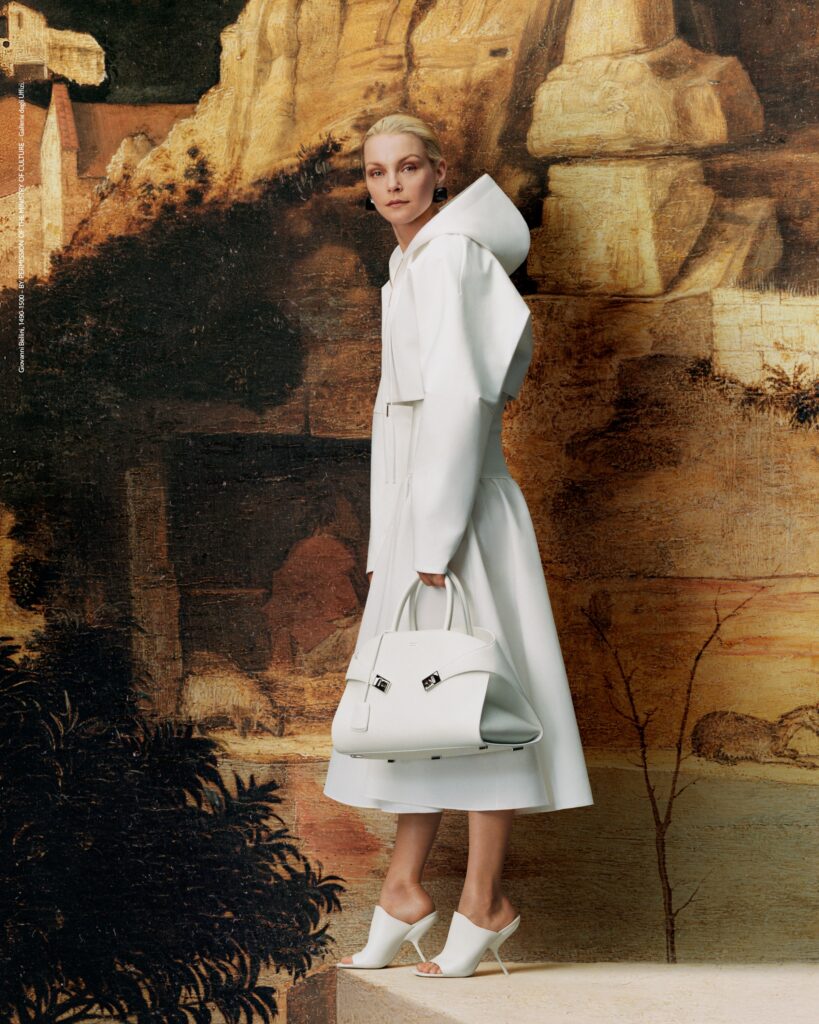 The blank canvas of a white coat-dress hybrid collided with the lake shore landscape just above a collection of gathered saints in Giovanni Bellini's Holy Allegory (1490-1500). Bellini's enigmatic artwork paired perfectly with the possibilities of the outfit.
Unicorns from Diptych of Federico da Montefeltro and Battista Sforza (1467-1472) passed by a yale-blue suit, the Duchess of Urbino Sforza being towed along in a carriage. Beneath the scene, a translated inscription reads "She who retained modesty in good fortune Now flies through all the mouths of men Adorned with the praise of her great husband's deeds."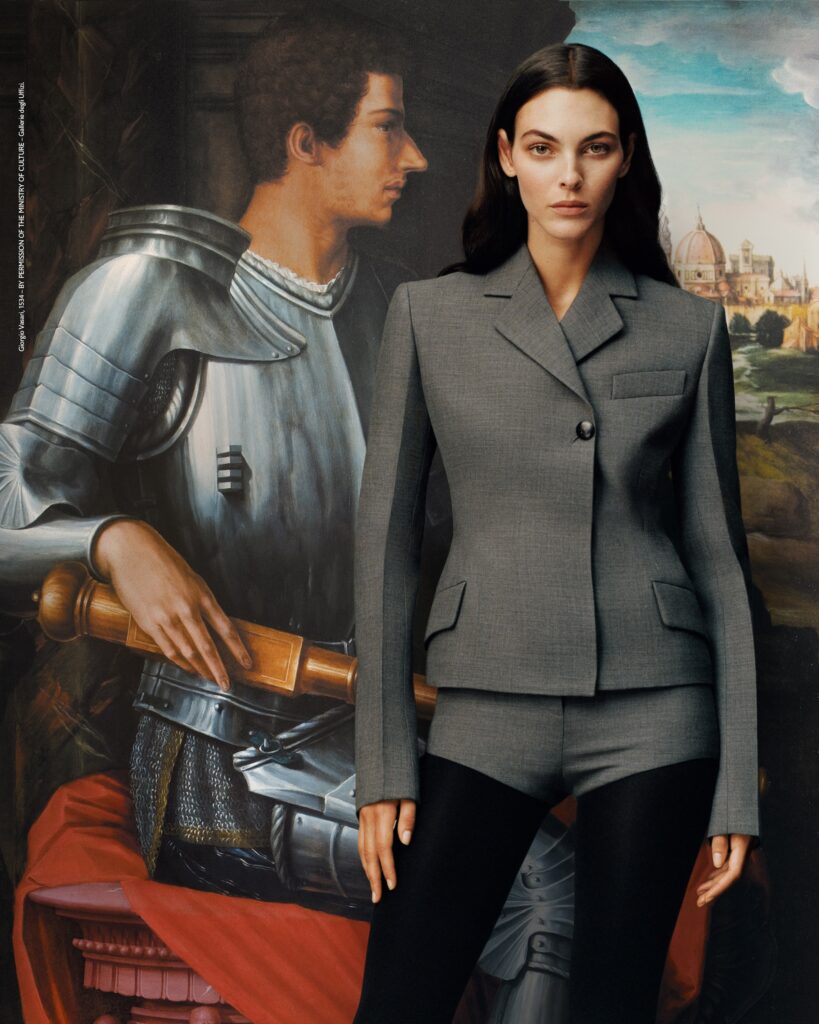 Behind a steel-colored pantsuit sat Giorgio Vasari's Portrait of Alessandro de Medici (1534), the titular ruler of Florence peering out at his city in flames. Last of the senior line in the powerful Medici family, Alessandro during his short reign was remembered for his sense of justice and indulgence in personal pleasure.
Unleashing creativity and care, Ferragamo's mentality reflects that of the Renaissance, which if anything to go by will be historic.
Image credit: Ferragamo