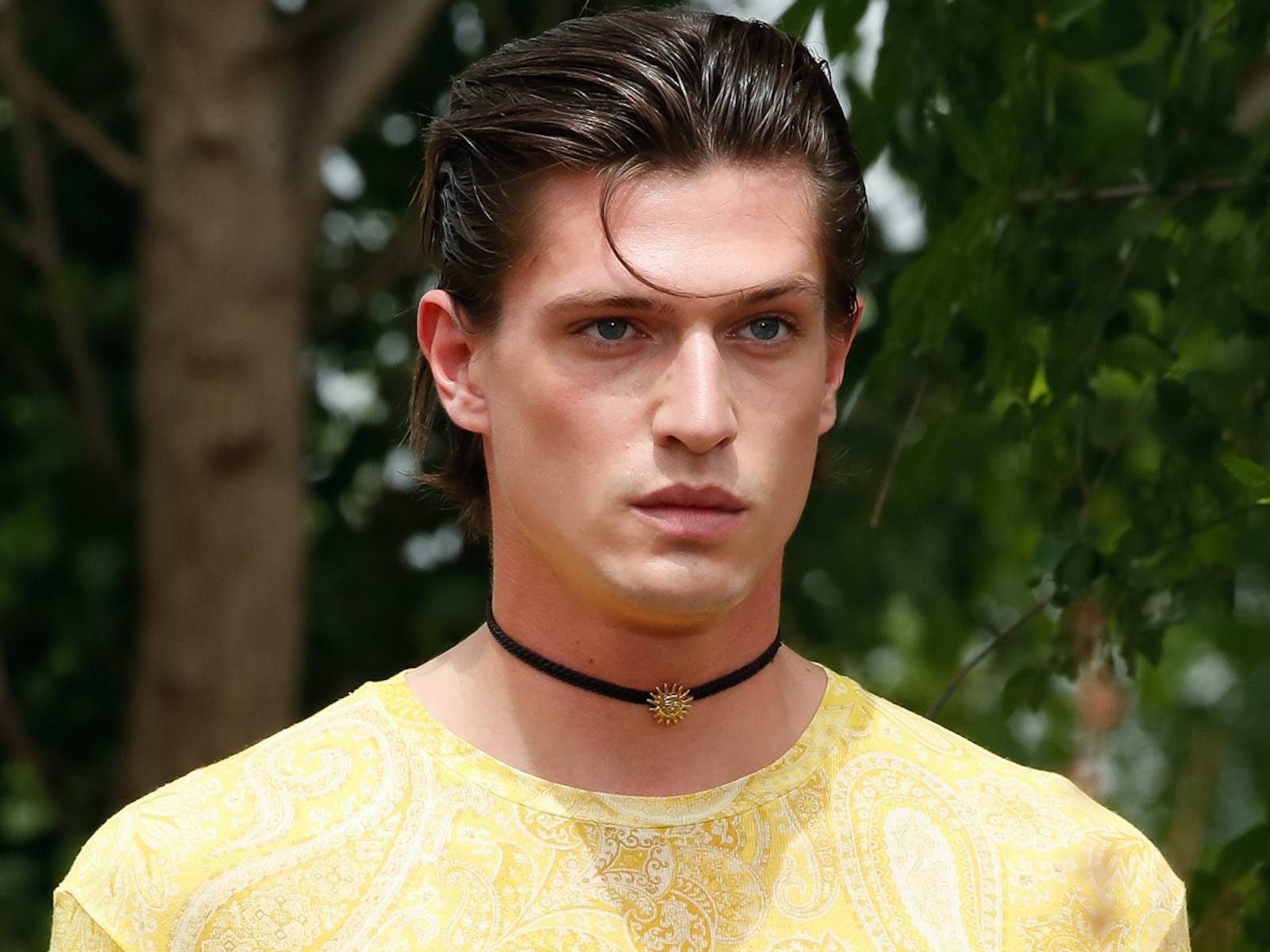 Etro – Travelling in a Joyful State of Grace
For Spring Summer 2022, Etro men's creative director Kean Etro explores one of the most important signature themes of the brand, its nomadic spirit.
In the footsteps of British novelists Bruce Chatwin and of Dame Agatha Christie, Etro's nomadic journey tinges with reminiscences of archeological explorations in sun-drenched lands, where reality and dream merge. Set in the surreal, suspended atmosphere of the Scalo Farini area in Milan, where nature unexpectedly makes its way through the concrete, Etro's soul travelers take the runway wearing languid, slightly sensual styles, designed to feel good.
More sporty pieces layered on kaftans are crafted from silk-cadi and the classic tennis knitted vests this time feature silk-georgette inserts for a new free-spirited and meaningful effortless approach. The rattan mats rolled into studded bags or totes, and leather-clad canteens slung across shoulders suggested the road ahead was a long one. This nomadic spirit of the collection is therefore highlighted by maxi soft saddlebags and backpacks in washed leather contrasted to colourful pouches inspired by the sunrise on Italien citrus groves.

The brand's signature upholstery-inspired patterns are rarefied, adding graphic appeal to fluid pajama-like sets. Transparencies give a sense of dynamism to the silhouettes and add a dreamy vibe with fil-coupé shirts enriched with golden threads. Metallic pants in coated canvas feel like landed from an interstellar world.
This potpourri of colours and shapes lets us already dreaming of our next stray through the Mediterranean scenery in a literal Joyful State of Grace.
Here are our highlights: