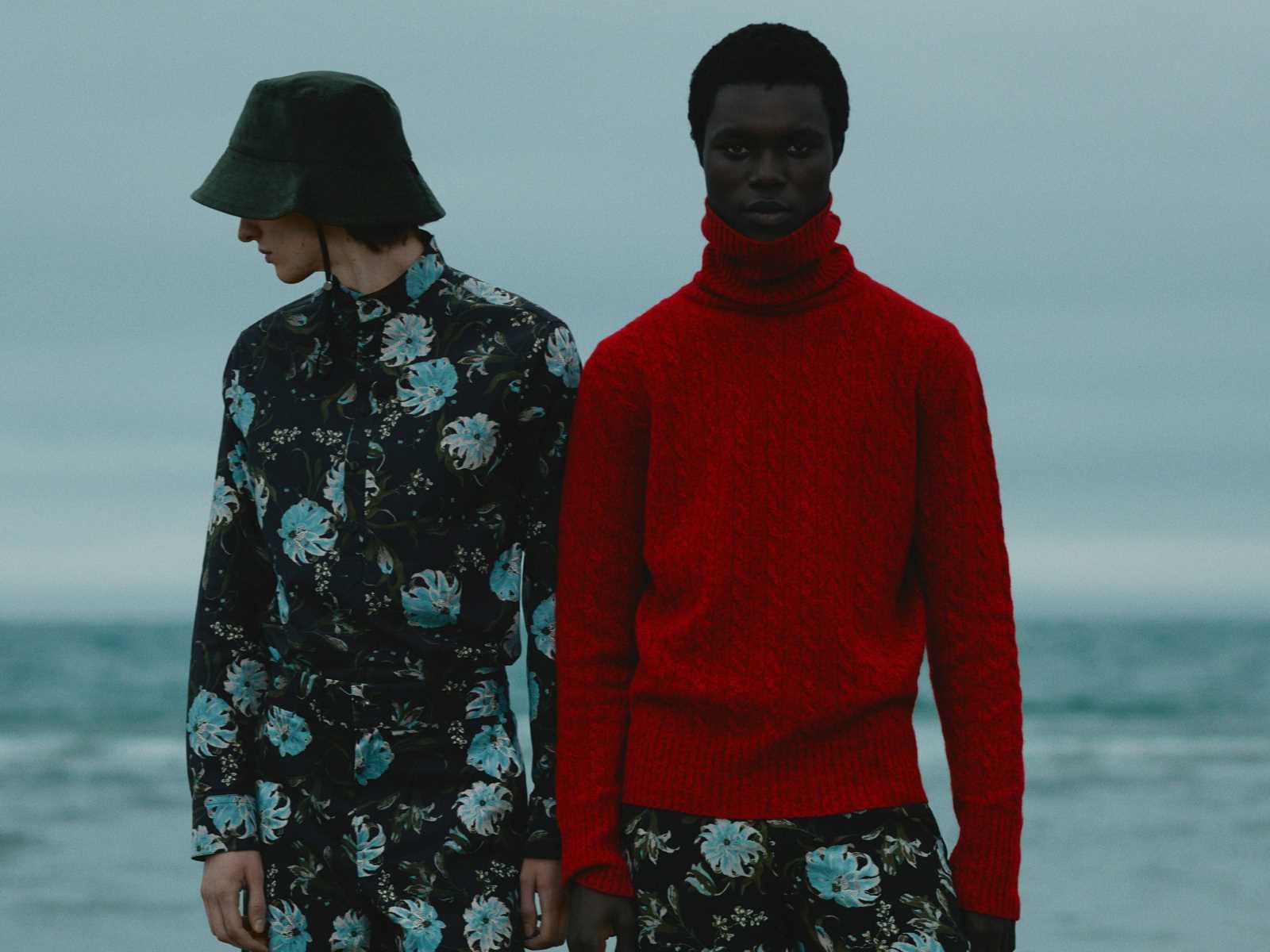 Erdem – The Elusive Spot Between Fancy and Functional
In this season's design, Erdem Moralioglu appreciates the idea of the male twinset. In the video interview from London, Moralioglu explained the romantic narratives that frame his work: "I think it was important to think of him as her brother … He's the brother or the friend that wears her clothes in his own way." In a way, the theme expresses the continuation of his tradition of speaking about his wearers as characters.
The first Erdem men's look to see the light of day was a beige coat, alongside the ocean view, an atmosphere of calmness and mystery, which blends nicely with the rest of the series. On the aspect of materials, the fabric design was adapted from his recent women's resort collection, which shows an interesting interaction between womenswear and menswear. With a certain sense of memory, Moralioglu imbued everything he makes with a certain soul, which makes this collection completed in a way that is more than just about the garment itself.
Here are some highlights:
Image Credit: Erdem