Legacy resembles a precious commodity at Cartier. A long-established reputation for exquisite jewellery and timepieces continues to inform and evolve its narrative today. Updates to iconic collections remain subject to meticulous consideration; this is no seasonal iteration, but rather a symbol of enduring love or celebration, designed to convey a moment and to be treasured for eternity.
Capturing this contemporary vision is an update to the Maison's classic Baignoire watch. Initially christened the 'Baignoire' in 1973, the transcendent curves of this model date back even further to 1912 when Cartier first began to experiment with designs that moulded to the contour of the wrist. Despite its varying forms, craftsmanship of the Baignoire never strays too far from its heralded signatures, which Cartier deems to be "a domed crystal, a dial with Roman numerals and a smooth gold ribbon."
In a chic yet spirited campaign, fronted by artist and musician Lou Doillon, Cartier seeks to reinforce the elegant and aesthetically 'la Parisienne' community that surrounds the brand. Recalling her own connection to the Baignoire, Doillon reveals that for her eighteenth birthday her mother, Jane Birkin, gifted her the very same watch.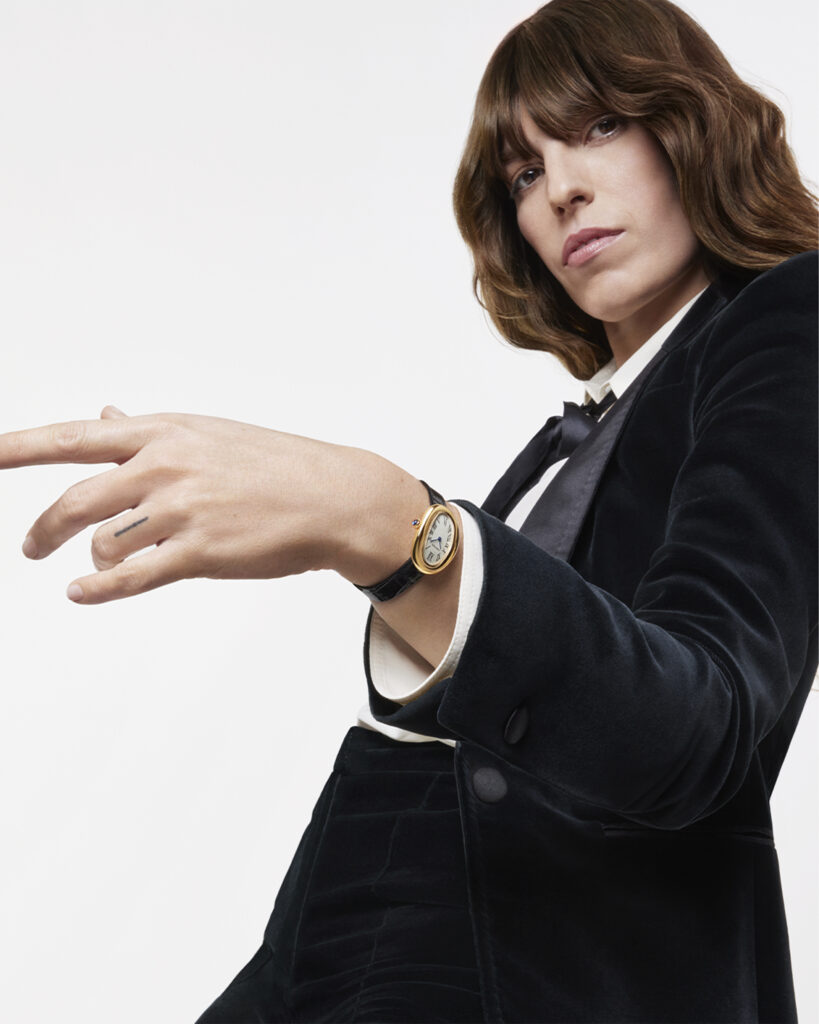 Where does one begin when it comes to updating something steeped in heritage? It turns out to be subtle balancing act as Cartier notes, citing that "Through a new ratio of proportion, the balance is reversed. The Baignoire is both miniaturised and amplified." Available in two new iterations, the first leans into the Baignoire's roots in refinement and everyday elegance, as the yellow gold of its bezel sits atop a black patent calfskin strap.
The second design is elevated into a bangle form, available in rose, yellow, or white gold, as it draws upon the Maison's dual identity as both jeweller and watchmaker. As Brand Creative Director Marie-Laure Cérède explains that, "as Cartier was a jeweller before being a watchmaker, a Cartier watch blurs the boundaries between these two founding crafts and makes it possible to capture the best of both."
Cartier remains as concerned with timelessness as it is with curiosity. A renowned heritage and a spirit of creativity is what keeps icons like the Baignoire watch alive and flourishing.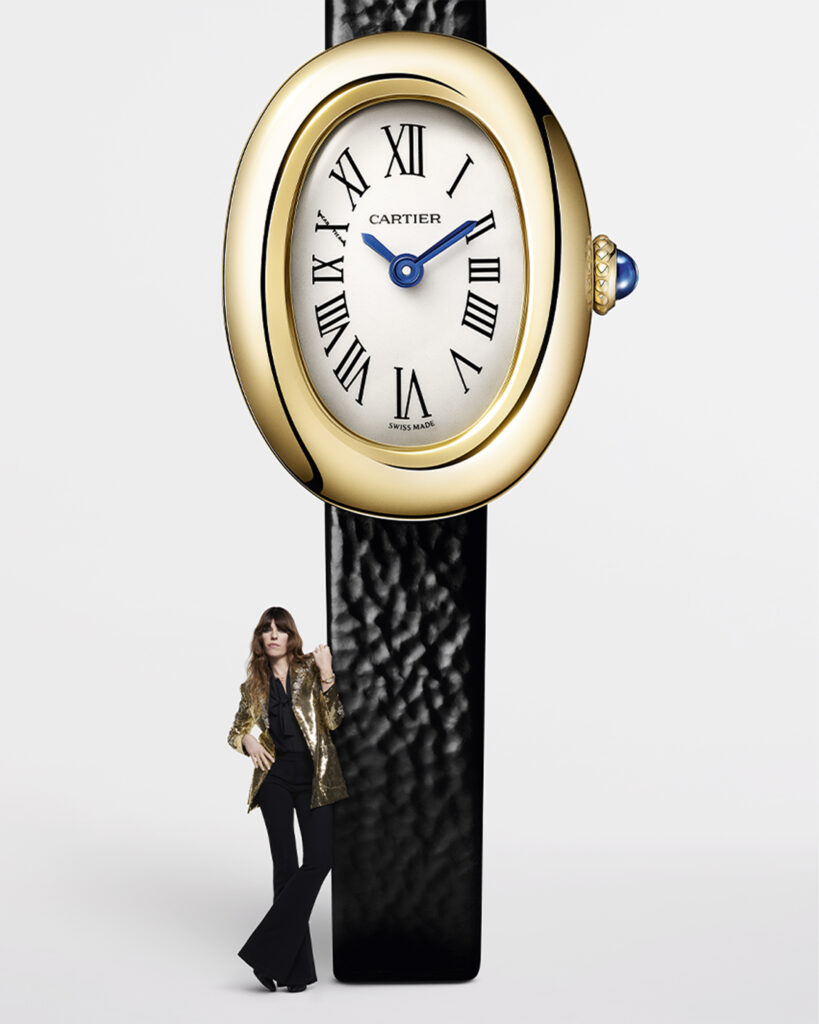 Image Credits: Cartier