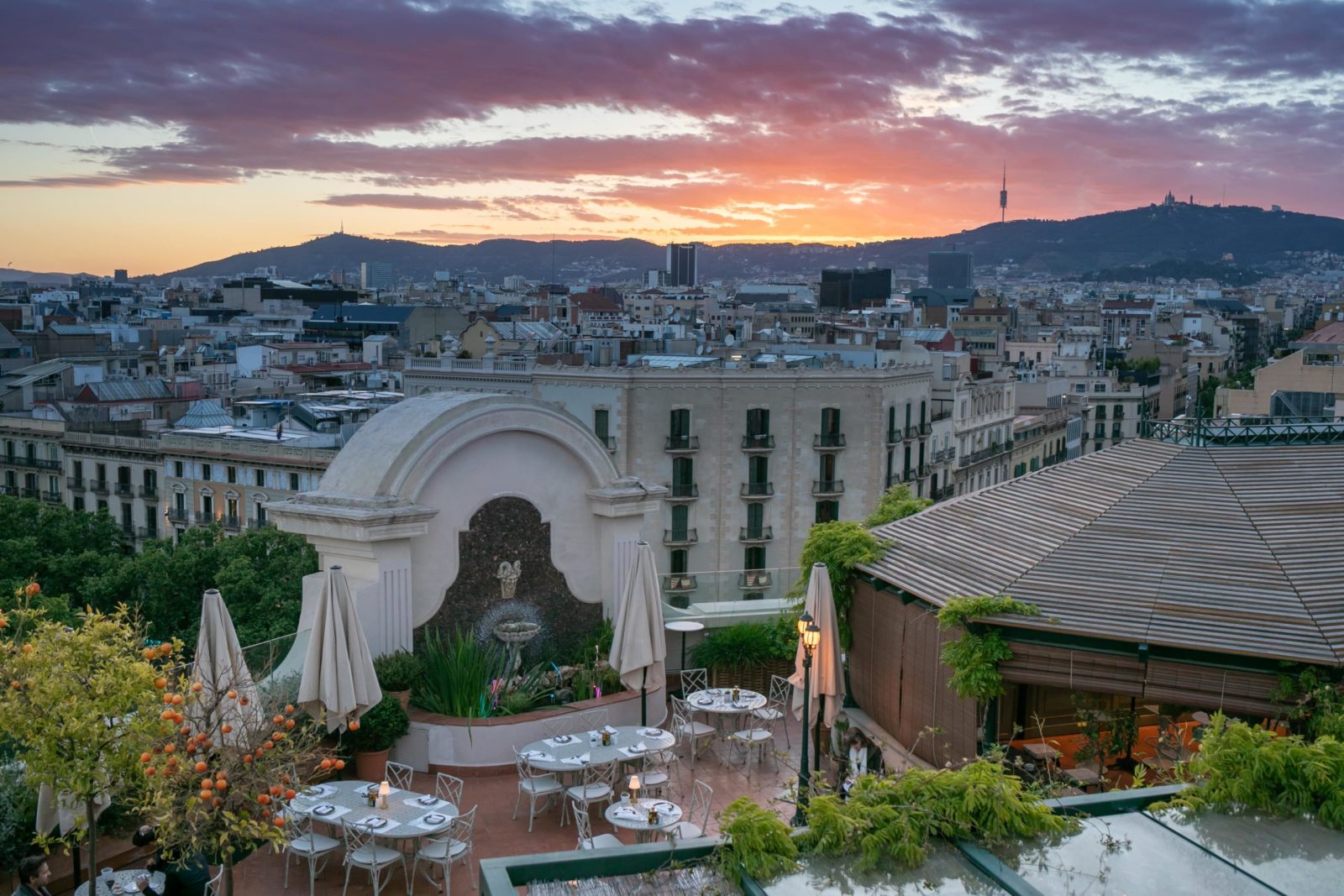 El Palace Hotel reopens its doors for a night of luxury in the heart of Barcelona
El Palace Barcelona reopened its doors on April 1st, and with its rich 100 year history and a star studded lineup of past guests, this 5 star hotel is not one to miss. The hotel embodies traditional Spanish style with elegance and luxury, so it is no surprise that past guests at El Palace include the likes of Hollywood stars Frank Sinatra and Sofia Loren. Located in the heart of Barcelona just minutes from the famous Las Ramblas promenade, El Palace is a firm favourite for those seeking a city escape that guarantees luxury and exclusive service.
The hotel prides itself on providing the highest standards of hygiene and security for those travelling during the pandemic; offering an inclusive airport transfer directly to the hotel and even a check-in app to minimise contact, El Palace has everything covered to make your stay relaxing and stress-free.
Whether you're a first timer in Barcelona or the city has already captured your heart, guests at El Palace are welcomed with the hotel's exclusive guide to the city, 'Loving Barcelona'. The guide includes a specially curated list of recommendations from the local team; even if you consider yourself well-versed in the discovery of local hotspots, the 'Loving Barcelona' guide is sure to surprise you with tips on where to find the most delicious tapas or the best view of the city's sunset.
El Palace also hosts the largest and most exclusive rooftop terrace in Barcelona- for those in search of the sunset, this is the place to watch the pink skies emerging each night. In time for the reopening, guests can look forward to the new 'Masia El Palace' pop-up on the terrace, a new dining experience inspired by the 'masia' country house style restaurants popular in Catalonia. As part of El Palace's exclusive reopening, meals will be served exclusively in the roof garden so guests can enjoy the exquisite menu with 360-degree views of the Catalonian capital.
El Palace's manager Friedrich von Schönburg explains that "spring is now coming to Barcelona, and with it, life is coming back to our hotel". As the weather gets warmer and the nights get longer in Spain, do not miss this exclusive chance to enjoy Barcelona from one of the most historic hotels in the world.
Here are some highlights:
Image Credit: El Palace Hotel Barcelona