DRESS TO IMPRESS (WITH NO STRESS)
MAX&Co. AND OLIVIA PALERMO
For Work, Play And Special Occasions
(Milan) – From important work meetings to special occasions, deciding what to wear is among every woman's chief dilemmas.
To the rescue, MAX&Co.'s International Style Ambassador Olivia Palermo – one of the world's contemporary style icons. On the brand's website and social media she shares her insight and tips on what great styling is really about – being creative and learning to mix, match and accessorise with purpose and ease. The objective? Curate the perfect wardrobe that can make a woman truly look and feel at her best.
A few tips…
1. The PPF Rule – Proportions, palette and fabrics
Great styling is about good foundation pieces and statement colour and accessories, mixed and remixed with confidence: 'The wardrobe challenge is really about finding the right proportions, colour palette and fabrics that work for one's body type', says Olivia. 'It's really important to feel yourself and feel confident in any occasion. Just incorporate a little bit of colour on a daily basis to cheer up your mood!'
2. Don't be a flirt, be a lifer.
As the pace of contemporary fashion gets more frantic and seasons blend into one courtesy of the crazy weather, the MAX&Co. approach is all about getting the most mileage out of one's fashion investment. 'I think with MAX&Co. there are pieces in each collection that will carry you from Spring/Summer, all the way into the Fall. There is so much amazing variety to chose from', says Olivia. 'I love a wide leg trouser, that's very versatile and you can wear that with a blouse, you can wear it with a turtleneck, you can throw an oversized vest over it. It's what I call a 'lifer' piece'.
3. In doubt, jeuge it up!
Jeuge, tszuj or zhoosh…It doesn't matter how you spell it, spruce it up, make your outfit more exciting with a little extra effort. Olivia's favourite zhooshing styling accessory is a belt. 'It can change the entire silhouette, so that's always something to have handy in different colours', she says.
Olivia Palermo appears in the MAX&Co. campaign.
Don't miss her tips for dressing for work and for spring parties on.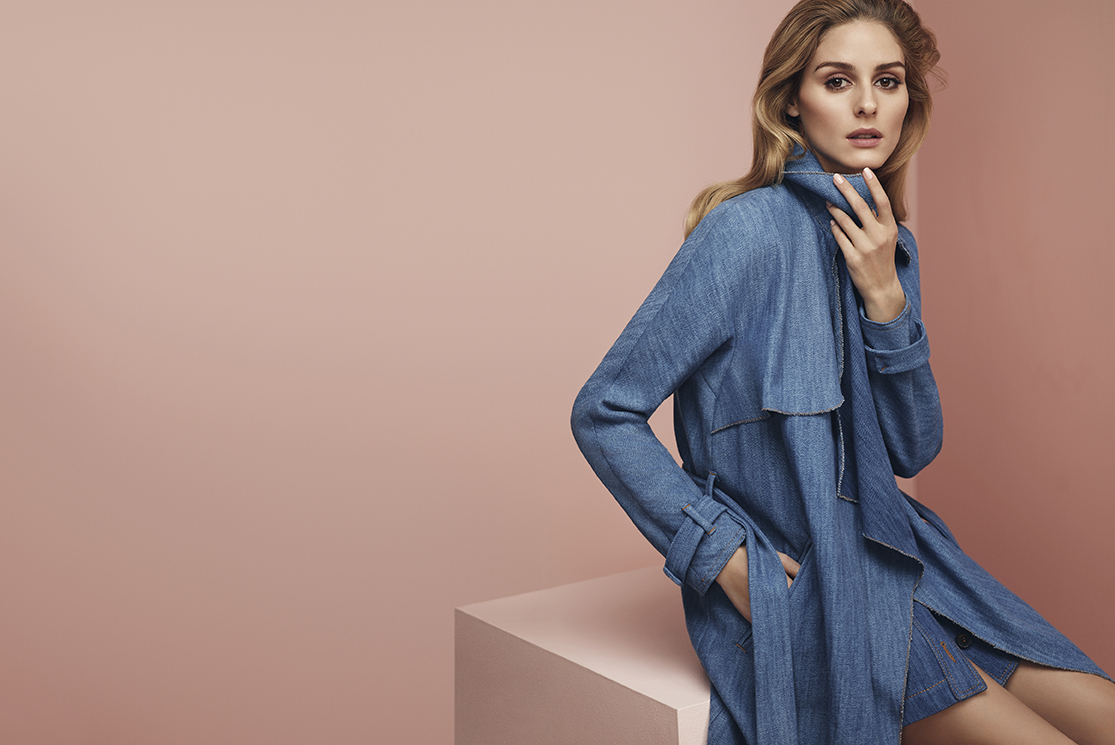 Credit: PR