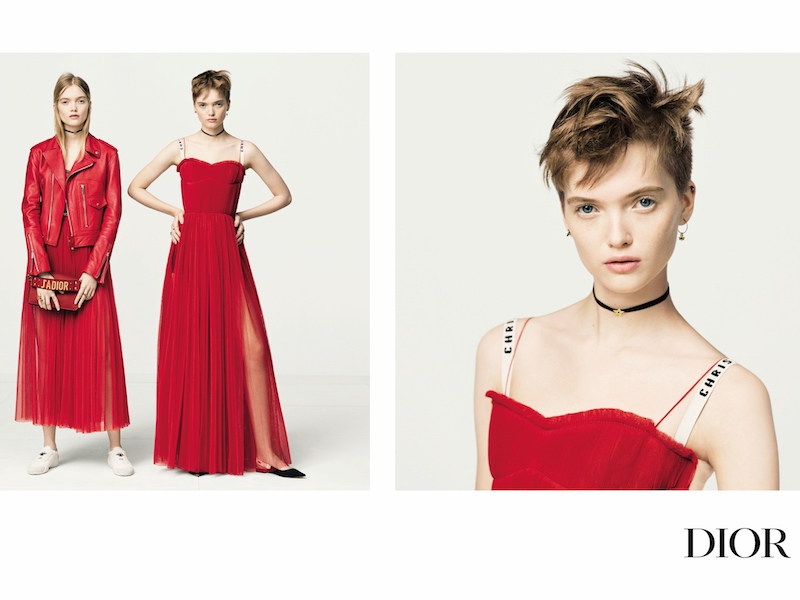 DIOR'S NEW WOMEN'S SS17 CAMPAIGN – we love it!
The house of Dior today unveils the ready-to-wear campaign for spring-summer 2017, the first collection under the new artistic director, Maria Grazia Chiuri.
The creations, imbued with feminist values, are captured by the French photographer Brigitte Lacombe and embodied by the twin models Ruth and May Bell. The campaign forms part of a wider project: The Women Behind the Lens, a body of photographic work made exclusively by women delivering their personal vision of the collection.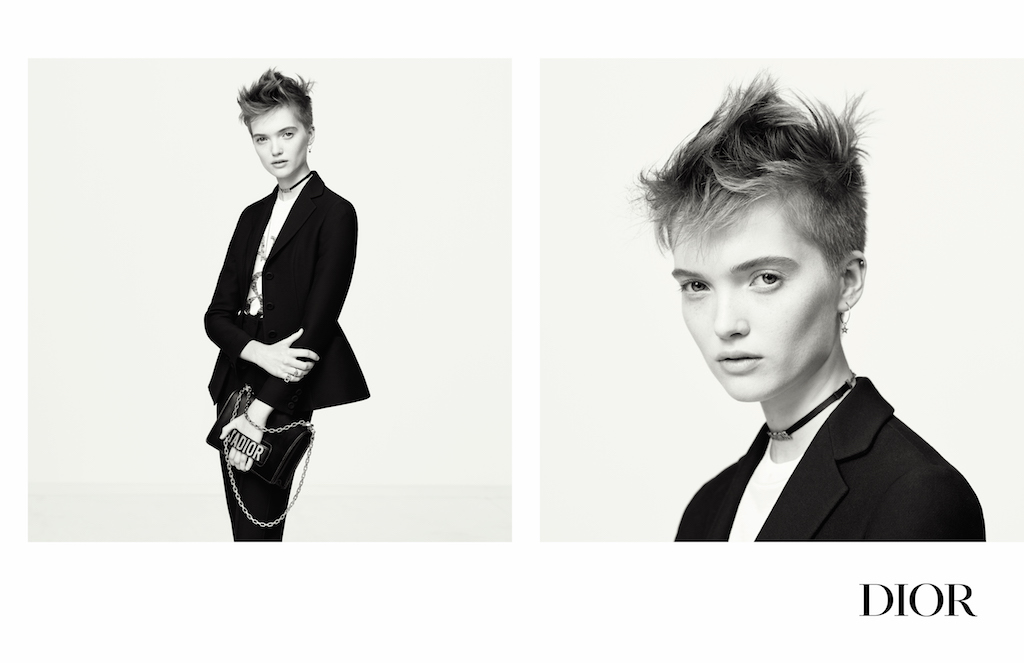 In a series of aesthetically spare shots, the photographer Brigitte Lacombe highlights the distinctly different characters of each of these twin sisters in order to illustrate Maria Grazia Chiuri's conception of Dior femininity. "I strive to be attentive and open to the world and to create fashion that resembles the women of today. Fashion that corresponds to their changing needs, freed from the stereotypical categories of "masculine/feminine", "young/ not so young", "reason/emotion", which nonetheless also happen to be complementary aspects," the Artistic Director of the Dior women's collections explained at the fashion show. This new campaign emphasizes a modern beauty which places the woman at the center. Mixing sporty agility with sensuality, whether expressed by an embroidered tulle evening dress or a fencing-inspired outfit, the femininity of the two models is singular and assured. The softness the images exude is additionally accentuated by the natural hairstyles and the Nude makeup look designed by Peter Philips, the Creative and Image Director of Dior makeup.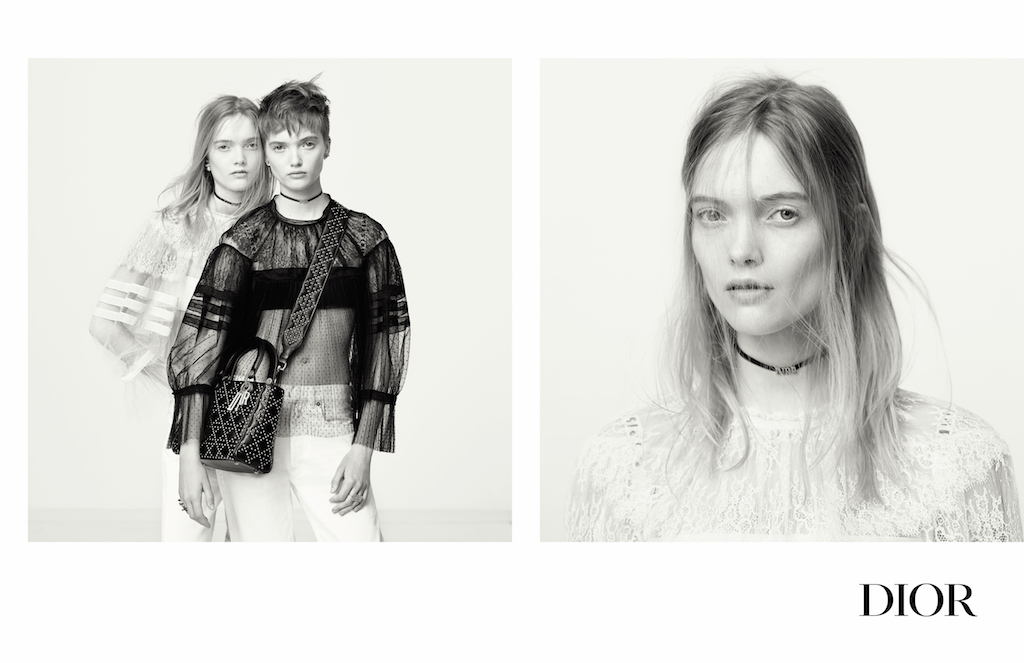 The photographer Brigitte Lacombe is known for her reportage and for strikingly intimate portraits of celebrities such as Martin Scorsese, Meryl Streep, Mick Jagger, Andy Warhol, Leonardo DiCaprio, Kate Moss, and many more. She has worked for some of the world's most prestigious publications, a long list that includes Vogue, Vanity Fair, The New Yorker, and Interview.
On the subject of this collaboration, she stated: "I am very honored and grateful to have been chosen by Maria Grazia Chiuri to photograph her first collection for Dior. It has been a great experience working together with her on the SS 2017 campaign. Maria Grazia Chiuri is strong and direct, open and generous. She has a very clear idea about how women should be portrayed and looked at, which is a point of view that I share and understand. For the campaign she had decided on the models Ruth and May, twin sisters, with a particular feminine quality: delicate and solid, and of course with a strong bond as sisters. It made it very easy for me to relate to and to portray them. The clothes are extremely beautiful, exquisite and original. I'm very happy to collaborate with Dior for the first time."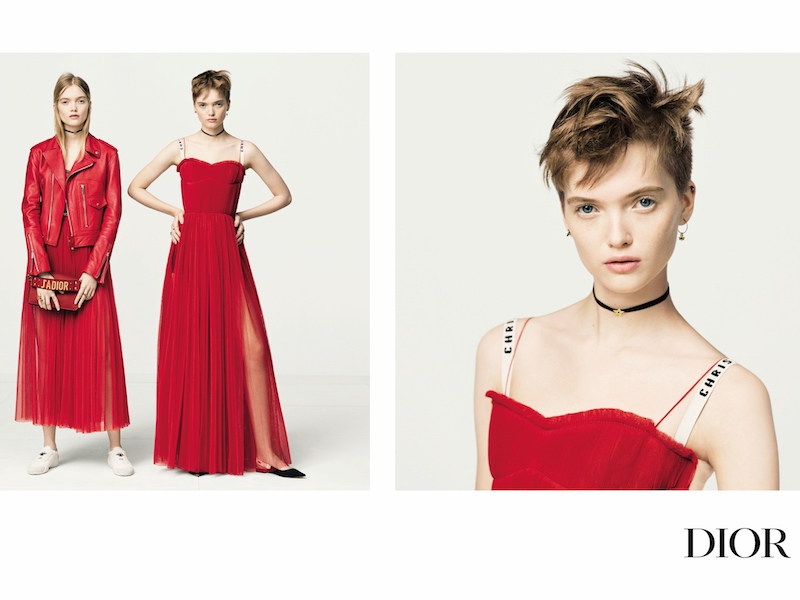 Having opened the fashion show, the model Ruth Bell posed alongside her twin sister May, and spoke about the creations and the show: "The collection is incredible, there's such a multitude of details on the dresses and other pieces, and it's quite simply magnificent. I loved being in the show. It was great working with the designers, the hair teams and with Peter Philips for the makeup – everything went off marvelously!"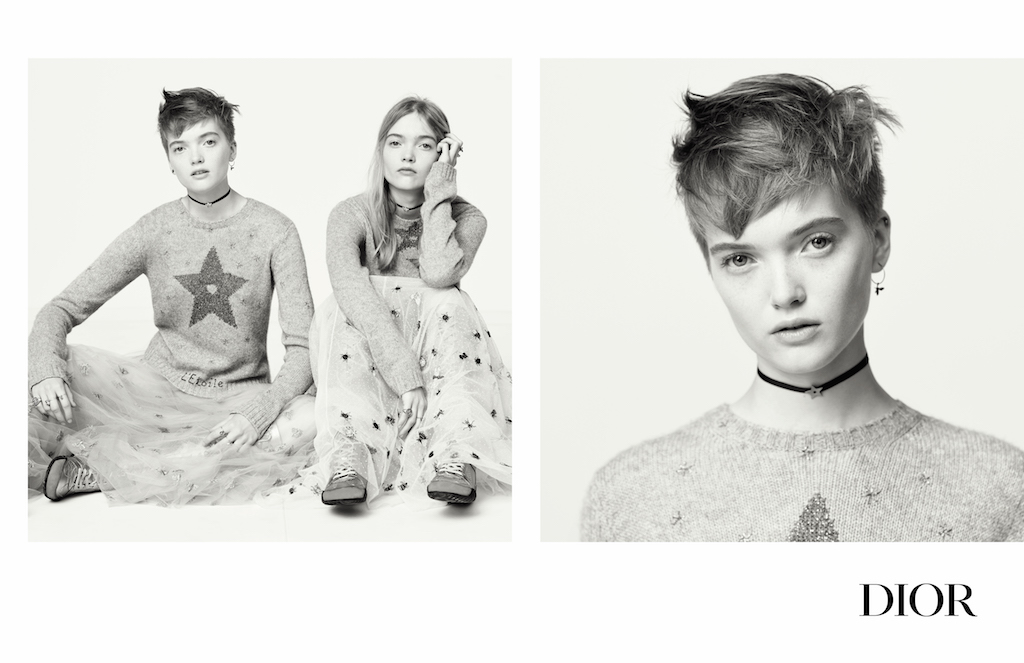 Credit: PR