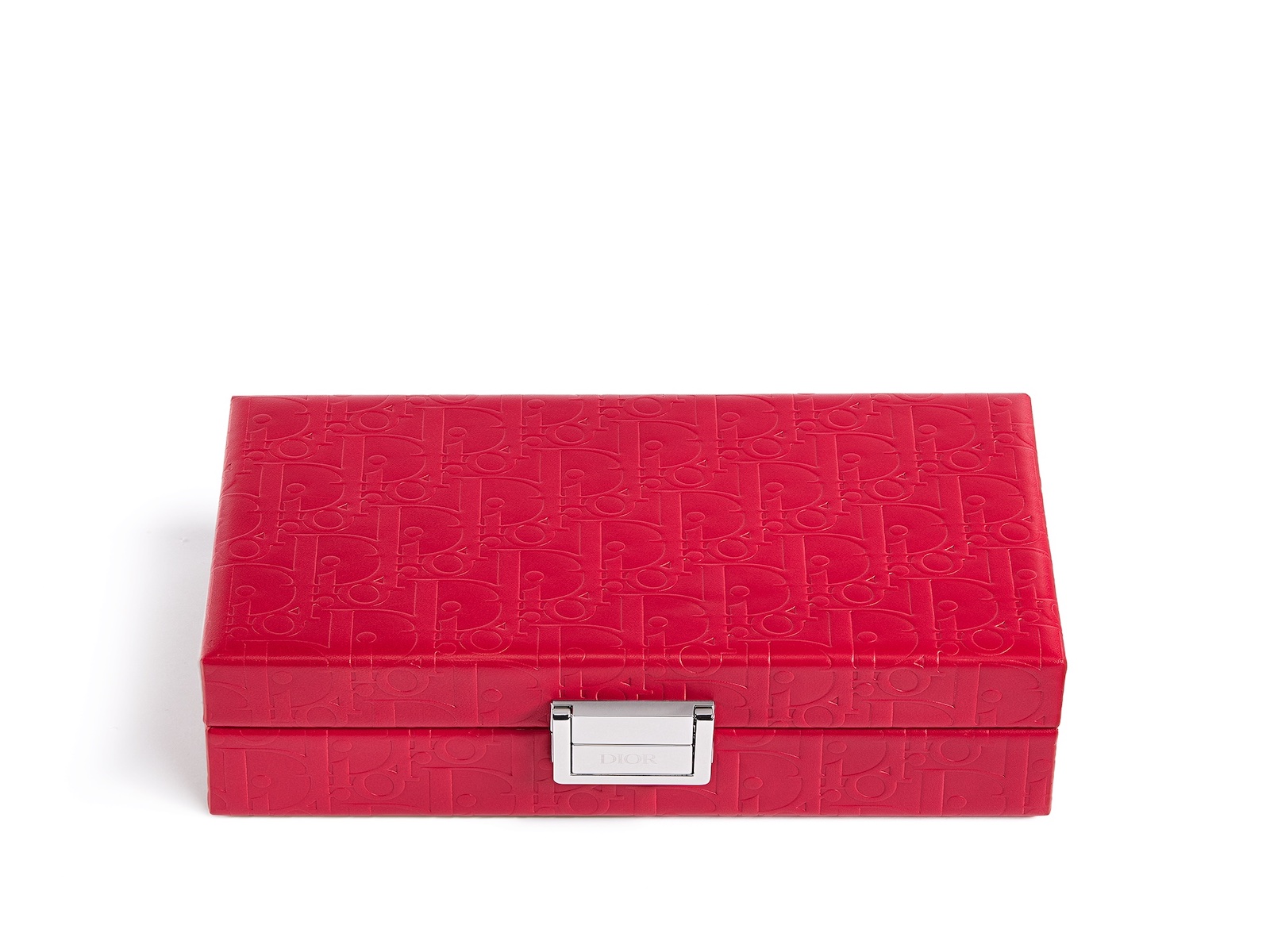 Dior Maison Launches Creations Dedicated to Leisure
" … to terminate the list of my favorite distractions, I will admit to a great weakness for cards. I spend hours bent over the Bridge of Canasta table, trying to penetrate its mysteries ….", wrote Christian Dior in his memoir. The couturier's love for the playful arts lives on in Dior Maison's most recent venture, having just unveiled two exclusive new decks of cards.
The creations are beautifully adorned with a design by Pietro Ruffo—a motif that depicts the facade of the iconic boutique at 30 Montaigne. The cards reflect Dior's unique heritage and dedication to leisure, promising customers more magical moments of making memories, as inspired by Christian Dior himself.
Presented in an embossed leather box, the cards are available in two enchanting variations—powder pink and red—and embellished with the classic Dior Oblique motif. The signature is also embroidered on a poker set in beige and navy blue. This creation includes chips in six different colors, and are all engraved with Dior's lucky star to symbolise luck, daring, and freedom.
The leisurely creations are now available to purchase.
Photo Credit: Dior