Dior takes us on a fantastical journey surrounded by artful sculptures of wildlife and exotic plants encapsulating a jungle-like escape with their current Diorviera capsule. Hosted in the winter garden at 30 Montaigne, the experience is being held throughout the summer.
The exhibition stands as a by-product of the Diorviera clothing capsule visualized by Maria Grazia Chiuri. Chiuri created a collection which promises an endless summer and hones into the fundamentals that are at the core of the brand with the use of pastel colours dear to the founding-couturier. The collection's Toile de Jouy prints in shades of pink and grey featured jungle staples such as tigers, monkeys and reptiles.
Hosted on the second floor of the boutique, the capsule stands as a testimony to Christian Dior's enthusiasm for the decadent lifestyle of the Mediterranean.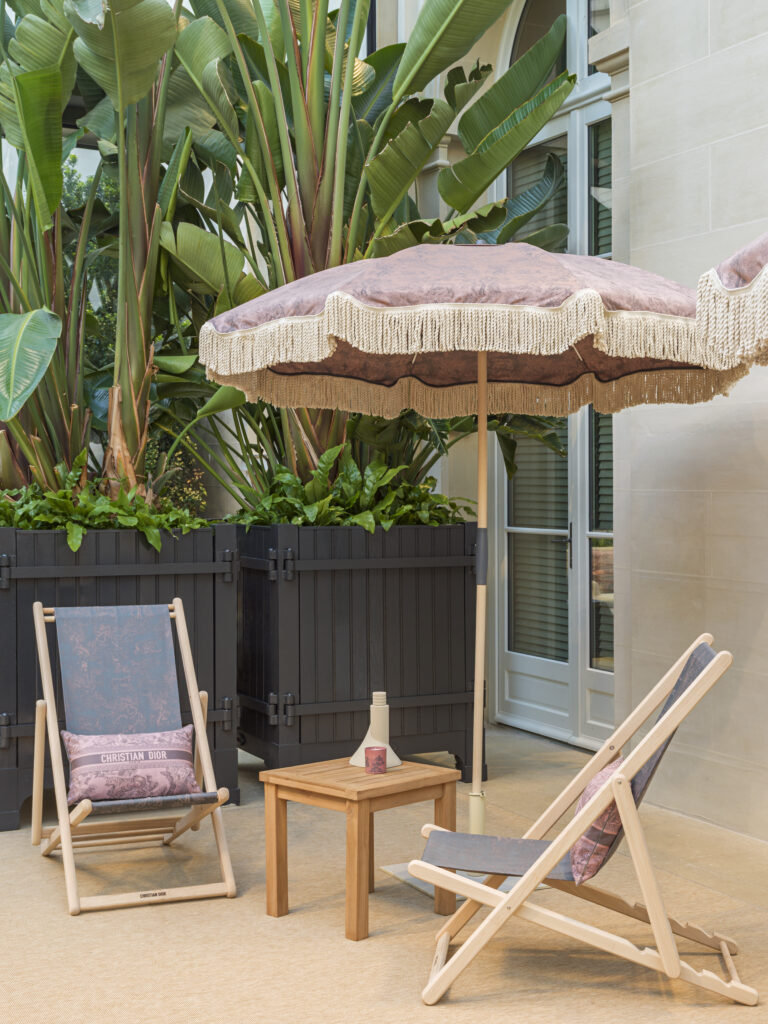 A fascinating invitation to a sweet escape, the event showcases a scenographic display entirely constructed from sand and exotic plants fixed on wall spaces and potted amongst the interior. The Diorviera capsule provides an adventure into their reimagined jungle with sculptured wild animals which dominate the space and imitate the fierce poses of the distinguishable prints of their Toile de Jouy. The print fabricates the furnishing with the corresponding colours of the clothing collection and it populates the exhibition decor as it's seen on embroidered cushions, parasols, surfboards and deckchairs.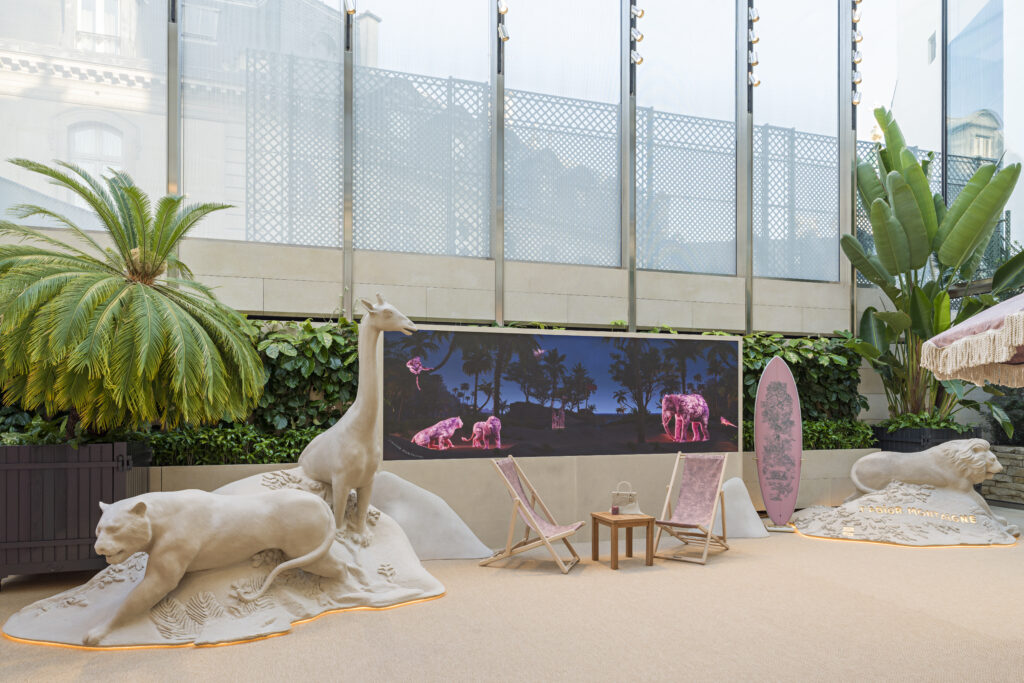 The Maison collaborated with the Korean digital design company d'strict to create a captivating film. It takes its viewers on a dream-like journey to unknown grounds where monkeys, giraffes, lions and tigers go through a gradual transformative experience where their exterior metamorphosizes into the Toile de Jouy print.
Enhancing the essence of the summertime spirit of this escapade, the Monsieur Dior restaurant bar, a place for aestheticians and fine gourmets, welcomes guests to enjoy their delectable aperitivo served every day from 4pm – 8pm. For a snack or a refresher, beach cabins serve sweet indulgences such as churros and ice cream for guests to enjoy, hinting at the small pleasures of life.
Selected cocktails honing into the art of mixology are offered to guests paired with a flavourful range of tapas-style finger foods. Delicacies such as truffle croque-monsieur, zucchini flower tempura seasoned with fromage blanc and lemon, red tuna tartare with rice chips, a prosciutto platter, and parmesan shortbread amplify the luxurious essence that captivates the event.
Artful and luxurious, the experience is a fantastical odyssey that transports guests through Dior's reimagined jungle.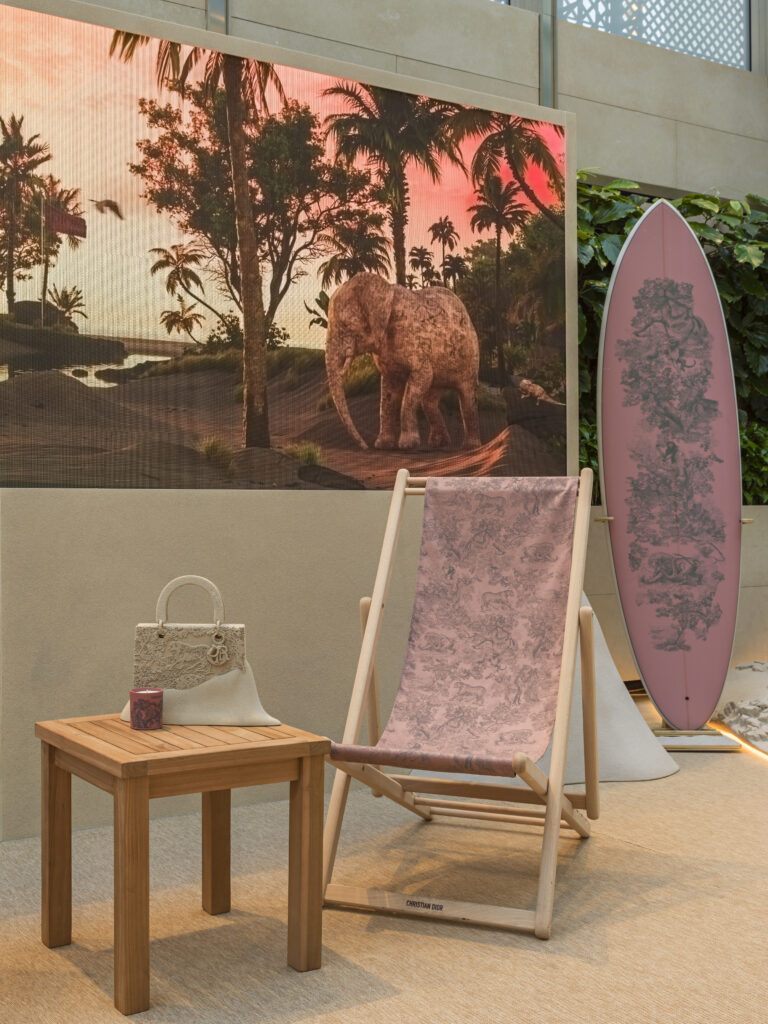 Image credit: Dior