THE HOUSE OF DIOR HOMME IS PLEASED TO PRESENT A SHORT FILM DIRECTED BY THE CULT AMERICAN ARTIST LARRY CLARK ON THE OCCASION OF THE SNEAKERS COLLECTION DESIGNED BY KRIS VAN ASSCHE FOR SPRING 2017.
ENTITLED A LARRY CLARK PROJECT / PARIS SESSION THE FILM IS A NATURAL PROGRESSION FROM THE DIOR HOMME CAMPAIGN (WHEREIN CLARK WAS HIMSELF PHOTOGRAPHED BY WILLY VANDERPERRE), RESITUATING CLARK BEHIND THE LENS TO CAST HIS GAZE UPON PARIS AND THE CONSTANT THEME OF SKATE CULTURE CRUCIAL TO HIS LIFE'S WORK.
INVITING A YOUTHFUL CAST OF SKATERS AND DIOR HOMME MODELS INTO CLARK'S GRITTY, URBAN WORLD, A LARRY CLARK PROJECT/ PARIS SESSION CAPTURES A HIGH CONTRAST SNAPSHOT OF PARISIAN GRANDEUR AND THE COMMUNITY OF SKATERS WHO PRACTICE ON AND AROUND ITS COLOSSAL MONUMENTS. THE FILM INVOKES THE FEELING OF ABANDON AND YOUTHFUL REBELLION SEEN IN HIS 2014 MASTERPIECE THE SMELL OF US – A CLEAR POINT OF REFERENCE FOR THIS FIRST DIRECTORIAL COLLABORATION WITH DIOR HOMME. SHOT AROUND THE ART DECO RAMPARTS OF PARIS MUSEUM OF MODERN ART, THE CITY SIDEWALKS, AND THE SEINE, THE FILM CELEBRATES A UNIQUE CLASH OF THE BRUTALIST AND THE TRADITIONALIST, FROM ITS CONTRASTING ENVIRONMENTS, INDUSTRIAL SOUNDTRACK, AND THE UNSTUDIED MIX OF DIOR HOMME SNEAKERS AND THE SPRING 2017 COLLECTION WITH EACH SKATER'S OWN AUTHENTIC UNIFORM. CLARK'S RAPID-FIRE SEQUENCES AND BOLD EDITING STYLE FRAME THE COLLECTION WITH THE SAME SENSE OF COLLECTIVE CONSCIOUSNESS AND VIBRANT ENERGY AS THE RUNWAY SHOW, FURTHER SUBVERTING THE FORMAL CODES OF THE HOUSE.
FOR SPRING 2017, DIOR HOMME PRESENTS A NEW SNEAKER COLLECTION DESIGNED BY KRIS VAN ASSCHE. THE SEVEN EXCEPTIONAL SHOE STYLES ARE A UNIQUE DEPARTURE FOR THE HOUSE – EXHIBITING A BOLD, VISUAL IDENTITY THAT RESONATES WITH THE REBELLIOUS SPIRIT OF THE RUNWAY COLLECTION. A COLOURFUL AND GRAPHIC SPIRIT EMERGES THROUGH A VARIETY OF ARTISAN TECHNIQUES, CREATING A NEW PROPOSITION OF FOOTWEAR TO PAIR WITH A CASUAL LOOK, A TUXEDO OR FORMAL SUIT. BUILT ON A BROAD MOULDED SOLE FIRST SEEN IN THE WINTER 2016 COLLECTION, EACH SNEAKER EXHIBITS A ROBUST, MASCULINE EDGE REFLECTED IN COATED STEEL HARDWARE AND VARNISHED COTTON LACES.
"I ALWAYS LIKE TO BLUR THE LINES AND CREATE CONTRASTS: THE IDEA HERE WAS TO PLAY WITH A CLASSICAL SHAPE AND RADICAL TECHNIQUES." KRIS VAN ASSCHE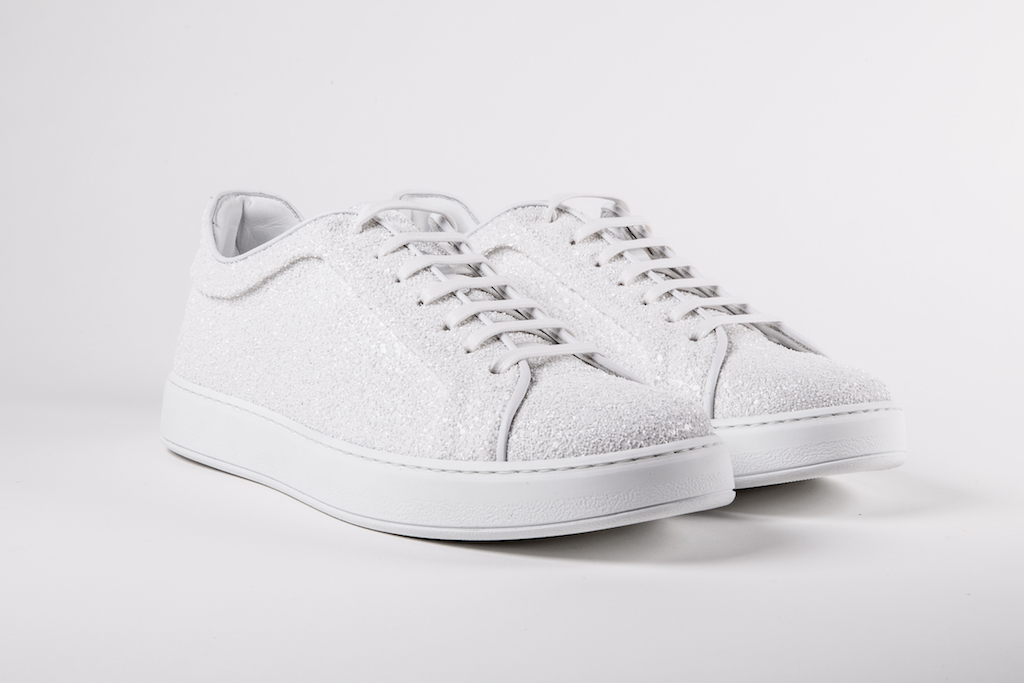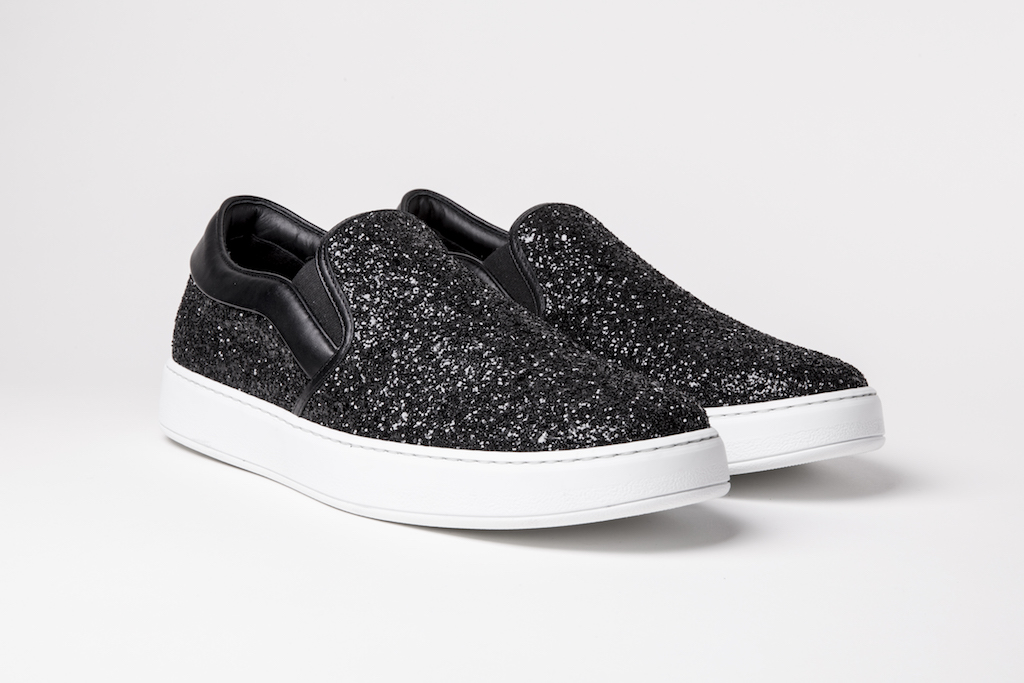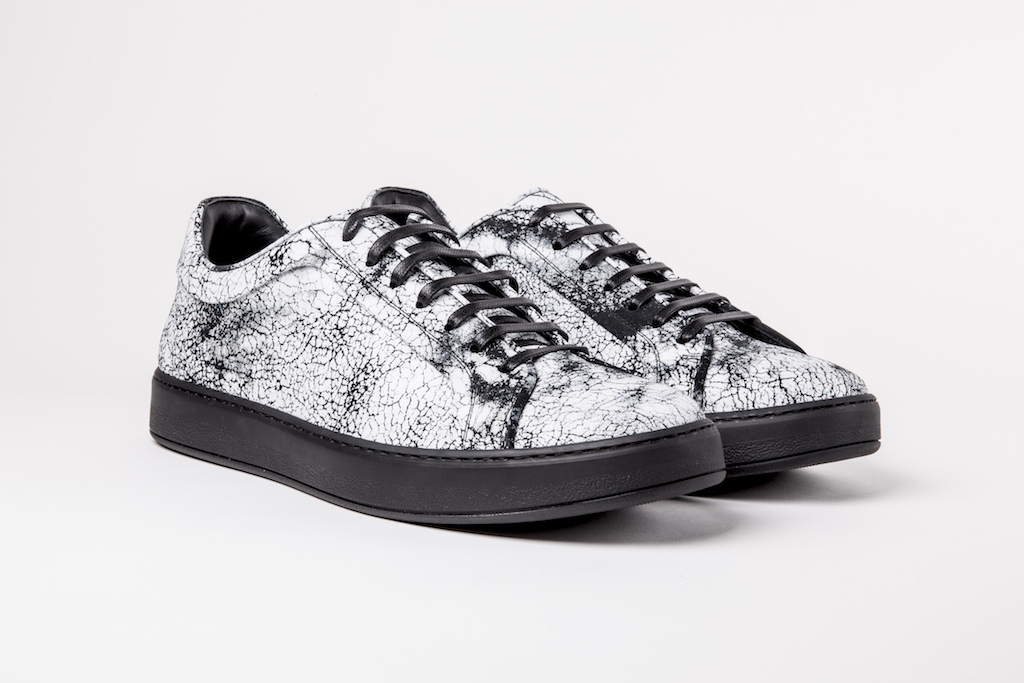 Credit: PR