Ever since Creative Director Gabriela Hearst's first collection for Chloé back in 2021, her goal for the brand has always been green. Delivering sustainability and style, Chloé's Resort 2024 collection is the latest step toward more ecologically viable methods of clothing production.
Wool was the standout of the wardrobe, its environmentally-friendly sourcing and chic presentation lending itself perfectly to the strengths of this collection. Notably, in a push for industry transparency, each piece has a digital ID that documents the materials and their transformation into becoming the final product.
Outfits were minimalistic, taking care to stray away from unnecessary decorations or designs. Every garment was precisely as it needed to be: efficiently stylish.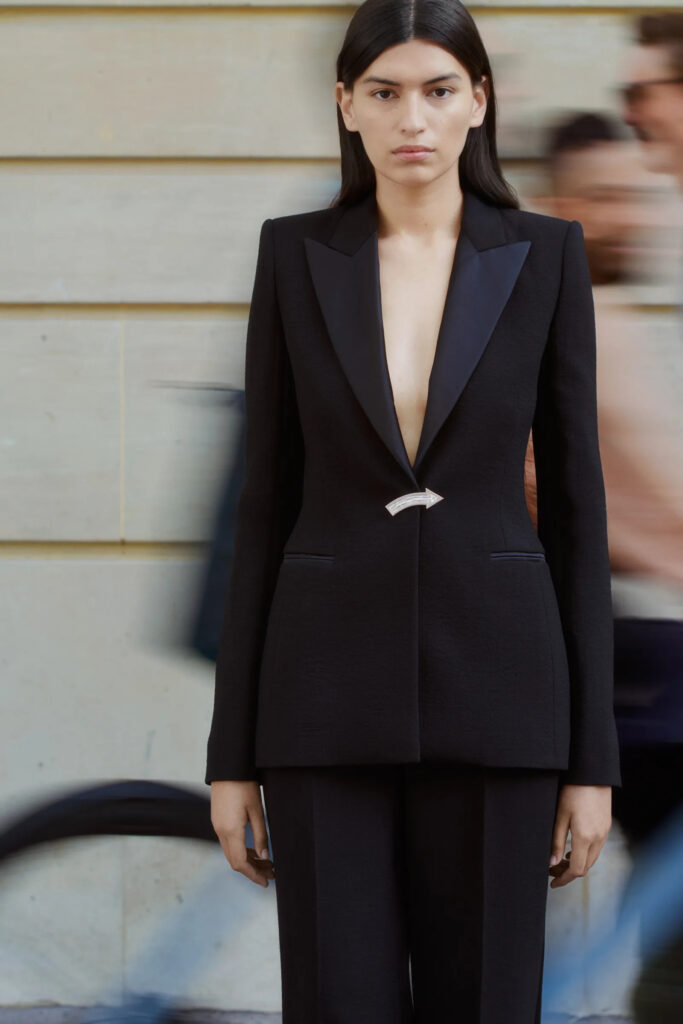 Oversized shearling coats, airy wool dresses, suede jackets, a ribbed-pattern sweater top with a matching skirt bottom, a leather coat jacket and gown, a silk knit dress and jumpsuit, and specially-made recycled jeans all contributed to waste reduction while appealing to a sense of à la mode. A recurring arrow motif paid tribute to legendary designer Karl Lagerfeld's first stint as head designer for Chloé during the 1960s across to the 80s.
Iconic Chloé bags such as Monys, Penelopes, and Marcies were given altered appearances, their new forms keeping their hallmarks whilst advancing functionality through spaciousness.
Sophistication further manifested in the color palette, with cream, azure, hickory brown, and raven adding a supplementary layer of elegance to the attire.
Both eye-catching and environmentally friendly, Chloé's Resort 2024 collection is a testament to the expanding future of sustainability within the fashion industry, a prospect that Chloé aims to be at the forefront of.
Here are our favorite looks: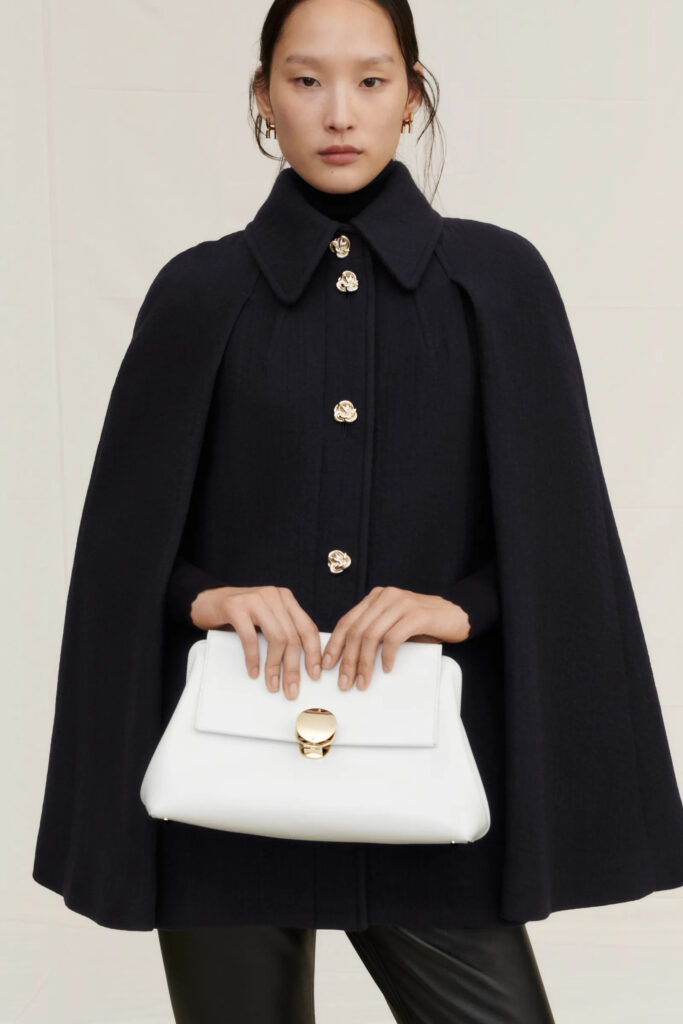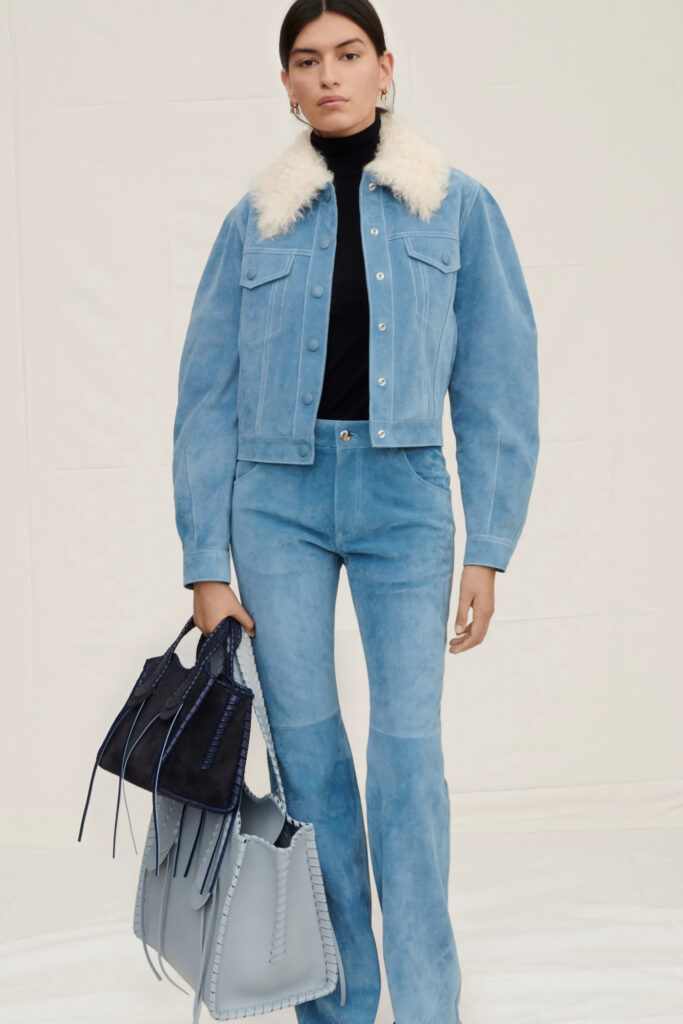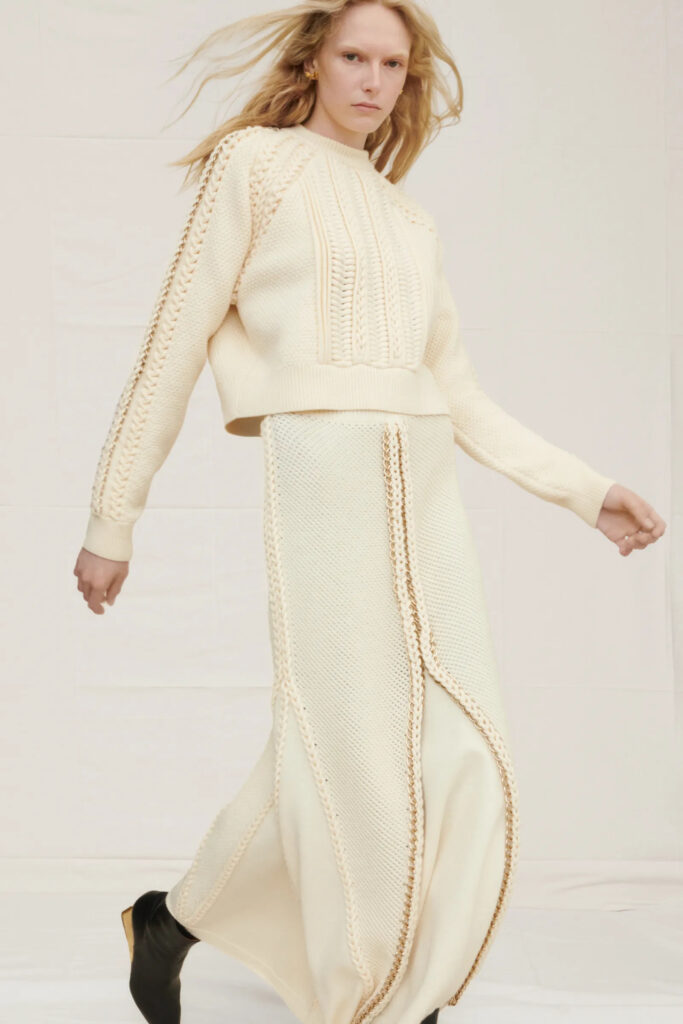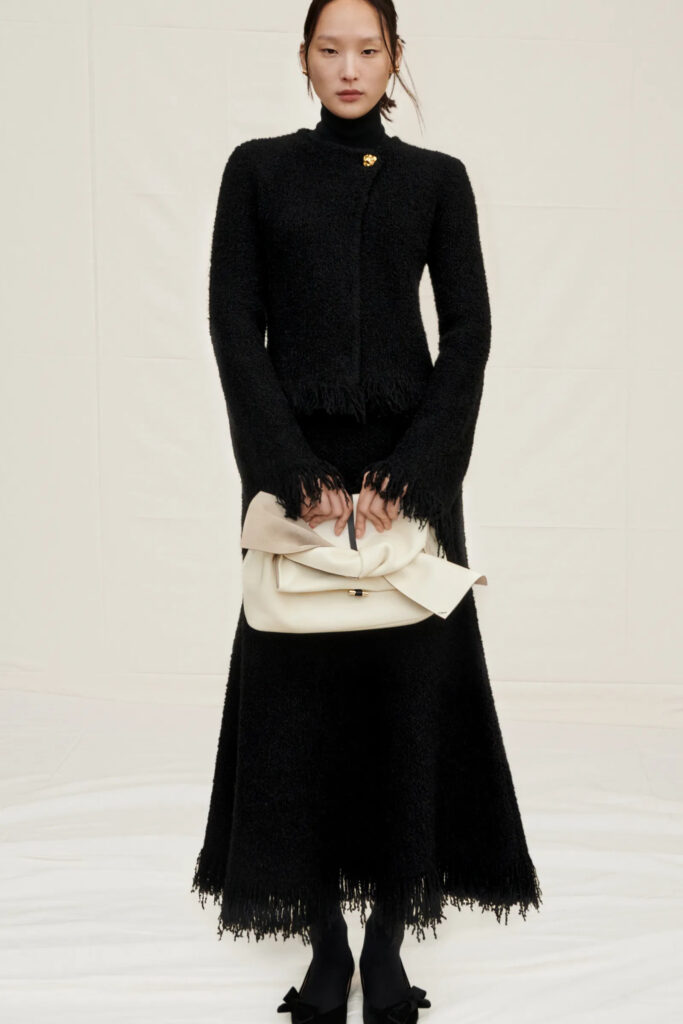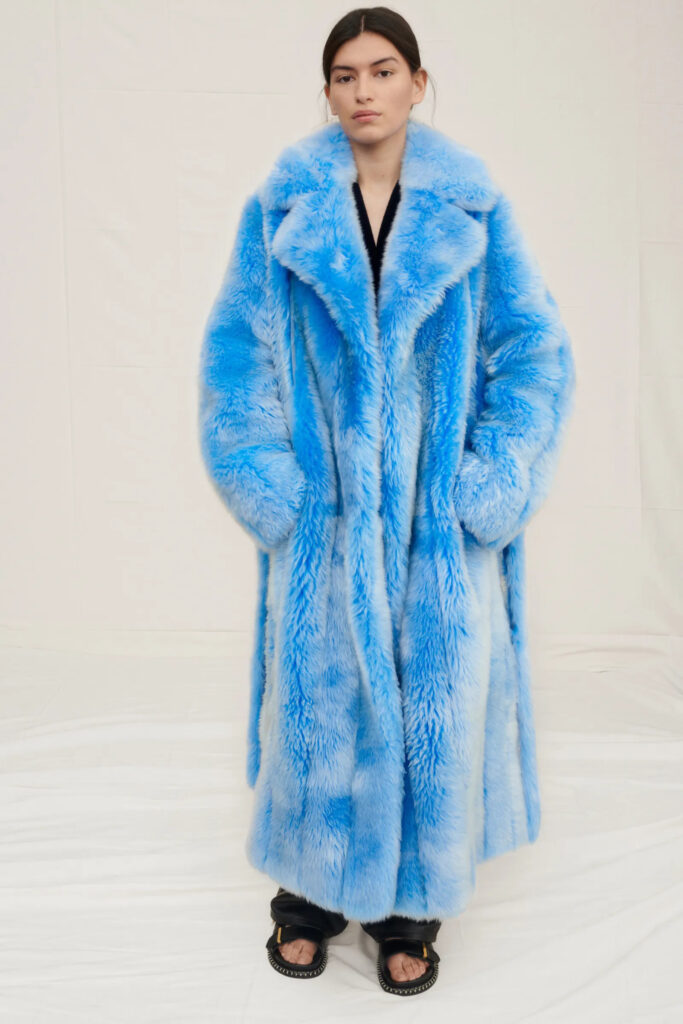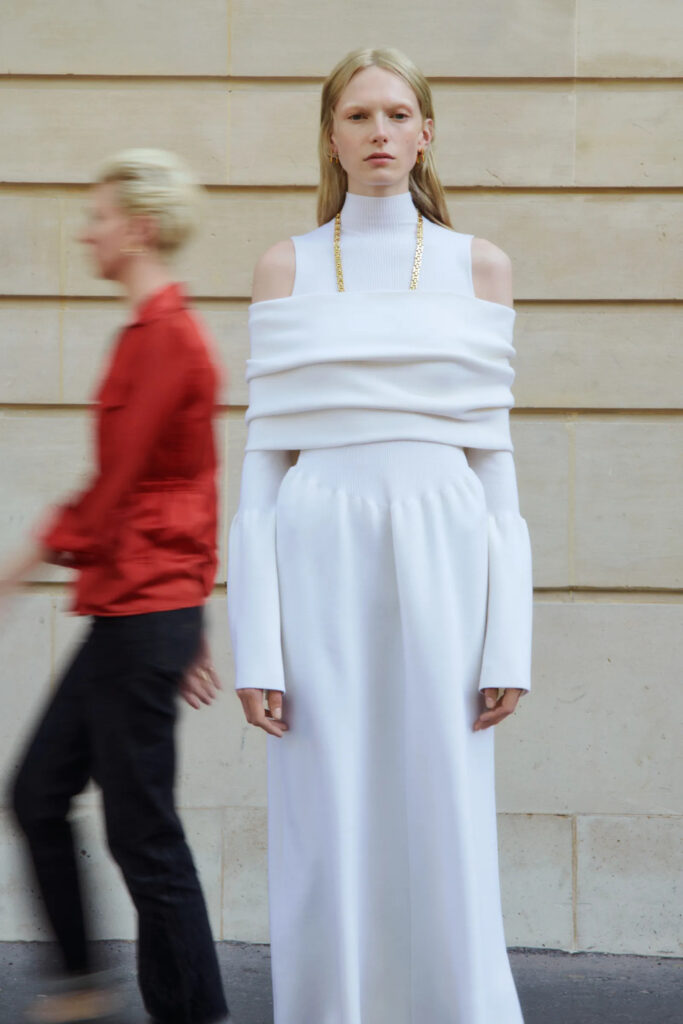 Image credit: Chloé