Healming up a vivid revitalization for Burberry, newly appointed Chief Creative Officer Daniel Lee debuted his vision for the brand with their Fall/Winter 2023 collection.
Veiled in the darkness beneath a catwalk tent setup in Kennington Park, London, fashion-goers sat eagerly awaiting the British luxury brand's first collection show since the introduction of Lee to the company in October of last year.
Lee is notable for his acclaimed and highly-successful three-year tenure as creative director at the Italian fashion label Bottega Veneta, in which he completely revamped their clothing, capturing the attention and admiration of the youth. With his departure to Burberry, the buzz and speculation about the potential he would bring with him was at a peak, with all eyes keenly awaiting his next move.
By the time the showroom lights flickered on, bathing the runway area in an ethereal glow, spectators were already on the edges of their seats. The audience's bated breath collectively released into the air of awe as the premier models emerged, accompanied by the graceful wind chimes of musician Burial's "Truant".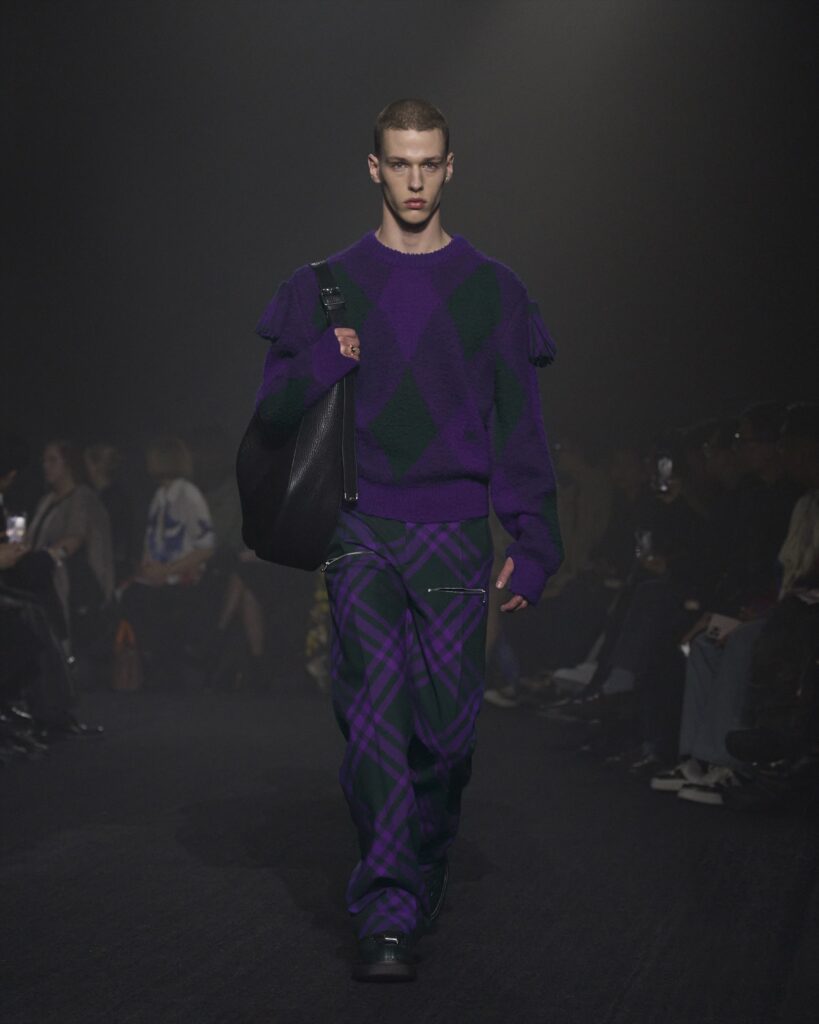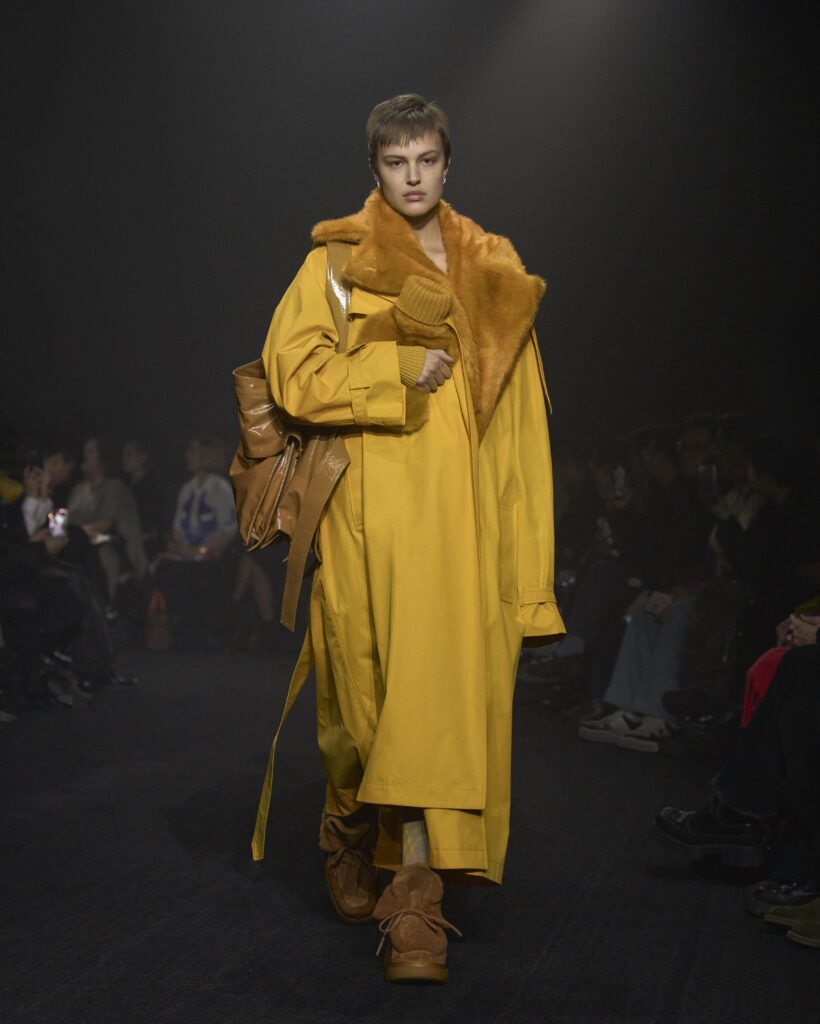 Instantly apparent was the use of color on each outfit, Burberry's signature blend of red, white, black, and khaki swapped out in favor of royal purples, verdant greens, scarlets, canary yellows, and deep blues. These dynamic tones entranced onlookers, leaving them unable to pry away from Lee's bold hues.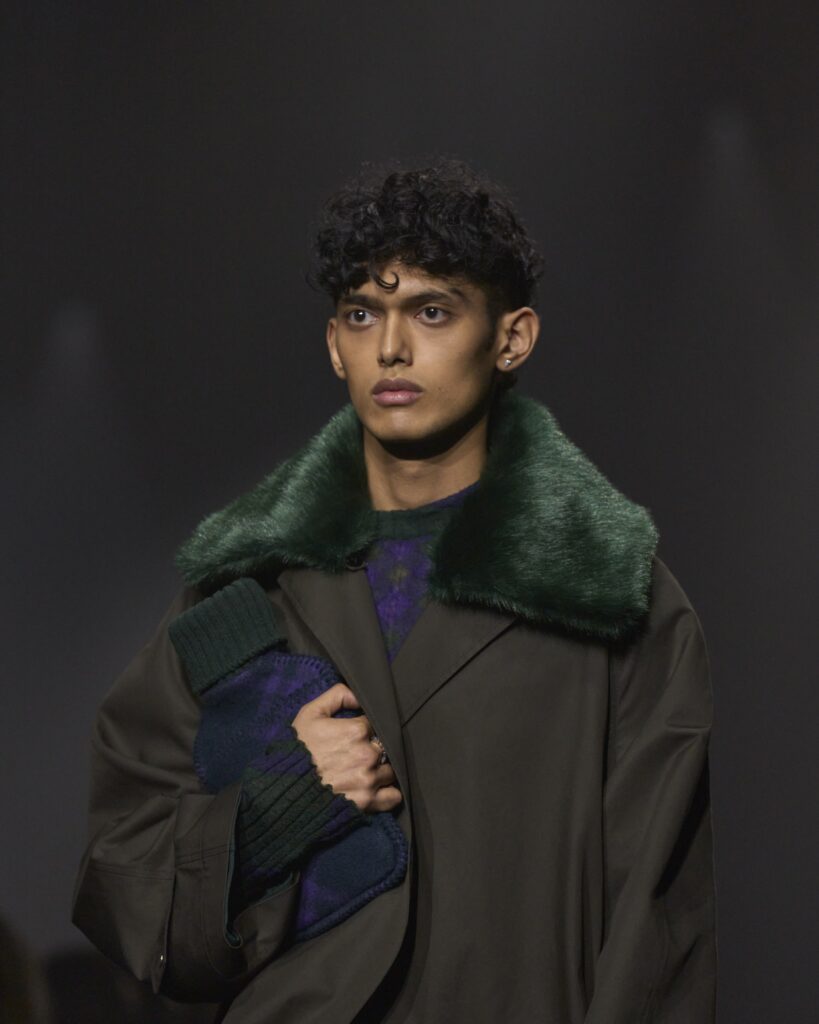 The outfits themselves called back to staples of British fashion, with enlarged faux fur lining trench coats, car coats draping the body, snugly-fitting fuzzy jumpers, zip-up leather hoodies, and English roses patterned on T-shirts, some pieces overlaying atop one another. Bottoms consisted of elongated trousers, patterned stockings, and pleated kilts usually paired with either of the aforementioned articles.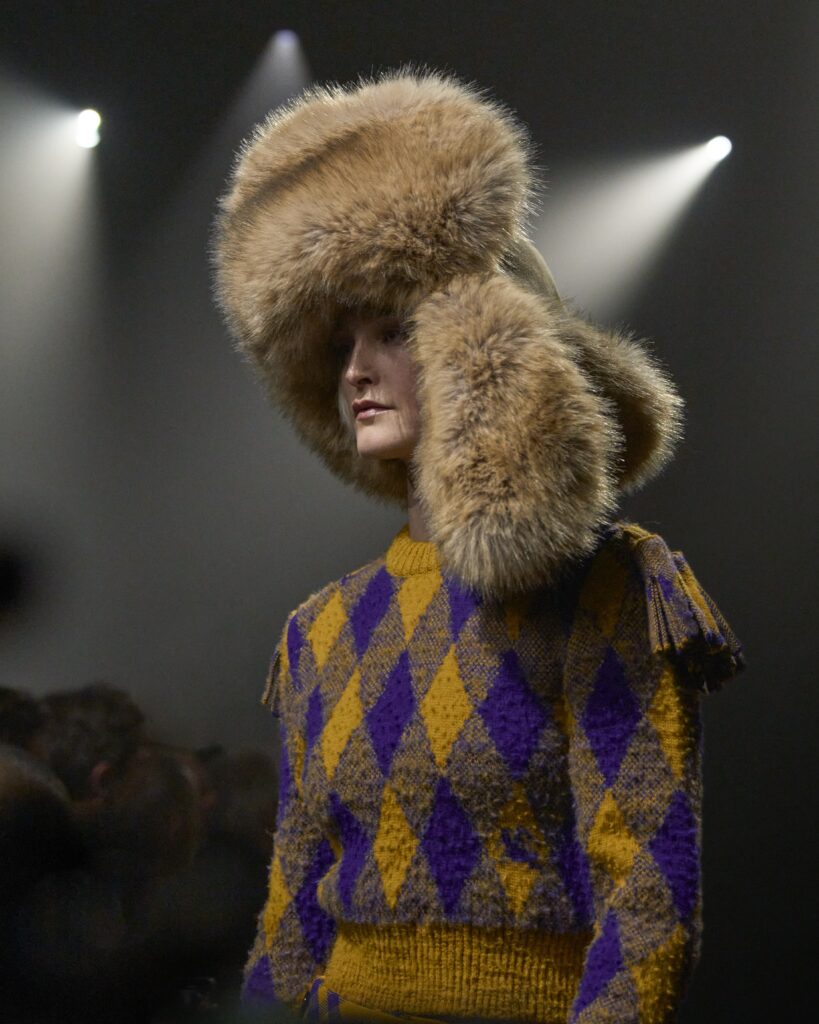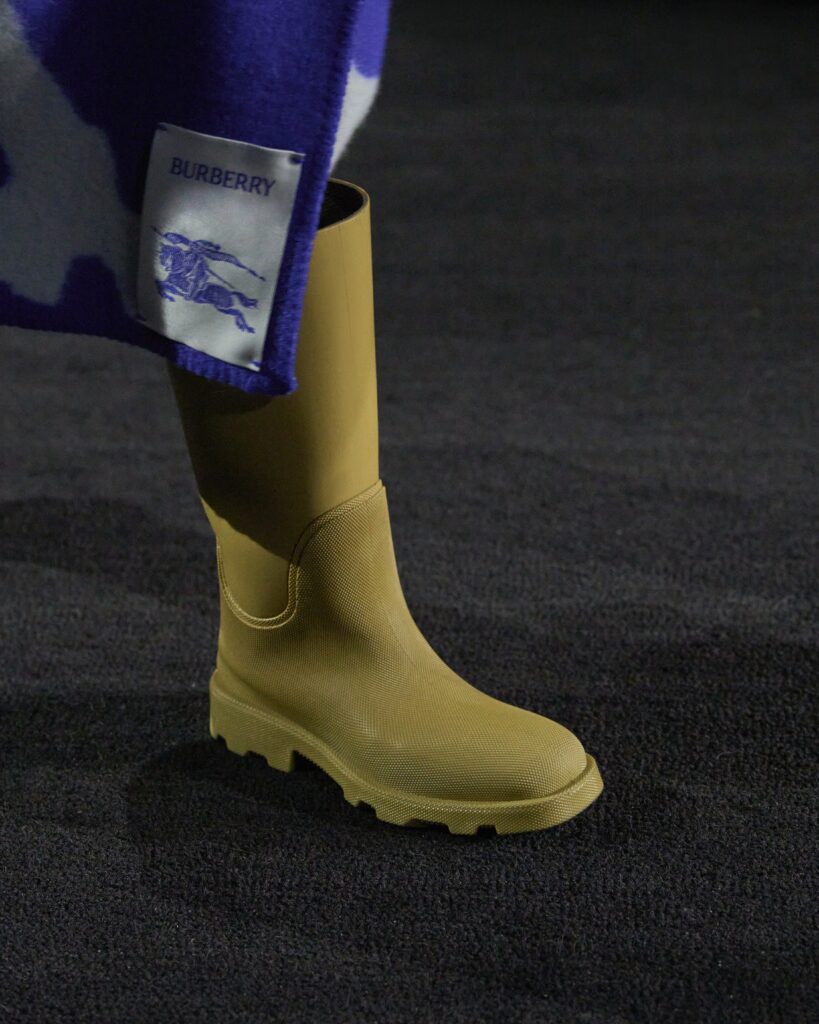 Accessories maintained the same levels of vibrancy as the garments; silver chains and wrapped scarves adorned necks, oversized faux fur hats sat on heads, personable saddle bags and satchels were slung or held, classic sunglasses shaded eyesight, and even a knitted mallard cap had a presence. Shoes came in a plethora of different shapes and sizes, rain and equestrian boots crossing the floor alongside sneakers, sandals, and pumps.
Charming the catwalk with a final walkaround, the models marched into shadow, Lee appearing as the sole figure on the runway, who left viewers with a bow of appreciation and a triumphant first impression for his future at Burberry.
Moving the brand in an exciting new direction, Burberry's Fall/Winter 2023 collection is a rousing step for both Lee and the fashion industry as a whole.
Here are our favorite looks: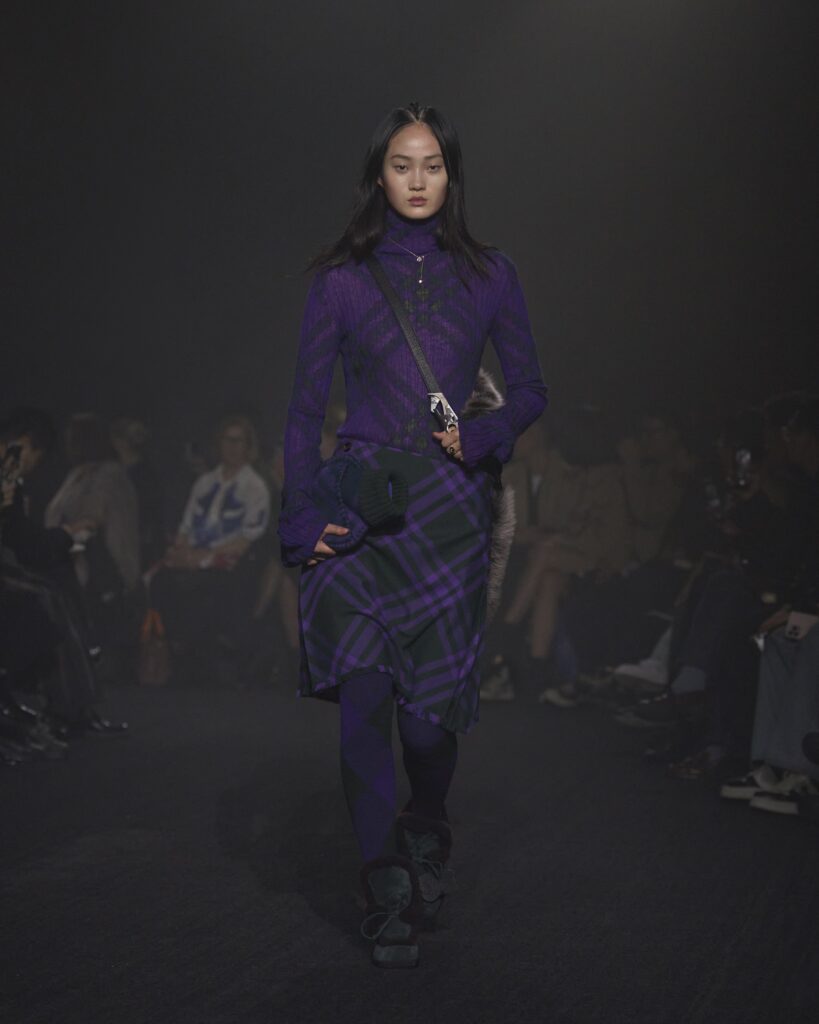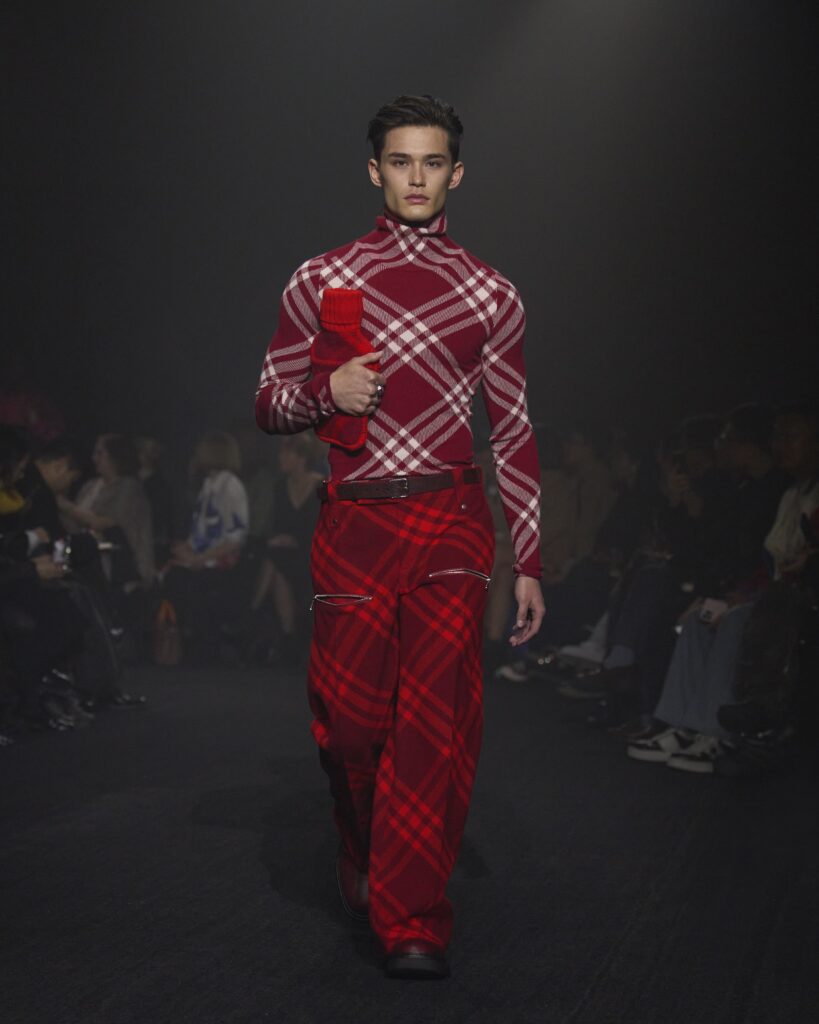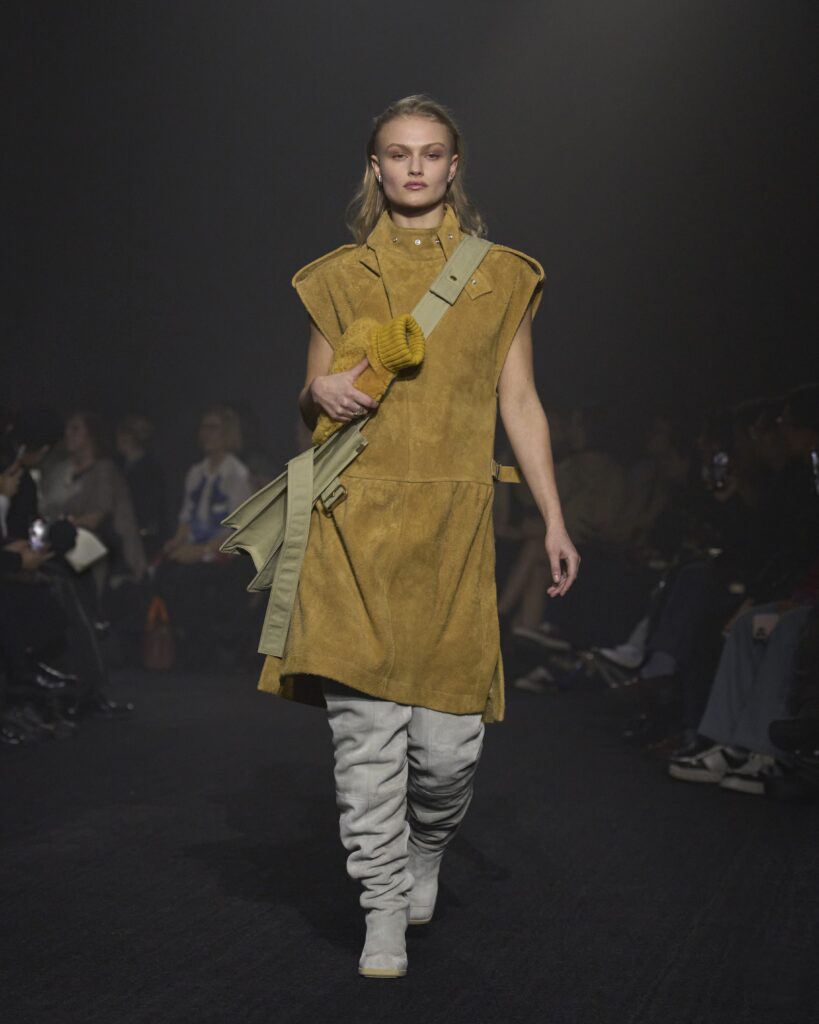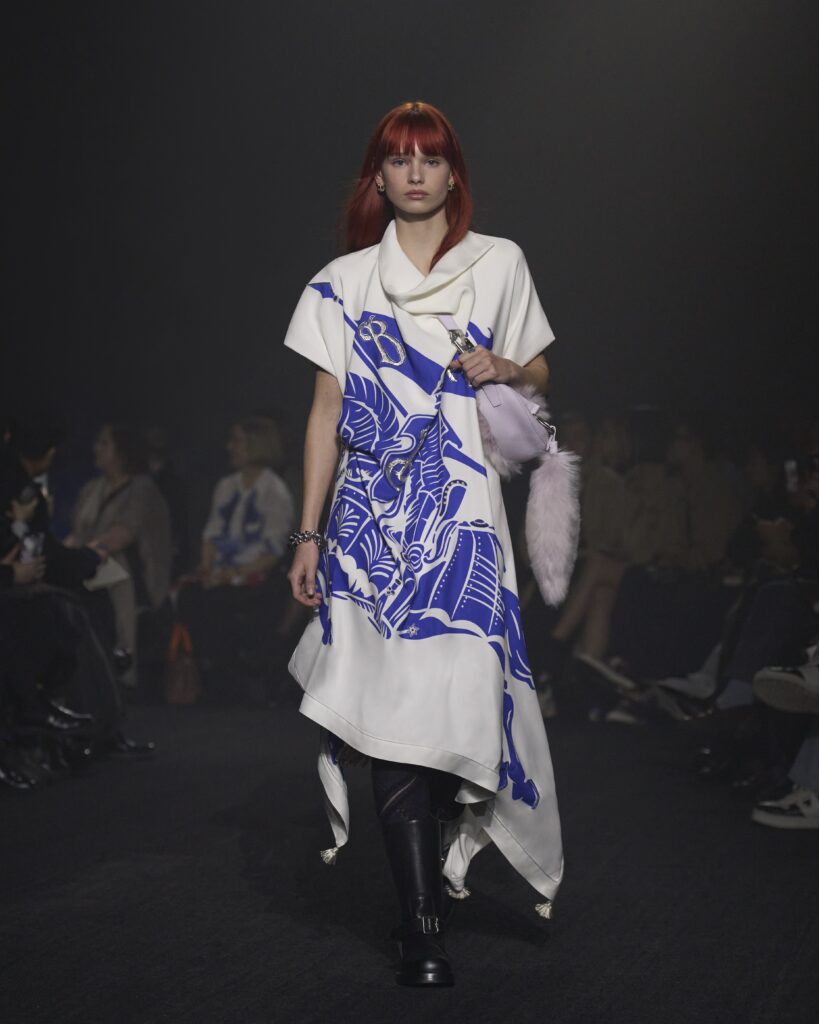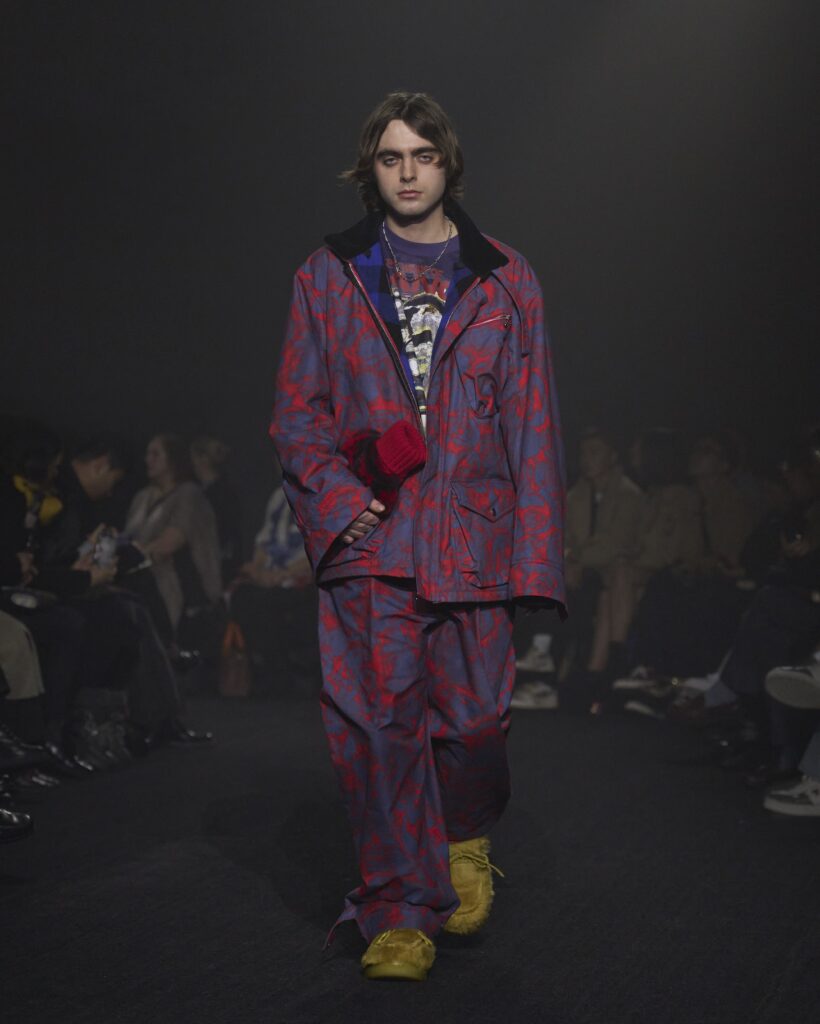 Image credit: Burberry