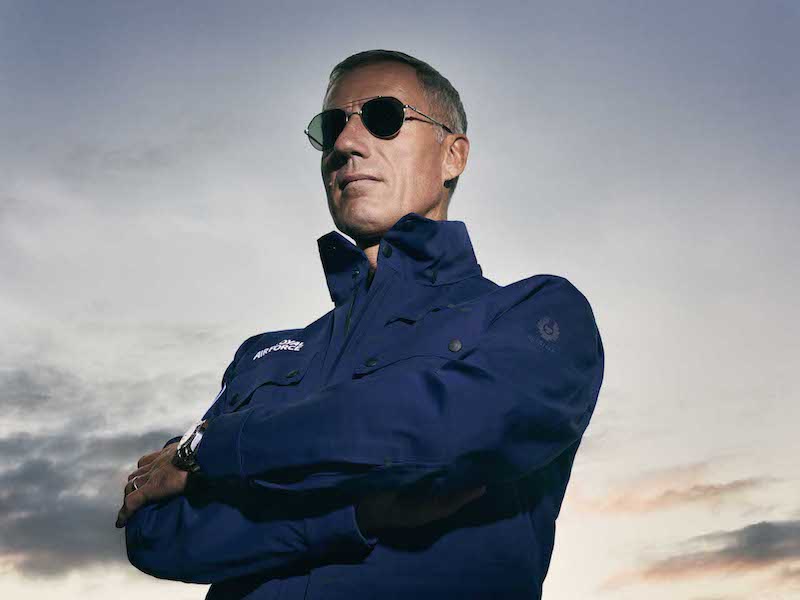 Belstaff x The Bloodhound Project: A Partnership Breaking Records
Belstaff, the modern British heritage brand, has announced a partnership with The Bloodhound Project. This collaboration is in celebration of the car, Bloodhound SSC which made its public debut at 200mph at Cornwall Airport, Newquay. The debut is ahead of a new World Land Speed Record campaign which will see the team attempt to break the current record and then 1,000mph. Driving this incredible machine will be the current Land Speed Record Holder, Andy Green.

To celebrate the partnership Belstaff has launched the limited edition Bloodhound jacket. This is an evolution of the brands signature silhouette four pocket jacket style. The material is unique to the house with a main focus on functionality. Available in 'Bloodhound Blue', it has a tilted left chest pocket, reflective details, high stand collar, smartphone friendly pocket and concealed orange hood for protection from the elements. A certificate of authenticity signed by Andy Green is also given with every purchase.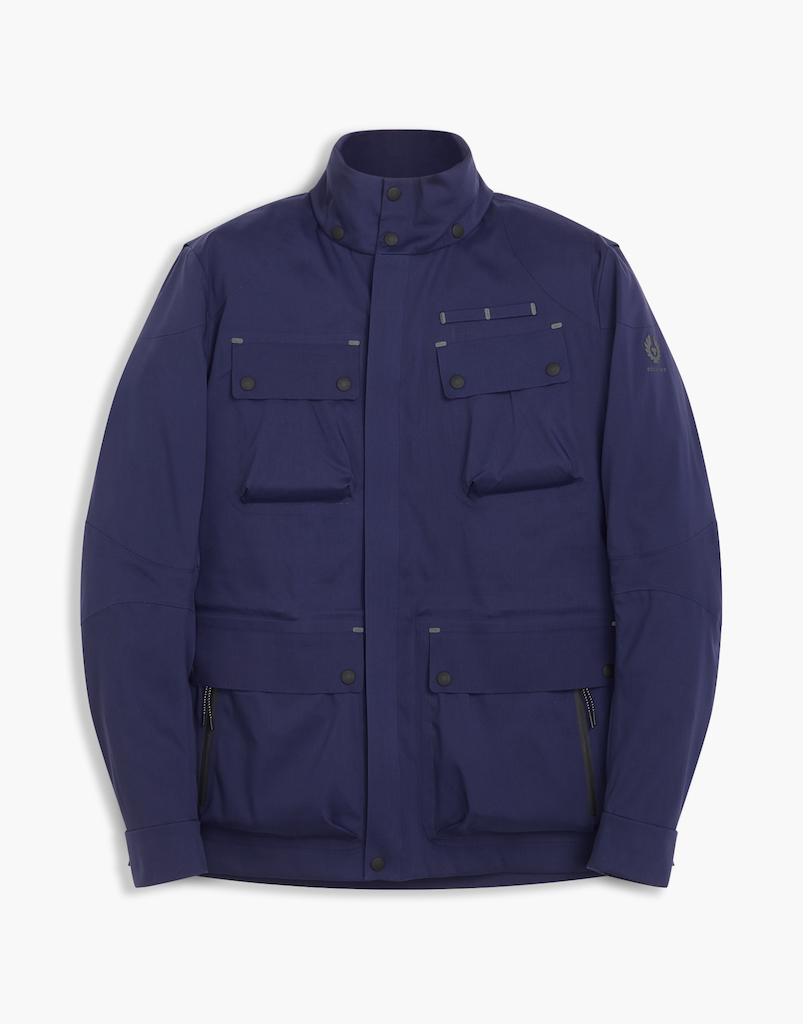 They will also launch a unique pair of sunglasses, designed for use in the African desert during the record attempts. The eyewear is produced using a double mould injection process, giving the frame their signature Bloodhound blue and orange hues. The frame is lightweight and durable whilst the lenses have been made from a cutting edge technology. All aspects of working in the harsh conditions of the desert were taken into consideration during the design and construction.
Andy Green explains "we are very fortunate to have Belstaff who is a leader in their respective field as a sponsor. It means that we know whatever they give us, it is the best we could possibly get."