The focus of Prada's Spring/Summer 2022 womenswer collection is explore both desire and sensuality through 'a direct address of dress'. Produced by Miuccia and Raf Simons, the collection finds itself at the cross section between actuality and fantasy, the physical and cerebral.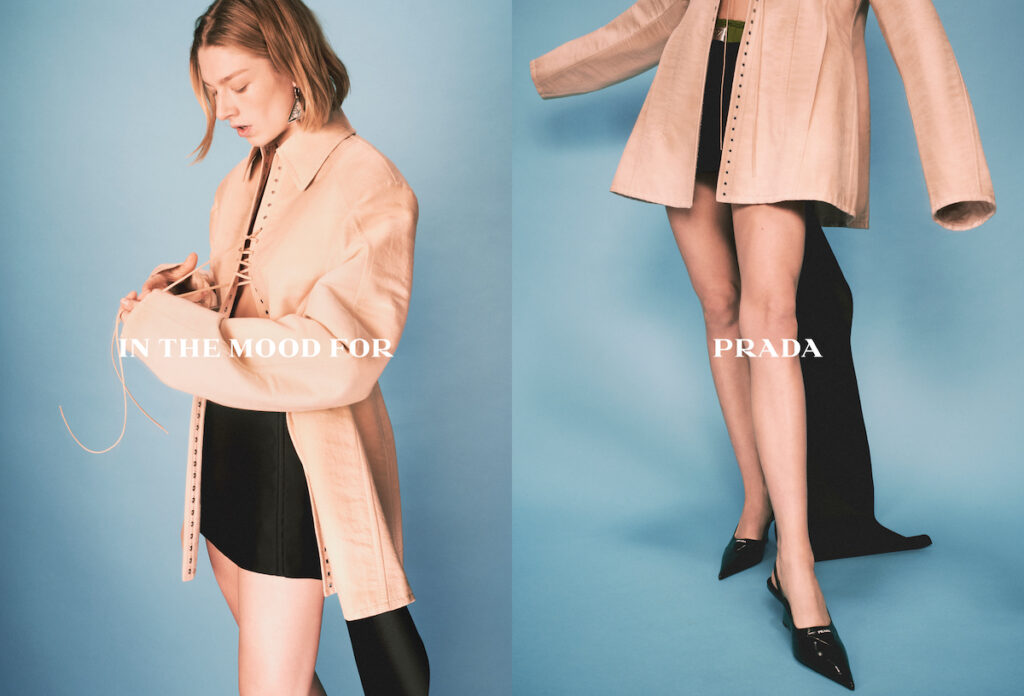 An exploration of desire and sensuality – a direct address of dress. The campaign for the Spring/Summer 2022 Prada womenswear collection by Miuccia Prada and Raf Simons collides actuality and fantasy, the physical and the cerebral. A feeling of Prada evolves to the mood of Prada, reflecting the emotional resonance felt between a woman and her clothes.

Minimal diptychs present a cast of women – lead by the actor Hunter Schafer alongside models Selena Forrest, Julia Nobis and Lina Zhang – captured in the act of dressing, or undressing. Striking details express a sense of closeness, drawing the viewer in. The picture plane is stripped back – our focus is on these women, their focus is on themselves. Intimate and real, these ambiguous, intriguing photographs by David Sims showcase the innately personal relationship of people to their garments – the women inside Prada. They celebrate and immortalize everyday gestures, moods of life. Through the season, the campaign evolves though a series of videos and photographic contributions devised by a series of emerging image-makers, each invited on set to interpret the collection, the campaign, and the mood of Prada.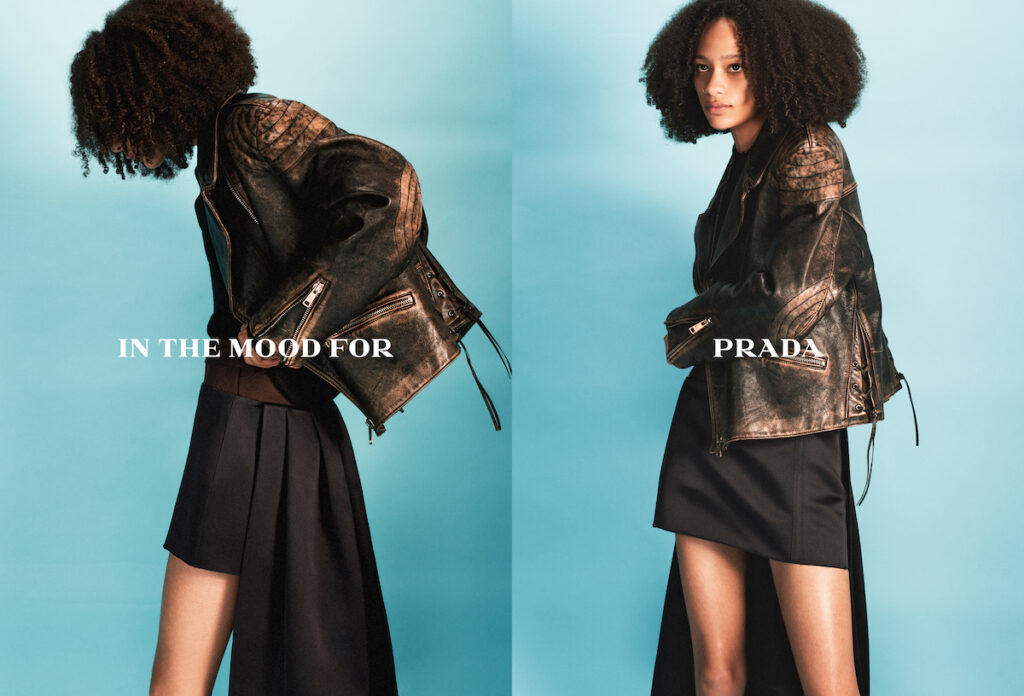 Image credit: Prada