Alexander McQueen has defined a new sense of decorum as they stretched the limits of formality in fashion with their Pre-Fall/Winter 2023 collection. Brand Creative Director Sarah Burton's vision for the style is one that still presents professionalism while progressing its contemporary nature.
Taking a page from her previous conventional endeavors, such as her tailoring for the March coronation outfits of Catherine Middleton, the princess of Wales, and her daughter, Princess Charlotte, Burton's looks displayed classiness first and foremost. Through her utilization of angular geometry and slashes in the cloth, however, she devised a unique methodology that toed the line of archetypal formality.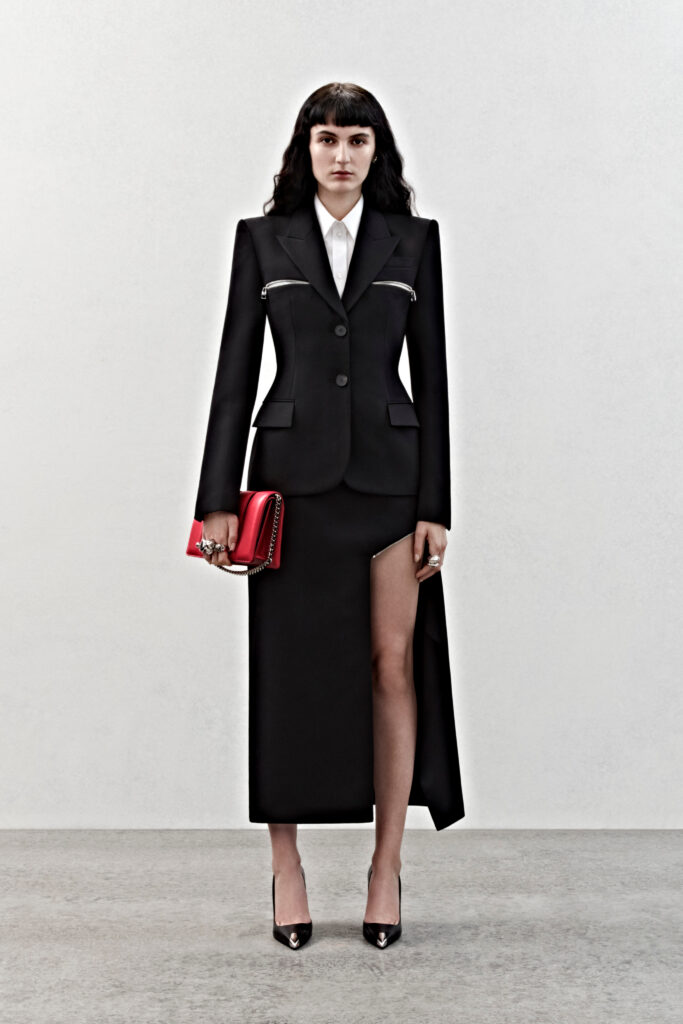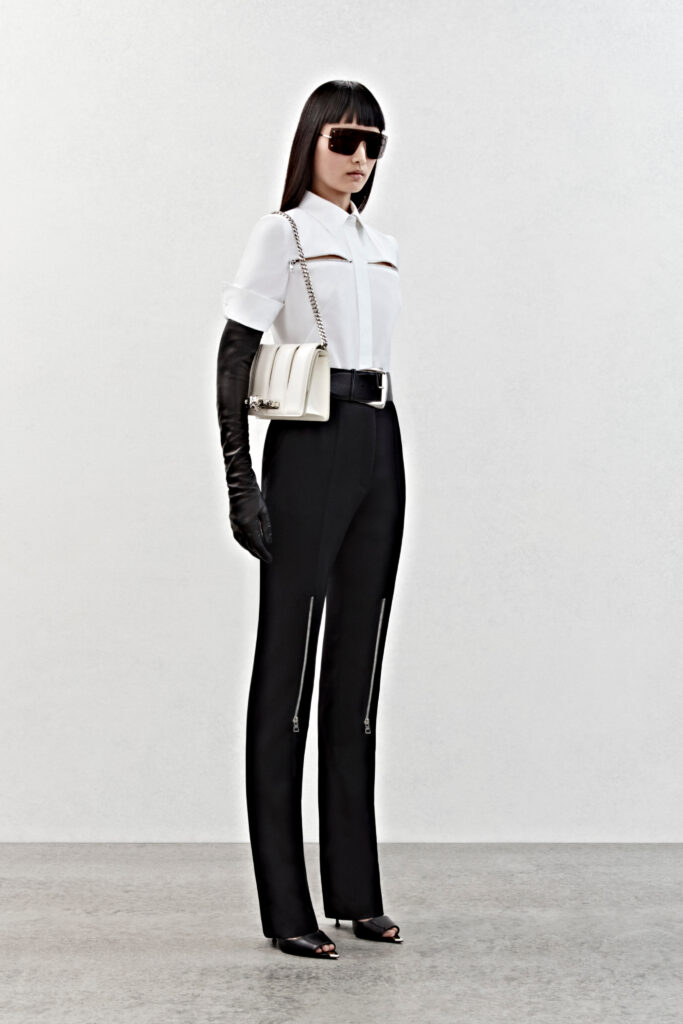 Clothing types crossed the spectrum of white collar, from office wear to business casual, with tailored jackets, ruffle dresses, high-waisted pants, and leather skirts intermingling in the collection.
The lineup took the concept of "business party" and leaned into the "party" aspect, tweaking pre-existing forms into fresh designs with touchstone McQueen techniques.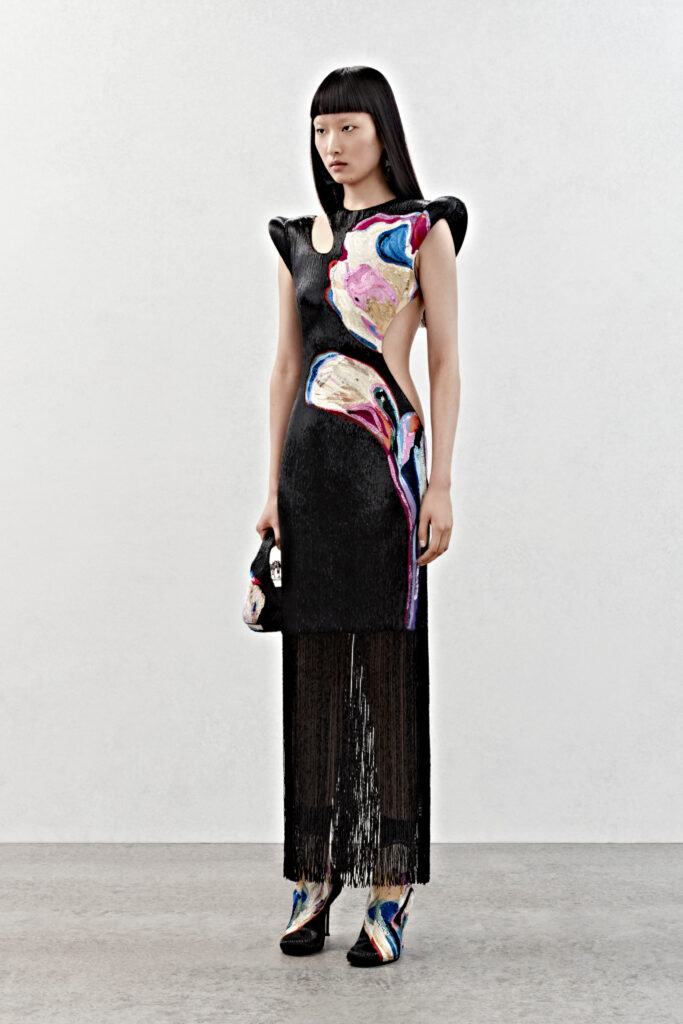 The craftsmanship of cuts, whether curving across the body or trimmed into trilateral patterns, emphasized a departure from stuffy suits, opting instead for a focus on flesh and figure. Paired with the sharp shapes of the attire's shoulders, necklines, and bottoms, the configurations were reminiscent of Founder Alexander McQueen's own hand-made tailoring.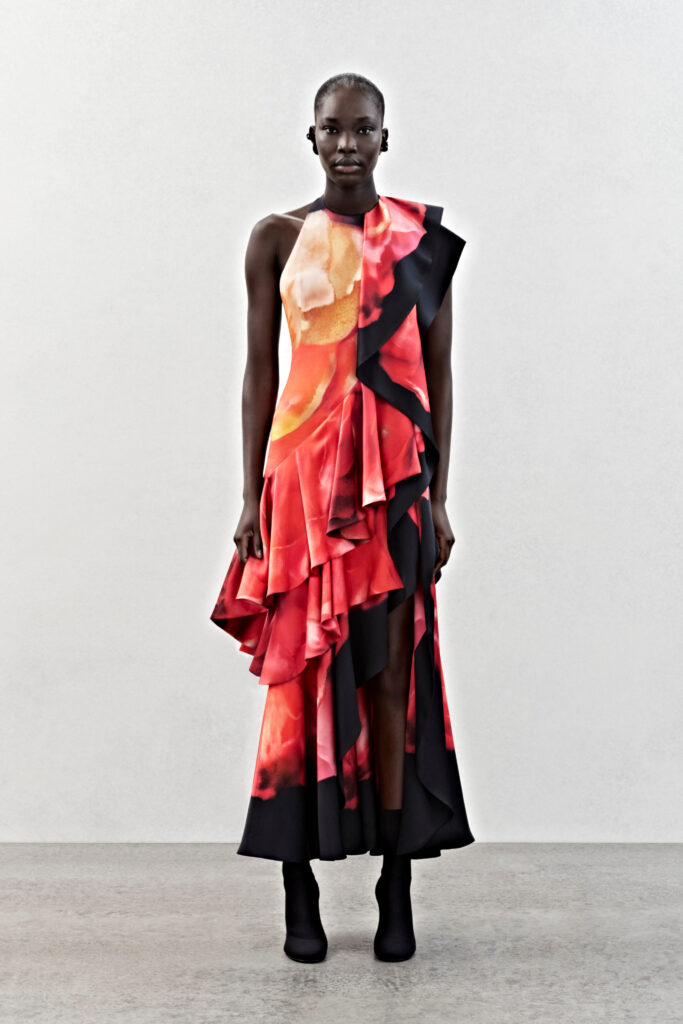 Vibrancy exuded off of the pieces, Burton's flare for color challenging the usual muted tones of dress clothes. Fiery reds exploded over dark garments, suits came in bright yellow or pink, flower motif patterns bloomed onto tops, all creating a visual feast for the eyes.
Accessories also followed in those exemplars, with pumps, boots, and sandals fraternizing, shining silver and gold jewelry adorning ears, wrists, and necks, and studded vivid leather bags being held or slung over shoulders.
With their marvelous Pre-Fall/Winter 2023 collection now off the clock and available, Alexander McQueen has managed to encompass the style of formality while diversifying and defying the traditional limits of the concept.
Here are our favorite looks: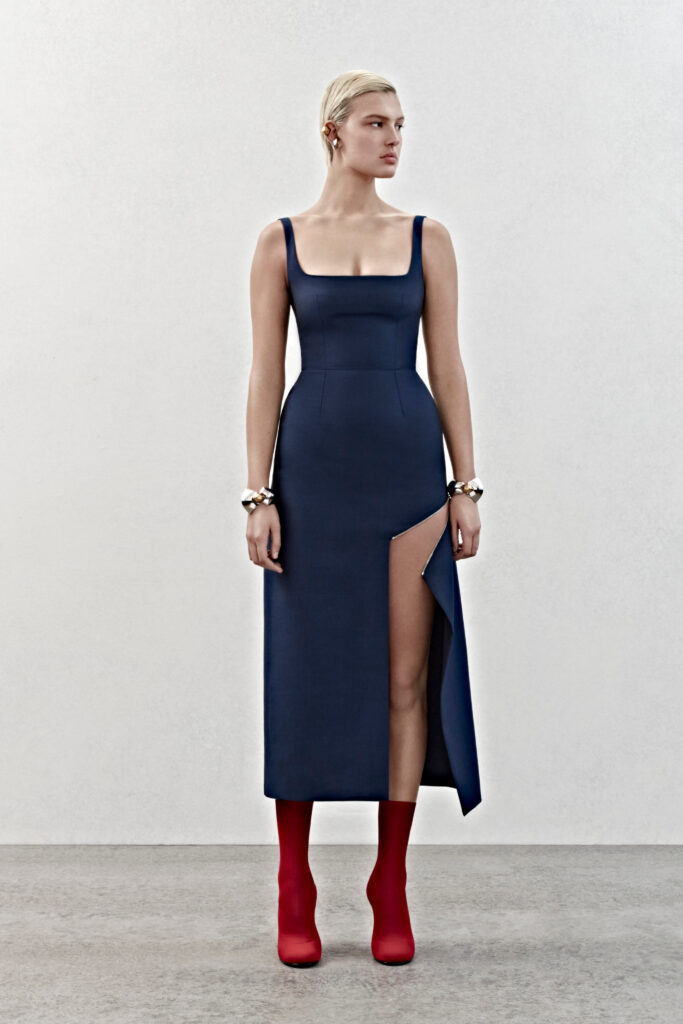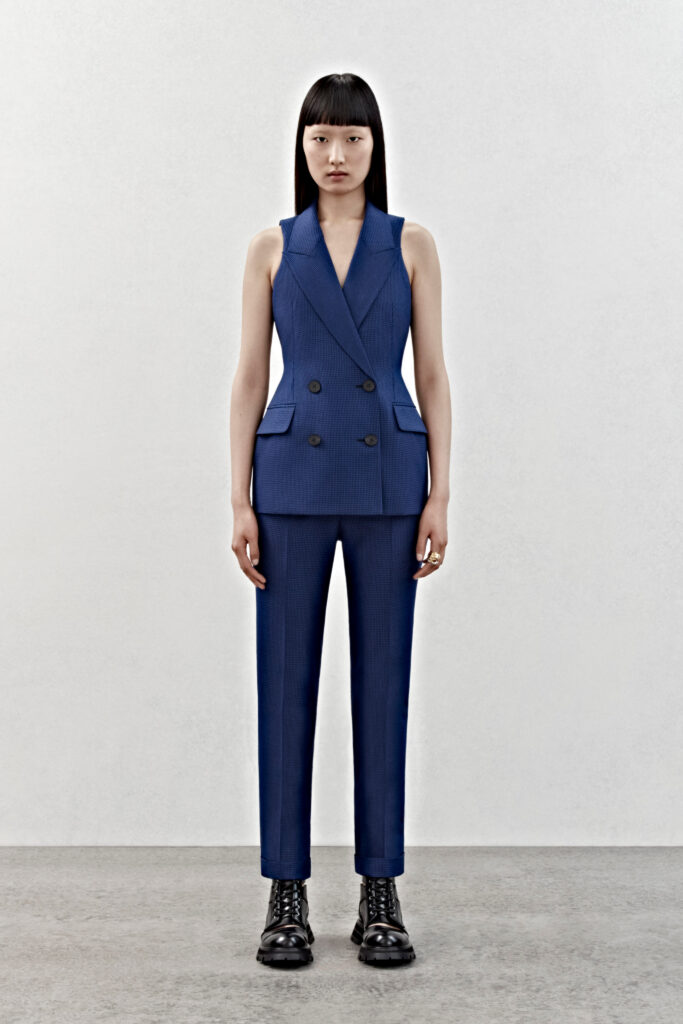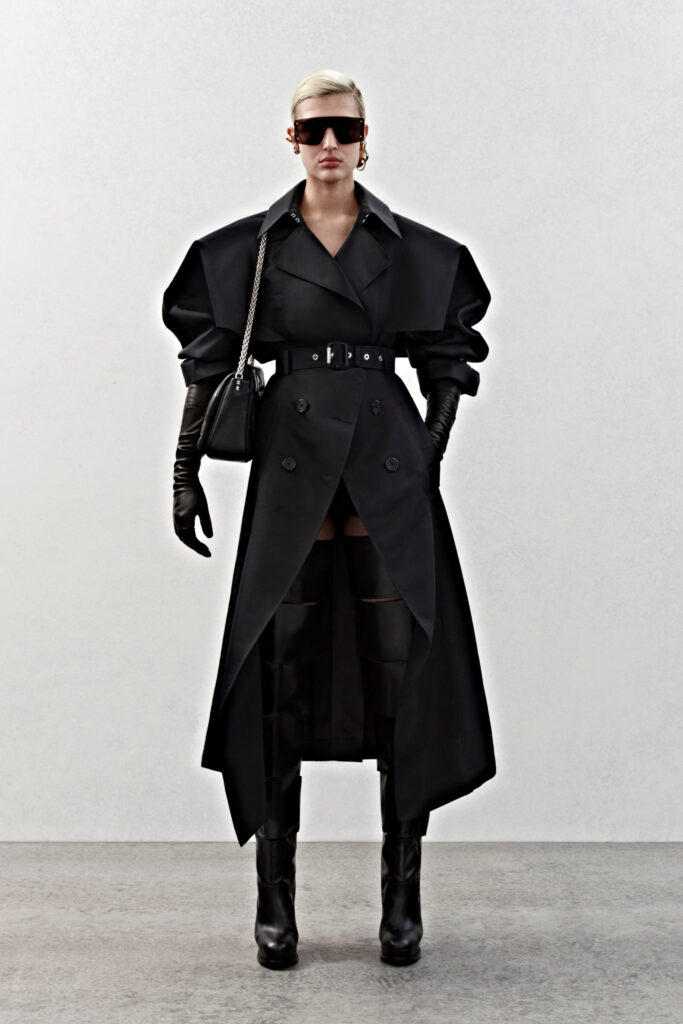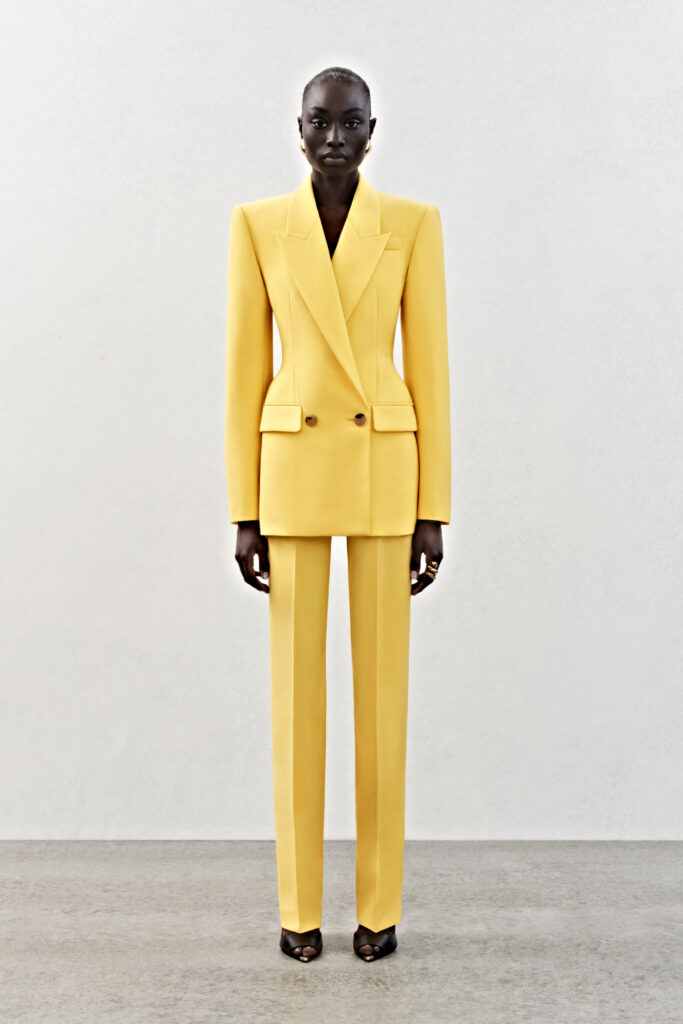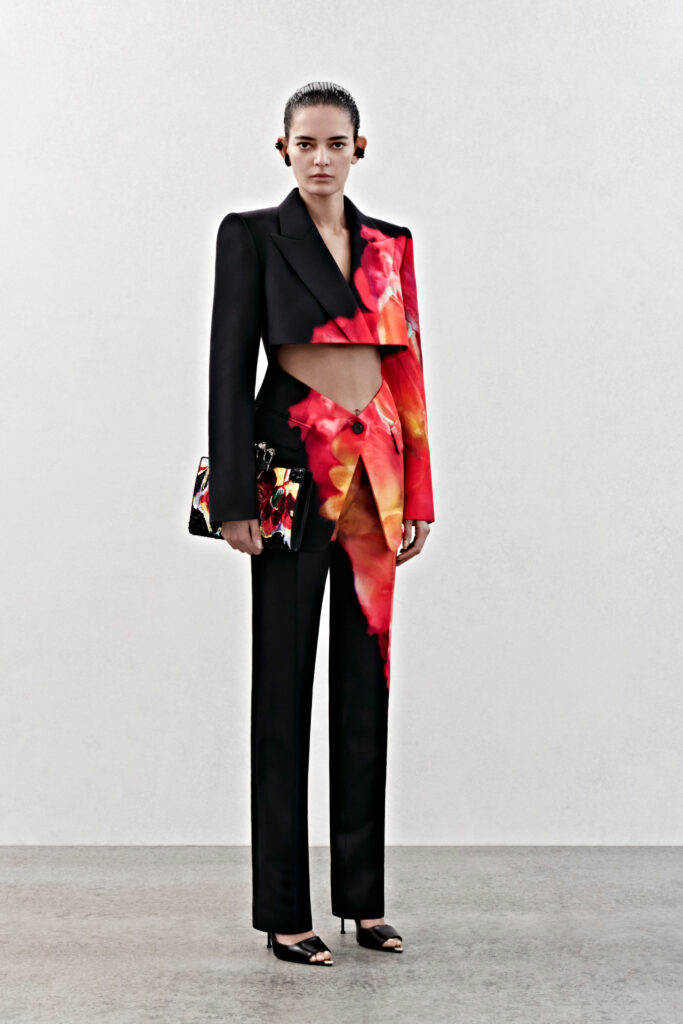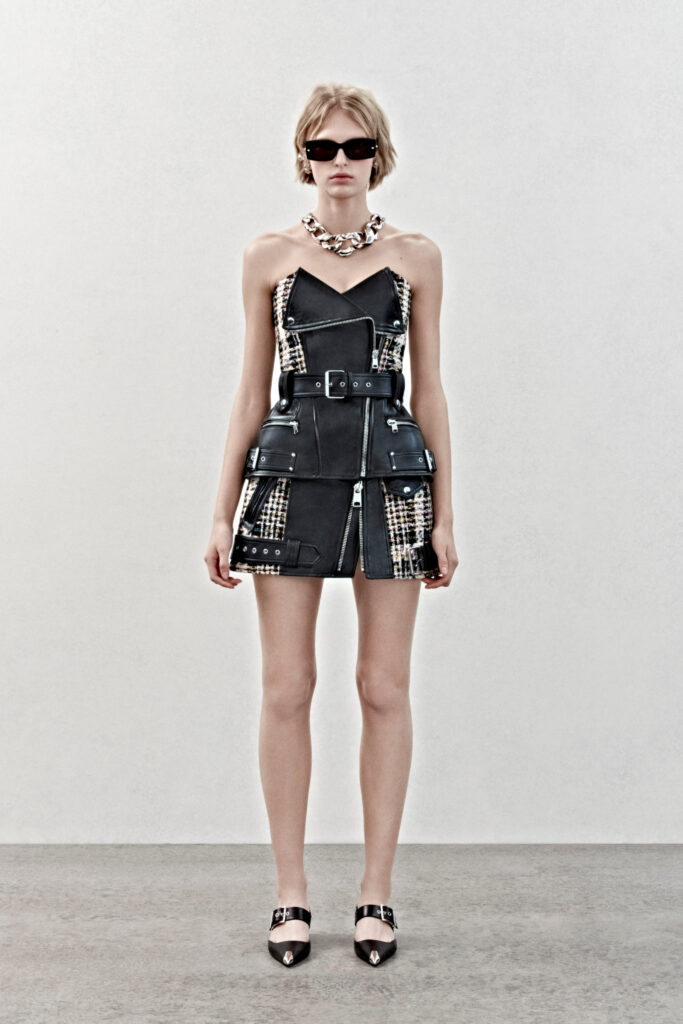 Image credit: Alexander McQueen