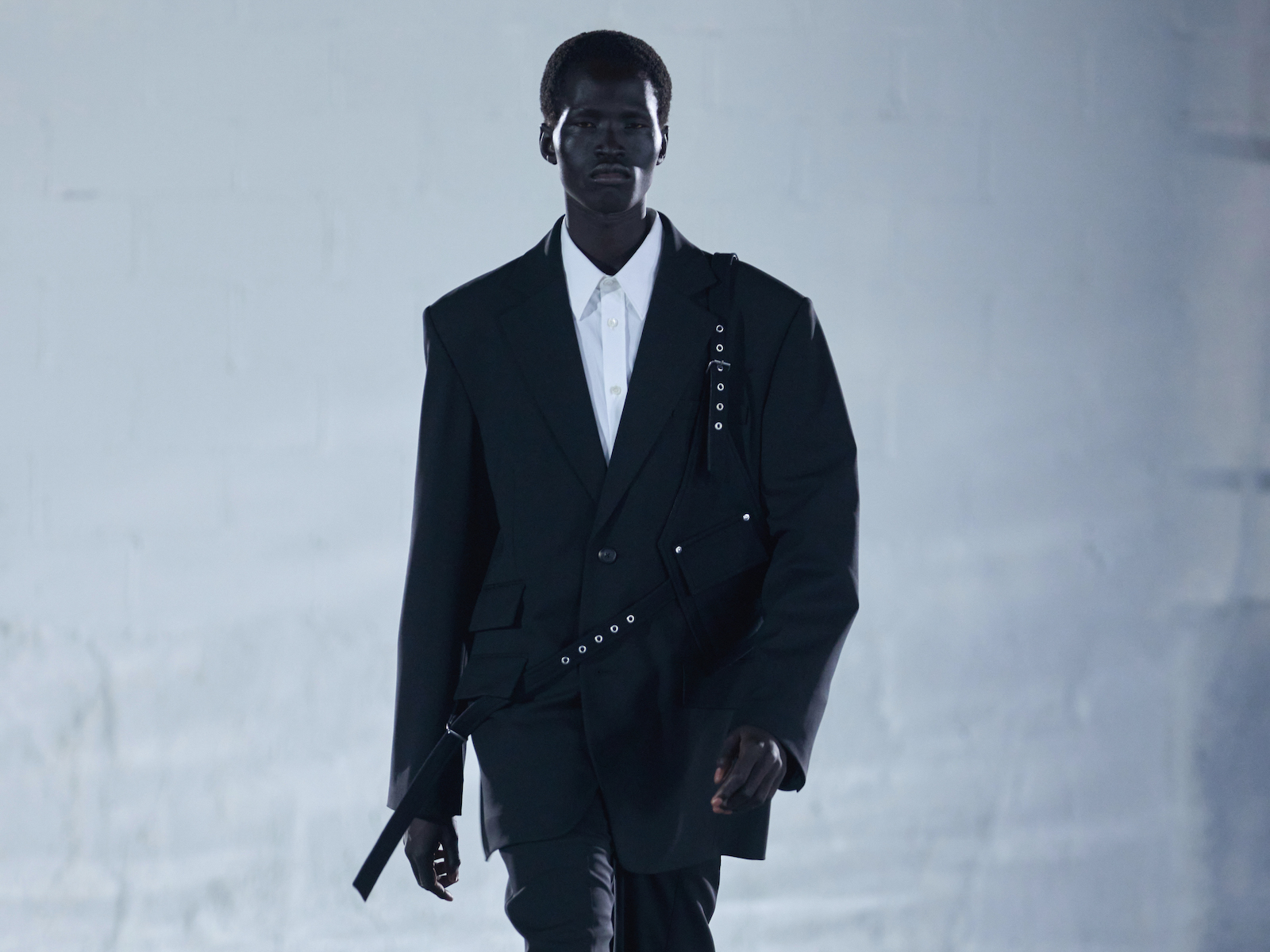 Work Wear and Cowboys for Helmut Lang Autumn/Winter 23′
With the recent appointment of Peter Do as the new Creative Director of Helmut Lang, the iconic brand presented their last season before this major shift with Autumn / Winter 2023. Exploring both spectrums of uniformity and individuality, this reinvented collection is all about work wear and cowboys.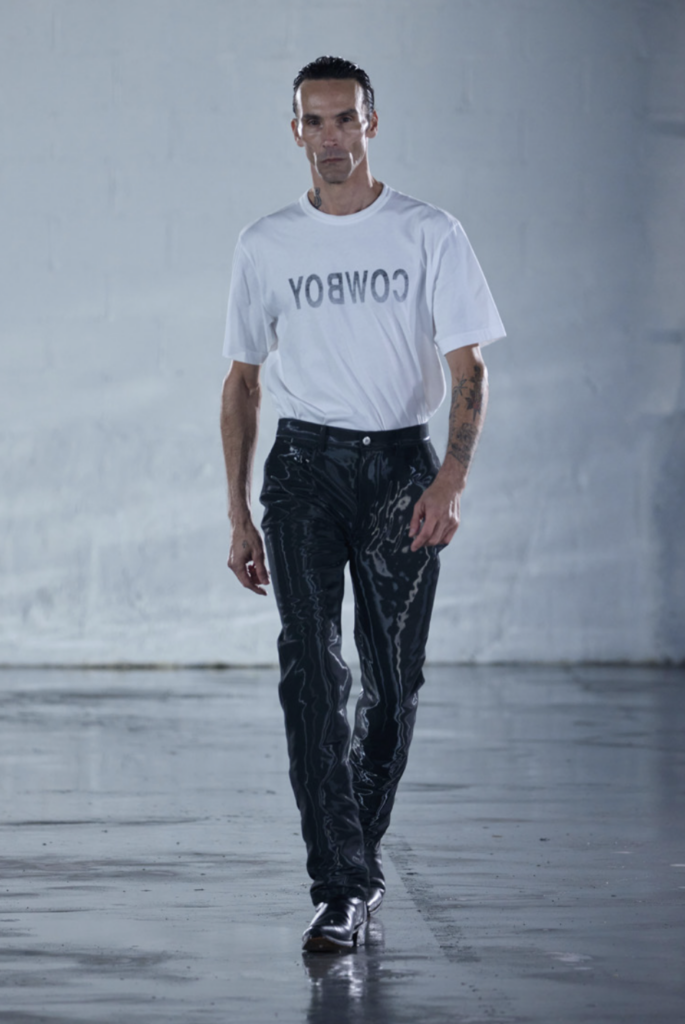 As a respectful homage to the eponymous designer's S/S 2004 season, this collection references the iconic 'COWBOY' graphic, as well as modernizing and expanding upon more codes of this iconic American character. This collection re-examines the cowboy's spirit of attitude through simultaneous functionality and decoration.
In true Helmut Lang fashion, the show is a masterpiece of ambiguous minimalistic designs. The color palette remains earth-toned, particular, and sophisticated.
Worker wear is at the heart of this show, rather than the louder cowboy accents, patterns, and accessories. Calling upon all occupations, Helmut Lang presents a collection of various imagined characters operating within this world-built 'Wild West' of corporate bandits.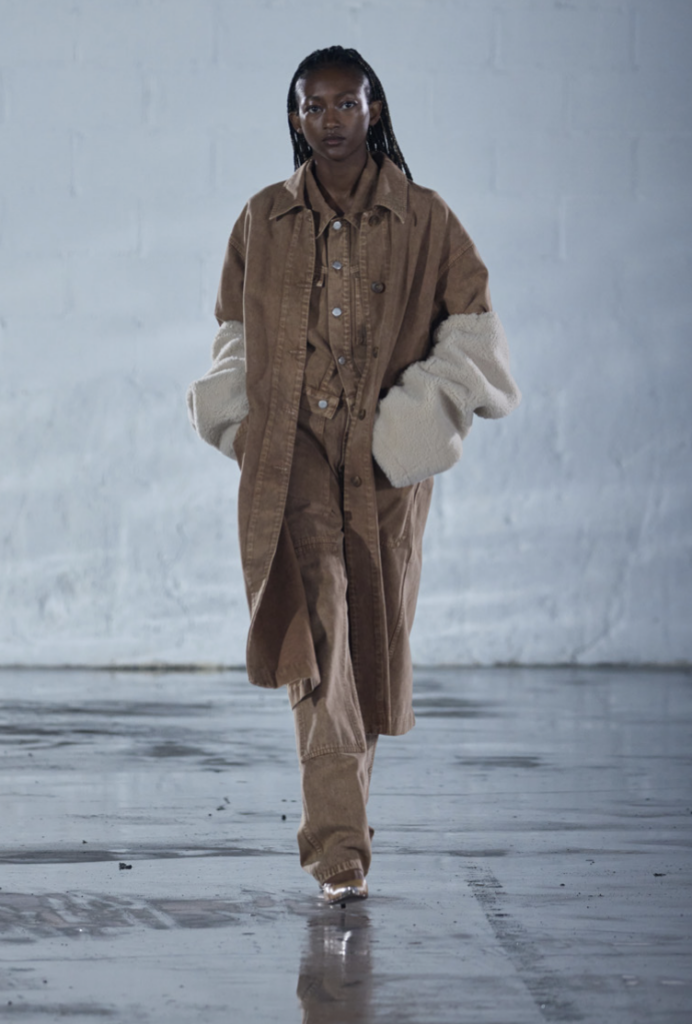 Consisting of elegant blazers, layered canvas work jackets, corduroy shirts, glossy waxed long rain coats, form-fitting dresses, t-shirts, and denim pants. Elements of work wear acted as the foundational layer or anchor for plenty of the looks— displaying white collars, tactical vests, thermal knit tops and turtlenecks.
The looks are both intimate and intimidating, with a strong fidelity to utility but a constant desire for flamboyance or glitz, much like the uniform of a cowboy. Including materials and characteristics such as shearling, wool, hide, silk, each model is infused with a certain showiness with each step.
Accessories came in the form of bolo ties, handbags, ascots, and silver hardware.
As the brand wraps up another era of identity and introduces a new one, the Autumn / Winter 2023 Helmut Lang show was an effective and refined adaptation of heritage that provides excitement for the future of the iconic name.
Here are our favorite looks: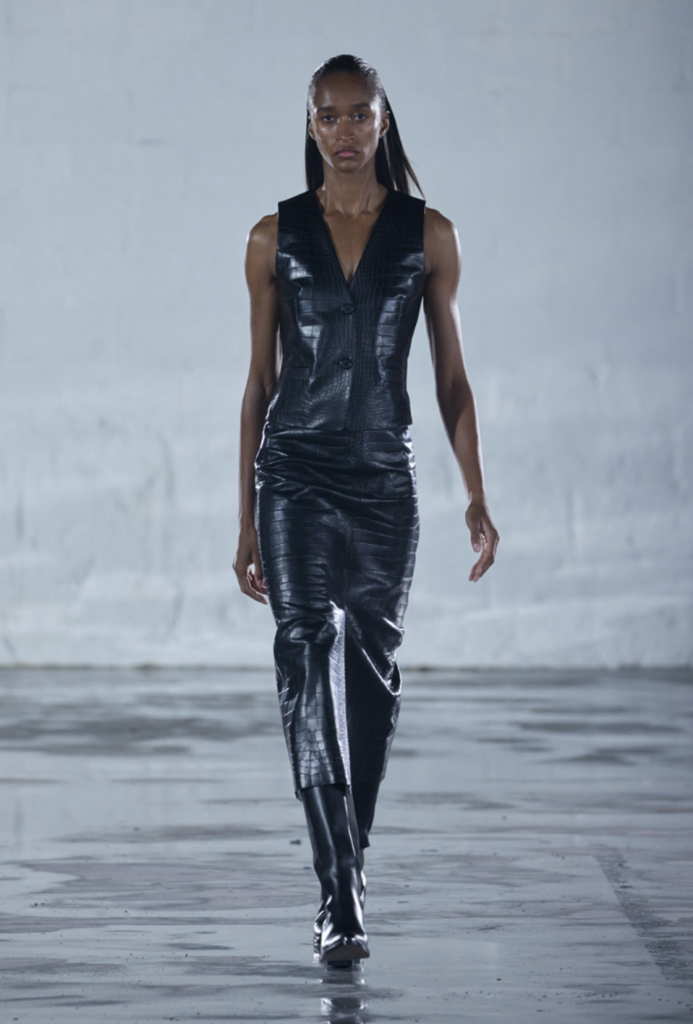 Image Credit: Helmut Lang