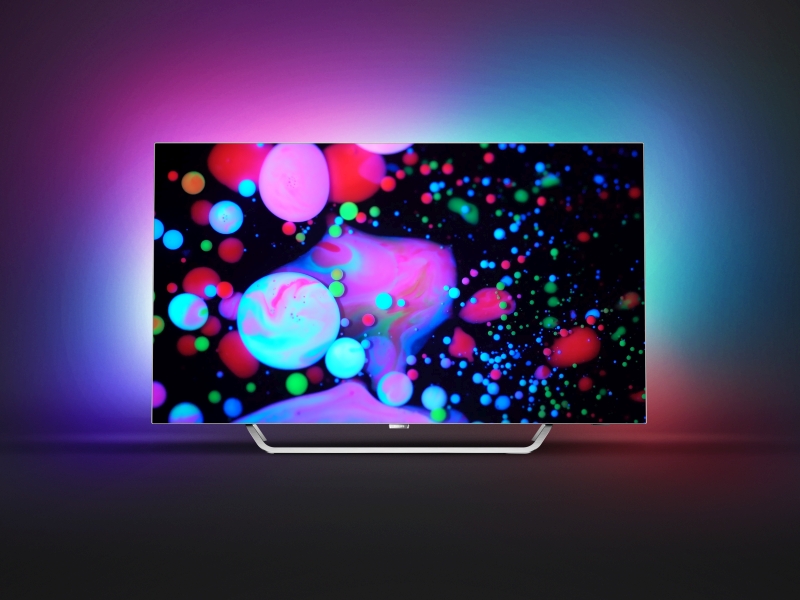 This OLED TV Brings You a Perfect Viewing Experience – Philips 55POS9002
Remember when TV's were so small, yet so heavy, and no matter how far you put it into the corner, it was still in the middle of the room? The backs were huge and so inconvenient for a room with limited space. And then, after all that work to get it into the perfect position, you had to walk back and forth form your seat to the TV, just to change the channel! Sure, time travel sounds fun and all, but we never want to see these TV's again.
Thankfully, the geniuses of the world have since created much better televisions that are sleek and fit any room better than a fifty pound box of static. The new Philips TV is one we need to share with our you. What this TV can do, far surpasses other devices. Here are the amazing features and ways that this TV will brighten your life (and not break your back):

Google Play store and Philips app gallery: look beyond TV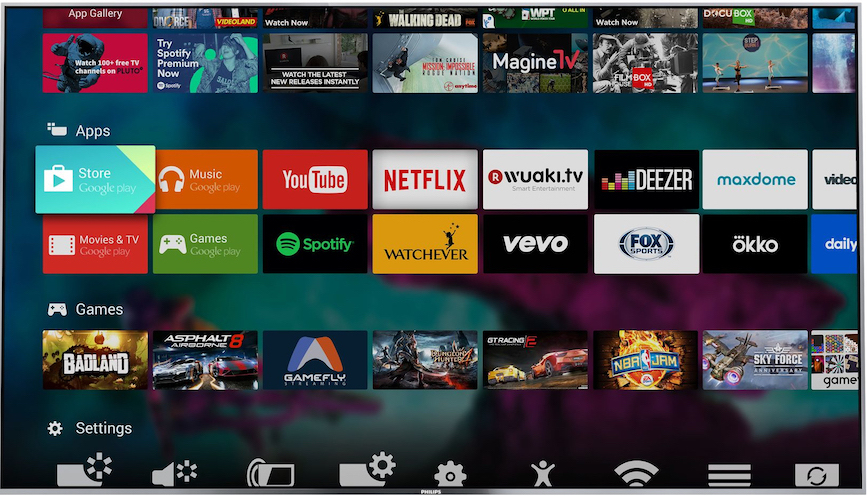 The Google Play store and Philips app gallery go beyond traditional TV programming to bring you a big online collection of films, TV, music, apps and games. 16 GB of expandable memory means there's plenty of room to store all your favourite content and
to install more apps.
Ambilight changes the way you look at TV forever
You've created a home that's more than just a house, so why not choose a TV that is warm and inviting too? Philips' unique Ambilight technology makes your screen much wider—and your viewing experience more immersive—by emitting an extra wide glow from three-sides of your TV screen onto the surrounding wall. Colour, vibrancy and excitement move beyond the screen and into your living room to bring you a viewing experience beyond the ordinary.

OLED TV: Only perfect black creates perfect colours
Philips OLED is the next generation of TV technology. Unlike conventional LED TVs, OLED doesn't need a backlight. Each pixel makes its own colour and light. When they are turned off, they are completely black. With such deeper blacks, you get enhanced colours and astonishing contrast that allow you to enjoy the purest, most lifelike image produced from a Philips TV yet.

For a truly certified premium UHD entertainment experience
With the fully certified Philips Ultra-HD Premium TV, you can now enjoy brand new HDR content on your TV, as well as marvel at your Philips TV's clear and detailed resolution and profoundly deep contrasting images. All this, coupled with a full dazzling array of illumination and a brilliant kaleidoscope of colours, will surely take your breath away.

The ultimate in contrast, colour and sharpness with HDR Perfect
High Dynamic Range Perfect is the superior choice in redefining in-home entertainment through advances in contrast and colour. Enjoy a sensory experience that captures the original richness and liveliness, yet accurately reflects the director's intent. The end result? Now you can enjoy your TV with brighter highlights and ultimate contrast and colours. With unrivalled levels of pure vivid detail, this is HDR Perfect: it's TV like you've never seen before.
Philips Triple Ring technology for enhanced powerful sound
With enhanced Philips Triple Ring technology, you now have even better speaker movement in the subwoofers. More movement means more punch! So you'll enjoy a much more powerful sound, even in a thin Philips TV design.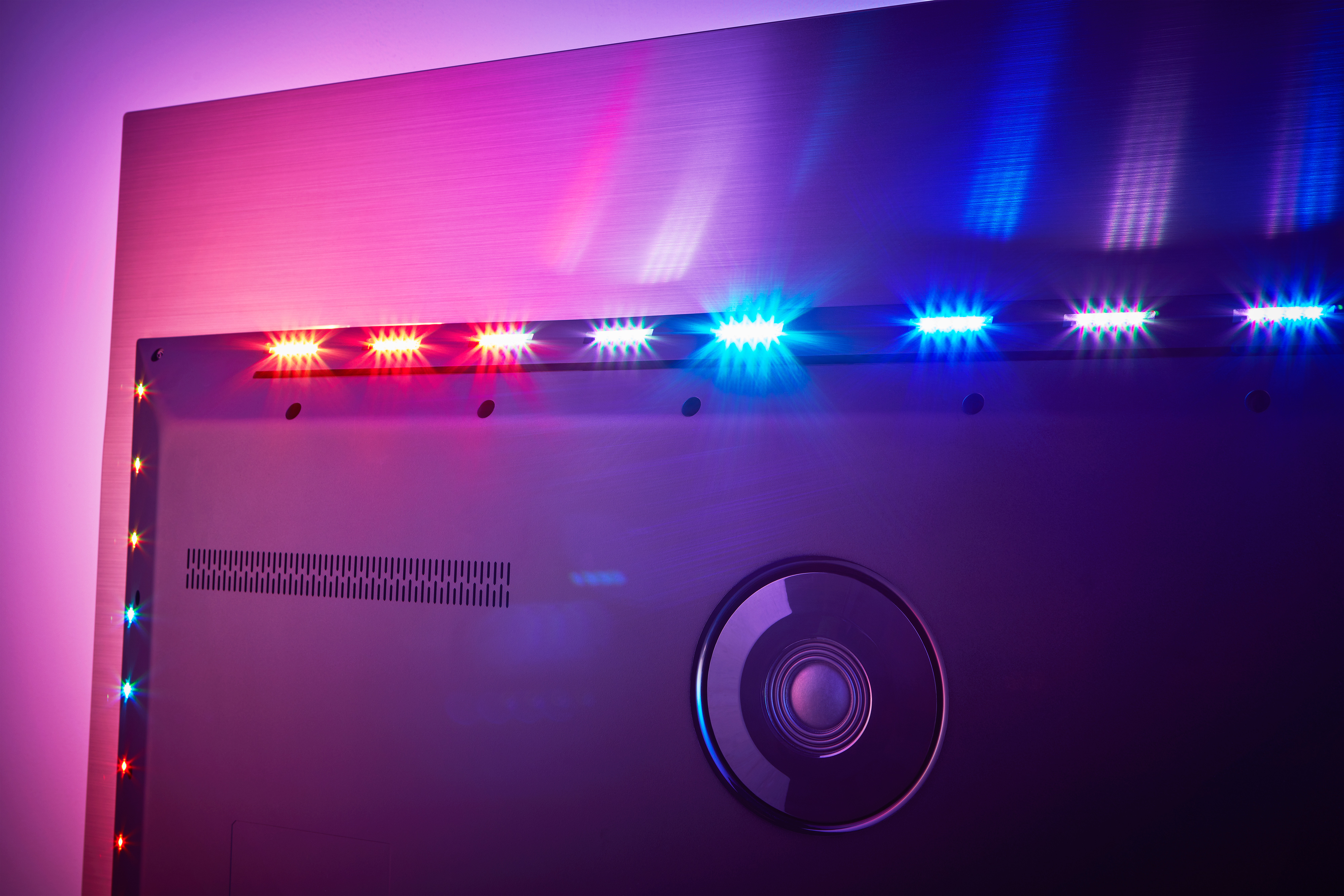 Hear every detail with DTS HD Premium Sound
Great TV speakers demand a powerful processing engine that preserves the purity of the original audio content. DTS HD Premium Sound is designed to deliver the experience consumers have come to expect from high-end sound processing: immersive surround with deep, rich bass and crystal-clear dialogue that is delivered at maximum volume levels and without any fluctuations, clipping or distortion.

Dive deeper into the darkness with OLED TV
Dive deeper into the darkness with OLED TV. Organic self-emitting pixels achieve the deepest levels of black because of their unique ability to completely switch off – no light is emitted or passes through the pixel. This brings a huge range of contrast to your screen, bringing shades and colours to life in a way that LED TV technology cannot match.
Pros & cons
Pros:
+ Outstanding image quality
+ Design element
+ Fast service
+ Good price for an OLED
+ Easy handling
+ Ambilight
+ Hue integration
+ Good sound
Cons:
– Messages/ Info at the screen, because of ghosting
– Long switching time
– The operation of the software (Android) is a bit cumbersome but works fine
Conclusion:
We are in love with the OLED TV from Philips with convinced in our test with excellent image quality. The 55POS9002 reproduces colors very naturally, the very high sharpness remains even in movements. Although the device is super slim, the sound is clear and clean. The equipment of the smart TV with recording function is O.K. – but during recordings it is not possible to see any other program. An absolute eye-catcher is the Ambilight, which illuminates the wall behind the TV to match the current TV picture.
Now you can't get Netflix & Chill even faster – the remote control directly has a Netflix command button (we love this feature!)
Our recommendation: definitely go buy it.
GET IT HERE →
See more here:

In cooperation with Philips.
Image credit: Philips