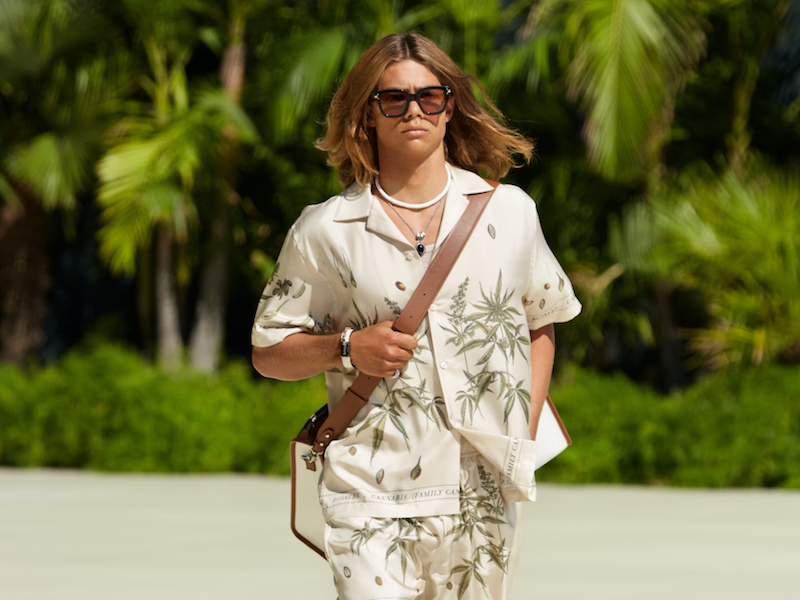 The spirit of authenticity – Amiri Spring-Summer Menswear 2021 runway show
Presenting its collection in Los Angeles for the first time, Amiri's Spring-Summer 2021 represents a proud homecoming and tribute to West Coast culture. As the community begins to reconnect, this season encourages a message of comfort inspired by an attitude of wellness and ease that is quintessentially Californian.
Overlooking the city, the show is captured at John Lautner's iconic Sheats-Goldstein Residence in Beverly Hills – a stone's throw from the brand's new Rodeo Drive flagship store. An original mix created and performed by legendary LA producer, The Alchemist, floats through the runway.
This season, CEO and Creative Director Mike Amiri paints a native's portrait of the LA spirit: expressive stories riff across an eased silhouette, embracing an attitude of comfort and leisure alongside the house's rock 'n' roll voice. At the heart of the collection, Amiri's signature relaxed tailoring is coupled with 70s-inspired sportswear as athletic constructions become the equivalent of a tailored suit.
In the spirit of authenticity, this collection is a dedicated curation of LA's distinctive lifestyles– a perennial muse for the Amiri house.
Here are our favourite looks:
Image credit: Amiri