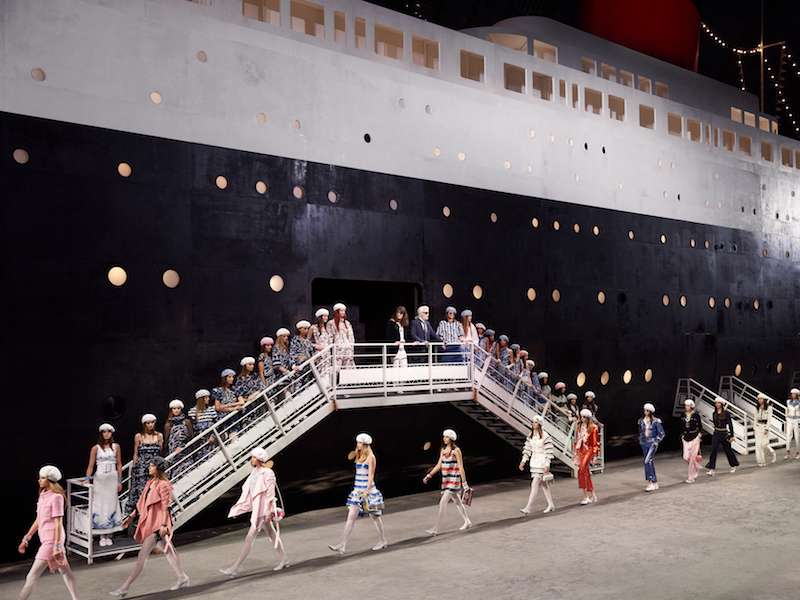 The Sea Lover, Coco on Deck: Chanel Cruise 2018
Order the entire collection and book the cruise… we promise, we won't judge

It's officially cruise season, and what a better way to shed off the annual May-gray than with some sunshine in the south of France, head-to-toe in the designs of Lagerfeld himself.
On May 3rd, Chanel took sail on the La Pausa, a cruise ship in full effect, named after Gabrielle Chanel's Provençal residence. Voyaging through the history of the early Gabrielle Chanel and her many rendezvous atop the deck of the yachts belonging to the Duke of Westminster, Lagerfeld was able to reinvent the tom-boyish nature that Chanel embodied as she sailed from destination to destination, acquiring the inspiration for her work along the way. The many relationships that Chanel had won over at sea, such as the close relationship she built with architect, Robert Streitz, whom she endowed all the work of La Pausa, had proven to be a large part of who she became and led to the many life keepsakes that we see embodied into the latest collections that Lagerfeld has encompassed.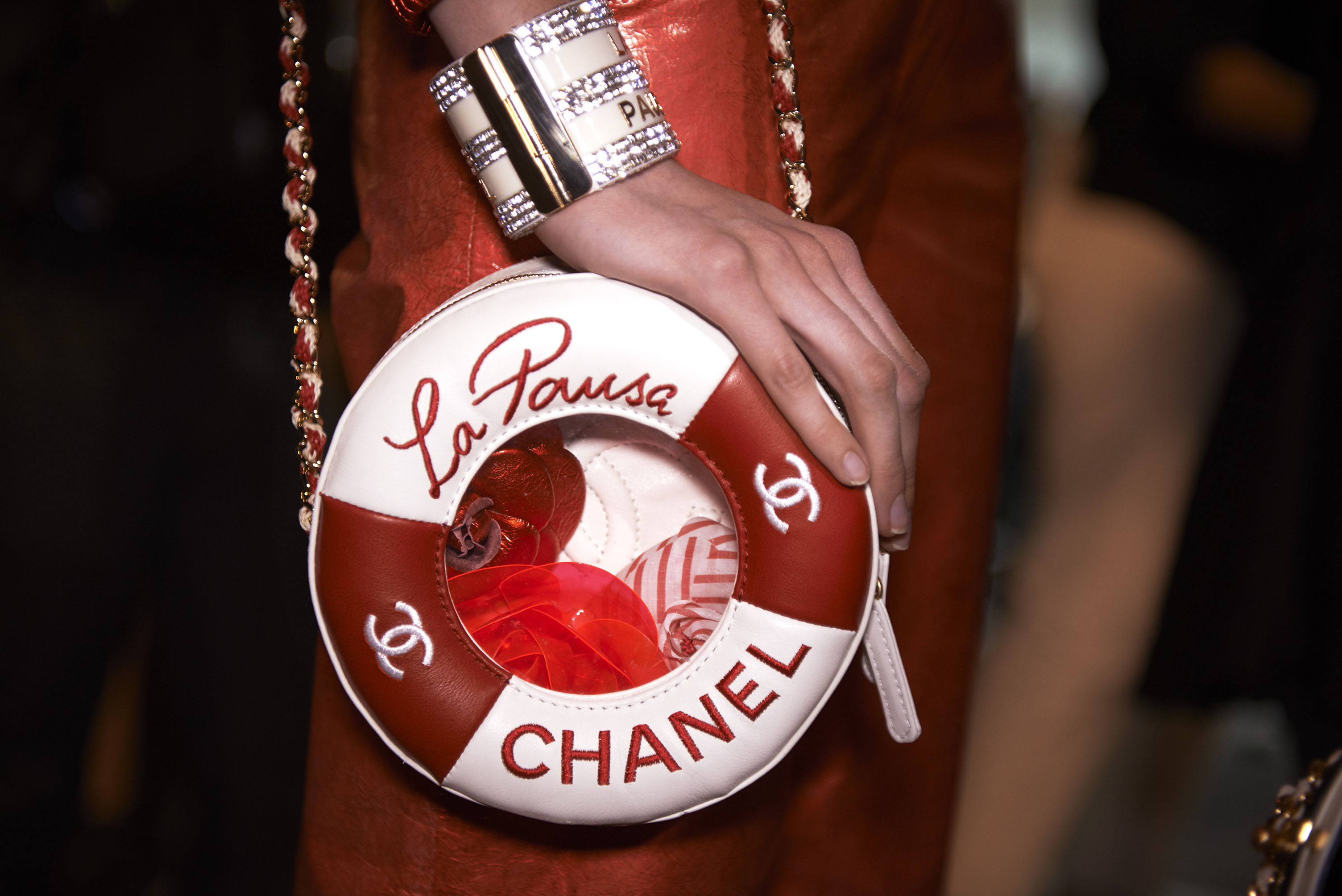 The creative team at Chanel never fails to perform when it comes to welcoming their guests into the wonderland that they construct. This season, The Grand Palais was equipped with a cruise ship anticipating the embarkment of Cruise season and the warm months that await.
We love the authentic rich history that Lagerfeld and the creative team at Chanel produces and honors. Instead of being something generic, Lagerfeld always keeps us on our toes with the next theme of his show, whilst always honoring the life-time accomplishments and legendary woman-hood of the iconic Gabrielle Chanel.
This seasons Chanel woman is a care-free, romantic, playful-spirit
The collection is complete with loose, fun frills and textures that encompass the idea of a holiday. Berets with pins, flashing-eye-catching costume jewelry gives us 2000 vibes, while the colors of the collection give us 70's tones. With pops of color, patterns, tweed (of course), jewels, and an abundance of pearls, the set-to-sail collection equips you with the perfect wardrobe for prancing around Saint Tropez as the sea calls your name. 
    
    
    
    
    
    
 Up-close and Personal