The House of Ferragamo has announced the launch of a new iteration of its iconic and historic piece, the Wanda Bag, as its latest strategy to be at the forefront of fashion innovation. Creative Director Maximilian Davis has taken inspiration from the brand's archives to create a new take on the bag that was first introduced in 1988 as a tribute to Salvatore's wife, Wanda Ferragamo.
Davis has reworked the Wanda Bag to give it a modern, minimalist feel. The bag's original refined and elegant form has been updated with new geometric proportions, resulting in three new models: a clutch-like silhouette, a vertical square shape, and a mini version. The shapes are influenced by the metropolitan skyline, reflecting Ferragamo's Italian heritage and inspiration for the urban lifestyle. A last detail proving the quality of the materials is the mini gancini clasp on the handles.
The Wanda Bag is available in a broad spectrum of colors, ranging from orange and red for a summery look, to black for a more sophisticated and luxurious version, and it is poised to reclaim its status as one of the brand's icons. According to Maximilian, the creation of this new version "was about looking into the archive and establishing what could be redefined to become relevant for today." This new iteration of the Wanda Bag showcases the brand's commitment to quality, craftsmanship, and design.
Maximilian Davis has been the Creative Director of the Italian label since March 2022 and has worked towards relaunching the house's image by anchoring its heritage and know-how and introducing new codes that resonate with today's values.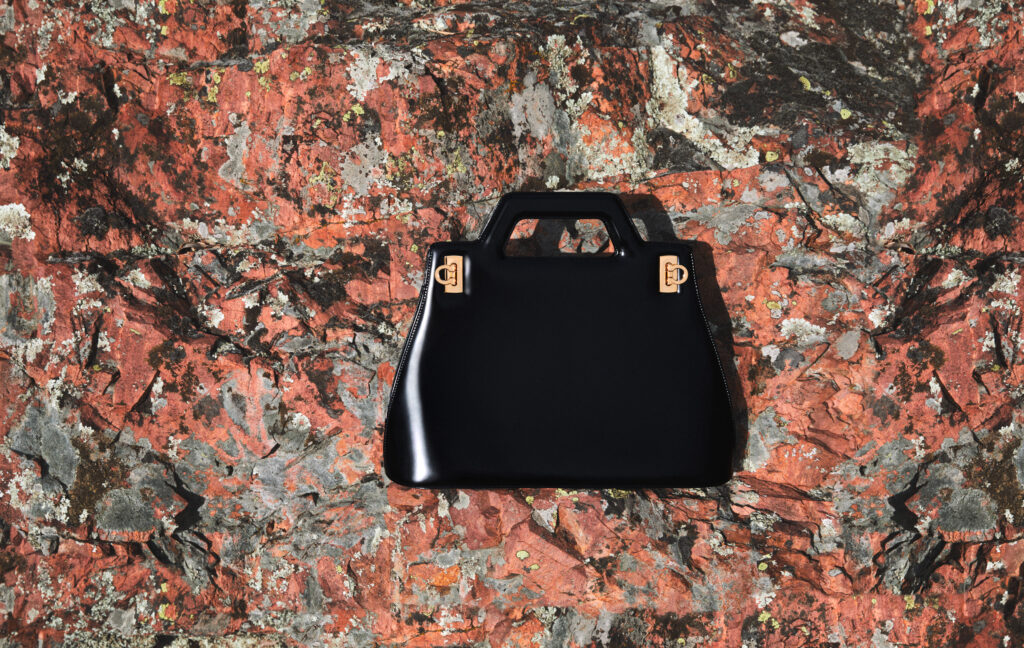 Image Credits: Ferragamo