Spectacular Sharpness and Extremely Precise and Vibrant Colors – Philips OLED 973
Philips presents with the "OLED 973" its latest 4K TV with 3-sided Ambilight, P5 processor and soundbar. This great TV should come this spring to you dealer.
We are already waiting longing for the OLED TV with 65 inches (165 cm) screen size. The highlights of the 4K OLED TV include the new P5 processing engine, 3-sided Ambilight, High Dynamic Range (HDR10, HLG and HDR10 +) and a sound bar with a sound power of 60 watts. The operating system of course is using Android TV. With a new stylish remote control including voice control (Google Assistant should be supported), you will get even faster to your favorite content.


Total experience
Thanks to the OLED technology in combination with the P5 Perfect Picture Engine, this TV is unique when it comes to spectacular sharpness and extremely precise and vivid colors with brightest white and deepest black. Using state-of-the-art technology, this high-end TV always confidently provides the right brightness, color and contrast, whether sitting on your couch in the living room or devouring your favorite series in the bedroom. This TV brings you an immersive visual experience that brings color to life like never before.


Perfect design
Beauty is in the eye of the beholder, but with the OLED 973 TV it immediately becomes clear that this eye-catcher turns every interior into a stylish living space. This new TV model captivates with a new, award-winning European design that can be described with the attributes stylish, high-quality, elegant, sustainable, natural and noble.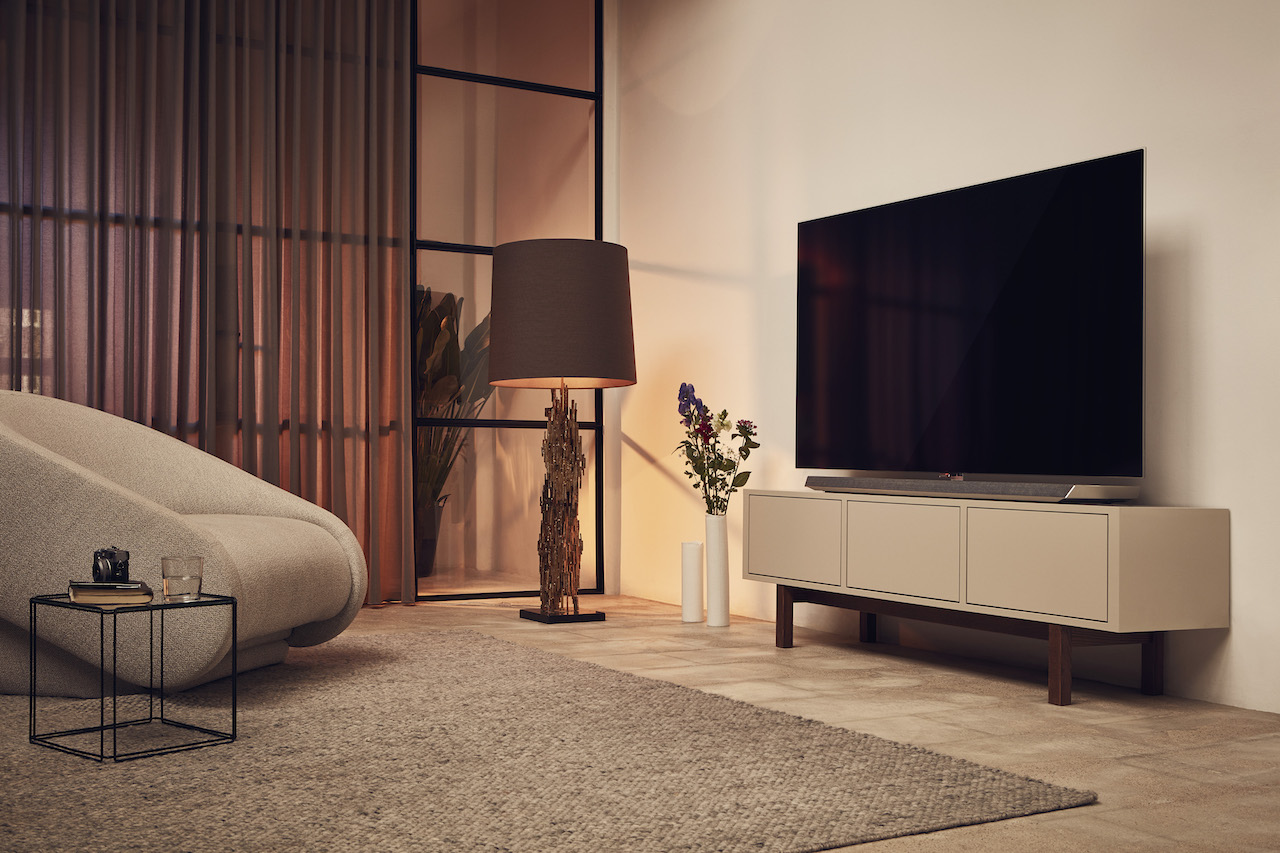 Rod White, Global Chief Designer at Philips TV, explains what inspired him to create this new flagship: "Our new Philips OLED 973 with 65 inches represents the next evolution in European design. A slender glass top holds the OLED display with its integrated three-sided Ambilight solution hovering above the base, which is covered with high-quality fabric from the Danish manufacturer Kvadrat. This elegant foot solution offers an exciting sound performance and makes the integration of the TV into the living environment at home very easy. The OLED 973 comes bundled with our new simplified remote control, which features a unique shape, a minimum number of buttons and the powerful Android voice control for the best possible navigation. "
A particular advantage of OLED technology is that the screen of the 973 is extremely slim over the entire surface. Another design feature is the integrated 6.1 high-end 60 watt sound system in the stand of the TV. This soundbar can be placed under the TV or mounted on the wall. Philips TV uses natural materials for this product that underline the sleek, minimalist and sophisticated look of the style icon.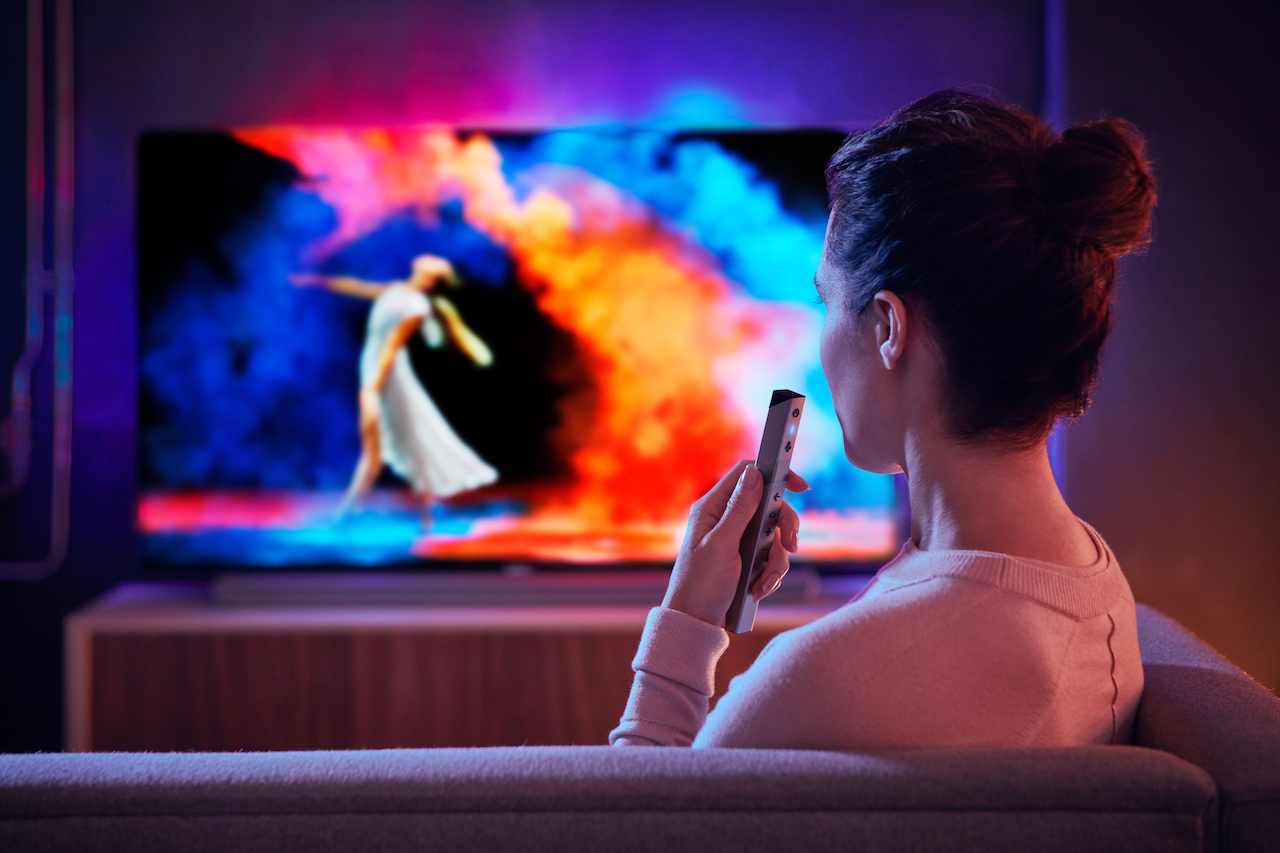 We are in love with the new simplified remote control with a minimum number of buttons. 
Highlights of the Philips OLED 973:
Extremely thin OLED panel with a wide color gamut
P5 Perfect Picture Processing Engine
UHD Premium Certification and HDR Perfect Performance Level
Three-sided Ambilight with seamless connection to the image thanks to frameless OLED screen
Android TV with quad core processor
6.1 Sound system integrated in the base
Awarded the Red Dot Award, European design with materials such as glass, aluminum and high quality Kvadrat loudspeaker cloth.
With these prospects, we look forward to spring.


Image credit: Philips