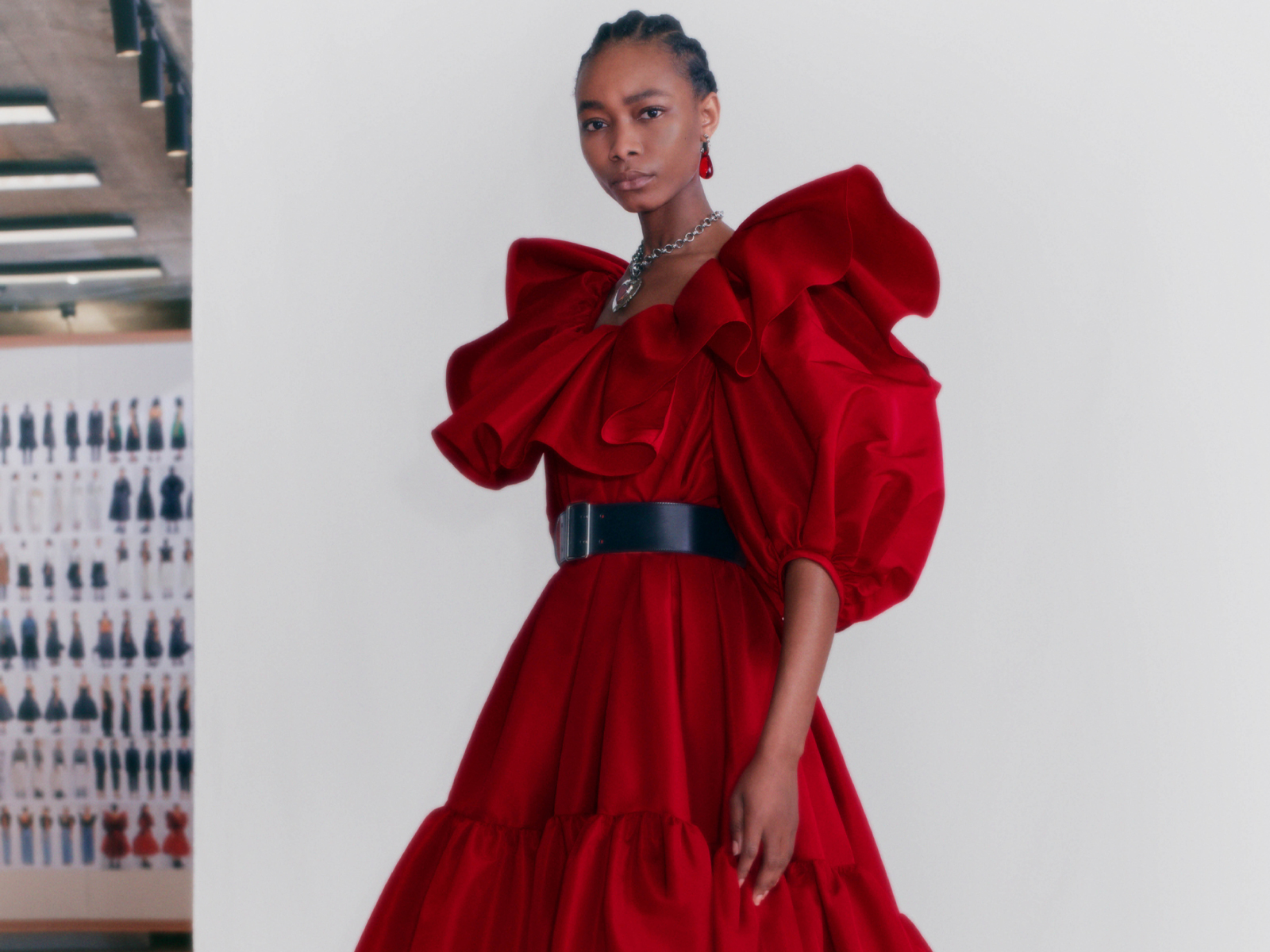 Sarah Burton's masterful marriage of contrasts for Alexander Mcqueen's pre-fall collection
For the past decade, more or less, Sarah Burton has quietly and steadily, spent her time building up her design codes at the helm of Alexander Mcqueen. Ever since her inception as the creative director, and the unfortunate passing of the brand's founder and Sarah's own mentor figure, many wondered if the designer would be able to carry over the much-beloved brand's legacy, and from this vantage point, it's safe to say that she has managed to exceed all expectation. For the brand's latest pre-fall collection, Sarah has dabbled in marrying various dichotomies, a quality which has become imprinted in the house's DNA not only during the designer's tenure but also during her predecessor's.
Combinations of formal and informal, Savile row tailoring and extravagant volumes, and the designer's signature blend of romanticism and toughness have been dissected and played with this season. The collection seemed also as a celebration of sorts of Burton's contribution to fashion and the legacy of the brand. There is a strong focus on the puffy-sleeved, new-Victoriana silhouette, which has become synonymous with Sarah's work. It has been reimagined under different guises, in form of separates, a shin-length trench coat, a bomber jacket… True stand-outs were the pink and red mega-voluminous, pleated, open-back dresses, which stand firmly on their own, as skilfully made pieces embodying modern romance and elegance, in times when such values are so desperately yearned after.
Image credit: Alexander Mcqueen