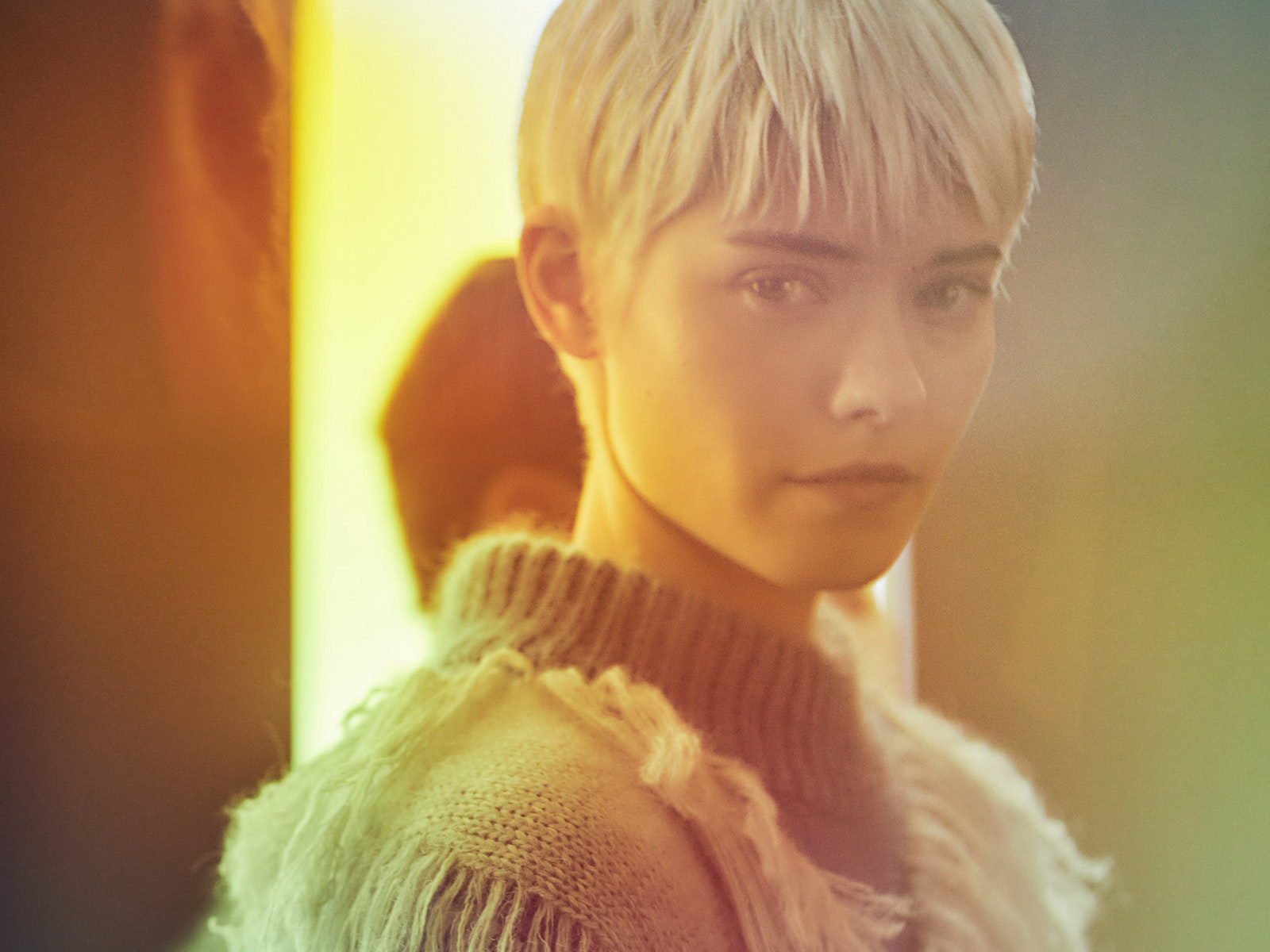 Salvatore Ferragamo – Reimagine, Rebuild and Progress
The extremely advanced and futuristic theme of Ferragamo's Winter 2021 collection is not only reflected in the design itself, but also the environmentally sustainable material selections.
In the video, the alternative vision of the future was completed by the science fiction scene, which showed the public Ferragamo's ambition of redefining the 21st-century style of uniform, in which the aesthetic appears nice and clean, directly indicates a sense of utopian future which is full of positivity, diversity and new challenges.
The prism in the middle of the stage grabs lots of attention, which also nicely reflected the concept of "seeing the future through the presence". The creative director Paul Andrew explained: "In fashion, the past exerts a gravity – we are always drawn to it. For this season I wanted to invert that physics. The objective was to engineer a collection that sees the present through a prism of the future – unleashing a multitude of fresh perspectives."
It is also essential to include considerations of the current environment and sustainability in the design for the futuristic reference. A perfect example is a dress made from post-consumer recycled materials, and there are many other plant-based materials in this collection that adapt to the recycling purpose and being produced through a certified lower environmental impact production process. The participation of sustainability is a perfect finishing touch for Ferragamo's reimagination of the future image for Winter 21, it does not only reflect the theme but also promotes the right direction of precautions in the fashion industry under different impacts of the new era.
Image Credit: Salvatore Ferragamo