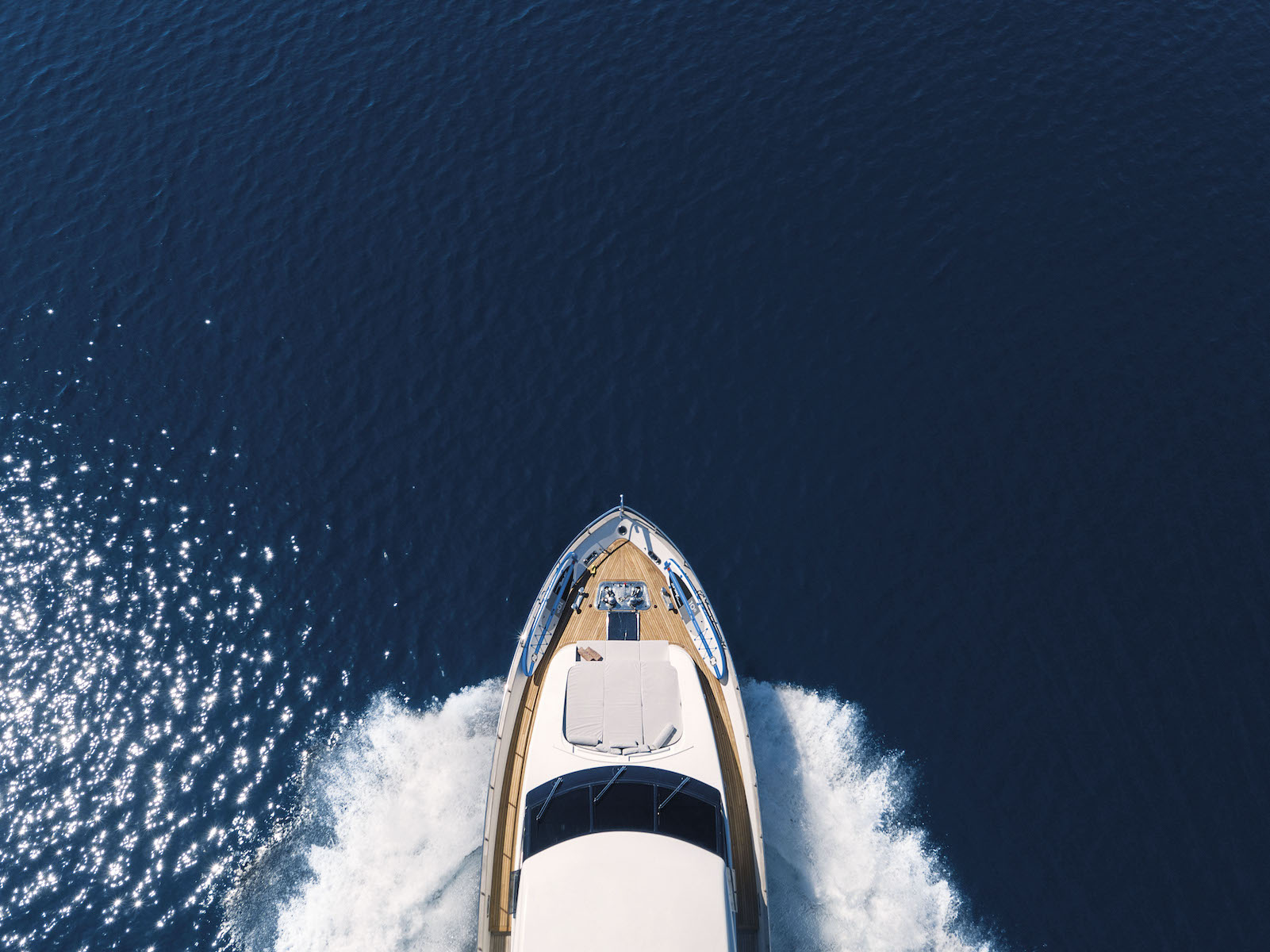 Pure luxury above the water
Danai Beach Resort & Villas has expanded, bringing luxury from the mainland to the sea. With their own 25-meter luxury yacht "The Bird" guests have maximum privacy while exploring the waters of northern Greece.
The Sanlorenzo branded motor yacht, with two twin and two double cabins and wireless surround sound Bose system, combines modern aesthetics with classic comfort through a harmonious color scheme of beige and aquamarine combined with light wood and leather
Of course, the fun factor must not be missing. Whether sea bobs, stand-up paddles, drones, tubes or water skiing, there is nothing missing. The itineraries of the hotel's own yacht show guests the most beautiful corners of the Greek Mediterranean regardless of whether only one day or several days are desired. Hidden bays are targeted, the mythical Mount Athos, as well as the 20 major monasteries of the Orthodox monastic republic, are part of the UNESCO World Heritage. Highlight of the trip: The coasts of Skiathos and Skopelos offer unspoiled nature and fine sand beaches that have already captivated the film producers of the popular blockbuster "Mamma Mia!".
Here are some highlights:
Image credits: Danai Beach Resort & Villas