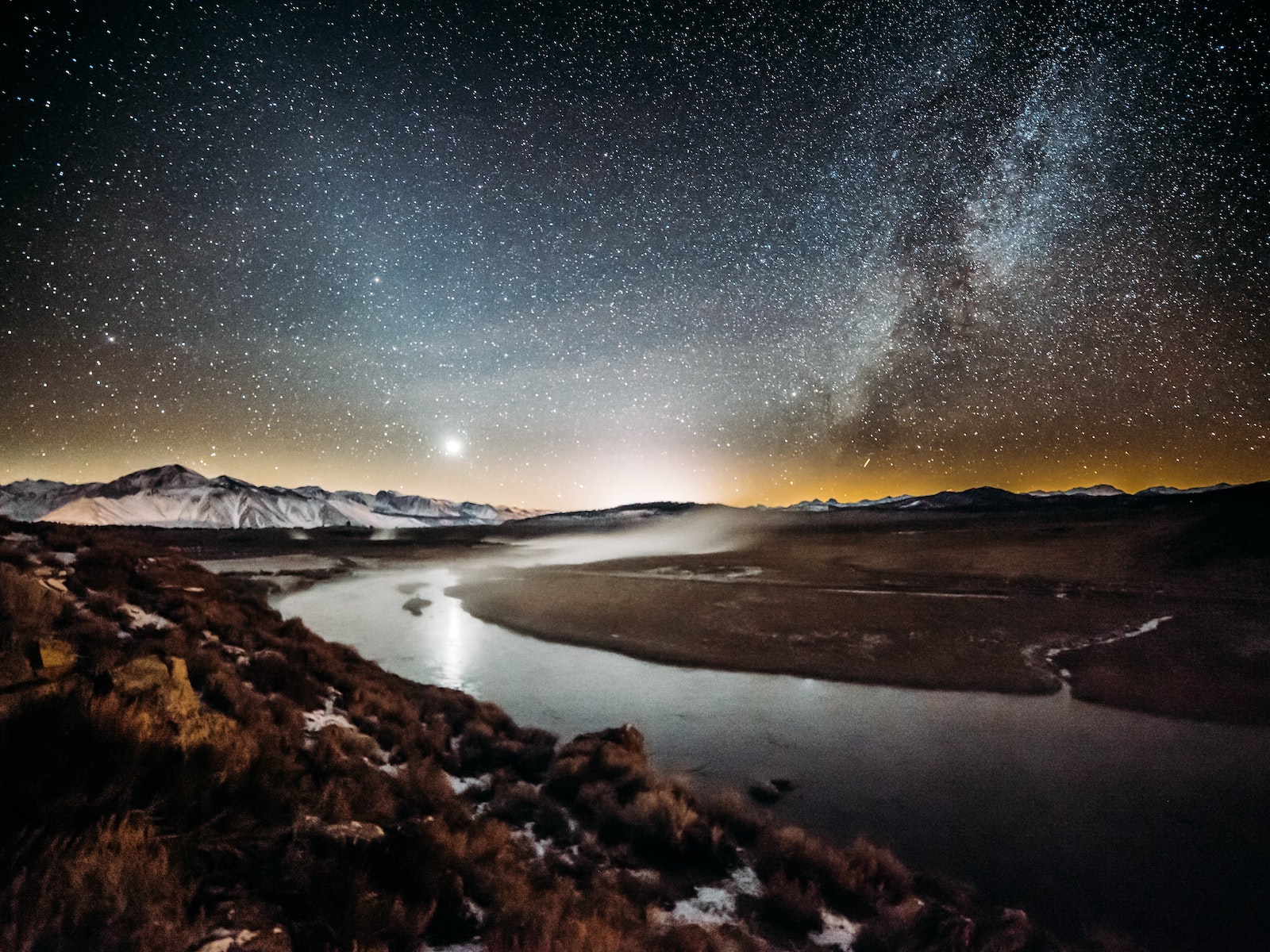 New thoughts, ideas and solutions – Your stars for April 2021
APRIL, 2021 by ClaudiaVannini
April starts well. On the 4th, Mercury enters Aries. New thoughts, ideas and solutions arrive. This movement influences our choices. We want to do something new in our lives. Many give up the life they had and go on an adventure. On the 14th, Venus enters Taurus. Excellent phase for business. Our mind only thinks about making money, speculating, and expanding. Until May 8th, real estate deals gain strength. Between the 16th and 18th of April, the Planet suffers from destructive energies. Attention to power games between great powers. Financial issues gain strength again, on the 19th. It is the Sun and Mercury entering Taurus. The Lunar phase also accelerates the launch of real estate funds, investment in gold, and the expansion of developers and construction companies. On the 23rd, Mars goes to Cancer. We fight for our family, for our home. Land, house, and property are current themes in April. Small towns feel the value of real estate. Large centers lose power.
Among the new choices at the beginning of the month is migration to less populated locations. But, there aren't enough houses in these locations. This is how this game in Taurus and Cancer moves the purchase and sale of lots and the instant construction of houses. Who knows how to build a house with ready-made modules, in minimum time, profits a lot. Pluto retrogrades to end the month. A long movement of almost 6 months. The great tip for living in peace with retrograde Pluto is to remember that the past can return. Nothing is really dead or closed. An old theme, an old love, or a debt can resurface, asking for a solution. April is an active month, marked by the courage of the New Moon in Aries. The Super Full Moon in Scorpio, the Pink Moon, provides great resolutions for our Planet. A good month to all. Read your sign and Ascendant.

Let's organize the LUNAR CALENDAR?
01st – Disseminating Moon in Sagittarius – suitable for breaking patterns
04th – Waning Moon in Capricorn – moment to take stock and analyze
08th – Balsamic Moon in Pisces – suitable for healing and forgiveness
11th – NEW MOON in Aries – launch of solid projects
17th – Emerging Moon in Cancer – conducive to gathering strength
20th – Waxing Moon in Leo – no guarantees
25th – Gibbous Moon in Libra – suitable for persevering on a theme
27th – FULL MOON in Scorpio – peak of situations – extremely high number of deaths – Pink SUPERMOON. Earth and Moon are closer together. Everything seems bigger than it is. There are exaggerations.

ARIES
Sun moves to light up your finances. It is a sign of good financial return on work and certain investments. Your communication is also expanded. This collaborates with sales and marketing. Health is excellent. Love goes through an active phase with new encounters.
Good days: 1,2,3,4,6,7,12,13,15,16,23,24,25,26.

TAURUS
Several Planets move your personal life. April brings the opportunity to change your life. This astral support is powerful. If you want to change work, residence, or affections, take advantage of it. After the 20th, finances improve a lot. Health is excellent. Love goes through a neutral phase.
Good days: 1,2,4,7,10,12,14,15,16,17,25,26,27,28

GEMINI
Mars activates your sign until the 22nd. The warrior in you awakens. Battles are personal. There is not so much financial motivation. It is time to study a new topic. After the 23rd, profits come from speculation and virtual services. Neutral love. Health in good moment.
Good days: 1,2,3,9,10,13,19,20,23,24,28,31

CANCER
A month with good chances for quick cash. The Sun and Mars activate your professional life. It is time for new opportunities. After the 24th, watch out for accidents when driving or walking. Mars can generate impulsivity and irritation. Love is stable. Health strengthened after the 20th.
Good days: 1,2,6,7,11,12,16,17,20,21,23,26,27


LEO
There is prosperity in April, and for you, a lot comes from distant regions. Other countries, other cities. Take the opportunity to study a new subject. Speculation is favored after the 20th. Health calls for attention after the 20th. Rest your body and try to rest your mind. Love with surprising encounters.
Good days: 1,2,7,10,11, 13,14,16,17,23,24,26

VIRGO
April does a general detox in your life. It is time to eliminate what is stale. You must see this moment as a rebirth. After the 20th, everything improves. Ask for financial help from family members. Good speculation until the 15th. Good health after the 24th. Stable love.
Good days: 1,2,7,10,11,15,17,23,24,25,26

LIBRA
Move wisely until the 27th. On that date, Pluto gets in the way of your earnings. Count on late payments at the end of the month. Take advantage of Venus' support and improve your networking. There are good opportunities in this sector. Health strengthened after the 20th. Love on the rise. A wedding may occur.
Good days: 1,2,4,7,11,12,16,17,19,26,27,28

SCORPIO
Enjoy the support of the Sun and launch your ideas. Until the 20th, innovate. It's a good month for a new job or studying a challenging topic. Improve your diet. Participate in virtual events. Socialize in discussion groups. You have to mark your presence. Health strengthened until the 20th. Unstable love.
Good days 1,2,6,7,11,16,17,20,23,26,29

SAGITTARIUS
April promises fun. Even in a confusing scenario, you find reasons to be happy. There is money circulating. It is not in excess, but the necessary amount. You become more aggressive in love. You can go into some wars for affection. Your health is great and you infect everyone with your good mood.
Good days: 3,4,6,10,11,15,17,23,24,25,26

CAPRICORN
Uranus collaborates with your work. There are profitable opportunities. At the same time, you deal with disagreements in the corporate environment. Focus on your goals. Don't participate in gossip. Use your social intelligence and make your presence known. Health strengthened after the 20th. Neutral love.
Good days: 1,2,3,4,11,14,17,23,24,25,26

AQUARIUS
You have a month with small results. There is no great development. You conquer some things and loses others. The money comes, but only enough. It is an excellent time to study a new topic. Virtual jobs pay off. Unstable health after the 20th. Opportunities in love.
Good days: 4,7,8,14,16,17,19,26,27,28


PISCES
Stay tuned! You have a unique moment to act. The Planets give special support between the 12th and the 20th. Do everything during this period. Start a company, start something new. It is a blessed moment. There is prosperity in this month. Love is in an excellent phase and health is strengthened. You are the most benefited sign in April.
Good days: 1,2,6,7,10,16,17,28,29,30



---
Follow @pegadaastrologica or www.claudiavannini.com – Astrological footprint horoscopes by
Claudia Vannini, a renowned astrologer based in Brazil. For a private reading, you can contact Claudia via email.
---