There is power in the subtle detailing and gestures of design, and with it comes the ability to completely transform garments and how we wear them. It is within delicate seams and simple accessories, that a look can be taken from practice to perfect.
Maison Margiela's MM6 Avant-Première Spring-Summer 2024 collection invited onlookers to take part in the artistic process that is MM6. This season the brand took inspiration from its archive, celebrated self-expression, encouraged genderless garments and emphasised the beauty in articulating personality through everyday clothing.
Everything that is fashion is a "work in progress", a motto the brand has adhered to throughout its career. This motto was a central theme of the collection, with the brand wanting to communicate the freedom that the notion of 'process' brings.
A core brand value for MM6 is that garments should allow the wearer to be involved in the artistic process of self-expression rather than it overpowering one's personality, it is within this concept one's true essence can roam free. Even some of the most perfect techniques such as couture have begun with humble fabrics, thread, and a sewing needle before they evolved into the garments seen on the runway.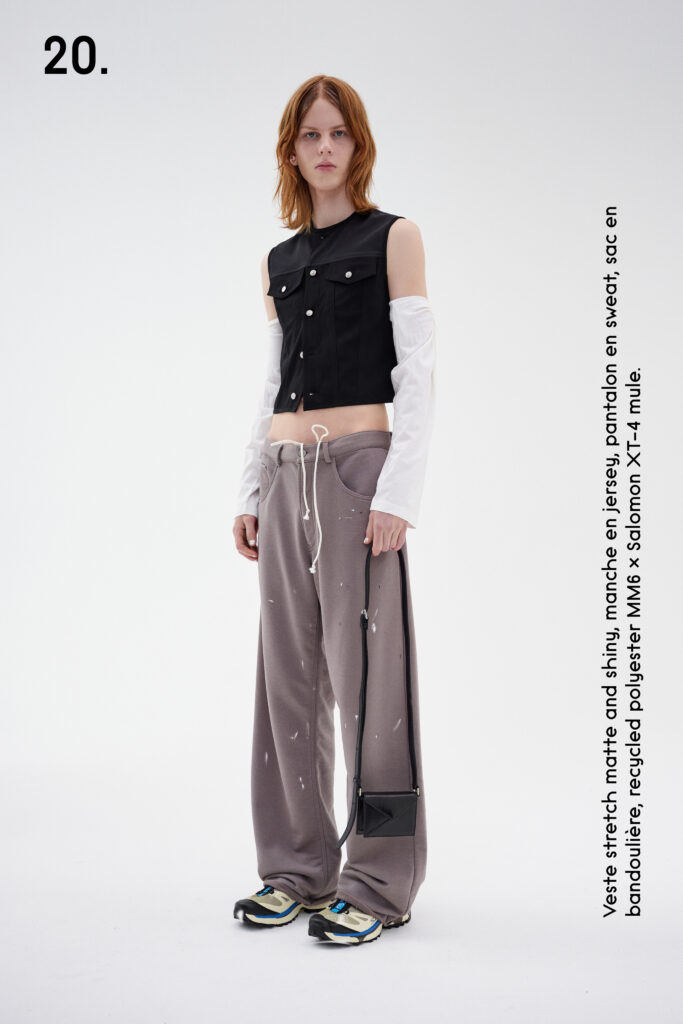 An early 2000s style was demonstrated this season with its reimagined archival designs, two-layered sheer jerseys, floor length, light wash denim skirts, and knitted wool arm warmers. MM6 has always been adored by and targeted at a younger fashion generation and with the Y2K trend having a resurgence in the industry over recent years, this collection comes across current and refreshing.
Margiela wanted to showcase designs that prioritized comfort but also exuded a new and creative air. A modish tone was set with oversized hoodies, trousers, sweatshirts, wide-legged denim, raw-hemmed blazers stripped of lapels, and slashed denim jackets being key elements this season.
A ruching technique from Margiela's archive was reworked into something new, with volume given to the necklines of tailored tops, poplin cotton dresses, jackets, t-shirts, and cotton twill coats. As the ruched garment spilt down the body, one of the brand's most renowned silhouettes was recreated.
Fabricated in contrasting colours of blue, turquoise, and neon green, a Margiela archival polka dot pattern made an appearance on flowing dresses this season. Margiela has always been known to incorporate wit into their MM6 collections and this season it did so in the form of digitally printed zip graphics twirling down the legs of baggy jeans and printed across t-shirts, shifting utilitarianism into embellishment.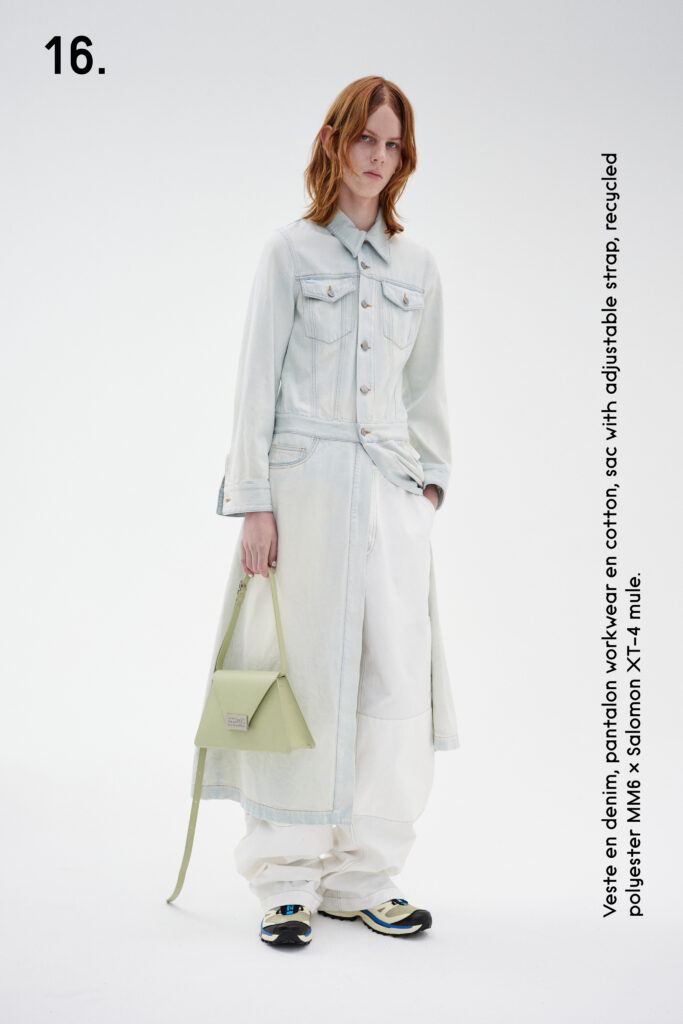 The accessories that accompanied the looks nudged at rising brand recognition within the fashion industry, communicating the youthfulness the fashion house brings to their pieces. Number plate embellishments were inspired by Margiela's archival designs and were seen printed on ready-to-wear garments as well as embossed on bags and used as metal detailing on compact leather merchandise.
Last season's Numeric shoulder bag returned, this time around available in both small and large. Minimalistically triangular, the bag's simplicity further encouraged Margiela's message of self-expression.
The values thematic of the overall collection shone through with MM6 and Salamon's shoe collaboration. The brands worked together to reimagine the iconic Xt-4 trainer into a backless mule, reinstating the newness that can be brought to the archive.
By resurrecting their archives and pairing it with delicate tailoring, Maison Margiela's MM6 Avant-Première Spring-Summer 2024 collection communicated how clothing can be boundless and free.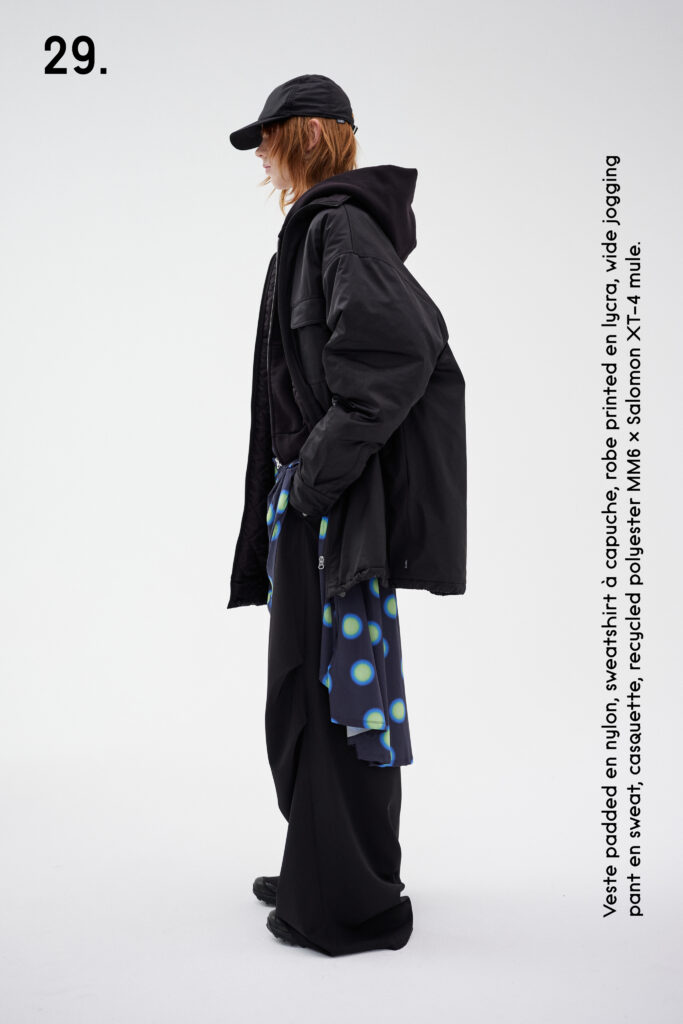 Image credit: Maison Margiela