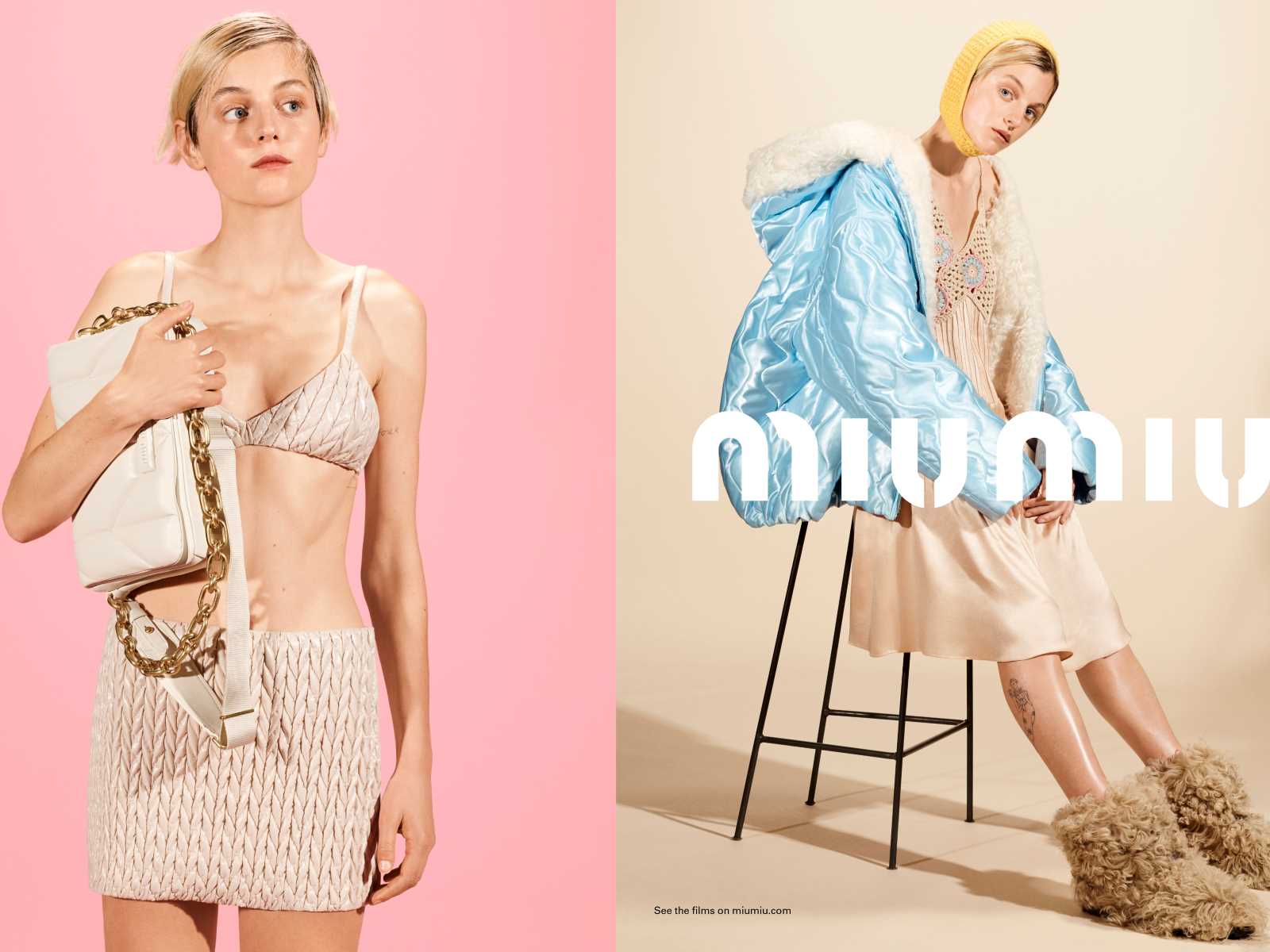 Miu Miu – Courage, Fantasy and Exploration
For the Fall/Winter 2021 collection, Miuccia Prada played with the boundary between fantasy and reality, returned to the context of fashion, explored the power of clothes as a conveyance of character.
Through strong expressions, this series emphasizes the notion of bravery and intrepid exploration. Emma Corrin is the hero of this campaign – whose courage within her had boldly powered her to international prominence. Here, Corrin is captured in a direct series of studio portraits, as always, they are colourful and full of a sense of playfulness. Her personality projects onto the images, which are framed in a new context.
In this season's campaign, Miu Miu celebrates bravery and boldness, which are rooted in and inspired by the female community, in the power of the collective. In the photography series, Corrin is shining in different personae and reads a loud series of recollections, recounting true and imaginary memories. We cannot tell if there is acting or actual, neither if there are any scripts. However, the general idea of fantasy and reality has already pushed the presentation of Miu Miu's FW21 campaign to the powerful achievement, Miu Miu once again emphasized – women are brave heroes who have their individual, unique and extraordinary characters.
Here are some highlights:
Image Credit: Miu Miu