Most may know Matthew M. Williams as the man bringing modern motifs to the iconic French fashion giant Givenchy, the recognizable rollercoaster buckles of his brand 'Alyx,' or for styling the likes of Kendall Jenner, Gigi Hadid, and Rosalia at the MET Gala. But, many had never heard of him prior to his appointment as Creative Director of Givenchy in 2020.
As the modern retail market has demonstrated, we have entered a new age of design and directorship within the luxury world of fashion. Although fashion with a capital 'F' has progressively expanded and become something beyond its artisanal heritage for some time now, the head directors of most brands had still always been technical, trained garment designers. Around 2018, the general understanding of all this changed when Louis Vuitton appointed Virgil Abloh— a 'streetwear designer,' as the head Creative Director of LV Men's. One of the next big names to solidify this belief in luxury streetwear was Matthew Williams.
Born in Illinois but quickly moving to Pismo Beach, California at a young age, Williams indulged himself in surfing, skateboarding, soccer, and DJ'ing during his formative years. After dropping out of University classes studying Art after one semester on a soccer scholarship, he spent his next few years job-hopping in Los Angeles and New York.
Though never getting any formal training in fashion and vocalizing that he was rejected from Parsons School of Design, he didn't waste any time tapping into both meccas of streetwear and music. Working his way to being a production manager at music/fashion label Corpus, he simultaneously started to gain new relationships and connections through the nightlife scenes of the cities, one of them being his eventual periodical girlfriend Lady Gaga.
From 2008 to 2010, Williams served as the superstar artist's personal Creative Director, as well as Director of creative operations for 'Haus of Gaga.' Around this same time, Williams had the access to start collaborating and befriending emerging like-minded creatives.
Around 2010, a mysterious art collective and DJ group going by the name of '#BEEN#TRILL' surfaced with a frenzy of stunts, events, and t-shirt drops within streetwear-centric cities. The members of said group being: Virgil Abloh, Heron Preston, Matthew Williams, Florencia Galarza, Justin Saunders, and YWP. Been Trill allowed for Matthew and his friends to tinker and experiment with design concepts free of expectation. The first three names on this roster alone have transformed streetwear into something beyond its initial conception.
After a run of creative stints and mastering his multidisciplinary mediums, Williams launched his first brand in 2015 under the name '1017 Alyx 9SM' named after his first daughter, Alyx, and the address of his first studio on St. Marks Place in Manhattan.
It was at this time that Williams truly found his vision for current streetwear, where it was headed, and how to get there. While going beyond screen printing t-shirts and delving into luxury, Williams partnered with Luca Benini— an industry veteran in manufacturing, to ensure that all of his newest brand's garments and materials would be produced in Italy.
Alyx began with strictly Womenswear, adding Menswear nearly two years later, finally making their runway debut in 2018.
Alyx, like Abloh's Off-White, was another pioneering 'luxury streetwear' brand that the industry started to take seriously and eventually transform into a full-fledged fashion house with ready-to-wear. With a focus on statement accessories, utilitarian / technical innovation, high-quality garments, and edgy-industrial streetwear silhouettes, the brand's signature 'rollercoaster buckle' was seen more and more into the late 2010's.
One of Matthew William's most seemingly under-appreciated skills as a Creative Director is his organic marketing approach through musical artists. Starting with Gaga, his whole career has reflected an inclination to collaborate or dress musical stars, big and small. At Alyx, Williams heavily utilized both his network and taste in rising Hip Hop artists to engage with younger, more energetic fashion audiences.
This is a tactic he continually integrates both at Alyx and Givenchy and further diversifies the audiences of luxury fashion.
In the Spring-Summer season of 2019, Williams even got the call from the legendary Kim Jones— who was currently head Creative Director of Dior, to collaborate on the accessories and integrate his buckle motif into the collection.
Although Williams had already demonstrated his ability to design and direct by this point, how was he to re-energize the historic but fading Givenchy? In June 2020, the French fashion house presented Matthew M. Williams as their newly instilled Creative Director for both the Women's and Men's departments.
With skepticism high, this appointment proved to be right on time within the zeitgeist. As the demand for luxury-produced streetwear silhouettes and designs increase, Williams brings his same youthful Alyx energy to the limitless craftsmanship, heritage, and innovation Givenchy has to offer.
With a first season that debuted a contemporary-punk flare to formal business looks, Williams has been refining his vision since with classier, mastered silhouettes and shapes, but the same youthful rebelliousness in design, patterns. Additionally, Williams has entirely revitalized and reimagined the house's footwear and accessories department through the implementation of 3-D printing technology, new recognizable metal wear motifs, rubber clogs, and contemporary bag shapes.
With the youth's eyes on designers like Matthew Williams— preference or not, he's objectively transformed Givenchy into a modernized fashion brand without generally losing their audience nor level of sophistication, which is a tough ask.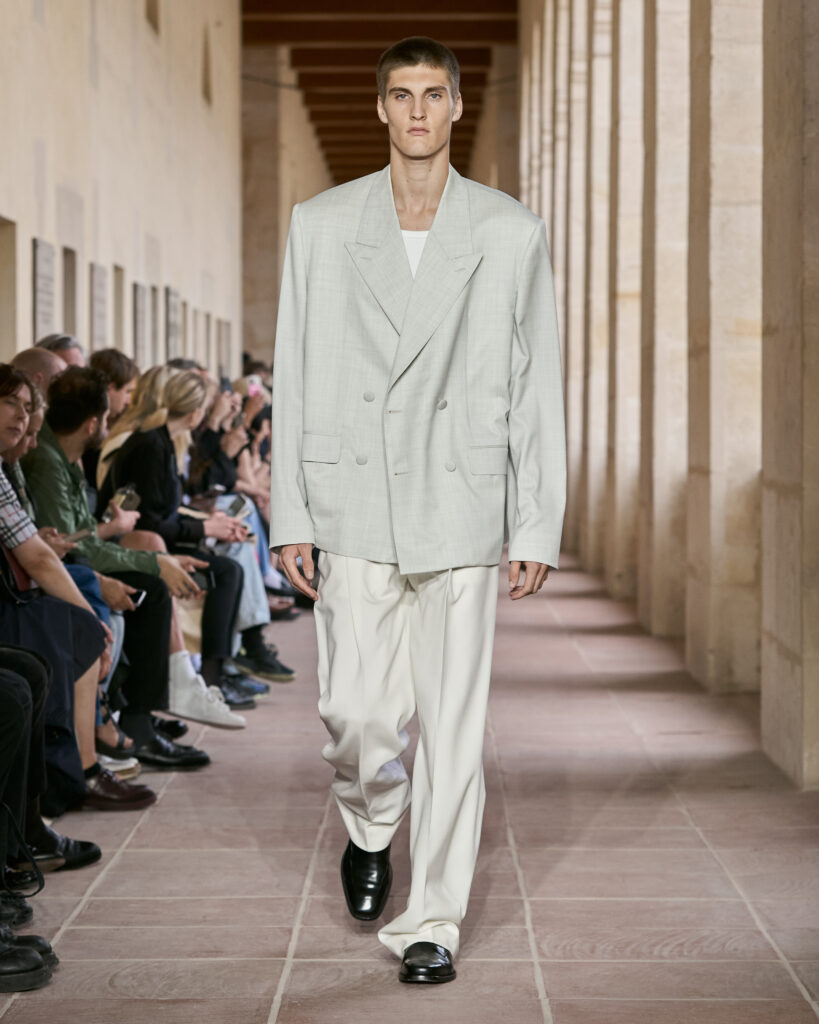 To many, this 'boy-wonder' Matthew came out of nowhere, but as it reveals, he's truly been behind the scenes for some time. Although appointed a 'streetwear designer' at times, Matthew Williams is most certainly a Fashion designer. Williams, like many others, is continuing to disprove the boundaries and expectations put upon classic fashion designers and instead persevering and inspiring this new age and generation of non-traditionally trained creatives.
Image Credit: Givenchy
Media Credit: Matthew M. Williams (Instagram); Givenchy (Youtube); 1017 Alyx 9sm (Youtube)