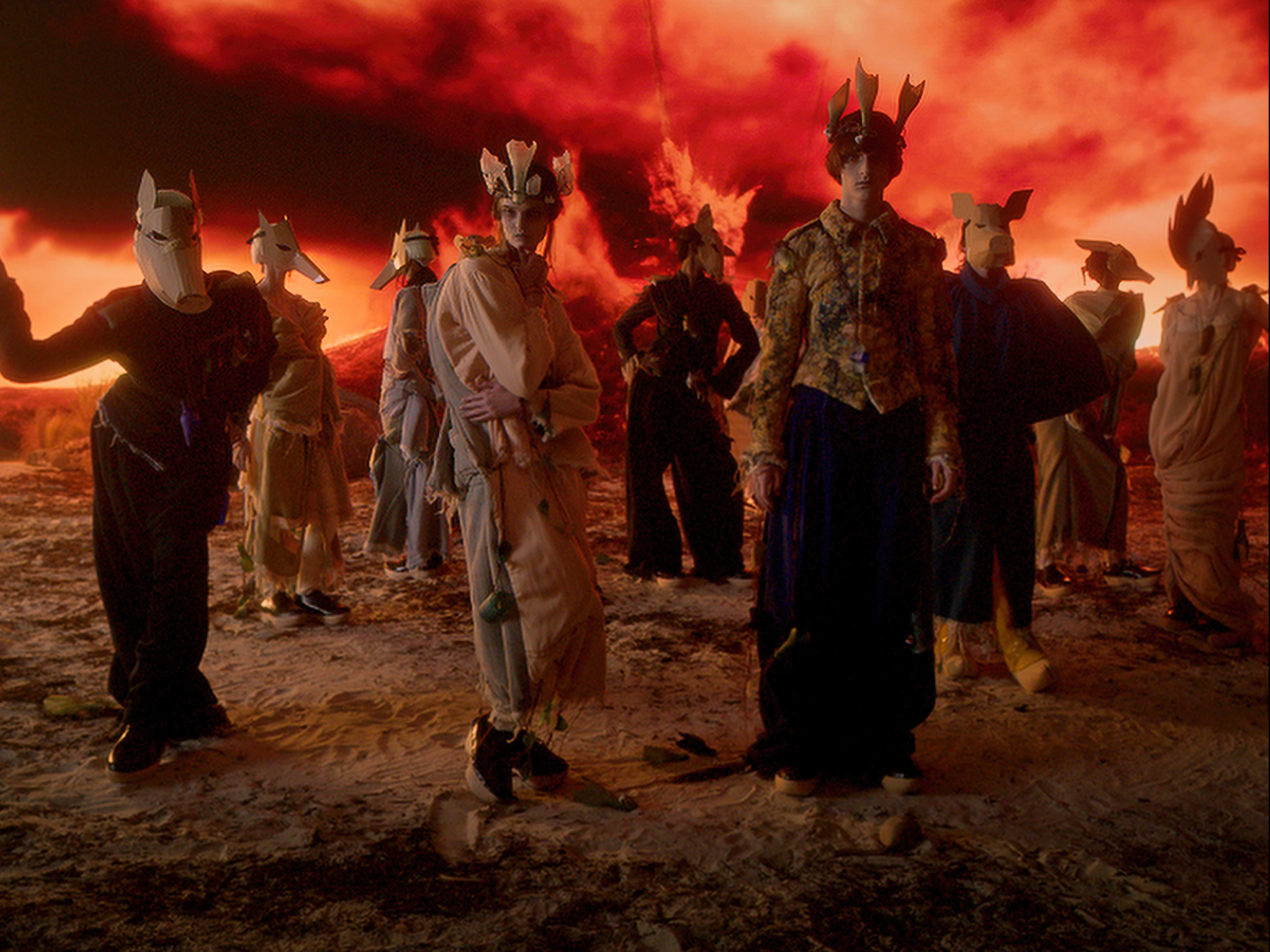 Maison Margiela's intoxicating Artisanal 2021 collection
In a sea of what were incredibly exciting haute couture collections, filled to the brim with diversity, new ideas, and outlooks, John Galliano designed Maison Margiela presentation managed to truly surprise and stand out from the rest in more ways than one. Continuing the tradition of informative and innovative presentation, the brand hired Olivier Dahan to direct a feature film titled A Folk Horror Tale, based on a concept by John Galliano, a visual narrative about instinct, utopian unity, and transformative process, which was created in symbiosis with the pieces themselves, where each segment has aided the development of the other.
The designer named alchemy as one of the main sources of inspiration behind this collection, but looking back, this transmutative discipline could easily describe the body of work that John has managed to produce during his tenure at the helm of the band. The sheer number of varied references embedded so effortlessly into the collection, ranging from neoclassicism to sect regalia, speak to this sentiment. This alchemistic approach to design and development has also informed the sourcing and treatment of the materials themselves as novel enzyme and stonewash treatments have been employed to achieve weathered and time-worn effects, and create new manifestations of the deadstock or vintage sourced fabrics. Among the standout pieces was a patchworked gown made out of recycled vintage and antique Delft blue fabrics, a mosaic made out of memories, cultural inheritance, and in a unique way, an ode to the art of storytelling.
Image credit: Maison Margiela