LUI (He) is an eclectic. Intense and authentic with an open mind for trends, inspiration, and experimentation; He admires the essence of things that are made well, with care and are full of heritage.
He is at the center of the new Spring Summer 2019 collection – the first to be helmed by Collections Designer Hyun Wook Lee. The Canali Man, as envisioned by the new designer, embraces sartorial tradition and adopts it in a truly personal and contemporary way. For him, style is sensibility; intuition; an expression of the state of mind – an inner world that is represented in four "rooms" – Equilibrium, Dynamism, Steadiness, and Inspiration – that reflect his way of being; living; dressing.
The first room is Equilibrium a synonym of tranquility, security, and comfort. The colors are chosen accordingly between shades of blue and brown, and so are the shapes and proportions which with a balanced precision transition seamlessly from one season to the next. It is the meeting point between formal and casual, where sartorial fabrics are used
on the sportswear; made of a wool – linen – silk blend it combines the aesthetic of denim with the elegance and refinement of a suit. The detailing in the collection strengthens its sartorial identity by using a graphic play on the Canali name as an all – over print on the cotton – linen button – up shirts and the silk ties.
He demands an elegance that is honest and timeless as well as modern and versatile: a  vision that perfectly entwines within the story of Canali. We discover this story walking through a vineyard: an iconic element of the Italian landscape with a longstanding tradition of excellence, anchored firmly at the roots, and able to produce exclusive and unique collections year after year.
Here are our favorite looks: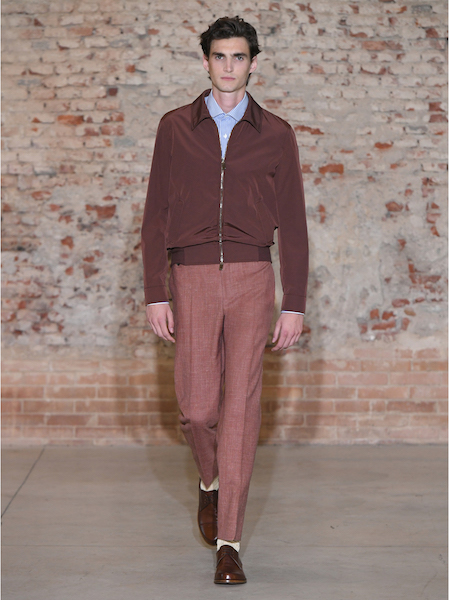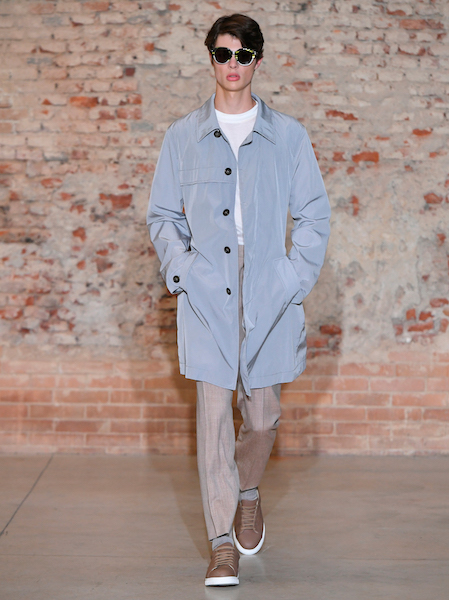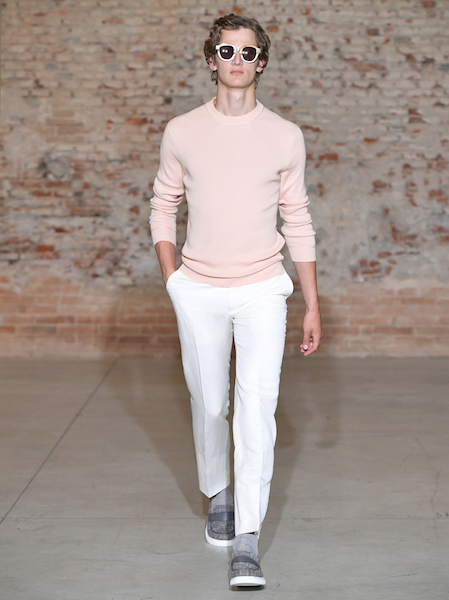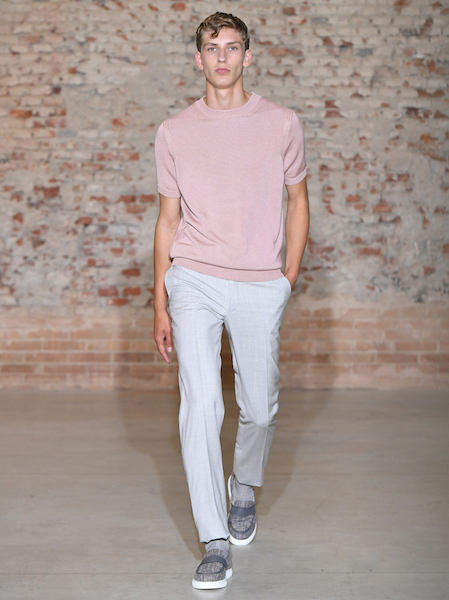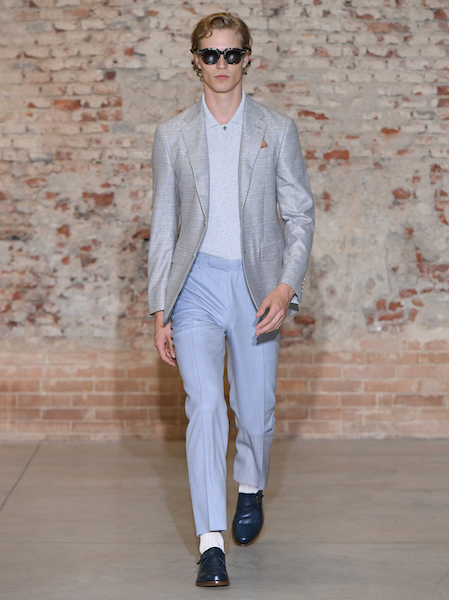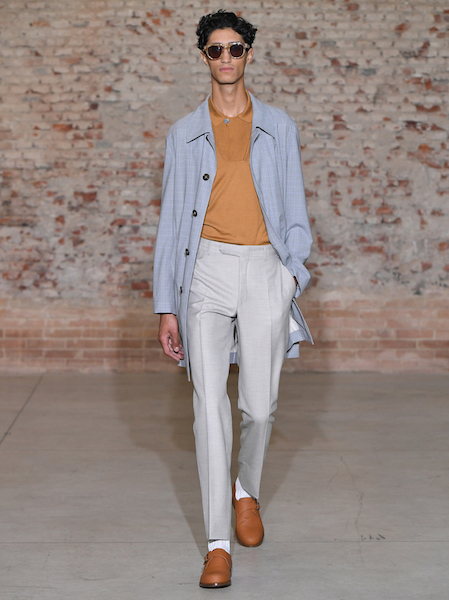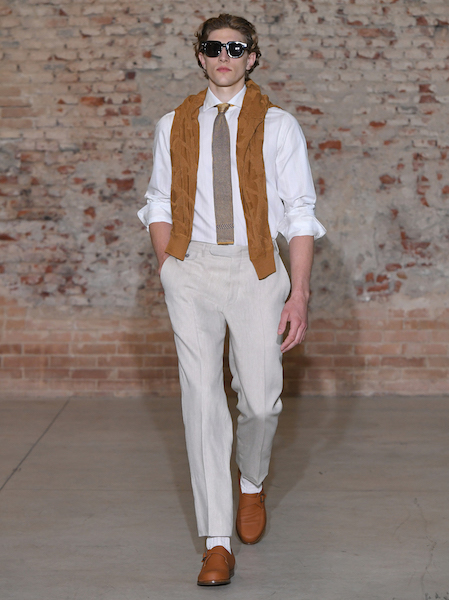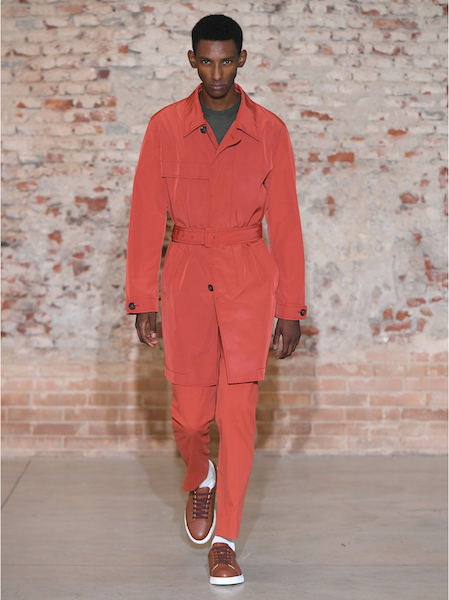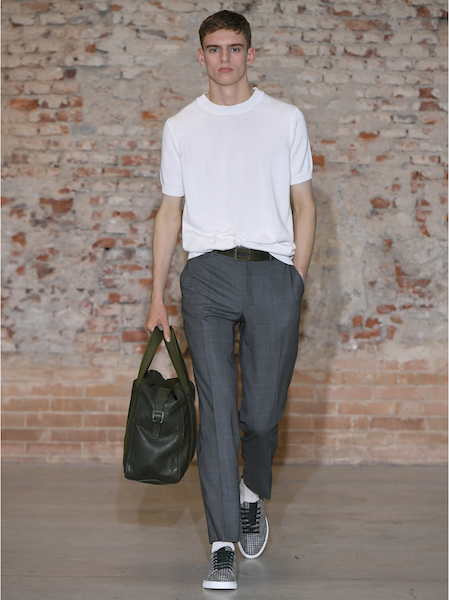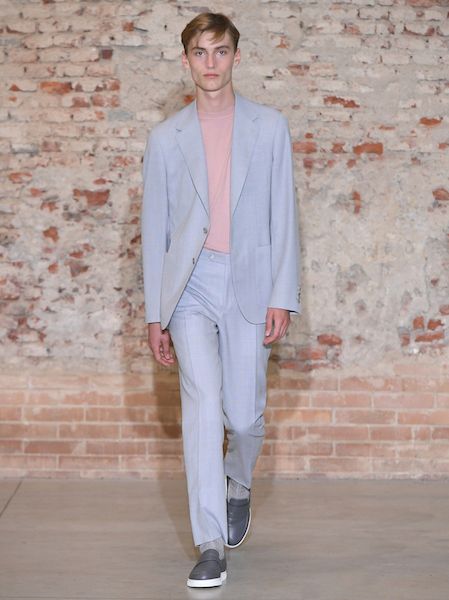 Credit: Canali