The newly presented 2024 Louis Vuitton Women's Cruise collection tells old mystical stories of aquatic characters and legends, whilst renewing recognizable motifs to participate in the current pop-cultural fascination of "Mermaid-Core." Voyaging to the beautiful Isola Bella– an iconic Northern Italy lake island owned by the Borromeo Family since the 16th century, Louis Vuitton introduces a show of aquatic-baroque looks through a surreal, mystical, botanical cruise.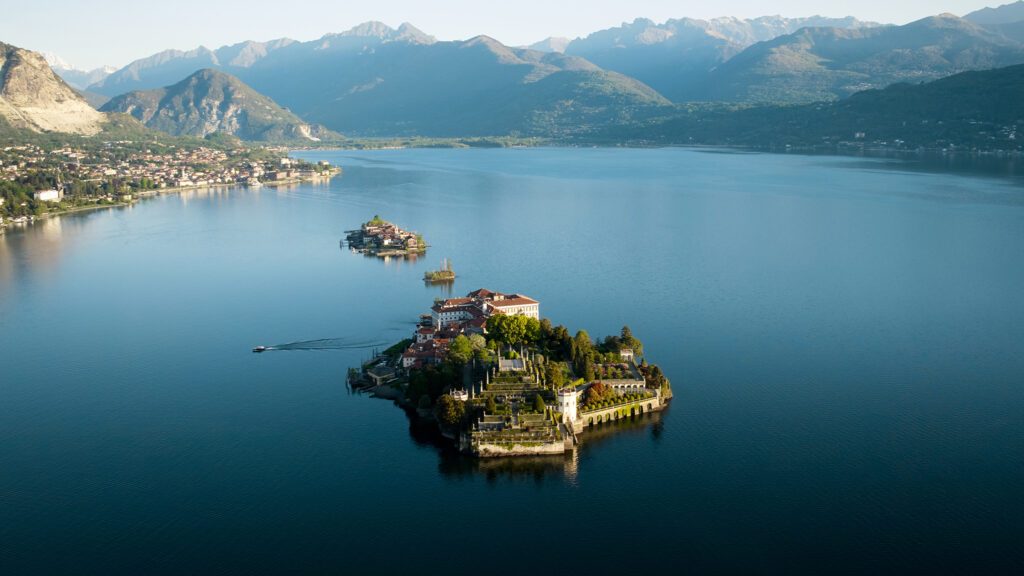 Isola Bella, the beacon of antiquity located in the center of Lake Maggiore, is evidently just as much a work of art as the collection. Covered in abundant gardens and formal Italian-style baroque statues and architecture, the island's historic background is reinvented through mythological world-building to convey 'contemporary tales.'
Under the creative vision of Nicolas Ghesquière, Louis Vuitton imagines a population of aquatic creatures that seek more than what lies beneath the surface. Replicating a color palette that reflects the various colors one might associate with different fictional underwater kingdoms and mermaids, the looks are boldly revealed in various shades of aquatic blues, scaly greens, sunshine yellows, vibrant oranges, sunset reds, and coral pinks.
Mermaid-Core has been making waves in 2023 through various Met Gala, Academy Awards looks, and the release of The Little Mermaid. It's relevant to note the re-emerging pop-cultural trend of Mermaid-Core in regards to the timing of Louis Vuitton's aquatic appeal. Typically including sequin maximalism, scaly dresses, pastel or aqua color palettes, and shapes reminiscent of shells and fins, one can clearly see the influence in this collection.
Further continuing this year's trend of Mermaid-Core, the new Louis Vuitton Women's Cruise Collection was a showcase of mythological proportions and fantastical function.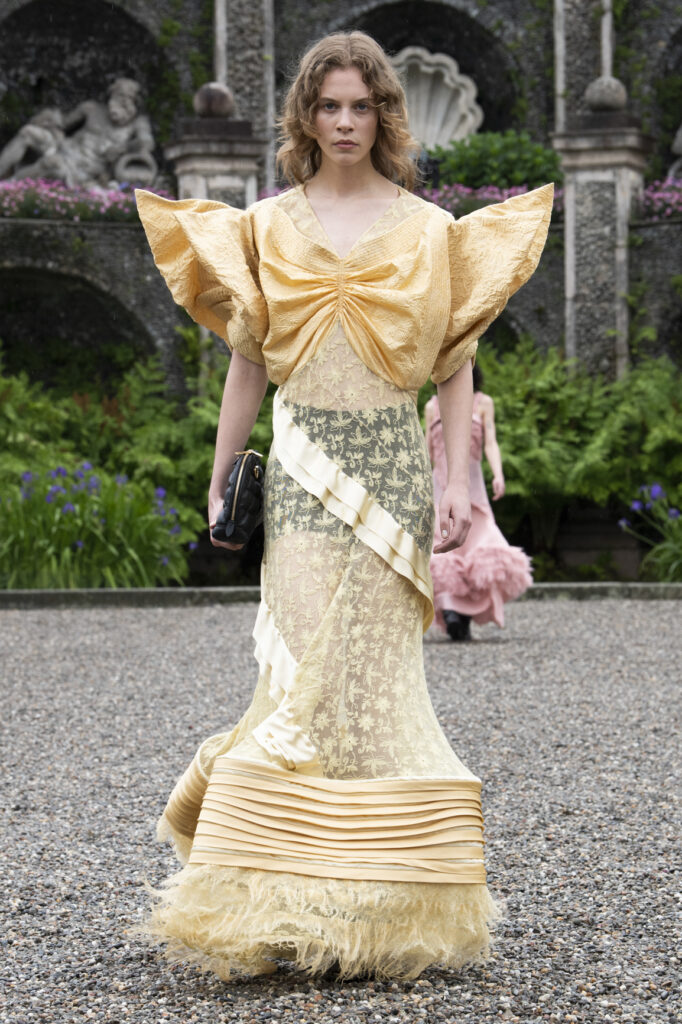 This collection offers an unexpectedly congruous culmination of romantic formalwear, bountiful gowns, fluid outerwear, and performative sportswear. The models were found draped in neoprene aquatic gear, ruffled gowns, capes, coats, floral dresses, sequin tops, scaled skirts, and various other iterations.
With the tailoring and silhouettes being extremely dynamic from look to look, the shapes for each look remained loyal to the overall outfit's inferred environment. Some of the looks appeared functionally intended for deep-sea water living, whereas others seemed to exist terrestially lounging in the luxurious air and sun.
Many looks from the collection included elaborate feathered headpieces, coral and fin-like crowns, and sea creature reminiscent masks. These baroque details truly expanded the world that Ghesquière crafted, generating a sense of personality, royalty, and magic to each character.
Bags were at the focal point of the accessories for the collection, including signature trunks, the Atlantis bag, shell and moon shaped clutches, monogram totes, and oversized backpacks. Footwear was limited to primarily leather buckled dock boots and redesigned 90's scuba sneakers.
Here are some of our favorite looks: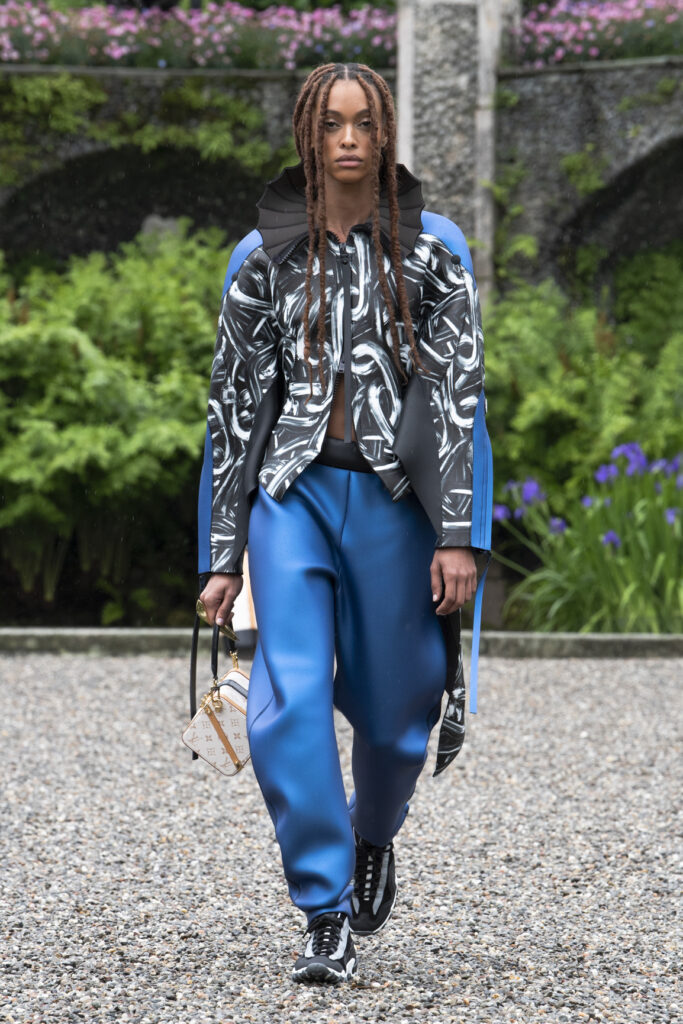 Image Credit: Louis Vuitton