Through an alluring presentation of ambient storytelling and mystique, the Fall-Winter 2023 Louis Vuitton Women's show explores the boundaries and expectations of 'French exceptionality.' Derived from a commitment to the French house's longstanding codes of strong taste and style, this collection presents worldly looks and inspirations that showcase the growth and expansion of the contemporary French fashion palette.
From both the mind of the creative director, Nicolas Ghesquière, and the captivating French touch of the house, the show is a chronological story that both poses and answers the question: What is French Style?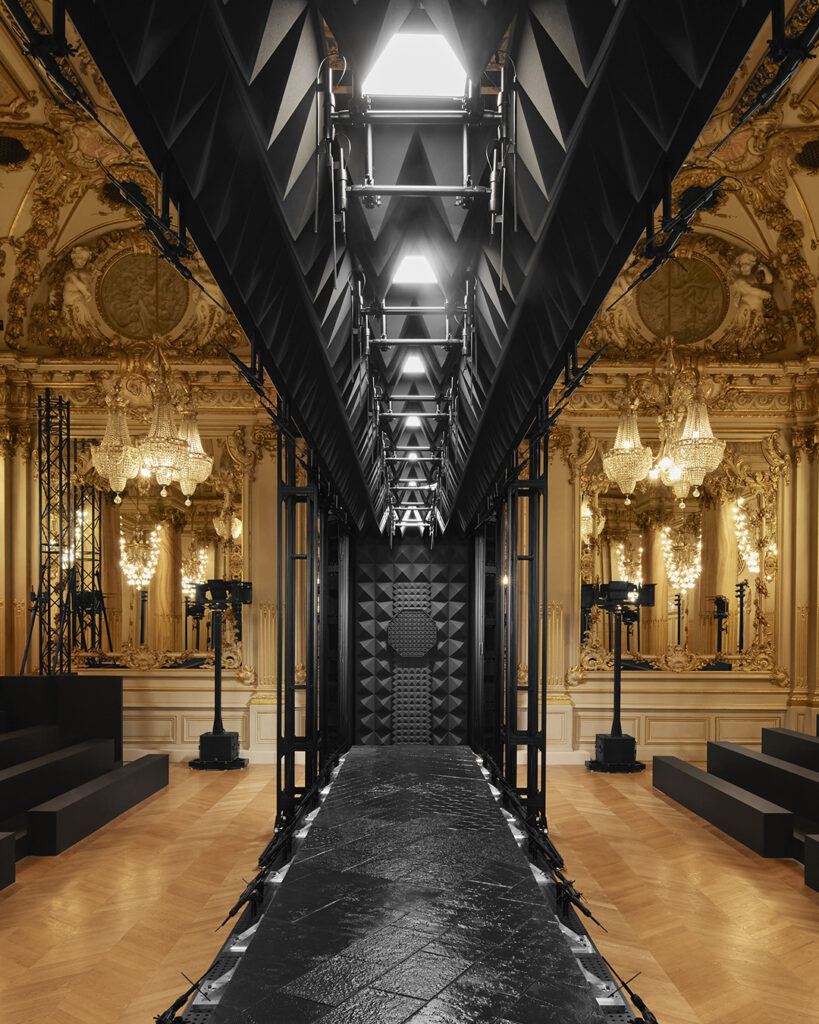 Under the sonic vision of Nicolas Becker, the FW 23′ ambient sound design and illusion introduces the runway as a stylistic mystery. Artists and production designers– Philippe Parent and James Chinlund, designed this grounding experience to include sounds from city, nature, and dream, entrancing the audience of the vaulted salon space of Musée d'Orsay.
The collection revealed new essentials through flowy layered looks of street style, glitz, and French heritage. Flaunting more modern and imaginative dress silhouettes, jackets, coats, and knits, the wardrobe reflects Ghesquière's vision for the French Woman in conversation with the rest of the world.
The show confined to a majority color palette of darker, natural, grey-based shades. Yet, this allowed the blue, red, and white of the accessories to steal the show, posing each look as sophisticated and calm, yet style and trend conscious.
The collection effectively paired conventional, traditional shapes and forms with provocative or experimental outerwear and accessories, grounding each look in a state of reality and wearability. Accessories consisted of leather gloves, quilted handbags, long knitted scarfs, and glow-up eyewear.
Taking 'French Exception' into account, this collection is an emancipated and playful reflection of the French's unique prestigious identity and influence on taste and culture. Taking Haute to the streets, this season not only showcases the Tricolore, but also the accompanied statement of "French style belongs to everyone."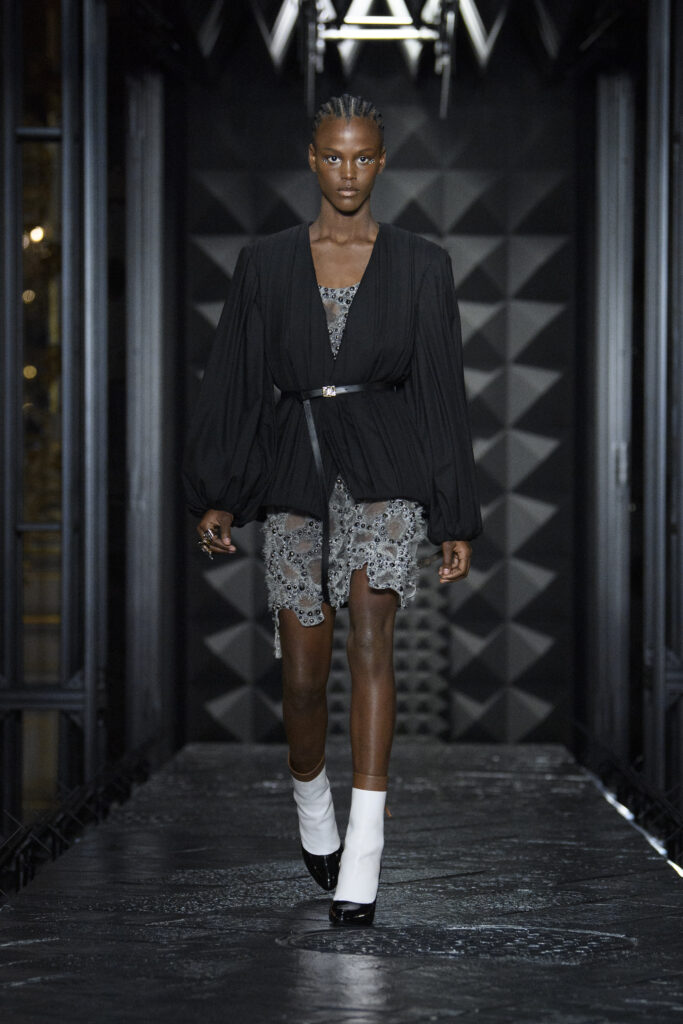 Image Credit: Louis Vuitton