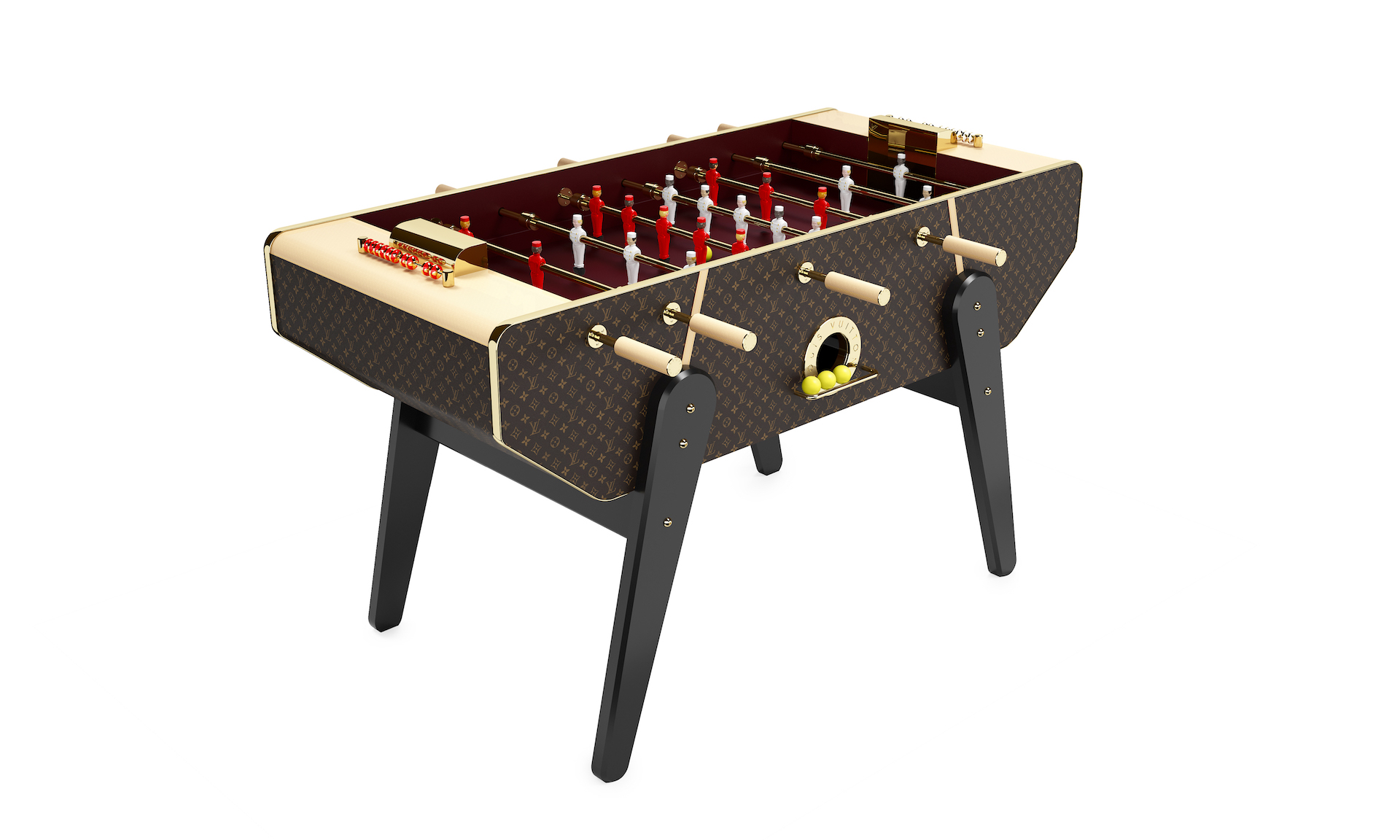 Louis Vuitton and 'The Art of Gaming'
Earlier this month saw the beginning of an expedition into different territory for the famous fashion house Louis Vuitton. As part of their 'Art of Living' collection, they have introduced the 'Art of Gaming' consisting, for now, of two luxury gaming tables.
It started with the release of their made-to-order foosball table: 'Le babyfoot' – the French term for table football. Engineered by Vuitton's design specialists, the brand has now transformed a modest bar-game into an artisan-leathered, precious metal-covered, hand-crafted piece of artwork – well, you'll want to treat it like a piece of art when you discover its price tag ranges between $75,000 to $90,000.



Le babyfoot has been offered in a variety of signature house make ups from monogram, monogram eclipse and graphite. There is also a selection in Epi leather using a vibrant range of colours. The figures are inspired by the "Bell Boy", a famous advertising character from the 1920s and hand-moulded in aluminium.


Now there is a further addition to this luxury game range, a billiards table. Le Billard (you guessed it, the French for Billiards) is similar to the designer table football in both style and colour schemes. Louis Vuitton have inevitably provided a set of matching accessories. These include flawless billiards balls painted with the iconic flower monogram pattern, two pairs of monogrammed cues and a triangle stamped with that same famous insignia.

Image Credit: Louis Vuitton