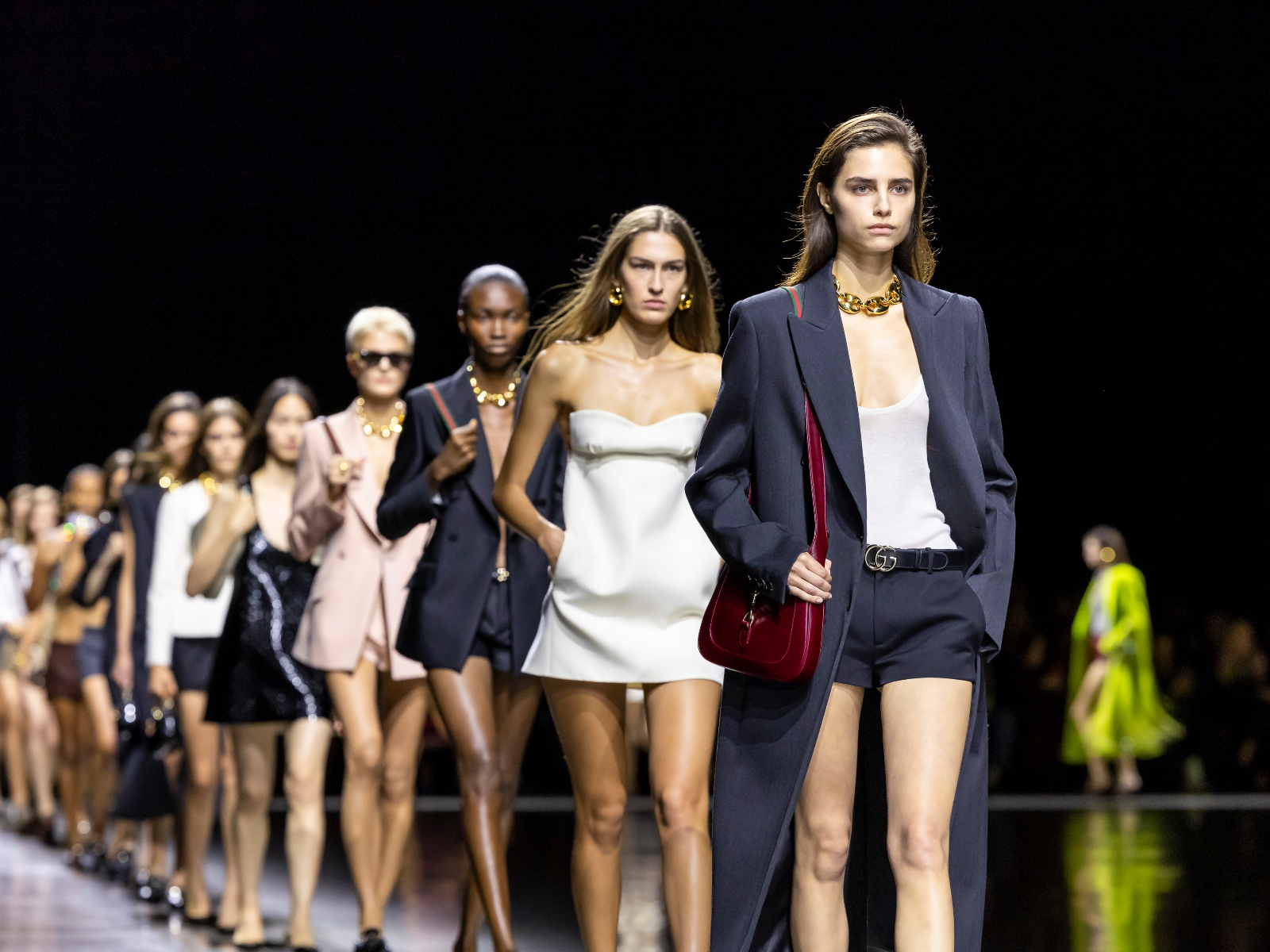 Gucci Begins Again In "Gucci Ancora" By New Creative Director Sabato De Sarno
The dust has now settled on the Gucci Ancora show, introducing the debut of the brand's latest creative director, Sabato De Sarno. Taking over the previous position of Alessandro Michele, whose seven-year stint ushered in a period of creativity and booming sales, Sarno had big shoes to fill.
Since Michele's start with Gucci in 2015, he quickly became noticed for his maximalist designs, an aesthetic of excessive playfulness. From models carrying replicas of their heads to identical twins marching down the runway in matching attire, Michele was never afraid to embrace the bold and obscure, a sentiment that greatly paid off.
Though not a name currently well-known outside the inner circles of the industry, Sarno has had extensive experience in luxury fashion, working for Prada, Dolce & Gabbana, and Valentino before landing at Gucci. While the first time in the creative director role, his preceding titles have included head designer and fashion director.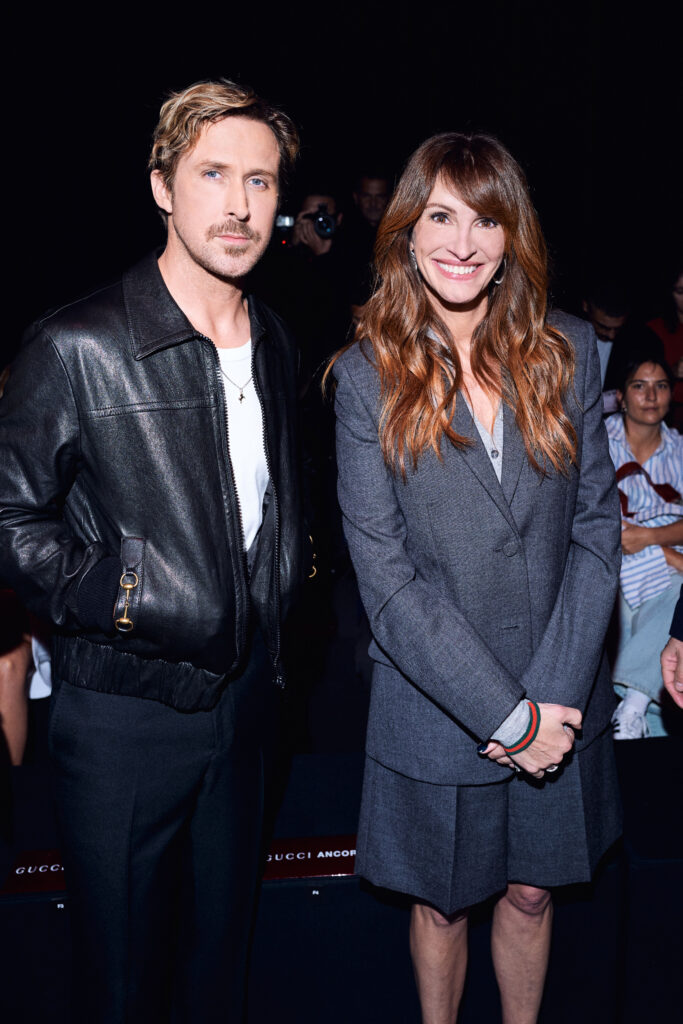 In Milan, the interior of the brand's headquarters was abuzz as celebrities and other VIP guests poured in prior to the show to get acquainted with Sarno's Gucci. Audience members included, Ryan Gosling, Julia Roberts, Mark Foster, Julia Garner, Jessica Chastain, and more, all friends of the House come to support this pivotal point.
A note by Sarno divulged that "Gucci is the opportunity to fall in love with fashion, ancora". Ancora, which translates to "again", was a fitting theme for the collection, given Sarno's return to the minimalistic formality that pervaded the House's Fall/Winter 2014 and Spring/Summer 2015 lineups, the last collections ahead of Alessi's arrival.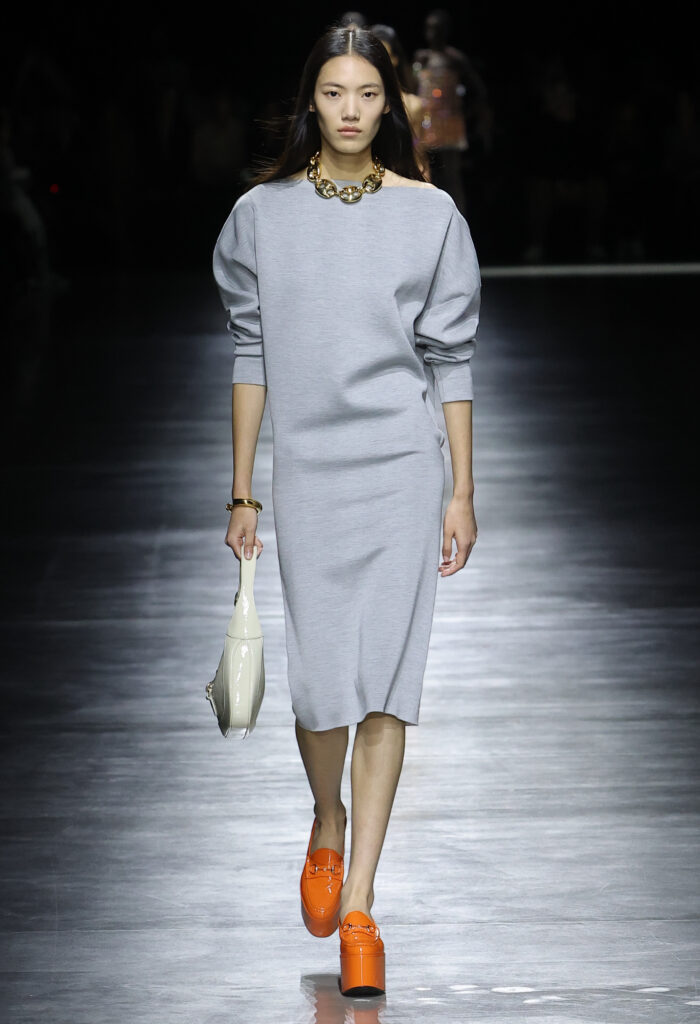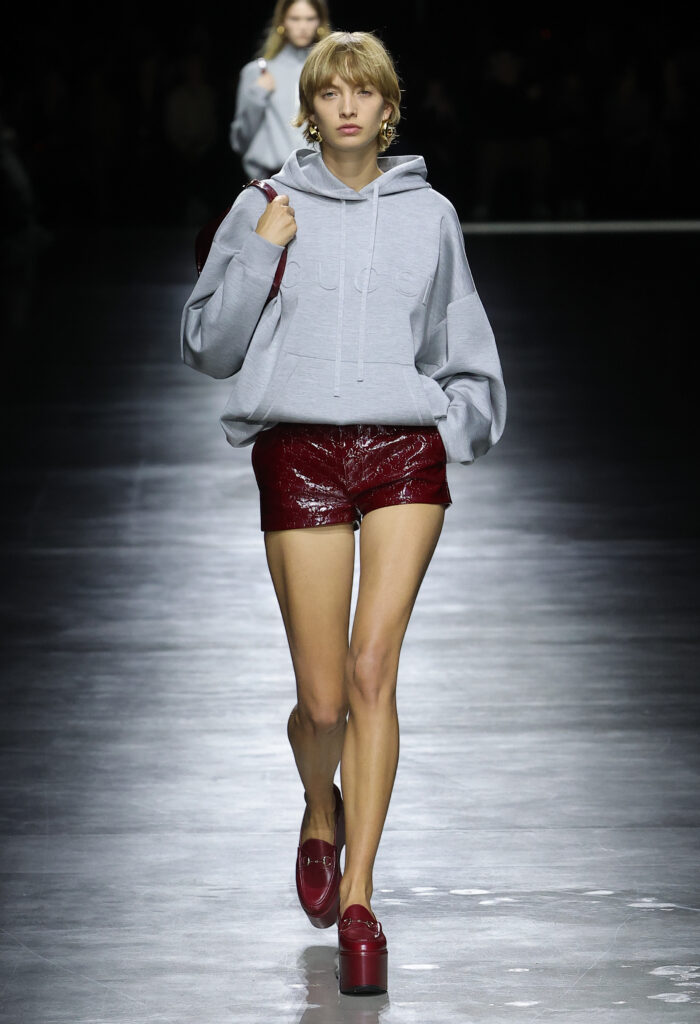 A standard affair of silk, leather, denim, and cotton, were seen across orthodox dresses, slit skirts, jackets, and sweatshirts. Their reined-in palette kept outfits from an abundance of mismatched colors, with occasional nods to Gucci's pattern apparent on socks, bag straps, and hems.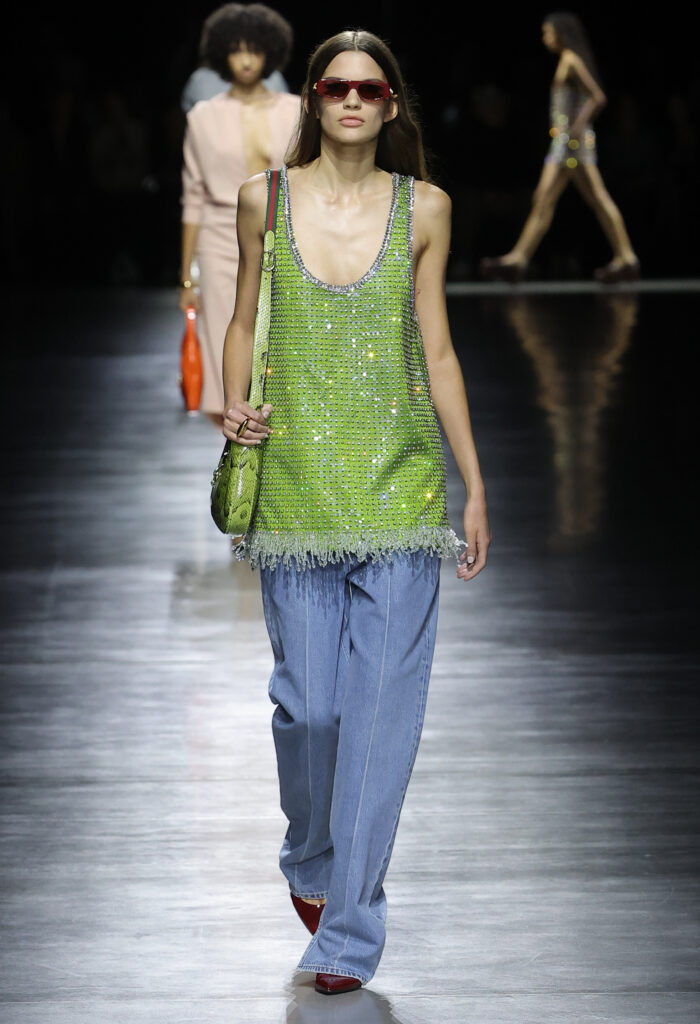 Glitters of embroidered sequins and gilded jewelry provided decorum alongside the footwear of platforms, pointed heels, sneakers, and dress shoes.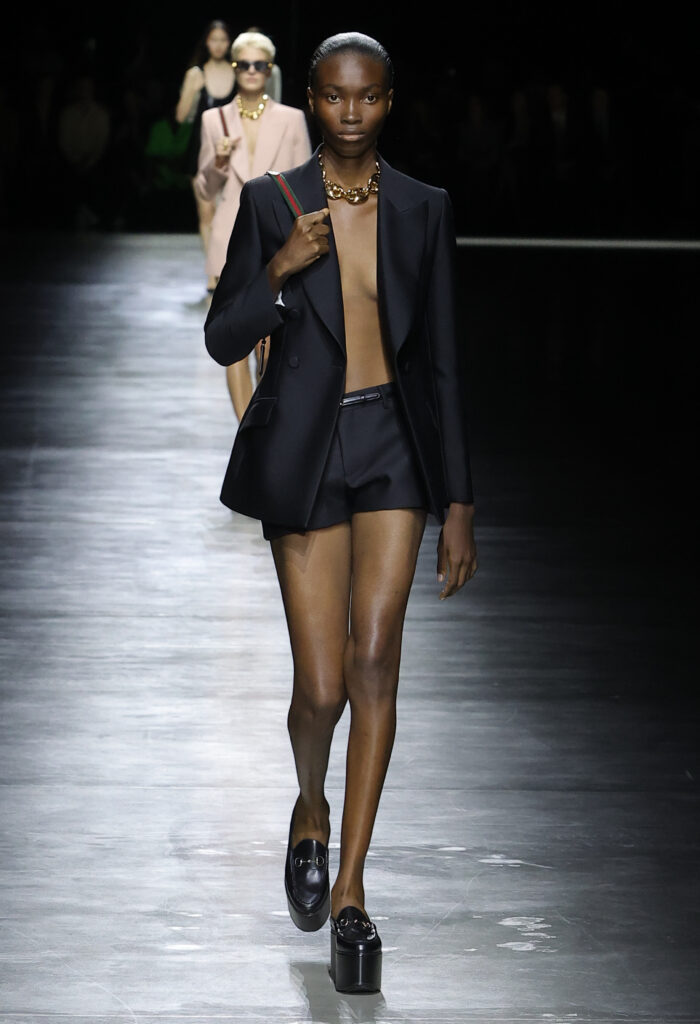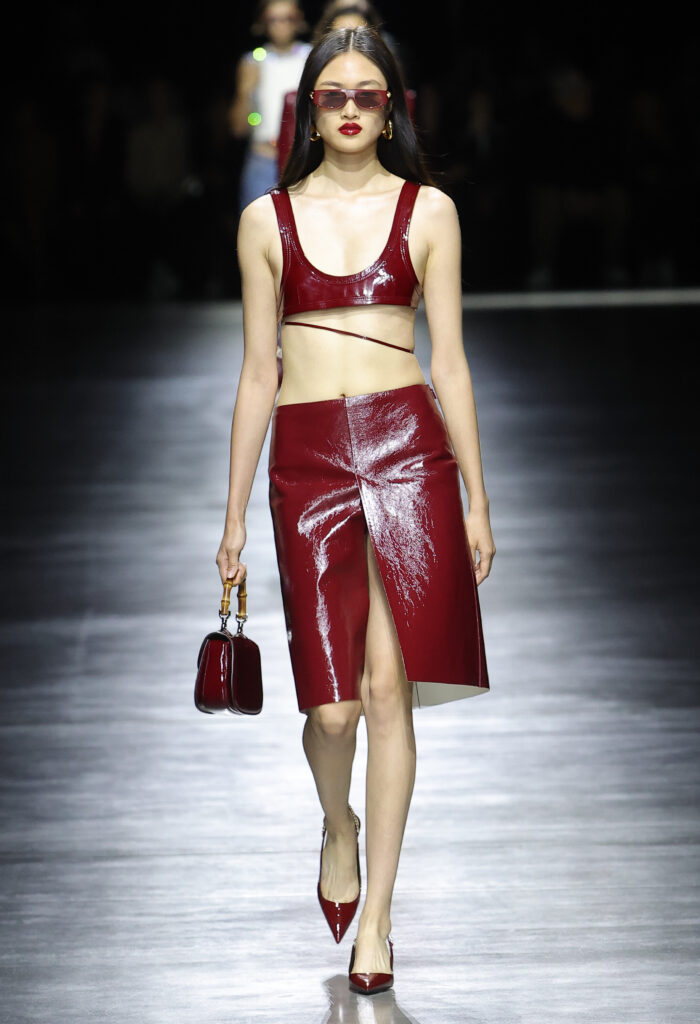 Skin was the standout style of the collection, however, visible with open collars and chests, low v and crew neck cuts, exposed stomachs, and full legs, glimpses into the typically unseen under abundances of clothing.
Easing back into a familiar age of Gucci, Sarno's Ancora show tested the waters, a warm-up that'll hopefully see Sarno subsequently breaking into his own.
Here are our favorite looks: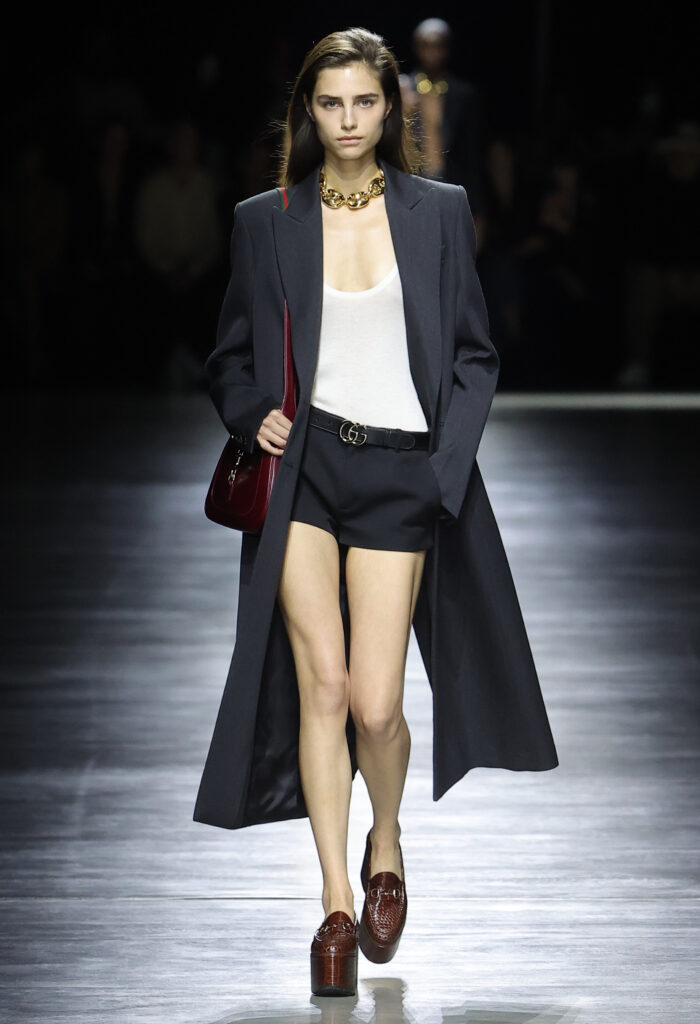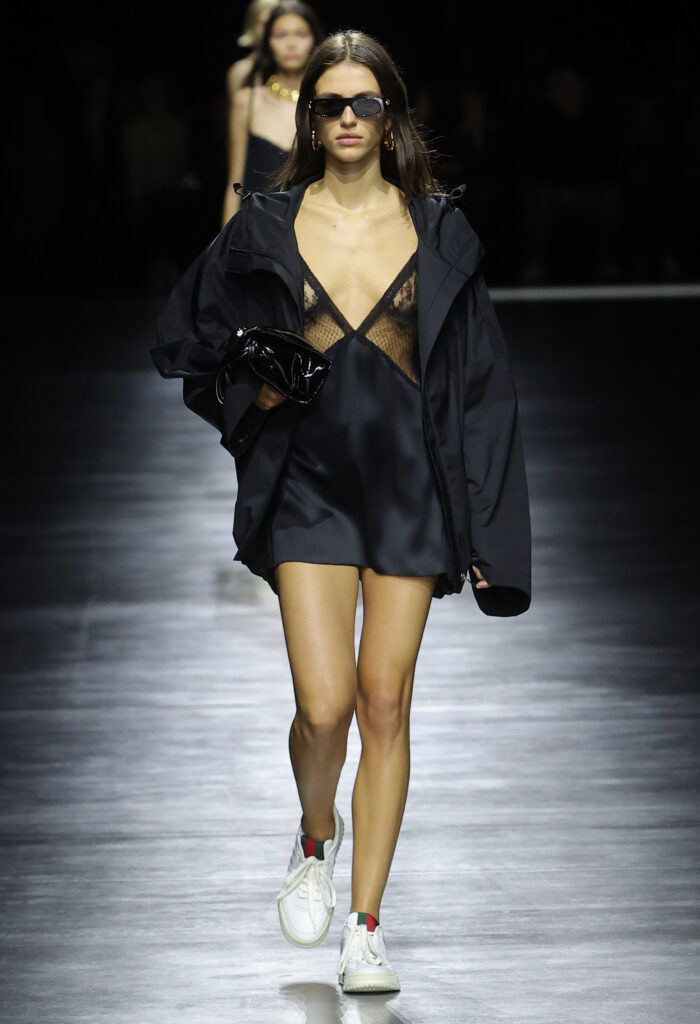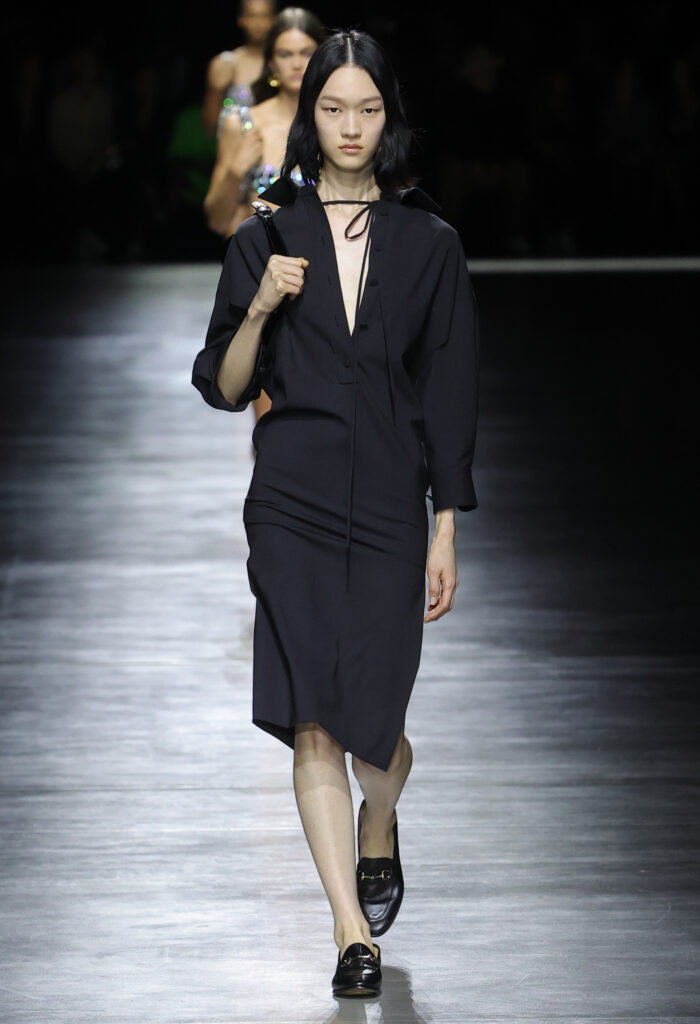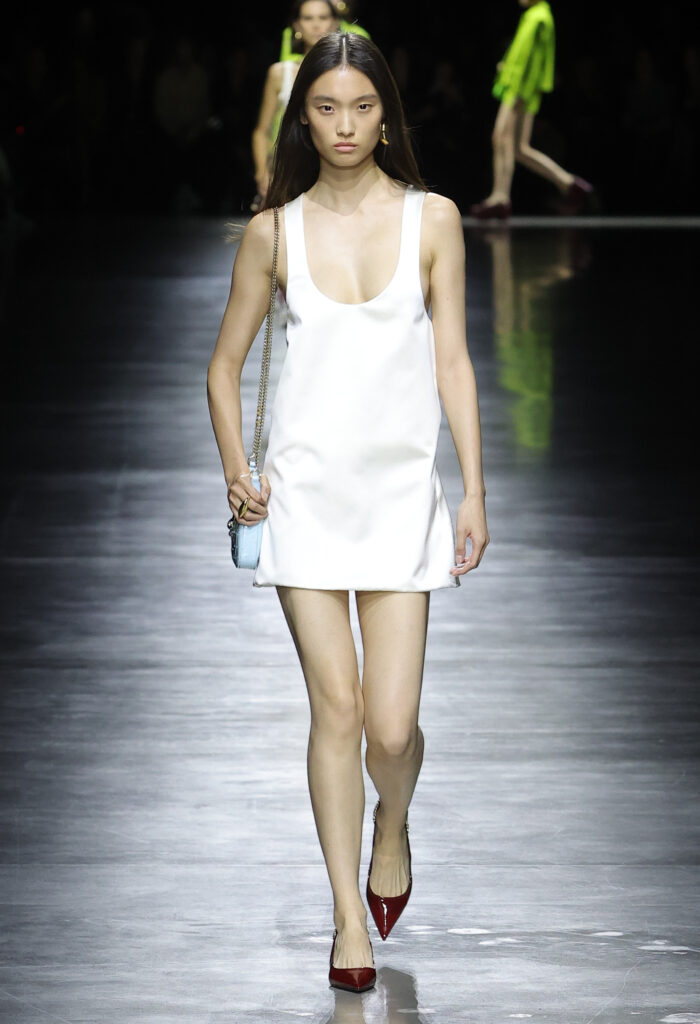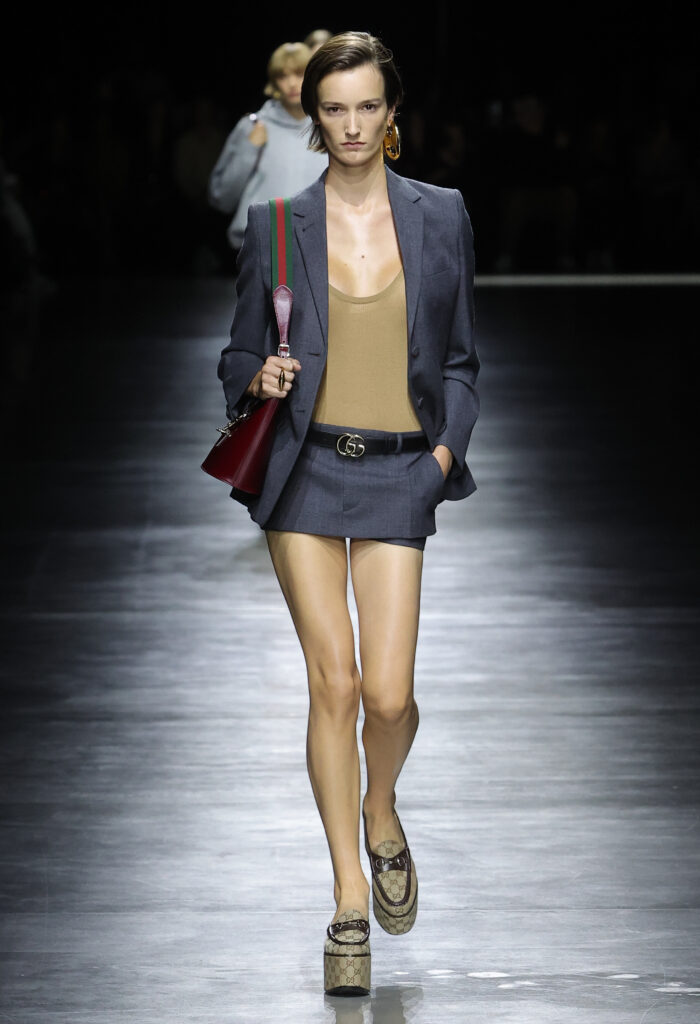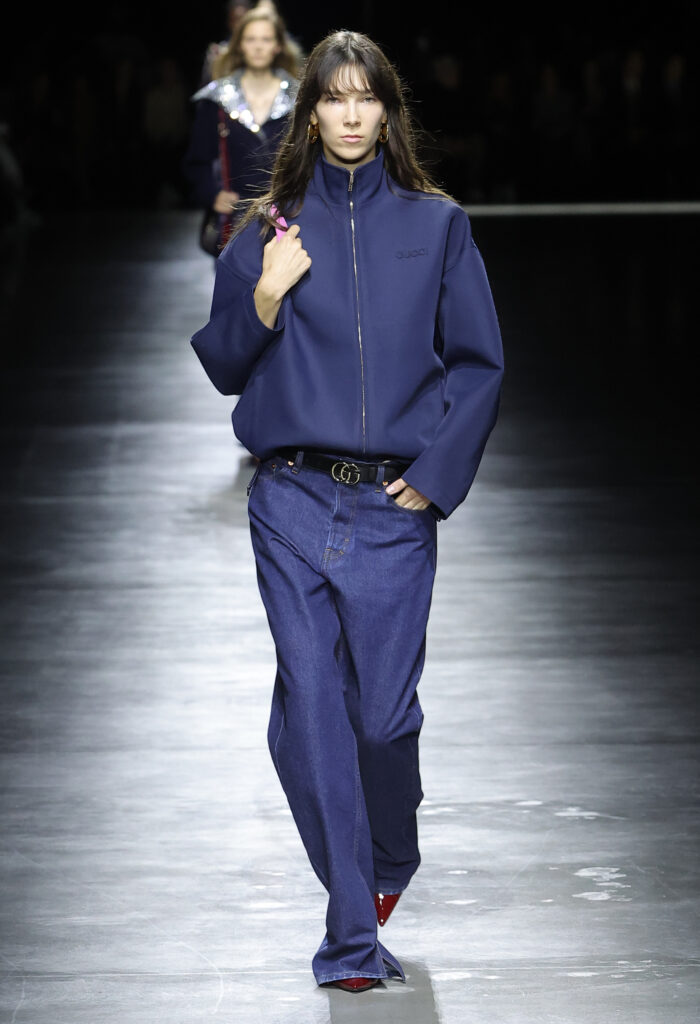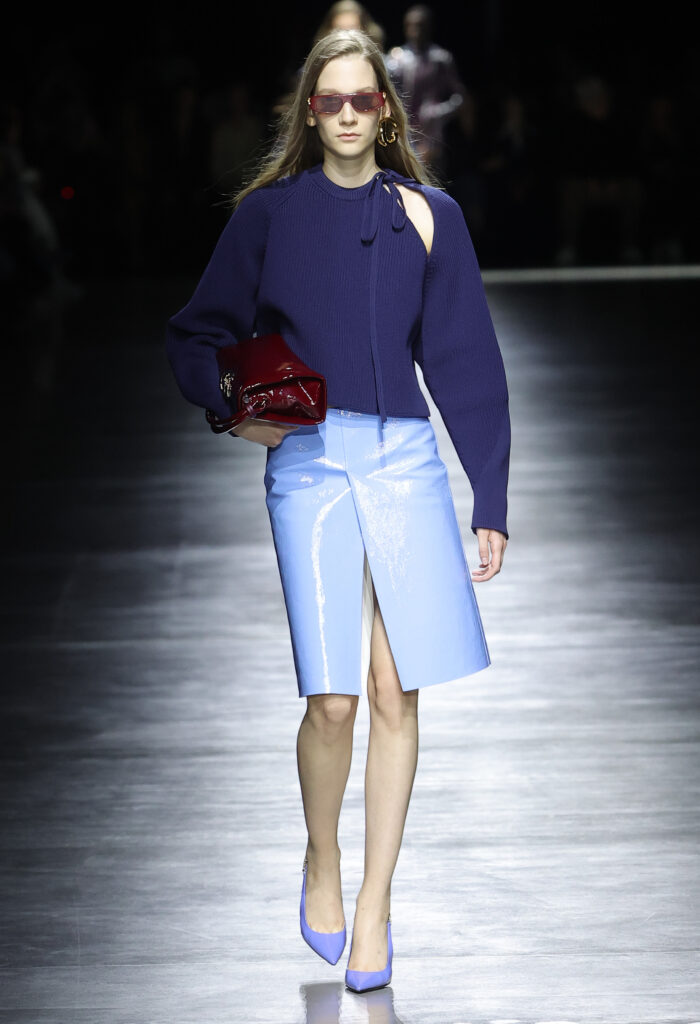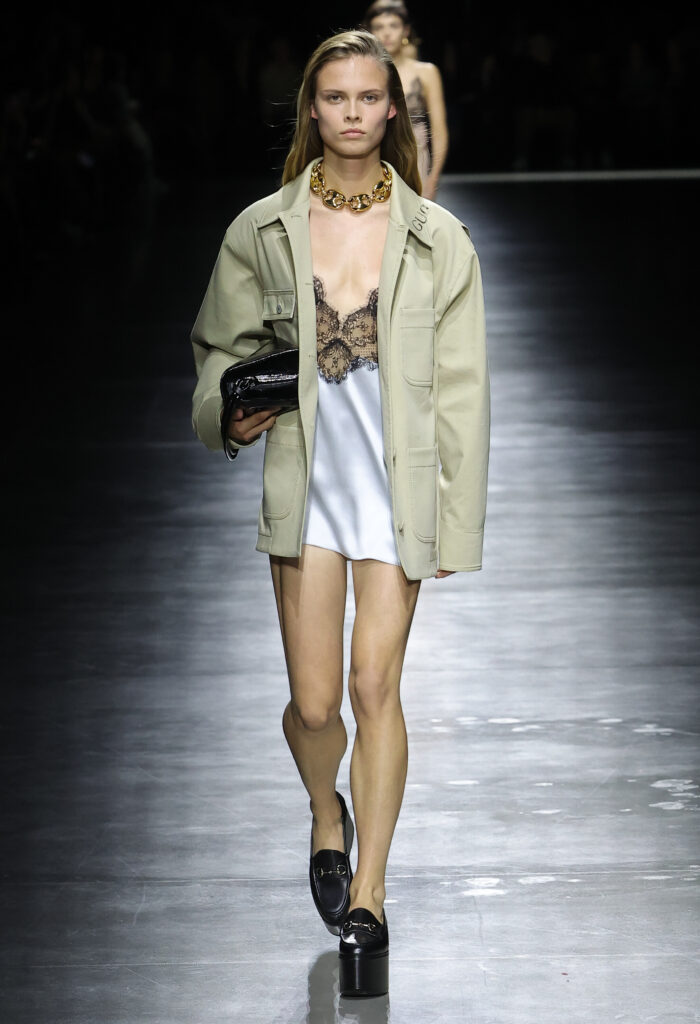 Image credit: Gucci