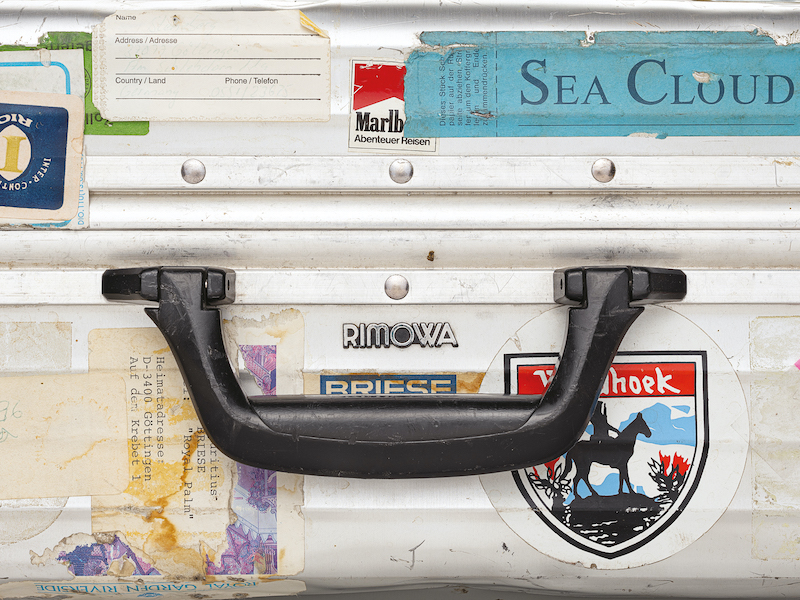 FOR THE FIRST TIME IN 122 YEARS – RIMOWA EXAMINES ITS HERITAGE
RIMOWA has been at the forefront of innovation with a heritage marked by crafting the highest quality luggage for travellers of every era since its beginnings in Cologne in 1898. This November, in collaboration with publisher Rizzoli, RIMOWA will release its first-ever comprehensive book looking back at the historical arc of the brand. RIMOWA: An Archive,
Since 1898, features over 100 years of travel essentials by the internationally coveted German luggage marque.




The retrospective comes at a pivotal time for RIMOWA. Continuing to build on its legacy, in 2017, it became the first German house to join the LVMH Group. As it has many times before in its 122-year history, the brand is meeting an evolving mobility landscape head-on. The last years have been emblematic of a history defined by balancing innovation with tradition. It's expanded services, streamlined its core product offerings, introduced personalization features, and even expanded into broader traveller needs.

It's in this context that RIMOWA: An Archive examines how pioneering materials like aluminium and polycarbonate have shaped not only the brand but, in fact, trace the history of travel itself since the nineteenth century. In a foreword by Wallpaper* founder and editor-inchief of Monocle, Tyler Brûlé, the personal histories of these iconic cases are unpacked.

Throughout the twentieth century and into the present day, RIMOWA has always met revolutions in transportation with a pragmatic, industrial, and resolutely modern approach. From turn-of-the-century trunks, the adoption of lightweight aluminium into its manufacture in 1937 and the creation of the first-ever polycarbonate luggage in 2000, to the nowemblematic grooved design and collaborations with cult brands like Supreme, Dior, Off-White, Porsche, and Fendi, this new volume pays homage to the fixtures of RIMOWA's past and present, and with it the history of more than a century of travel.




Image credit: Rimowa